Sean Baker (The Florida Project) is one of the most exciting filmmakers working today. It's quite evident in his filmography that he wants to shine a light on the unknown and deliver social messages through empathetic works of entertainment. Whether he's exploring the underbelly of Los Angeles with two transgender prostitutes (Tangerine) or exposing the harsh reality of the porn industry (Starlet), he never plays it safe or shares what's been told before. Each film feels richly layered and individually unique, and Red Rocket just may be Baker's most fascinatingly complex work yet.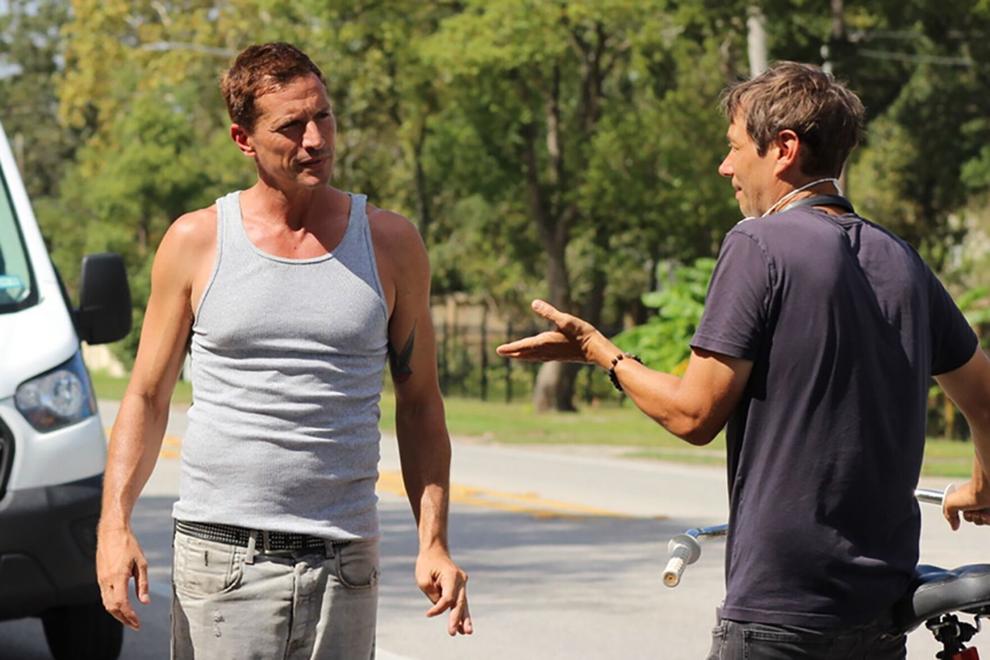 Baker's latest, written by Baker and Chris Bergoch, stars Simon Rex as Mikey Saber, a smooth-talking porn star who returns to his hometown of Texas City after his stint in La La Land leaves him penniless. When he arrives home, claiming to be a reformed man, his estranged wife Lexi (Bree Elrod) and mother-in-law Lil (Brenda Deiss) don't exactly give him a warm welcome. Desperate to win back their affection and return to the spotlight, Mikey starts selling drugs for local marijuana dealer Leondria (Judy Hill) and her daughter June (Brittney Rodriguez). However, a wrench enters the picture when a teen girl named Strawberry (Suzanna Son) catches his eye. (Buckle up. It gets crazy!)
Ahead of the film's release, the Denton Record-Chronicle had the chance to speak with filmmaker Baker and stars Elrod and Rodriguez while they stopped in Austin on a press tour. In the transcribed interview below, we discuss steering away from what's comfortable and shooting in Texas.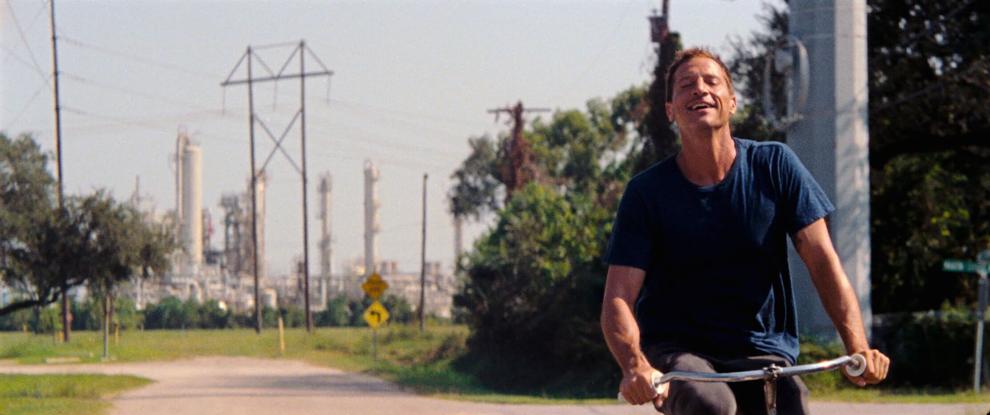 The following is a transcript of an interview conducted on Nov. 11. Some questions and answers have been edited for brevity and clarity. Enjoy the conversation, and be sure to catch Red Rocket in theaters on Dec. 24!
Preston Barta: Sean, I don't know if you remember this, but six years ago, I fell in love with your film, Tangerine, and you and I connected. And then you shipped me your entire filmography on your own dime so I could do an article on it. And whenever I think back on the nicest filmmakers and talents I've spoken to, you're at the top. So, I never forgot that. Of course, you didn't have to do that, but it meant the world to me. So, I just wanted to let you know that I appreciated that, and I appreciate you.
Sean Baker: Oh, cool, man. Thank you! It's great to see you again. Those early films are being restored by the way.
Baker: By Criterion next year.
Well, I'm very excited about it, and congratulations! Prince of Broadway is a personal favorite of mine.
Your fearlessness as a storyteller has always been apparent. You're not afraid to make people feel different emotions throughout your stories. In here, you keep the audience on their toes, break our hearts and put knots in our stomachs. As The Souvenir: Part Two put it so well, how do you avoid the temptation to be obvious with the stories you tell?
Baker: Oh, It's just battling against it. I think it's actually being conscious of it and battling against that. I think my films are responses to what I do not see enough of in U.S. film and television, or maybe it's what I see too much of. There's a lot of obviousness in present-day cinema, and I'm trying to be a little more subtle.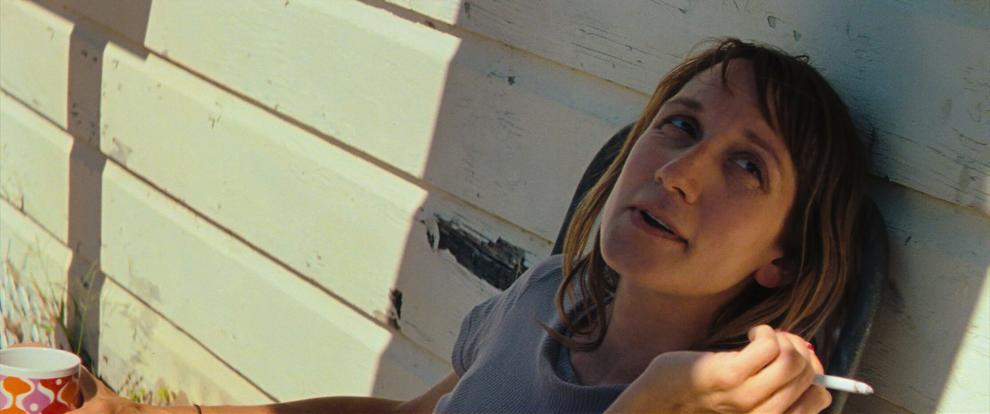 Bree Elrod: I think it stays one step ahead of you, which I like. That's the best kind of films and plays. You always think it's going somewhere, and then it shifts completely. And you're like, "Wait a minute! I did not see that coming." So, that keeps me interested and is the kind of thing I like to see.
Baker: That is true. I think there's a formula that you'll see in the last few films of mine. We don't reveal to the audience until a little bit later what exactly happened. And that's a way of always keeping ahead of the audience, therefore keeping them engaged and wondering what exactly has happened.
For Bree and Brittney, does Sean's work challenge your thinking as much as it does mine? What does going through the motions in his specific worlds inform that I might not get from solely watching the film?
Elrod: ​​I mean, every time I jump into a role, I always try to fully feel what that person's given circumstances are, what the world is. And that's the beauty of being an actor: you get an opportunity to put on someone else's shoes for a certain period and walk around in them. And funnily enough, I still have Lexi's shoes. I have those red shoes that have become like a character in the film themselves. And so, to put those little flip-flops on and walk through the world, seeing what Lexi sees, it taught me a lot about survival, hope, determination and love. And so, I definitely feel like I learned a lot from living in Lexi's shoes.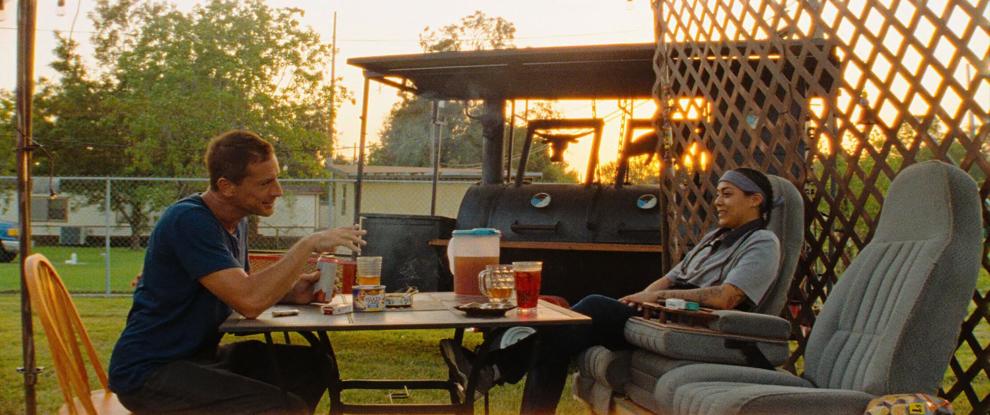 Brittney Rodriguez: I feel honored to be able to play a woman of power on screen. It's always nice to have more representation. After seeing it on screen, it opened my eyes a little bit more to my surroundings and other things that I may not have exactly paid attention to before.
Bree, the emotional complexity of your character is a treasure to see unfold, especially in the early kitchen sequence with Mikey and your mother, and then another when you're both in front of a TV. Some of these moments are not exactly easy to digest, but they offer a lot to think about. How was it navigating Lexi's emotional headspace opposite Mikey's motor-mouthed delivery? 
Elrod: I think some of Lexi's best moments are the more silent ones where she's not saying anything. You can see it because you feel their history and recognize their familiarity with each other. There's also a little bit of being mildly amused through that look Lexi gives to Lil. I think that Mikey is this spinning thing, and Lexi is really the grounded one – even though she can fly off the cuff, too.
And she's onto him. But she also is kind of turned on by him. They have this chemistry. I think that was a fun thing for me to explore, trying to find the reason for why she doesn't just slam the door in the beginning. I mean, she could have just been, "No. We're done. See you later!" But she walks to him, which I think is a very interesting choice. He's standing at the edge of the property, wanting to start his life again with her after leaving years ago. And Lexi, in her little flip-flops, walks towards him, and there is a poll about him. I think we all know people who are in relationships where you're like, "Really? That guy?" But there is something about him that she just can't resist.
What about you, Brittney? Do you prefer the silent moments of your character? Do you like the creative room that comes with reacting and observing versus having lines to flex your character's intensity?
Rodriguez: Yeah. I actually enjoyed expressing emotion without even having to say a word. The fact that the audience picked that up is beautiful. I like it!
Elrod: I think it's a real challenge for an actor to be able to, especially since I'm used to doing plays, where you're living naturally within the world (hopefully). The people in the back row need to be able to see it. You have to be able to live still in a moment, but it has to be, in some way, a little bit demonstrative. So, it was a challenge for me as an artist to just live completely naturally in that world without needing to send it somewhere. There is a moment in this film that's very still, and that was real. There was a lot that could have been said, but I think everything is said in the looks.
Baker: And also, I have to say that Mikey is a motor mouth. He's exhausting. He's always talking. He's just throwing stuff out at the characters (and at the audience) nonstop. So, we had to allow the other characters to be bombarded with this stuff. They had to be listening, and we had to focus on their silent reactions because we had one character who was just relentless.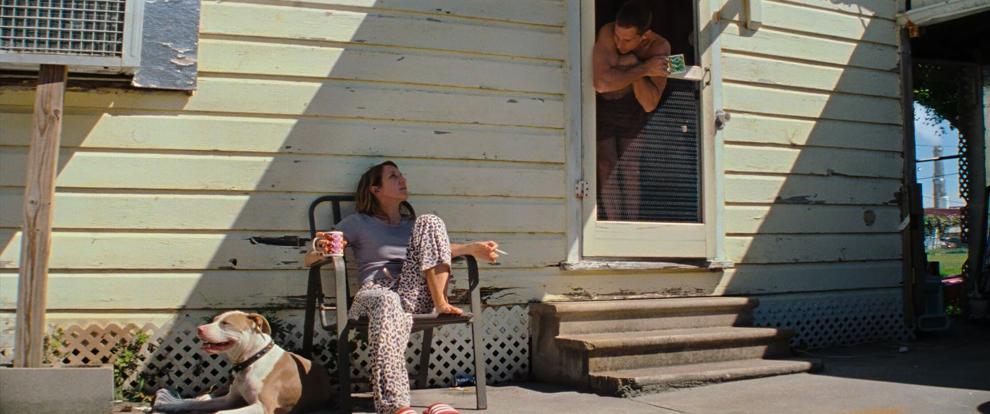 Rhythmically, was Mikey tough to crack between you and co-writer Chris Bergoch, or was it relatively easy? I just love how he bounces from one thing to the next, like him commenting on how the grass needs to be mowed to quickly mentioning that a dragonfly is flying by the window.
Baker: The dragonfly was an improvised line, actually. 
Elrod: That was Simon, wasn't it?
Baker: Yeah! I encourage improvisation. A lot of my favorite lines in the film came from their wonderful improv. But regarding the actual character, I met men like Mikey Saber. And to tell you the truth, you meet one Mikey Saber, you know all the Mikey Sabers. They're all very similar. That's why we wanted to tackle this subject because we saw these very similar character traits amongst these men who were considered suitcase pimps. So, once we understood that character, we actually had a beginning, middle and end worked out years ago, right after The Florida Project.
We were flirting with a few different ideas, and Red Rocket was one of them. It was like, "OK. So, it's going to be about this guy going home. He's going to work his way in, meet a 17-year-old girl, mess everything up and get sabotaged." I mean, we had it in one day. Quite honestly, fleshing this out came when we were actually green-lit and in pre-production, which was Spring 2020.
That's impressive! And it's set in Texas. I mean, you're not shying away from giving us the reality of the state. What do the pockets of Texas offer you cinematically as it compares to Los Angeles, Orlando and otherwise?
Baker: It's a different landscape and light, for sure. That's one thing you learn when you start working with amazing directors of photography. Light is different in every city, and a great DP will be able to take advantage of that light and make it beautiful and capture it in the right way. So, I discovered that Texas has its own light, especially the Gulf, Texas City, Galveston and San Leon. I found that area had a very rich history, a very sad and dark history, but a history that actually complimented the history of our characters. So, it felt like the perfect place, and it offered so much. 
Galveston was a colorful getaway, which is very much like what it is for people from Houston who go to Galveston on their vacations. But, then, you have San Leon, a quiet, little town with pastel colors, almost dreamlike. And then you have, of course, the heavy industrial elements of Texas City. So, you have a lot to play with.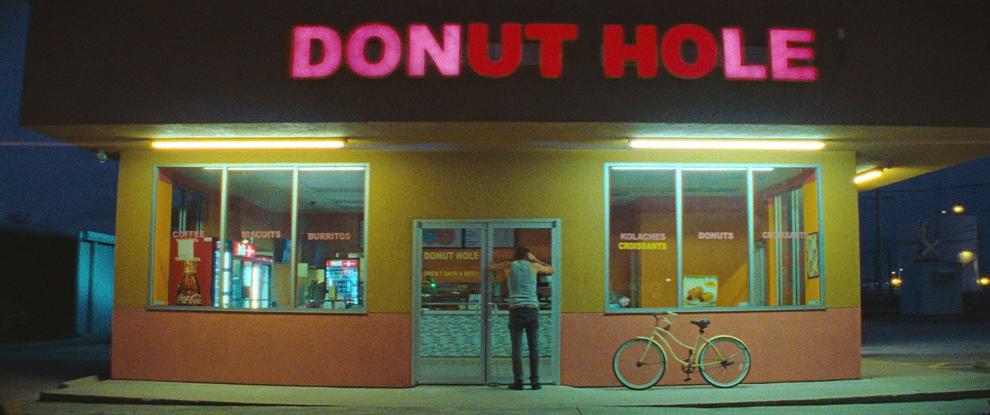 I want to recognize some of the commonalities among your films, outside of the slice of life aspect. There are details like the donut shop, the unique language of the area and the use of people plucked from obscurity. How important is it for viewers like me (who have an understanding of the work that you do) to take notice of these details?
Baker: I think it's become a formula in a way. I think this time we went into it with such speed that we were like, "OK. We're going to find real locations. We're going to find real locals who will help us with the authenticity of this film. We will really focus on local slang and terminology, down to what may be on their cars. I want people from the area, from the communities I'm focusing on, to notice that our representation is accurate and respectable. So, I'm striving for that. 
As we close out, I know you're a big movie nerd like I am. I see all the posters and Blu-rays you collect, like Vinegar Syndrome. But, do you just completely consume cinema, no matter the quality of the film and what information is shared in the bonus features, or do you at all purposely distance yourself to be able to come up with magic tricks of your own? 
Baker: I definitely don't distance myself. If anything, I'm looking for inspiration. I'm looking to embrace that stuff.  
OK. I'm going to reveal something to you that I haven't revealed to anybody else. I don't even think they [signaling to Elrod and Rodriguez] know. But the rolling papers. Do you recognize where that came from? 
No. Nothing springs to mind right away.
Baker: I just watched Candy Snatchers (1973) for the first time last year. And they were smoking American flag cigarettes. And I'm like, "That's such an amazing image. I'm going to steal that!" But then, we had to actually find them, and they haven't been made since the '70s. So, I found a hundred packs of them on eBay, and I got them. But, unfortunately, they're almost all gone. I have a few that I've kept in storage. But yeah, they were all smoking vintage 1970s rolling paper. 
Elrod: That is very cool.
Red Rocket opens Friday at the AMC DINE-IN Grapevine Mills 30 and Cinemark West Plano.