Doctor Sleep is a tough pill to swallow. It can be simplified as the sequel to The Shining, but it's a more complicated work than that. For one, it adapts Stephen King's 2013 follow-up to his 1977 novel, but it also continues the story of Stanley Kubrick's 1980 classic horror film.
Some readers may know that King famously denounced Kubrick's take on The Shining for deviating from his vision. (There are great pieces out there on the story differences if you are unfamiliar.) The task of merging the two properties is a daunting one that should have you curious about the results.
Enter Mike Flanagan, the filmmaker who adapted Gerald's Game and the hugely successful miniseries The Haunting of Hill House. Flanagan has enough credits to prove he's a new master of horror. Considering he called the shots on Hush, Oculus and (my personal favorite) Ouija: Origin of Evil, Flanagan is slowly becoming a household name, and deservedly so.
Obviously, Flanagan has big shoes to fill among such storytelling giants. There's a lot of pressure on him. That said, if you try your best to understand that Doctor Sleep is a very different story and a more defined film than Kubrick's long-studied, ambiguous creation, you will be pleasantly surprised by how captivating Flanagan's continuation is. There are elements about it that will leave you feeling conflicted. Still, the emotional arc and the balancing act Flanagan pulls off between the physical and metaphysical world is an astonishing feat.
Doctor Sleep is a multi-layered story that picks up with the aftermath of the 1980 Overlook Hotel tragedy. Jack Torrance is dead, and his wife and child are free from his prison of insanity. The traumatic events that took place, however, still haunt young Danny (Roger Dale Floyd). This includes supernatural entities such as the naked older woman from Room 237, who now nestles in the Torrance family bathtub.
Thankfully, the friendly spirit of Dick Hallorann (Carl Lumbly, who looks strikingly similar to Scatman Crothers in The Shining), the Overlook's chef who was killed by Jack, returns to help Danny like Obi-Wan Kenobi's Force ghost. (There are plenty of Star Wars jokes to be made, especially when we get to astral projection and how many times a character says, "Well, hi there.") Dick shares a secret with Danny about how to store away the Overlook ghouls and move on with his life as an individual with psychic abilities.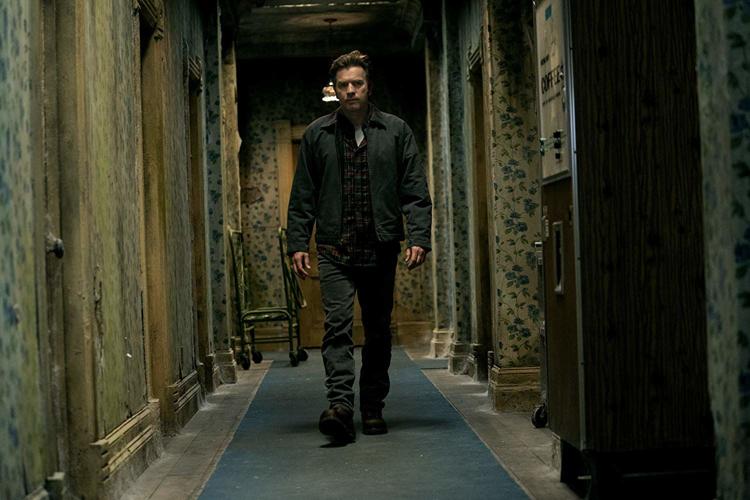 We then fast forward to 2011 when Danny, now going by Dan (an excellent Ewan McGregor), is following the same aggressive and soul-corrupting path as his late father — something Dan says is the only way he gets to know his dad. He drinks to numb his emotions and tuck away the reality of his powers. It's out of control, and Dan needs a course correction. He finds it by moving away to New Hampshire and starting fresh.
Meanwhile, there's a young girl named Abra Stone (a commanding Kyliegh Curran) who "shines" far greater than anyone known. Also popping up on Dan's radar is Rose the Hat (a terrifyingly good Rebecca Ferguson), the leader of a cult called the True Knot who feeds on people with the shining to unlock immortality. They are psychic vampires who get their hands plenty dirty throughout to conjure up some big frights. (Look out for baseball boy.)
A lot is going on in Doctor Sleep, enough to make several different features out of it, and that could be part of the film's problem. As fascinating as it is to see everything come together and jump around from one story line to the next, each one is so rich. One movie could have been strictly about the True Knot and how they have survived to see "empires rise and fall." Another could have been about a gifted teenager (Emily Alyn Lind) who picks off pedophiles out of revenge. And lastly, a low-key drama could have focused on Dan overcoming addiction by helping the elderly at a nursing home cross over to the other side, which is where Dan (and the film) gets its name.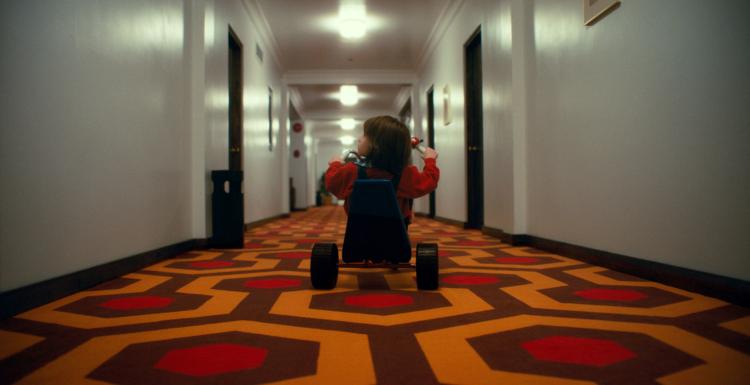 It's difficult for me to separate the fact that Flanagan worked on The Haunting of Hill House, where he had over 10 hours to fashion a narrative. Flanagan is talented enough not to need that runtime to make sparks, but I can't help but wonder how much Doctor Sleep would have benefited from more time to explore these avenues further.
In King's novel, there's a more in-depth examination of the True Knot and the relationships among the members that would have made for a more satisfying experience. Of course, we are swimming in high waters by getting into the endless debate of movies not stacking up against their source material, but there are changes Flanagan makes to give Doctor Sleep more value. Without getting into the specifics, it involves character fates, character modifications and settings.
Some may find a few of these developments to be prescribed solely for Kubrick fans. The last half-hour alone is a big showdown at the Overlook Hotel (which is no longer standing in the book). But there's an ongoing argument online about what is good and bad fan service. I would argue that Flanagan provides an accomplished nostalgic trip. He just occasionally becomes consumed by hokey blockbuster territory.
Although I take issue with the film's blue filter and an overuse of a heartbeat music track (which Kubrick used sparingly in The Shining), so much in Doctor Sleep is nursed back to health by the performances and its themes of recovery and legacy. Outside the already mentioned actors, Zahn McClarnon (Season 2 of Fargo) as shine tracker and harvester Crow Daddy and Cliff Curtis (Fear the Walking Dead) as Dan's good friend Billy Freeman make their presence known. They bring an onion's worth of complexity to their roles that could be peeled apart for days.
Doctor Sleep is not The Shining. It never was trying to be. Anytime it steers away from Kubrick's film is when Flanagan's vision most glows. If the film had dialed it back and focused its story beats, we would have another winner on our hands. Maybe time will say differently. But warts and all, this is one wickedly cool movie, and we should celebrate cinema that dares to go so big.