This week's movies are for the cinephiles with strong stomachs. There are a couple of lighter features to consume, most definitely. But, for the most part, it's all blood, bones and everything that sends your lunch back up. I've probably already lost 99 percent of you, and that's OK because there's a great article on the next page with your name on it. But for those 1-percenters who get down on garbage horror films, dig in.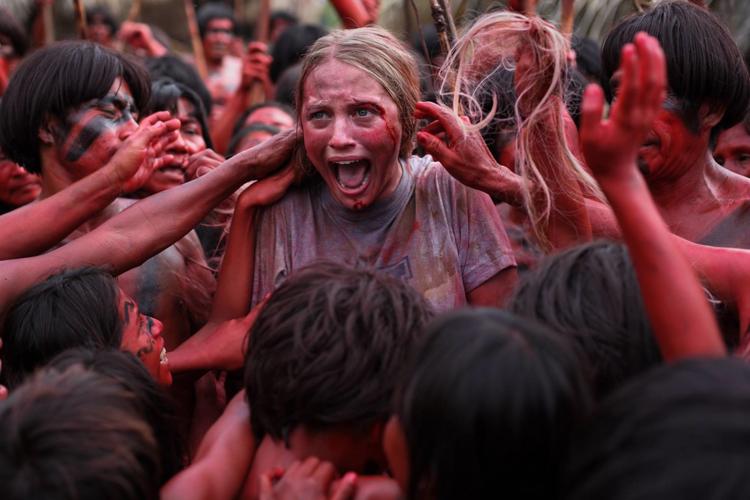 Taking the lead this week is perhaps the most curious title in the litter, Eli Roth's 2013 cannibal horror film The Green Inferno. The immensely graphic film pays homage to other controversial movies that deal with people eating people, such as 1976's Eaten Alive, 1980's Cannibal Holocaust and 1981's Cannibal Terror. Like many of those movies, it involves an Amazonian tribe devouring the unfortunate souls of those who find themselves in the wrong place at the wrong time. Only The Green Inferno has an Eli Roth twist: What if one of those cannibal tribes got stoned on marijuana and got a bad case of the munchies?
There's a lot more going on than just that silly concept. It takes about 45 minutes before any humans become dinner. The first part of the film is the build-up, which involves a college student named Justine (Lorenza Izzo) who becomes smitten with a student activist, Alejandro (Ariel Levy), as he goes on a hunger strike to bring attention to underpaid janitors.
Justine decides to get involved in Alejandro's next project: to save the Amazon from being bulldozed to the ground a la FernGully. However, once they arrive and she's put through a scary situation, Justine immediately regrets her decision. She regrets it even more when their plane crashes in the Peruvian jungle, where she and the rest of the group (including Daryl Sabara, Kirby Bliss Blanton and Nicolás Martínez) are held captive by a tribe of hungry cannibals.
The Green Inferno is not for the faint of heart. Roth's film gets downright disgusting, especially when one poor dude has his eyes ripped out and eaten, which is then followed by him slowly getting dismembered, peppered and consumed. There are even some other moments that are perplexingly gross. Roth aims to play some of these moments for laughs, but they ring awkwardly. Tonal shifts are one of the film's ultimate flaws.
Despite all its idiotic characters and weird plot decisions, The Green Inferno looks appetizing on the surface. The costume design (most notably the members of the tribe) and the gore effects take the cake. Aesthetically speaking, Roth knocks it out of the park like his Inglourious Basterds character. If you're familiar with Roth's other work like Cabin Fever or the Hostel films, he most certainly knows how to make you light-headed with all his authentic garnish. When someone is getting eaten, boy does it look real. So, if strong horror effects are your thing, The Green Inferno is worth its weight in gold.
Extras: What gives this release its value is its stunning collector's packaging and killer-good special features. Scream Factory assembled the definitive disc. Available for preorder on shoutfactory.com/shop, the two-disc set includes an exclusive original CD soundtrack with bonus tracks, new interviews with the cast and filmmakers, an audio commentary with Roth and his cast, behind-the-scenes footage, a making-of featurette, a theatrical trailer, TV spots and still galleries.
The quality of the interviews is spectacular, especially Roth's. Roth goes into deep dives, dishing about how a group of Christian missionaries came across the movie set and became alarmed when they saw all the gory props. They sang religious songs louder to the village they were visiting to cast the devil out of it. Other great stories include Roth and his cast talking about filming with the villagers and how they never heard of movies before the filmmakers were scouting locations. To get their blessing to shoot film in their village and have them be a part of the film, the producers showed them their first movie, Cannibal Holocaust, which they took as a comedy and loved. Great stuff!
■
Night of the Creeps (★★★½) Not quite as graphic but still packed with head explosions and all the delicious B-movie ingredients is Night of the Creeps, the 1986 Fred Dekker horror-comedy.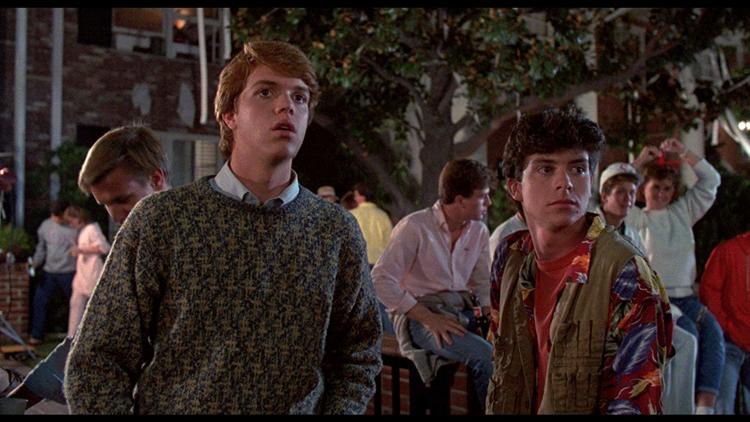 Also being put back out on the streets by Scream Factory, the film is a greatest hits collection of some of the genre's best. It centers on an alien experiment gone awry. (Think Prometheus with a side plate of Slither and Night of the Living Dead.) An alien capsule falls to Earth in 1959 and infects a young college student (Ken Heron). Fast forward about 30 years and we find that the student's body was cryogenically frozen. Well, until a pair of fraternity pledges (Jason Lively and Steve Marshall) stumble upon the body, thaw it out and accidentally unleash it on campus, where alien creatures quickly turn smiles upside down (or they shoot a weird substance directly into your mouth and virtually turn you into a zombie).
Night of the Creeps tips its hat to many of the genre best directors. Some characters are even named after them. (Chris Romero, Detective Landis and Sgt. Raimi, to name a few.) Overall, the film is a fun experience. It has many creative movie kills, terrific practical effects and that lovely 1980s charm. (Any flick that uses the song "Let Go" by Intimate Strangers is pretty cool in my book.) Of course, the movie has dated gender politics and moments that'll give you a case of the cringe, but the film is too much of a blast to let that sink its ship. I mean, the great Tom Atkins delivering the line, "Ladies, the good news is your dates are here. The bad news is that they're dead," doesn't get much better.
Rated R, 88 minutes for the theatrical cut and 90 minutes for the director's cut.
Extras: Like The Green Inferno, Scream Factory makes this collector's edition more special with its bonus content. On top of having a stylish cardboard slipcover with original artwork by Mindy Kang, the two-disc collector's edition includes new interviews with its cast (make sure you watch Atkin's insightful segment); audio commentaries; deleted scenes with the original theatrical ending; making-of and behind-the-scenes featurettes; a theatrical trailer and a still gallery.
■
The New York Ripper (★★★) 1982's The New York Ripper, the story of a vicious serial killer who stalks and murders young women who walk around the Big Apple, is among the most uncomfortable movies I have ever watched. Similar to 1980's Maniac (which was also repackaged on a special three-disc collector's edition by Blue Underground this year), this slasher features graphic violence and nudity. A large portion of the film is the killer squawking like Donald Duck and turning women inside out, most of which are left dead, with their breasts exposed. It's not an enjoyable experience. The mystery aspect is dead in the water, too.
The only redeeming qualities are, again, the gore effects (which are at their peak here) and the outstanding supplemental material. Considering the movie was directed by Lucio Fulci (1979's Zombie and 1990's Cat in the Brain), who's no stranger to pissing off the masses, you have to expect to be disturbed to a grand degree. However, he was a filmmaker who knew how to paint the floor red with unflinching authenticity. You have to be mad to pull off what he does. And the bonus features dive into all of what made him unique as a storyteller.
Not rated, 93 minutes.
Extras: Don't buy this movie for the film (an odd thing to say, I know), buy it because it's a beautiful piece of shelf jewelry and the extras are exceptional lessons in horror filmmaking. The lenticular box art and it's thick, three-disc 4K packaging are to die for. The same goes for the incredibly perceptive extras, which include an audio commentary, numerous interviews with the talent, specials that examine Fulci's work, filming locations then and now, a theatrical trailer and a poster and still gallery.
■
Hedwig and the Angry Inch (★★★★) All right. Now that we've made it to the more accessible movies, let's begin with the best: The Criterion Collection release of 2001's Hedwig and the Angry Inch. It's a film I have always wanted to see but never got the chance. Thankfully, Criterion made it possible and has produced an impressive special edition that will put a feather in your cap.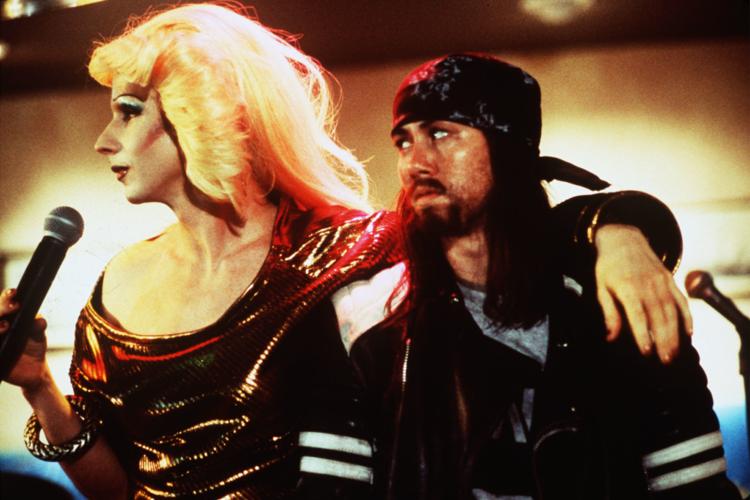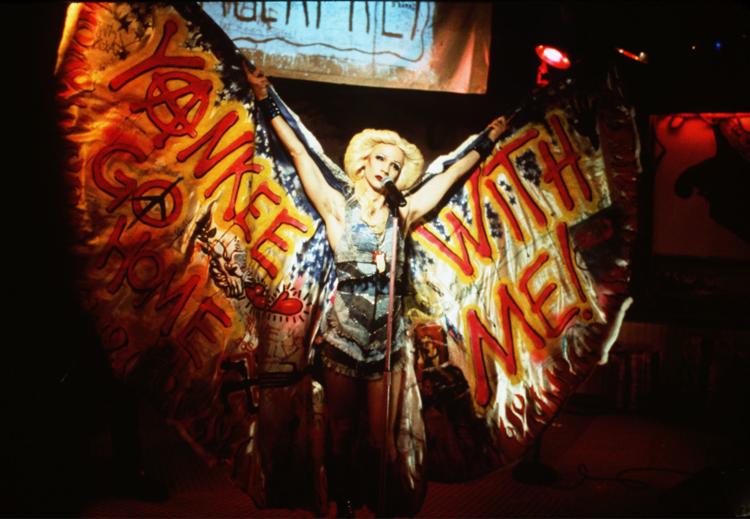 Writer-director-star John Cameron Mitchell crafts a wonderfully sad and comical musical about a transgender punk-rock woman from East Berlin who tours in the United States with her band. During her tour, she also shares her life story and follows her former lover/bandmate who stole her music.
The story is pretty worn out at this point, especially if you've seen more recent titles like Rocketman and Bohemian Rhapsody. However, its comedy, underlying love story and Mitchell's commanding performance give it wings. There are many twists and turns along the way that inject it with stinging credibility, and the emotional beats poetically bring the hurt. Allow it to grab hold of you and rock you to tears. It's a profound feature that deserves your movie money.
Rated R, 91 minutes.
Extras: The Criterion release (available through Criterion.com or at Barnes & Noble) includes a new 4K digital restoration (with 5.1 surround sound DTS-HD Master Audio soundtrack); an audio commentary from 2001 featuring Mitchell and the film's cinematographer; a new conversation with the cast and crew; a 2003 documentary that traces the story's development; a closer look at the film's "Adam and Eve" sequence; new programs that explore Hedwig's creation; deleted scenes; a trailer; and an essay booklet that can be found inside the casing.
■
The Illusionist (★★★½) Wrapping up this week quite nicely is the 2006 surreal drama The Illusionist, starring Edward Norton as acclaimed illusionist Eisenheim.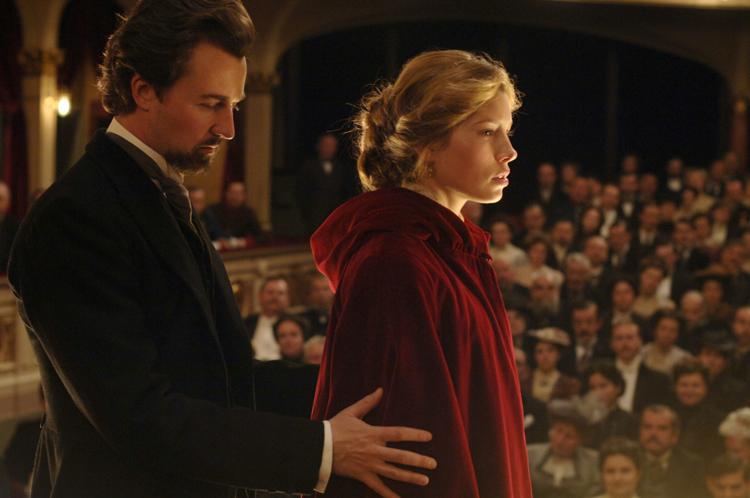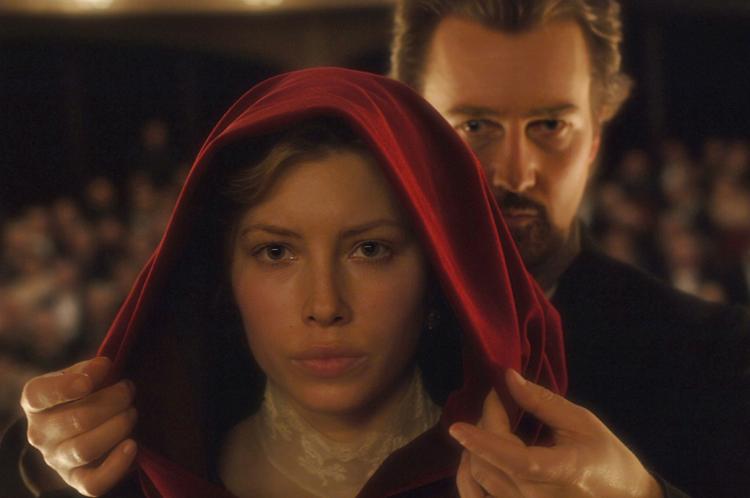 It was that magic movie that was lost to the commercial pull of Christopher Nolan's The Prestige. While Nolan's film is a mind-bender of the highest order, Neil Burger's The Illusionist unfolds like a classic piece of literature. It doesn't allow its plot mechanics to be the driving force. It's all about its characters and the romance between its two main protagonists (Norton and Jessica Biel). You might be able to pick up the breadcrumbs a lot easier than most movies steeped in mystery, but it remains a stunning drama with many tricks up its sleeve.
Rated PG-13, 109 minutes.
Extras: The MVD Marquee Collection release (available through mvdshop.com) includes an filmmaker's audio commentary, a short archival making-of featurette, a minute-and-a-half sit down with Biel talking about how it was a different role for her to play, and the original theatrical trailer.
■
Also available this week on Blu-ray and DVD: 24 Hour Party People (2002); The Aftermath (2019); Cinderella (1950); Cinderella (2015); Dumbo (2019); Fatso (1980, a Shout Select release); Incendiary (2008); Monster on the Campus (1958, a Scream Factory release); The Poison Rose; Resurrecting the Champ (2007); and Winter Passing (2005).