Thin Line, a free, five-day documentary film, music and photography festival, opened Wednesday night. The event continues through Sunday. With 23 feature films on tap and a glut of short films at the ready, Thin Line can feel like a lot to navigate.
We screened some of the feature films and selected the 10 documentary films you shouldn't miss. The films inspire, inquire, educate and entertain.
Always in Season — Lennon Lacy was a 17-year-old, black man who was found hanging in a playground in August 2014. Always in Season interviews his family, his friends and his older, white girlfriend and examines the history of lynching in America.
The divided community was quick to point fingers. While the FBI ruled Lacy's death a suicide, his family questioned whether it was a hate-fueled homicide. Lacy was a linebacker on his school's football team, he was happy in his relationship and he was on his way to graduating high school. To those who knew him, a sudden suicide just didn't make sense.
The filmmakers take it a step further by filming the Moore's Ford lynching reenactment, which takes place every year in Georgia. Watching the terrifying scene unfold is mind-blowing, leaving you asking yourself what you're seeing. Luckily for the audience, it's not footage from the evil historical act, but it provokes a sense of deep empathy from the viewer.
Narrated by Danny Glover, Always in Season is both riveting and tragic. The film debuted at Sundance, and while it is not easy to watch, it is necessary for every American to see and question, "Does lynching still take place in our country?" 89 minutes, 5:30 p.m. Sunday at Alamo Drafthouse Denton.
— Stanton Brasher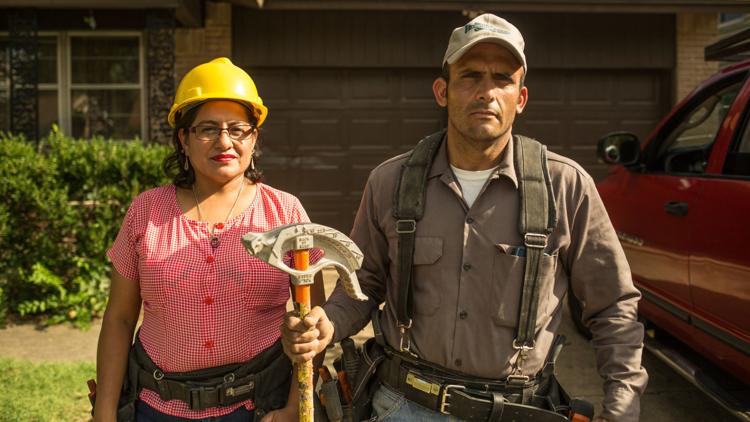 Building the American Dream — Some call it the "Texas Miracle." Construction is booming in the Lone Star State, thanks to scant regulations, the absence of labor unions and, for much of the state, affordable housing. But director Chelsea Hernandez looks at the dark side of la Milagro de Texas. About half of Texas construction workers are undocumented immigrants. They have little recourse when contractors refuse to pay them or if they get injured on the job. Hernandez follows Mexican immigrant Gustavo Granillo, whose son Roendy died at age 25 after collapsing at a home construction site.
Gustavo joins a growing activist movement among immigrants who demand rest and water break ordinances from the Dallas City Council. Hernandez also follows Claudia and Alex, immigrants from El Salvador, as they sue a contractor who withheld wages from them after they completed the electrical wiring of a new Aldi grocery store. Then there's Christian, a young Deferred Action for Childhood Arrivals program recipient who dreads deportation to a country he no longer remembers, and who mourns a father who died on a construction site. Building The American Dream explores the growing tension between developers and the largely Hispanic workers who scale scaffoldings to build and finish hotels, luxury condominiums, new homes and businesses. The documentary draws a stark conclusion: two construction workers die on the job each day in Texas, and only Austin and Dallas require contractors to give workers regular rest and water breaks. Hernandez shows a hopeful trajectory for the immigrant laborers, who are assembling to fight against unsafe practices, wage theft and intimidation from the state and corporate officials. 75 minutes, 12:30 p.m. Sunday at Alamo Drafthouse Denton.
— Lucinda Breeding
The Dons of Disco — "Artists are a little crazy," said Tom Hooker, the subject of Dons of Disco. "You don't want an artist to be completely normal."
Part Hedwig and the Angry Inch, and part Milli Vanilli, the film tells the story of the voice behind Italian disco sensation, Den Harrow. Taking Italy by storm in the 1980s, this American singer from Boston was, essentially, the European answer to George Michael.
But there was a major catch. Den Harrow, whose real name is Stephano Zandri, didn't sing or write music. Instead, Hooker wrote the songs and provided most of the vocals for Zandri's records. After more than 20 years of secrecy, Hooker decided to let the world know the truth in a press conference. Then Hooker embarked on a European tour.
Dons of Disco is as nostalgic as it is entertaining. Filled with cheesy '80s trends and excesses, the film shows the two men rise to varying levels of fame. While the face lets the glory go to his head, the voice is stifled. As the Italian disco world finally learns the truth about its flagship performer, the film asks a major question: do we fall in love with the image or the art? Texas premiere. 86 minutes, 9 p.m. Friday and 8 p.m. Saturday at Alamo Drafthouse Denton.
— S.B.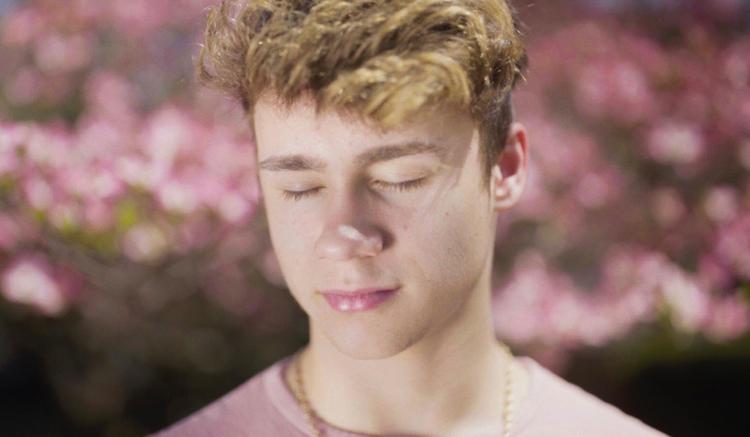 Jawline — Austyn Tester is tired of feeling trapped in Kingsport, Tennessee. But the only way he sees out of the small Southern town is through social media stardom. With a growing profile on Instagram, and what feels like a legion of teen girls aching to connect with him in person or on a livestream, Tester takes the plunge. He joins Instagram heartthrobs, twins Julian and Jovani Jara, on a sponsored tour and drops out of school. He has the look and loads of charisma. But in an emerging market driven and shaped by teens, Tester flounders. He also learns that as an Instagram boy's popularity skyrockets, so do fan expectations. Anxiety strikes, Tester takes a break from livestreaming and his followers start to fall away. Director Liza Mandelup captures the sometimes-mystifying world of social media stardom with a gentle touch. (Where are all the adults? And how can a boy command an ocean of screaming girls without ever touching a guitar?) But thanks to generous access to Tester, Mandelup reveals a teenage boy just as beset with insecurities as the girls who flock to his Instagram account for a piece of warmth, attention and intimacy (even if it is manufactured) their favorite Instagram guy provides. And Tester has an indomitable spirit that keeps him chasing his dreams. 98 minutes. Screens 6:30 p.m. Saturday, April 13 and 3:30 p.m. Sunday at Alamo Drafthouse Denton. Texas premiere. 98 minutes.
— L.B.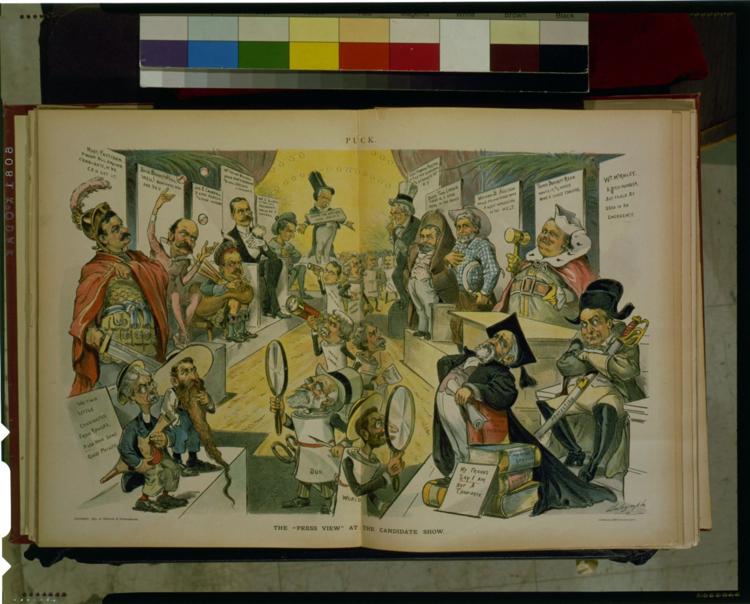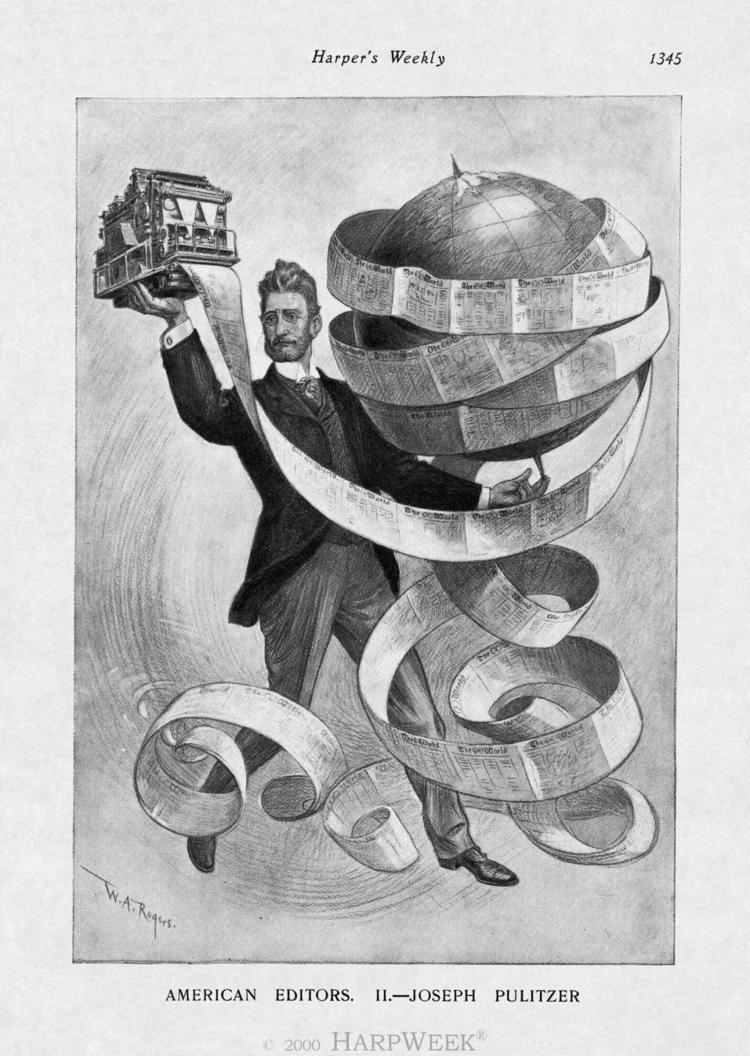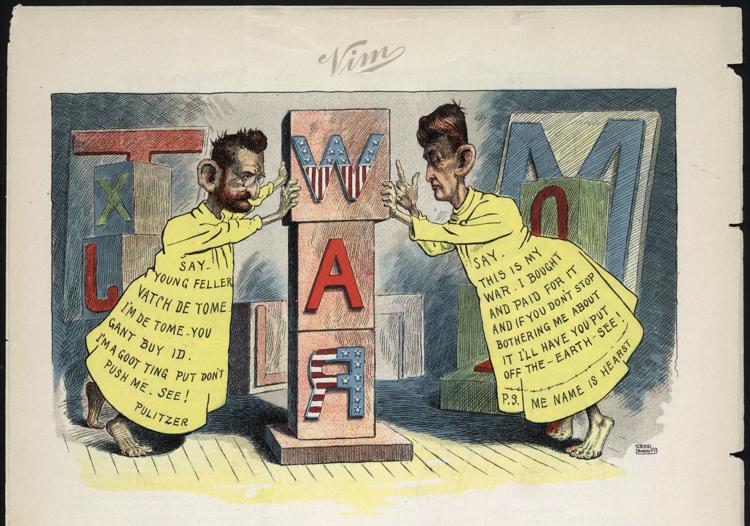 Joseph Pulitzer: Voice of the People — Director Oren Rudavsky and screenwriter Bob Seidman combined their considerable talents to plumb the life of Joseph Pulitzer, a Hungarian immigrant who came to America and built a newspaper empire. Pulitzer is on par with a Ken Burns project. The filmmakers found a trove of photos, newspapers, archival film and lots of biographical flourishes and assemble a solid project about the man who shaped American journalism. Pulitzer arrived in America in time to join the Union Army during the Civil War. He didn't see much combat, and eventually landed in an immigrant community in St. Louis, Missouri. He learned to speak, read and write in English, and worked for the German-language newspaper, Westliche Post. He bought that paper and sold it for a profit. His entrepreneurship grew — he bought the St. Louis Post and the St. Louis Dispatch, and merged them into the St. Louis Post-Dispatch.
When his chief editorial writer shot and killed a political opponent of the newspaper, public reproach drove Pulitzer to New York City. There, Pulitzer bought the newspaper the World. This is where Pulitzer forged his reputation and legacy. He brought dramatic illustrations and color into the pages of the newspaper. He compelled his reporters to walk the streets of New York's working-class and immigrant communities and to tell their stories. And Pulitzer used his newspaper to expose political and corporate graft and greed. His voice was so credible that when Pulitzer declared financial malfeasance regarding the construction of the Panama Canal, President Teddy Roosevelt tried to marshal the might of the executive and judicial branch to silence him. Roosevelt lost, and Pulitzer, himself a wealthy mogul, continued to antagonize tycoons when he thought they were abusing their power. Adam Driver narrates. 84 minutes, 8:30 p.m. Thursday at Alamo Drafthouse Denton and 3:30 p.m. Sunday at the Campus Theatre.
— L.B.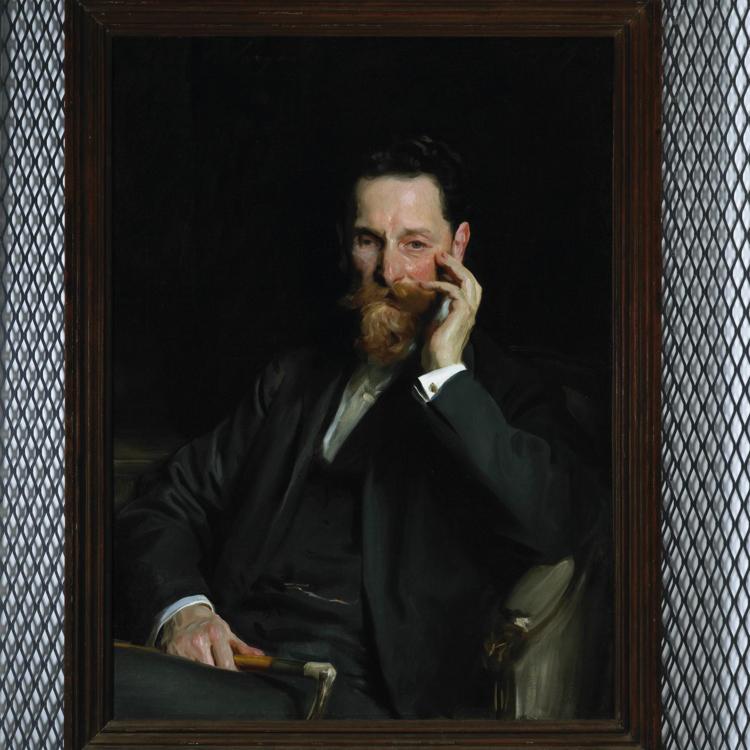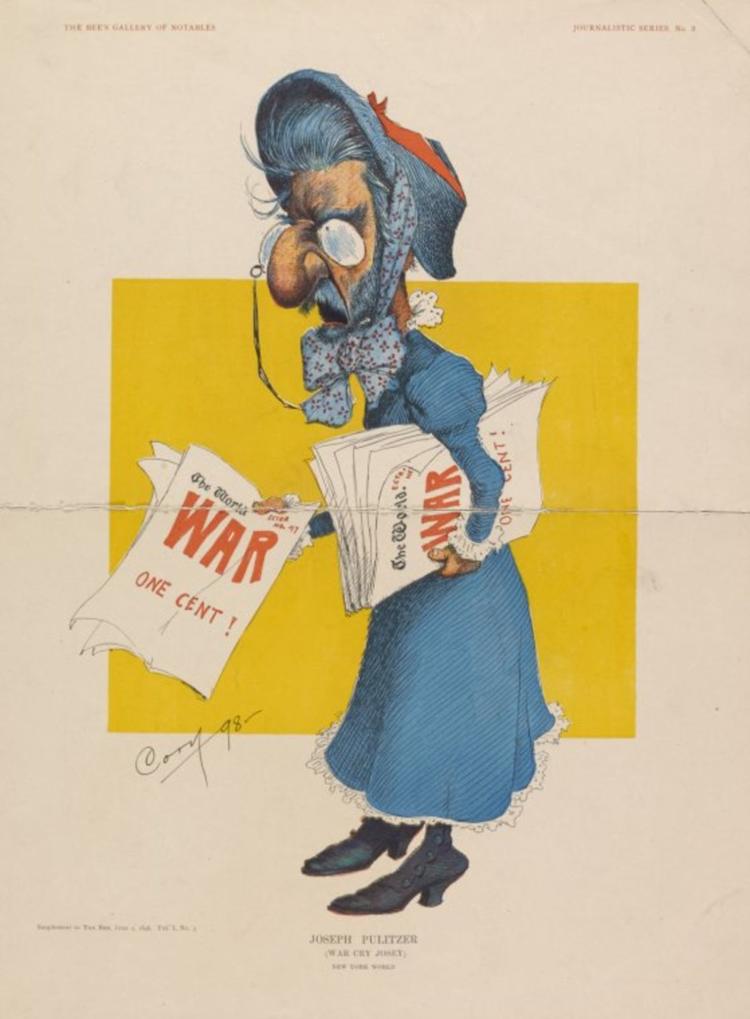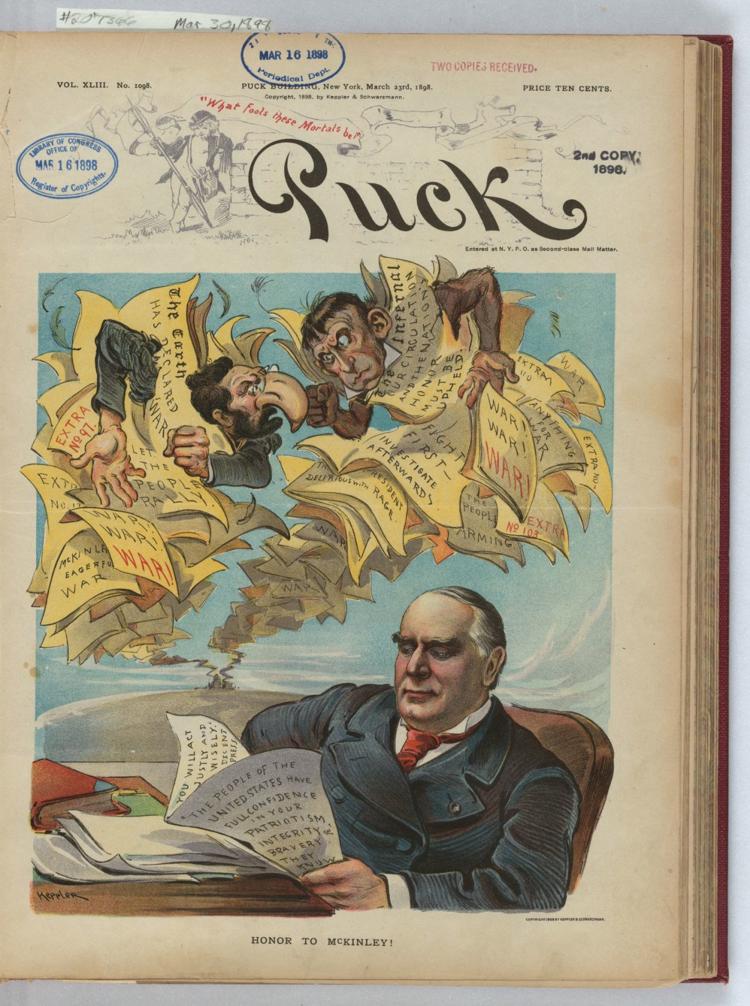 Kifaru — This soulful meditation on environmental catastrophe and animal extinction doubles as a poetic portrait of three Kenyan men who are the guardians of the last three northern white rhinoceroses in the world. JoJo, Jacob and James leave their families for 10 months of the year to feed, nurse and guard the kifaru (Swahili for rhinoceros) — including 45-year-old Sudan, the last surviving male of his kind in the world, and his progeny, females Fatu and Najin.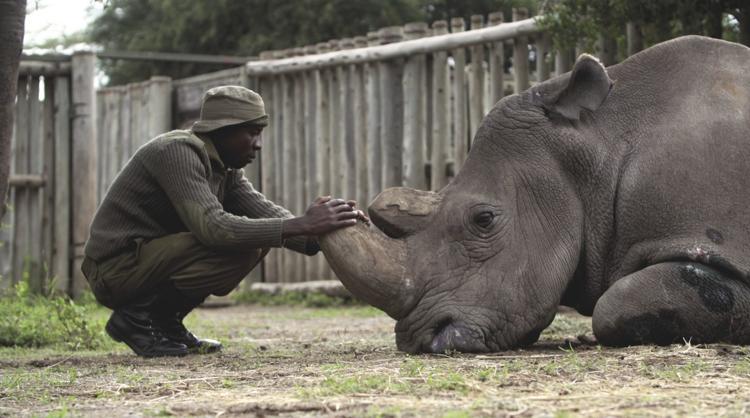 The men and the rhinos roam over the green grasses of the Ol Pejeta Conservancy, an enormous wildlife preserve in Kenya. Director David Hambridge's film captures the men and their enormous, dinosaur-like charges in breathtaking close-ups, but when the camera captures the animals and the men at a distance, the images remain gorgeous and unforgettable. The urgency of extinction grows as the men tend intimately to the animals. Hambridge spends most of the film with the three men, who represent thousands of Kenyans who work in wildlife tourism, and the animals. But we do get to watch as one of the caretakers travels the world to urge people to avoid consumer habits that make rhino horn worth more than gold. And while Hong Kong gets a black eye, America makes an appearance in the form of a red hat that reads "Make Kenya Great Again." Texas premiere. 81 minutes, 3:30 p.m. Friday at Alamo Drafthouse Denton and 12:30 p.m. Saturday at the Campus Theatre.
— L.B.
Love in the Time of Antidepressants — Paul Gallasch is approaching 30. He's a child of divorce. And he cannot form meaningful relationships because he is too busy caring for his mother.
Paul's mother suffers from major depression.
Without the help of her son, and different forms of treatment, her depression keeps her from functioning at all. In order to get a better understanding of his mom's condition, Paul straps on a camera and spends months documenting his mother's illness and her treatments. In his mind, he will not be able to move on with his life until he finds something to cure his mother.
Love in the Time of Antidepressants is a deeply personal film that many filmmakers wouldn't have the guts to make. Gallasch shows footage of his mother's best and worst moments. At times, she is breaking down with tears, mucus streaming down her face. Other times, she's joking and eating ice cream. Her moods can swing between extremes in just one day.
With his bare-bones approach at examining mental illness, Gallasch finds himself examining familial relationships and the long-term effects of divorce on the entire family.
Gallasch was advised not to make the film too sad. This is his greatest success in Love in the Time of Antidepressants. While it has its moments of heartbreak, Gallasch finds hope, humor and love in his mother's story. There may be no cure for depression, but Gallasch learns that there is a balance between being a full-time caretaker and letting go completely. North American premiere. 68 minutes, 6:30 p.m. Thursday at Alamo Drafthouse Denton and 3:30 p.m. Friday at the Campus Theatre.
— S.B.
Midnight Traveler — This gripping film follows Hassan Fazili, an Afghan filmmaker, his wife and filmmaker Fatima, and their daughters Nagaris and Zhara as they flee Afghanistan. Facing 14 asylum denials, a looming deportation to Afghanistan means death for Fazili. The Taliban put a bounty on Fazili's head to silence him and prevent him from making films that are critical of religious authorities.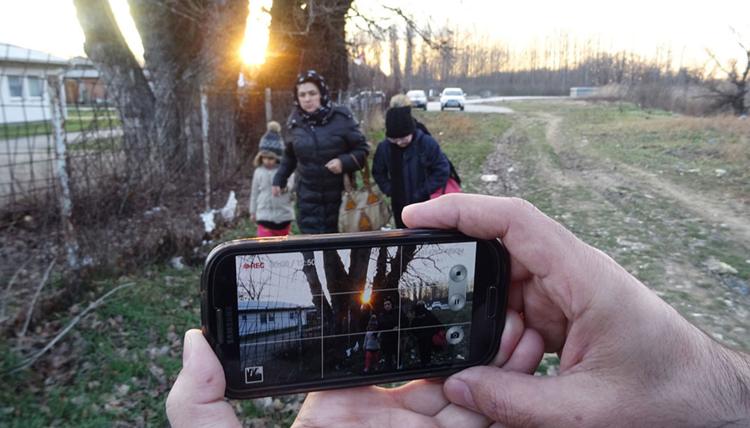 Midnight Traveler captures the family's arduous journey from Tajikistan to Serbia. The yearslong journey leads the family through days of traveling on foot, detention in refugee camps, escaping from unscrupulous smugglers, and being chased and beaten by Bulgarian nationalists ("My God," Fatima says. "We've come to a country that is as bad as the one we left.") The entire film was made on three cellphones. Midnight Traveler captures the family's terror, but Fazili also catches everyday scenes of love and affection — his wife's playful, jealous scolding over his compliments to another woman, his daughters dancing and playing, and moments that show Fazili's tenderness toward his young daughters. With English subtitles. Texas premiere. 87 minutes, 4:30 p.m. Saturday and 3 p.m. Sunday at Alamo Drafthouse Denton.
— L.B.
The World Before Your Feet — One day, for reasons he doesn't fully explain, Matt Green decided to start walking. Green, a former engineer, has spent the past six years walking every block in the five boroughs of New York City. Totaling around 8,000 miles, Green's trip includes more than just city streets. He also covered beaches, alleyways and uninhabited areas of The Big Apple.
Covering that much ground in six years requires dedication. So much dedication, in fact, that Green quit his job and lost two girlfriends in the process. For all intents and purposes, he is homeless and alone. Spending his nights on the couches and in the guest rooms of friends and good Samaritans, Green makes enough money to survive by cat sitting. His diet consists of things like freeze-dried beans and rice.
The World Before Your Feet is full of charm, but it fails to fully explain Green's motives. While this can be mysterious at best and frustrating at worst, the film still succeeds by showing the quirkiest areas of America's largest city. The film really shines, however, when Green interacts with locals who are just as baffled as viewers.
Produced by actor Jesse Eisenberg (Zombieland), the documentary is engaging and well-made, but unlike Green, it doesn't really leave its footprint on much of anything. North Texas premiere. 95 minutes, 4 p.m. Saturday and 1 p.m. Sunday at Alamo Drafthouse.
— S.B.
Well Groomed — Is it art, or is it a weird obsession? That's the question behind the feature, Well Groomed, about the world of dog grooming shows.
It's easy to draw a comparison to Christopher Guest's mockumentary, Best in Show, but the competition in Well Groomed is less about dog training and more about the competitors' ability to create unnatural and artistic puppy aesthetics.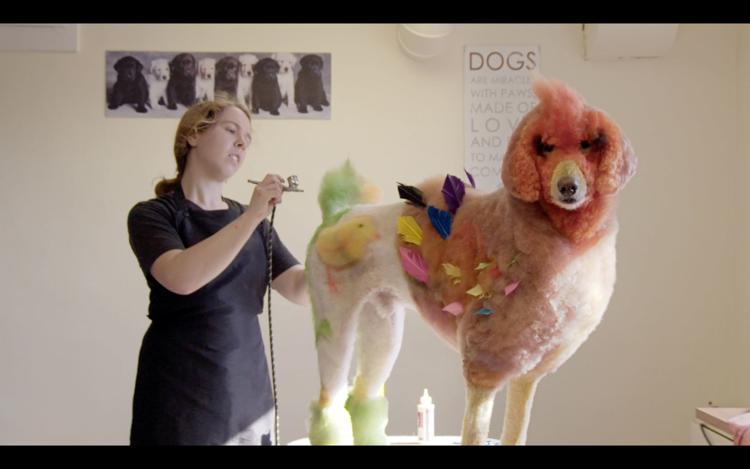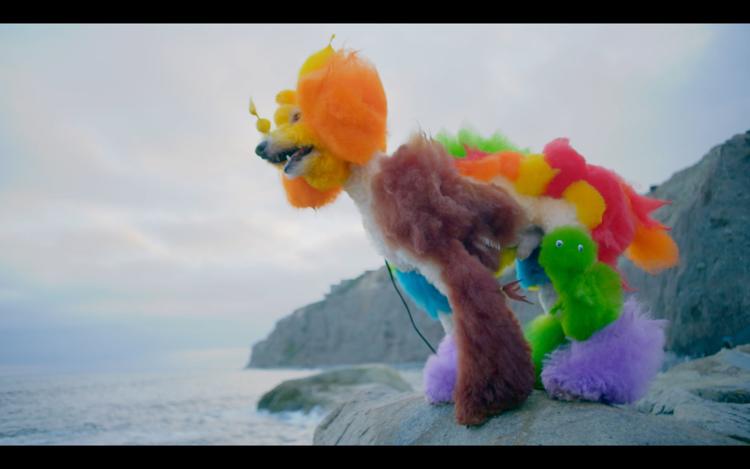 The film follows four groomers as they dye and style their pets to look like dinosaurs, farm animals, and characters from fairy tales. They use vibrant, pet-safe hair dye and the electric razor techniques of a skilled barber to shape the hair into artistic canine creation. Each presentation in Well Groomed pulls out every color of the rainbow and then some.
The audience gets to see how hard these creative groomers work and prepare for these contests. Much like a sports documentary, we get a glimpse into both triumph and the crushing defeat that one endures by putting themselves through an intense competition.
While not as wacky as the characters from Best in Show, these groomers are definitely interesting people to watch. Well Groomed excels at giving the audience insight into their process and making them relatable.
The only problem with the film is the dogs themselves. The dogs — standard poodles — don't look like they're enjoying the show as much as their owners are. North Texas premiere. 88 minutes, 5:30 p.m. Thursday at Alamo Drafthouse Denton.
— S.B.