The Dallas-Fort Worth Film Critics Association voted Netflix's Western drama The Power of the Dog as the best film of 2021, according to the results of its 28th annual critics' poll released on Monday. Thirty-three broadcast, print and online journalists from throughout North Texas also recognized Jane Campion's directing and screenwriting, Benedict Cumberbatch's lead performance and Kodi Smit-McPhee's supporting performance as the year's top work in their respective categories. (For the complete list of winners and runners-up, visit dfwcritics.com.)
One of the runners-up for DFWFCA's best cinematography is The Power of the Dog's Ari Wegner.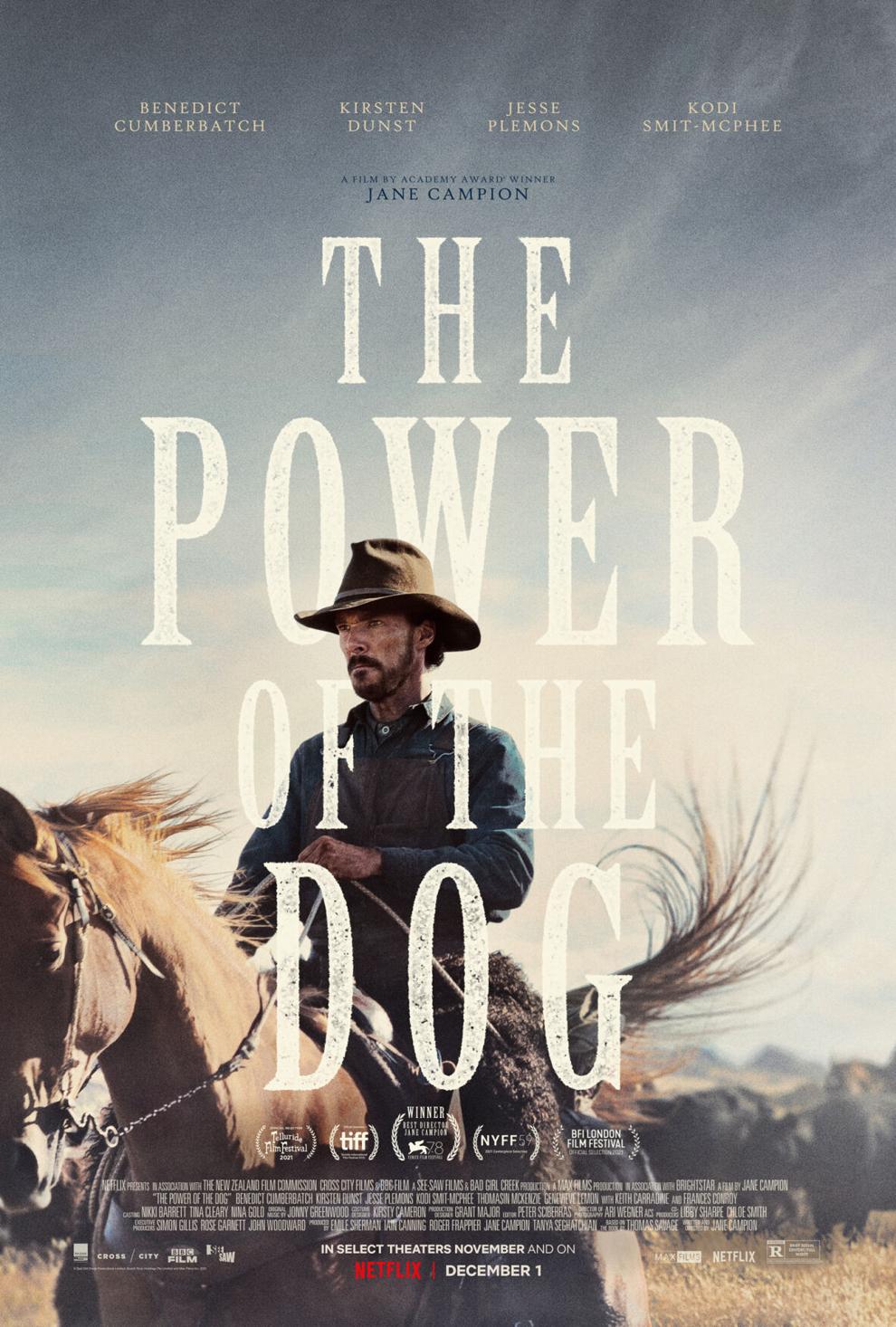 Ms. Wegner (Zola, True History of the Kelly Gang) spent about a year working with Campion, storyboarding, location scouting and developing the visual language of the film. According to a press conference held in Los Angeles ahead of the film's release, Campion wanted to work with a director of photography – "preferably a talented woman" – who was ready to spend time to form a deep creative relationship. Together, they found the remote South Island of New Zealand to match the story's 1925 Montana setting. The grassy plains, rocky mountains, and sparsely populated land supplied many gifts in telling its story.
Based on Thomas Savage's 1967 novel, the story begins with two rancher brothers – George (Jesse Plemons) and Phil Burbank (Cumberbatch) – and follows what happens after George's new wife (Kirsten Dunst) and son (Smit-McPhee) move in. Psychological torment hits the horizon, and secrets live in the shadows. 
What makes The Power of the Dog a fascinating tale is what exists between the lines. There's beauty in Wegner's framing and how film editor Peter Sciberras (The King, The Rover) assembles the footage, often letting scenes breathe to absorb the atmosphere and using quick, tight cuts when the tension kicks up the dust.
The Denton Record-Chronicle recently sat down with Wegner and Sciberras in Los Angeles to further analyze the more profound meanings. In the transcribed interview below, we discuss knowing what to highlight and give room to, cutting and framing scenes of tension, and working with natural light.
The following is a transcript of an interview conducted on Nov. 7. Some of the questions and answers have been edited for brevity and clarity.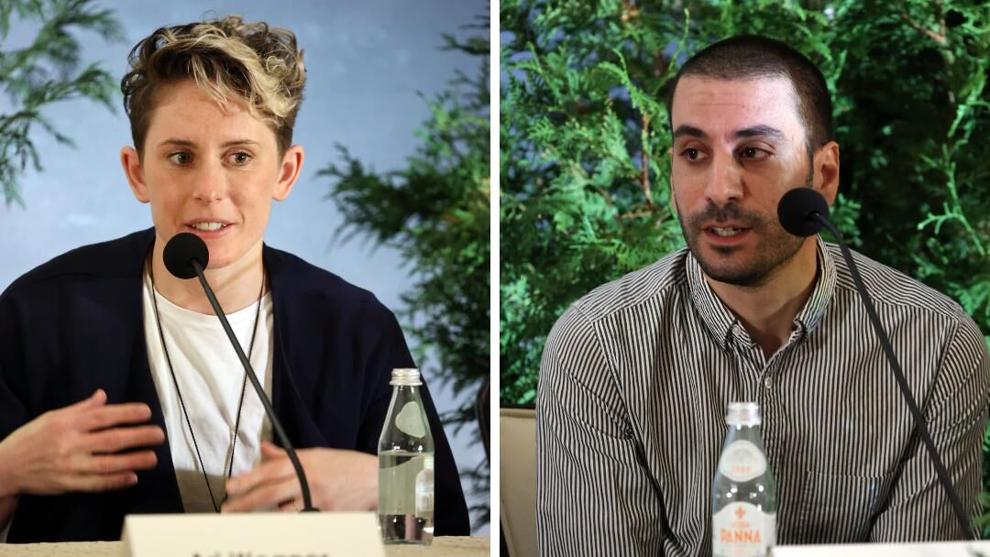 Q&A:
Preston Barta: Some of the work you've both have done is steeped in mystery, symbolism and ambiguity. When you're dealing with those elements, is it important for you to understand all the deeper meanings so you know what to focus on with your camera or what to highlight with your edit, or is it OK for you to not know every component of the story and just dangle images of intrigue solely because you (or Ms. Campion) find them fascinating?
Peter Sciberras: It's great working with a director like [Campion here] and David Michôd in The King and The Rover. They are both incredibly smart in very different ways. [Campion] loves the gray area of life, and she really thrives in that zone. We talked about all the layers [of the story], but the beauty with her work is there are more layers than even you've talked about. It's helpful to know what you're playing with, but it isn't totally necessary to know every single thing that could be done. You want to create something that you can walk around and see from different angles, with a lot of texture and room for an audience to project onto and pull their own meanings out through the symbolism. 
It's understanding that you want that space to have many interpretations as well as knowing your themes and what you're trying to achieve. We really focused on the humanity and the tension between two people and how interesting it is for two people to be in that space without really knowing what the other one's thinking.
Ari Wegner: I guess I'm seeing if [Sciberras] gets my images once I pass them on at the end. It's a long process. For me, making a film as a director of photography, you come on with the script, which elicits some ideas. Then you start working with the director on the script, which brings more out. And then you get into the shoot, and suddenly more things present themselves and give themselves to you. Along the way, there's what you think you want or imagine would be a cool idea. And then usually, what it ends up being is something different than what you plan it to be.
You know you want the film to have some element of that symbolism and have layers. It's a mountain, it's a horse, it's a blade of grass – They don't have specific meaning to them on their own, but put them in an order or with a certain sound and, suddenly, the human brain begins to put things on top of the images that seeming have no inherent meaning beyond being what they really are. 
Sciberras:  We had a bin of atmospheres that [Wegner] and her team collected, like skies, mountains, grass, rivers and horses. So many colors and textures to play with. The way we use it in the film was to create a feeling in a scene and use it to extend that scene and give the audience time to let that sink in and be taken somewhere a little less literal. [Campion] understands how the atmosphere works. Everything has a feeling to her. She reads things differently.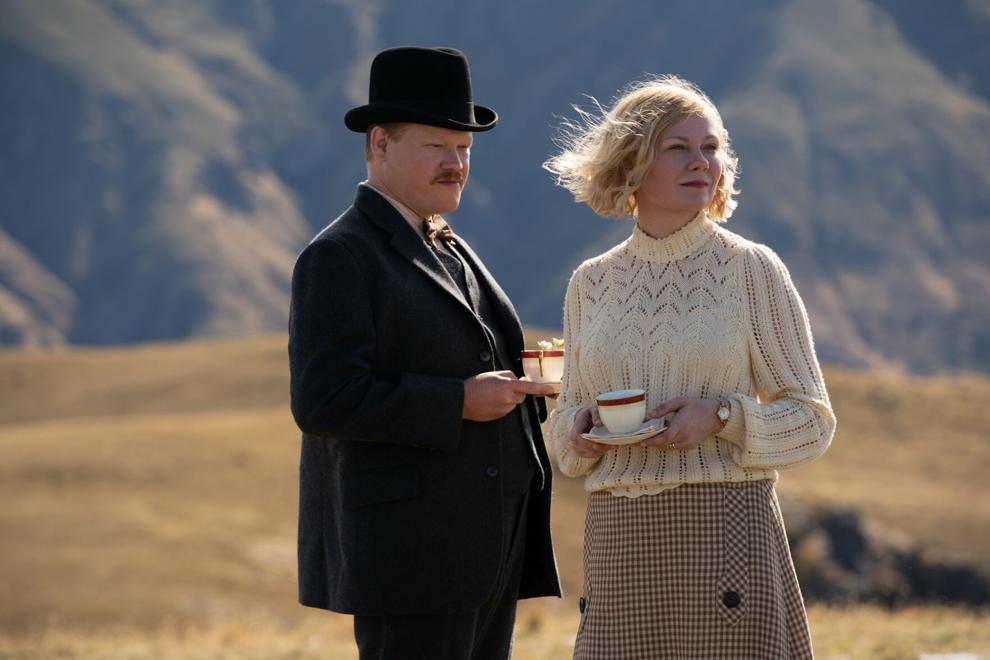 Wegner: That's her language as well. If you're lining up a shot and her reaction to it is gut emotion. She's probably not going to say, "I think it's too tight," to say it's claustrophobic, or "I want it to breathe a bit more." She can express what that does and maybe offer a solution based on "I just want a bit more [whatever it may be.]"
Sciberras: She's so in tune with her instinct that it's like fact.
Wegner: That's a really nice way of putting it. Yeah.
Sciberras: Hopefully, I am an instinctual editor. There's always time for the brain to run wild, but you want to lead with the gut or heart and let the brain make sense of the decisions. Things can happen way more quickly and interestingly. 
Wegner: It's amazing that someone in that space can articulate so much. It doesn't always come naturally. Some directors can have a feeling or something in their mind, but there's a frustration that comes from not having someone else understand it. But [Campion] would. She has amazing emotional intelligence and language.
Right. As if there's a tonal needle that allows you to stitch it all together.
Sciberras: Yeah, totally. It's just feeling it out and, yeah, knowing your tone. I mean, the tone felt really clear to us, and it's got a lot going on. Everything that's interesting operates on a human level. So, we'd work really quickly based on that feeling, and then sit back and assess if we got to where we wanted to get to and then talk about what was missing and then go back and do another pass. 
When we get through with a seed, we'd just leave it. We wouldn't watch it back or anything, and then we'd come back around and watch it through so that we could feel it again. So that was incredibly helpful. And that's the first time I'd worked that. So, I guess it was kind of a fast way to work, but it was just protecting the objectivity or the sense of trying to watch it like an audience again. And [Campion's] really good at that.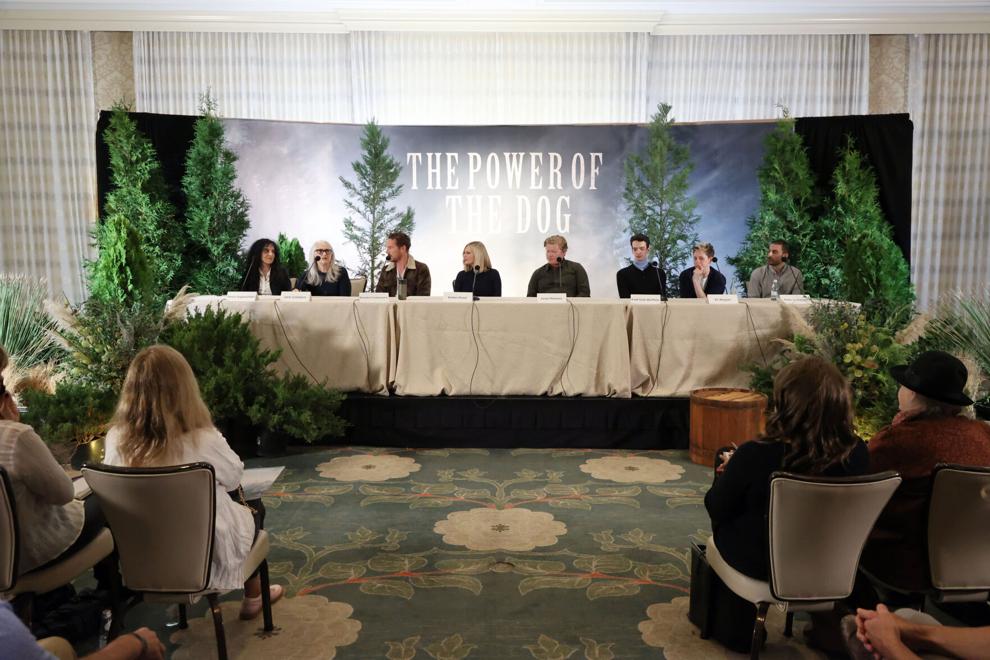 There's a lot of poetry to absorb here. There are very fine details that could cause people to pause the film (on Netflix) and study all of what inhabits the frame. First, Ms. Wegner, there are the bookended shots of the film. It opens with a camera panning inside a house to see what's going on outside. Then, the same shot appears again, near the conclusion. However, what happens within them is different. Additionally, Mr. Sciberras, you use quite a few cuts throughout the film that highlight the animalistic nature of these characters. Is it essential for you to plug into poetry to bring out these feelings, or is it mainly using Campion as a guide?
Sciberras: We didn't really look at references. I think the idea was to make this as singular as possible. The novel was the only source. We didn't look at anyone else's work or anyone else's music. We worked with [Jonny Greenwood's score] from literally day one. So, [Campion] was the resource – and then it's just getting in there, experimenting and really pushing things.
Things changed a lot in the edit, like more than David Michôd's scripts. Michôd's work is dialogue-driven, whereas Campion's is very feeling-driven. And that allowed room to change things a lot. Like the horses and the mountain pan were in the script, but the focus on the rope (in that final scene) was a pickup between the two shoots. So, we cut that scene together and watched it during quarantine. We knew an element was missing, and then these guys shot it the first day back to production.
Wegner: There's definitely some shots that are totally poached from other scenes.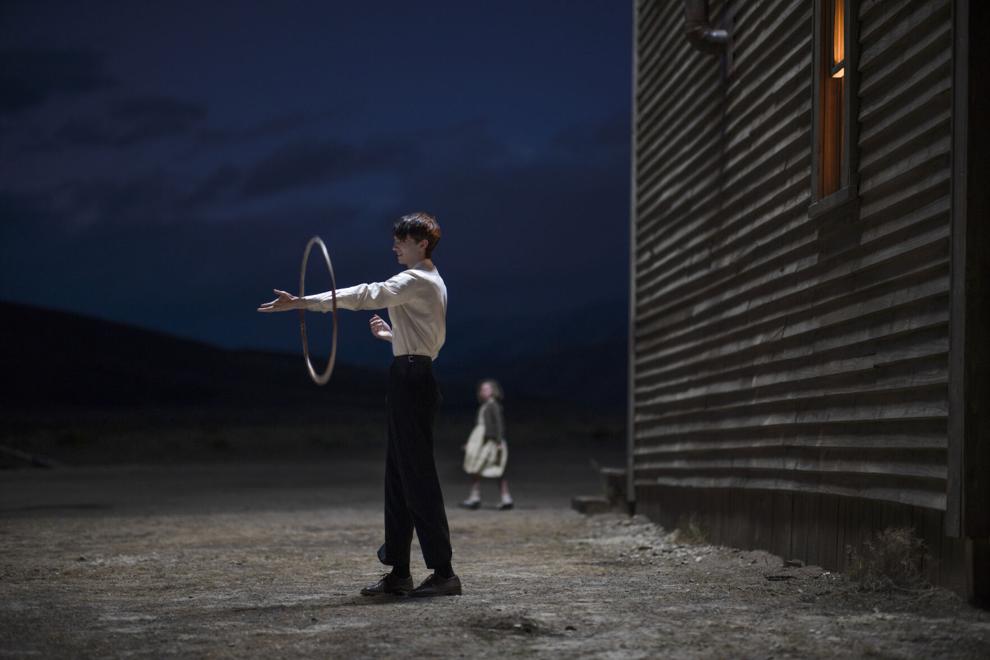 Both of you thrive in tension as storytellers, I would say. Is that something that you've recognized about yourselves?
Sciberras: I've definitely done a lot of it, and I love it. I feel really comfortable doing it. I don't really focus on it necessarily. It's just something I think comes quite naturally. I mean, you do think about it and go, "What would make this tenser?" It's like a bit of sound here, a little creek, but a lot of it's just in the measure of performances and knowing the right moment where everything is alive. You know when you're hitting it because you can always feel when it starts to simmer down. So, it's about keeping the ball in the air. That's the editing part of it. I never thought of it like this. I mean, I just react to [Wegner's] images.
Wegner: Yeah. You know you're going to make a film that has tension in it. I think it does require planning. It's just seeing a tense scene, and (sometimes) it can work in one shot. A shot that never cuts is like not blinking. So, there's a flavor of tension. Another can be adding image after image like you're reaching a boiling point. I think there's something in that. 
For instance, we have never been in the house with Phil Burbank, but we feel like we have. As filmmakers, we ask ourselves, how do you create that. There's no one formula because everything's always specific. I love how lost you can get in it, and how invested you are in it. You never knew these people 45 minutes ago, and now you are like angst in caring so much about whether [Kirsten Dunst's character's] finger goes on the [piano key]. That's an amazing kind of beauty of cinema, I think — to take someone from not caring to caring so much that you could vomit from feeling the physical tension in your muscles for this person. That's one of the things that cinema does best. I guess it can happen in literature, but there's something about the cinema environment.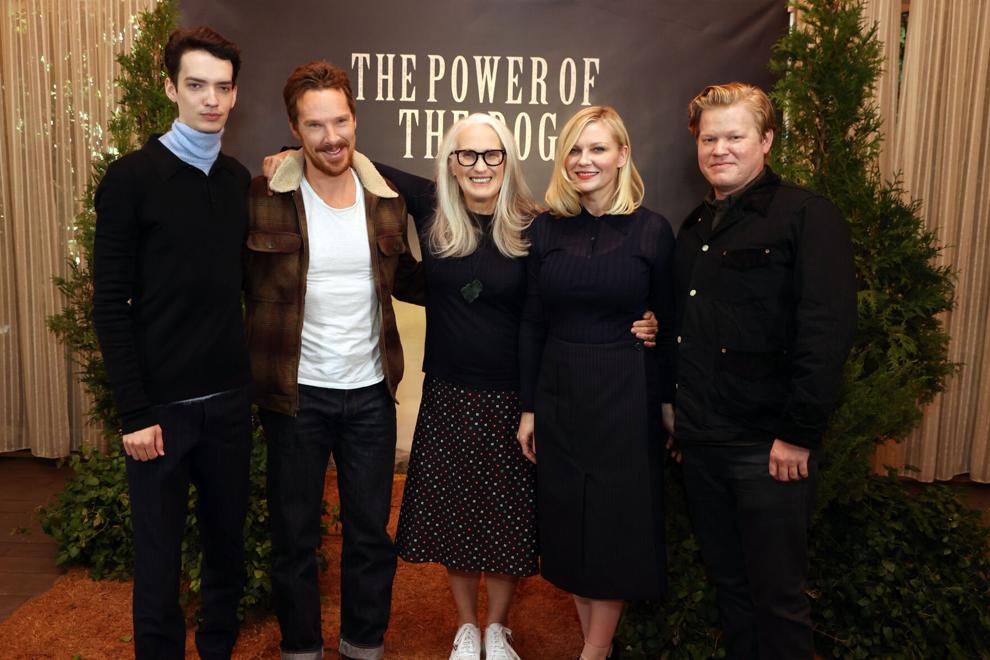 I know exactly what you mean. Besides the moment when Phil spots Dunst's character in the alley, one of my favorite scenes is when Phil is playing the banjo by himself in his room. The camera stays with him like something awful is about to happen. It feels like anything could happen — someone could burst through the door to kill him, a ghost could appear in the room, anything. 
Sciberras: Yeah. That was one of the great joys about this one. When I read [the script], I instantly knew, "OK. As long as we're a few steps ahead of the audience, this film will be so intense and interesting. No one's going to know what's coming around the corner." It's such a unique story.
I have to commend your lighting work before we go our separate ways, Ms. Wegner. It really is so beautiful how the light comes through the window, and you see the dust floating around. And then there's a great shot when you see a warped image of Phil through candlelight, which illustrates how disconnected we are as an audience to him. That connection comes later.
Wegner: Thank you. Thank you so much.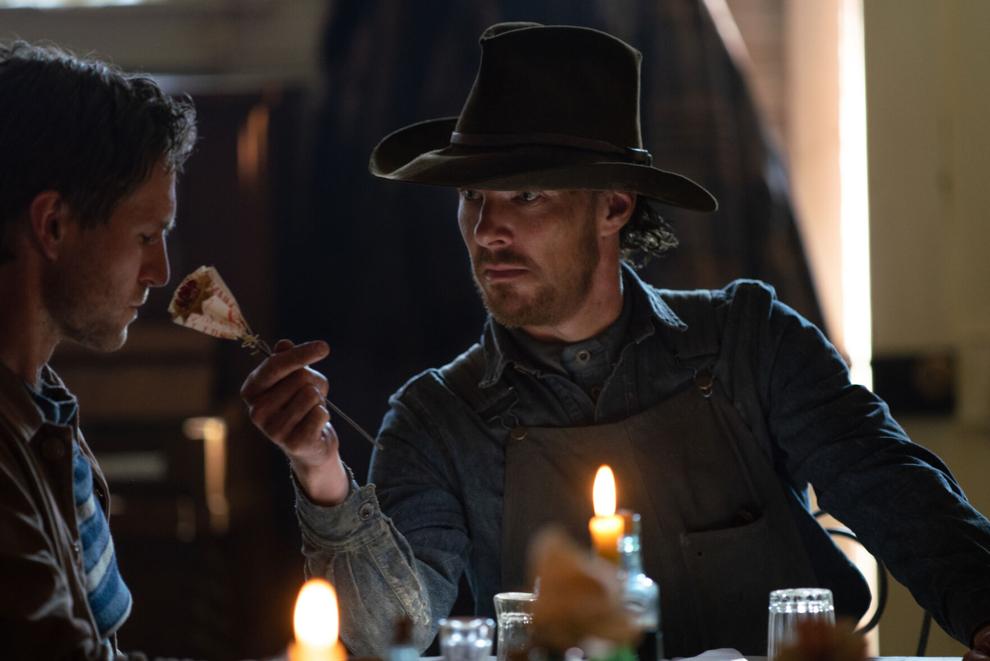 Did the natural lighting and flame lights make you feel like a kid in the candy store? 
Wegner:  100 percent. Yeah. I love lighting. It's like one of the big joys in my life. Some people call it painting, but I had a total kid in the candy store experience in this environment. So, I mean, just reading the book and script, I knew it would be a cinematographer's absolute dream. 
I should credit Grant Major, our production designer. It's really the work of an architect. It's a functional house for people, but it's designed very specifically for the camera and the story we are making. From the texture of the surfaces, the colors, the reflectivity of the floorboards, the colors of the rugs, how much dust is in the air, how high the ceiling is, I mean, there's masterful control here. Every time I watch the film, I continue to be blown away by his craftsmanship and the deeper meanings of everything.
The Power of the Dog is now playing in select theaters and streaming on Netflix.