Now available on Premium Video-On-Demand and for purchase on Digital.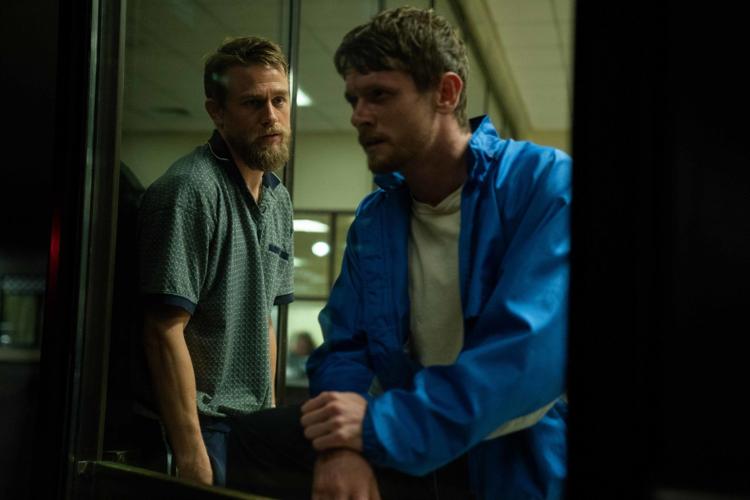 There are more boxing and fighting movies out there than you can shake a stick at. No matter how many times we've seen training montages, blood oozing out of faces, and sweat shaking onto the screen, we gravitate towards these stories of victory, whether that means in gold or life. If these films got something worthwhile to say, which tends to involve families coming together, those are the punches that hit the hardest and give these titles value.
Jungleland doesn't feature a boxer flipping over truck tires or running up some stairs before stepping into the ring. In Max Winkler's new film, the gloves are literally off. It's refreshing that it mostly concentrates on the mental training one must go through and how two brothers (commendably portrayed by Charlie Hunnam and Jack O'Connell) face fire and learn to extinguish it with love.
As Hallmark as that may read, Jungleland is rather gritty and includes some surprising dramatic themes. It's a bit rusty at the start and suffers from stilted dialogue, but it soon finds its footing and adds up to being a solid companion piece to 2011's Warrior, also about the emotional scars exchanged between brothers.
Winkler, director of 2017's Flowers and various episodes of Brooklynn Nine-Nine and The New Girl, centers on the story of a reluctant bare-knuckle boxer (O'Connell) and his manager brother (Hunnam). The siblings must travel across the country with what little they have to settle a debt and make a big score. However, an unexpected travel companion (Jessica Barden) exposes the faults in the brothers' bond that throws them onto a new path.
At the start, the brothers are squatting in a bank-owned home and picking up fights to make money. They rattle the cage of some bad people (including Jonathan Majors, who's having quite the year), and we embark on a familiar journey of that "one last fight." Hunnam's character, Stanley, is the overly affectionate type who kisses his younger brother, nicknamed Lion, frequently on the head and punctuates every sentence with "bro." But he's also impetuous and isn't afraid to get his hands dirty and take advantage of Lion. Truths are revealed, and hearts sink.
Where Jungleland mostly succeeds is in its small moments. One scene involving a dog (don't worry — no death) highlights how Stanley has his eyes so fixed on the prize that he's oblivious to his brother's feelings and let's so much slip between his fingers. Stanley is someone who often rolls the dice without thinking of the consequences, and that complexity keeps you engaged, wanting to know the outcome of this dynamic.
Another subtle element that calls attention to the film's strengths is when the brothers' travel companion, Sky (a great Barden), revisits her childhood home to collect some money. Her mother, who she hasn't seen in some time, is screaming for Sky and her friends to leave because she's "poison" to the family. Amid the chaos, Sky steps into her old room to notice how it remains the same. It's a few seconds that details how her mother still loves her daughter despite being this person she no longer knows. It also shows how Sky longs for normalcy again.
Jungleland's narrative and the little turns along the way make it worth viewing. You may occasionally roll your eyes at a line here or there, but the actors stay committed, and the journey leads to a satisfying conclusion. It'll give you some things to think about with your own families, and for that, it's not merely another boxing film.