If you've been to Rose Costumes in Denton — and thousands have over the past four decades — you know that when the doors close behind you, you're in a whole new world.
You could even say you're in a bunch of different worlds, from Sherlock Holmes' office in the shop's bathroom to the moldering dining room where Miss Havisham's wedding feast rots in Great Expectations.
If you're lucky, you've been past the bloody shower from the Bates Motel — and survived.
Denton filmmaker Timothy Stevens puts as much of the local business on camera as possible in an 18-minute documentary, "A Rose by Any Other Name," which screens at 3:30 p.m. Wednesday as part of the offerings of Thin Line, Denton's annual documentary film and music festival. The festival is mostly virtual again this year.
Stevens co-founded Spectrograph Films with another University of North Texas alumnus, John Francis McCullagh, in 2019. Together, the filmmakers have produced commercials and narrative films. Stevens said their company was affected by the pandemic, like every other business venture.
"2020 just kind of sucked all the wind out of our endeavors," Stevens said. "People didn't have money to give to anything. I'm a longtime fan of Rose Costumes. I first went in [the shop] in 2010. I was working on a period project. I was mesmerized by the shop. I became a patron. Dan Bernardo, who is a really good friend of mine, he works there. So I've gotten to know the shop in a different way through him, too."
Stevens said he was scrolling through Facebook and saw a post by the local shop. Times were tough, and owner Annemarie Aldrich was dipping into her own savings to keep her employees on as they turned their attention from designing, building, repairing and renting costumes to making cloth masks for essential workers and people who needed them.
"When the idea came together, we were looking for something to do," Stevens said. "We realized we had a film, with exploring what is the history — how did [co-founder] Judy Smith start it? And we kind of decided maybe we can help amplify what the shop is about."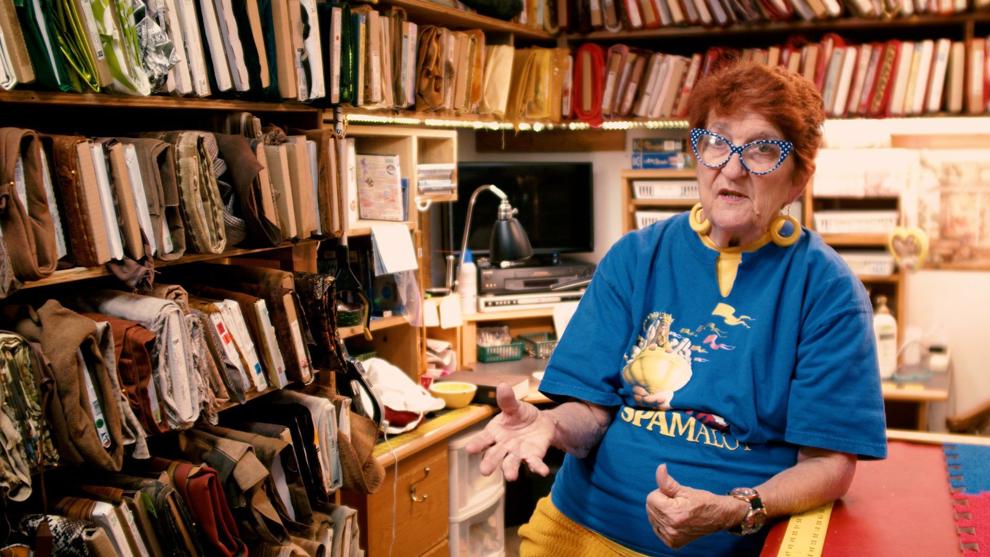 The short documentary takes the viewer into the incomparable shop, which is a tour through Smith's formidable imagination. Almost any spot you rest your eyes is an invention — including the fully furnished mouse house nestled among the racks. Stevens introduces the viewer to Bernardo, Daniel Garcia and Kayly Rae Nesser, three longtime employees who found themselves in love with a job that is far more than retail.
Through photos and an interview with an English teacher-cum-director from a high school in Wink, a tiny town in the West Texas oil fields, the viewer recalls how confining American adolescence can be. Kandace Floyd, the teacher-director, explains how every kind of kid shows up to be in the school play — from the powerlifter to the skinny kid with a penchant for doodling masterpieces in the margins of their notebook. But it's the kids who find it hard to fit in who linger, Floyd said.
Stevens said gay teens and transgender students especially connect with the people and the playfulness of the costume shop. The business has a rainbow flag hanging near the door, where LGBTQ shoppers are sure to see it (along with everyone else).
"I expected to make sort of a historical short film," Stevens said. "But it really grew out of the interviews and how Rose Costumes changed their lives. Dan Bernardo really discovered himself, for instance. It became a film about the transcendent magic of theater, and how Judy really injected that into her shop. It's more of a celebration of everything that is Rose Costumes."
'A Rose By Any Other Name' examines the history, significance of local costume shop
Aldrich said she didn't need too much convincing to open the doors to a film crew.
"I couldn't say no to such an incredible offer," said Aldrich, who closed the shop to the public and turned to online sales to try to keep the business afloat during the pandemic as theater companies canceled their seasons and schools canceled their one-act play competition pieces. "The safety, and the way Tim went about it, really reassured me that he could make this happen and keep my staff safe. Up until this point, no one had really captured the essence of what makes Rose Costumes so special. I was in tears 15 seconds into it, and I was sobbing at the end. I was just so honored."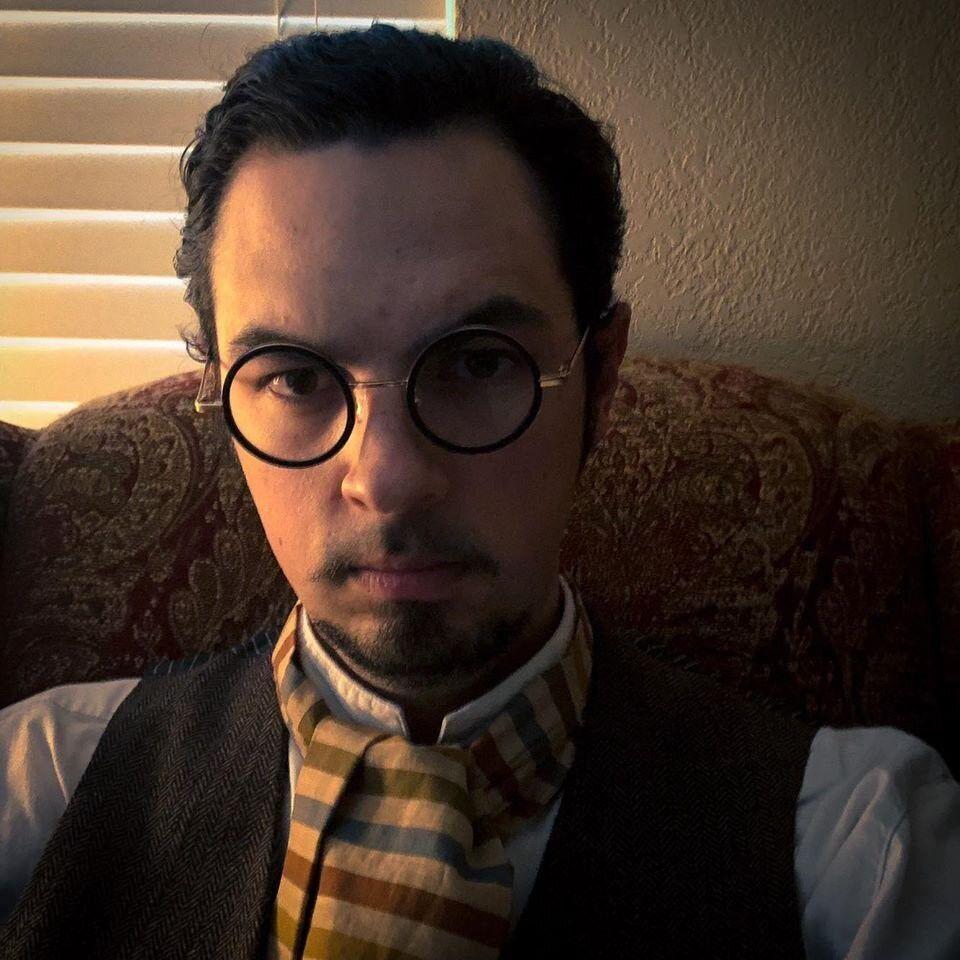 Stevens said he wishes he'd been able to talk to the high school students who turn into characters in the costumes. Aldrich said a bonus is seeing how students and children with autism and neuro-atypical conditions can blossom between the racks of costumes.
"That magical, transformative effect that moves outward to the students, I would have loved to get that on film," Stevens said. "Hearing Dan talk abut speaking with these students and how they see these outsiders, as adults, having fun for a living — it radiates outward. And then there are the kids who are gay, who feel like they can't say anything, and transgender kids. Dan is the dapper gentlemen that he is, and he can connect with the students and show them what's possible. I think that's something that shouldn't be missed."
"We've had busloads of kids come from Houston, an eight-hour bus ride," Aldrich said. "It's the highlight of their year. That's what they tell us."
The filmmakers were finishing the documentary when they realized Thin Line was coming up. Stevens said they missed the submission deadline, but officials agreed to view the documentary and then accepted it.
Aldrich said the project makes her double down on her commitment to her employees.
"We're very involved in their lives," she said. "I call them young kids even though they're in their 20s. To hear them talk about the shop, and to see them on film and how they feel about the store, it makes me choke up now. It's what I'm fighting for. It's very humbling to see the effect on these kids. To see that coming to fruition, it's just really special."