Denton festivals scrambled Thursday to meet anxiety over the rapidly spreading coronavirus, a tiny microbe that has shuttered the likes of the Houston Livestock Show and Rodeo and South By Southwest in Austin.
A Denton film festival canceled some events and shuffled others onto the internet, while the state storytelling festival pressed on with vats' worth of hand sanitizer.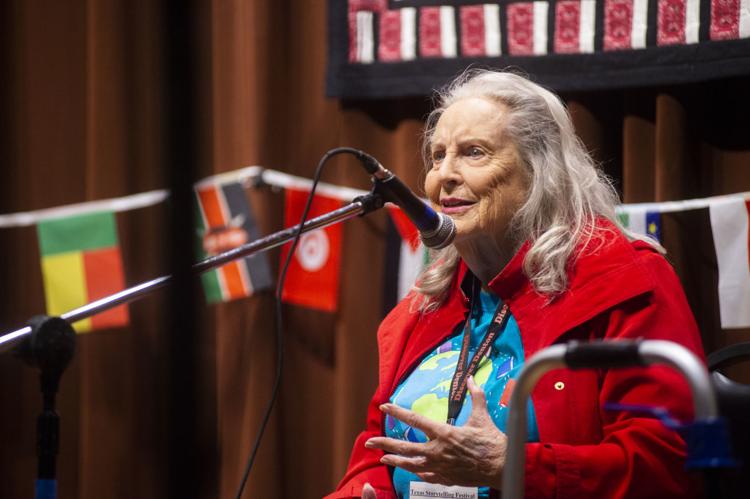 The Denton Arts & Jazz Festival will go on at this time, officials said Thursday.
Volunteers from Tejas Storytelling Association, who busily made paper flowers for the opening-night concert of the four-day Texas Storytelling Festival, said the show will go on — but with lots of public service announcements.
"We spent the money, so we can't go back now," said Tejas volunteer and featured storyteller Fred Peters. "We have people driving from across the state, and from Oklahoma and Arkansas to be here. We're not canceling. We can't."
Each patron who comes to the Denton Civic Center, Emily Fowler Central Library or the Denton Woman's Club Building for workshops, concerts or free programs will be offered a small bottle of hand sanitizer. On Thursday afternoon, hours before registration opened at the civic center, a 67.6-ounce pump bottle of sanitizer was nearly halfway gone.
Peters said the virus forced one programming change.
"We have a pair of tellers who will explain how to hug with elbow bumps or fist bumps, and they'll do it in poem," Peters said. "Other than that, people just need to be smart. Wash their hands."
Volunteers said the board of Tejas Storytelling Association held several emergency meetings in the past two weeks before opening the 35th annual Texas Storytelling Festival. They fielded emails and phone calls from ticket holders who wondered if the festival would happen at all. Peters said one attendee decided not to come because she's in treatment for leukemia.
Peggy Capps, a longtime volunteer, wasn't nervous.
"If you're coughing or sick, don't come. Take care of yourself and stay home," she said.
On Thursday afternoon, officials of Thin Line Fest, a five-day documentary film, music and photography festival slated for March 25-29 announced that all in-person film screenings and music shows were canceled as concerns about the new coronavirus, COVID-19, have grown and more infections are expected.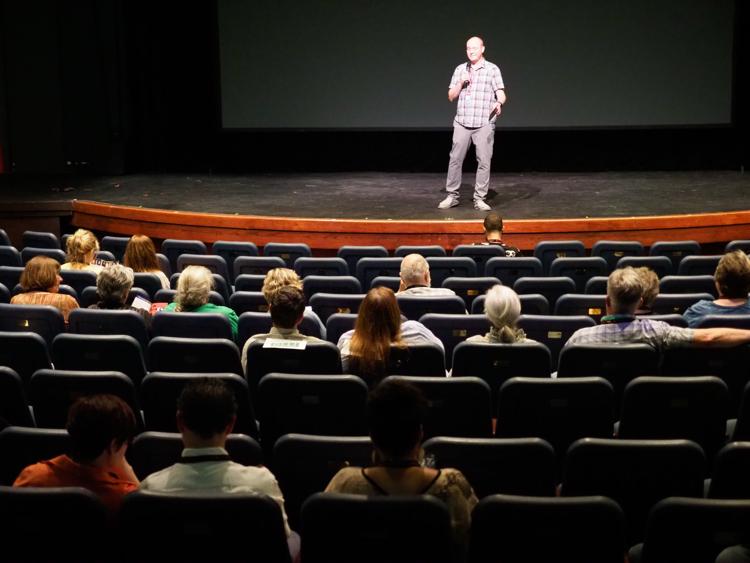 The festival will screen films on its website, www.thinline.us, and photography exhibits are still planned with dates extended so viewers can see them on a come-and-go basis.
Earlier this week, festival founder and director Joshua Butler said the small capacity of the festival venues — local bars for the music shows and screening theaters seating 200 people or fewer — kept the board of the festival from canceling. That changed during the lunch hour on Thursday.
"Despite all festival venues being small enough to not cause concern, our Board of Directors felt it was best to cancel in-person events to ensure the safety and well-being of all our patrons," Butler said in a statement posted on the festival's Facebook page.
The festival will stream films and Q&A sessions on its website, and viewers are invited to simply launch the website to watch the films and discussions at their scheduled times.
Photography exhibits will open as planned. The exhibit at UNT On The Square will open March 25 and then will move to the venue's upcoming relocation at 207 N. Elm St. A closing date has not yet been announced. The exhibition at the Patterson-Appleton Arts Center will open March 26 and move to the Golden Triangle Mall on March 30, where it will remain indefinitely.
Festival officials will livestream film awards on March 28, and will announce winning photographs for 2020. Thin Line Fest is also exploring an online exhibition of photography, with more details expected.
Kevin Lechler, a staffer with the Denton Festival Foundation, said the Denton Arts & Jazz Festival has no plans to cancel right now. The annual free festival happens on the last weekend of April each year and always includes "the festival happens rain or shine" in all of its marketing.
If public health officials determine that the jazz fest, which attracts more than 100,000 people a year to Quakertown Park, poses a danger related to attendees, festival officials would follow instructions, Lechler said.
"We are in constant contact with the city and the county concerning this virus," Lechler said. "Should we decide to cancel, or if it becomes necessary to cancel, we will announce it on our website and on our social media. But right now, we have no plans to cancel."
Keep tabs on the festival at www.dentonjazzfest.com.