Nothing keeps me quite as busy as a film festival, especially Fantastic Fest. Last week, the Austin-based film festival closed the curtain on another exciting year of film, events, and talent run-ins. (Director Edgar Wright and actress Noomi Rapace stopped by to chat with attendees.) But for this film lover, I covered virtually and - sadly - missed out on the chance to catch the in-person festivities and surprise screenings, like the Ethan Hawke horror film The Black Phone (releasing Feb. 4 of 2022) and a bike stunt show in celebration of Rad's 35th anniversary.
So, merry happenings are out there, and I got a few thoughts on some fresh (and incredibly weird) experiences that are now available for your eyes to see or will be soon. Read below, and follow Fantastic Fest on all the socials or on their website (fantastfest.com) to join the fun next year!
Lamb (★★★½) Now, I promised weird, and it doesn't get more left of center than Valdimar Jóhannsson's Lamb. There's no silencing this one. Someone (or someones, in this case) thought this up — a story about an Icelandic couple (Rapace and Hilmir Snær Guðnason) who run a sheep farm and adopt a lamb for a daughter. Although, this is no ordinary lamb. Watch the film's trailer below, and let it send your mind running into the darkest corners.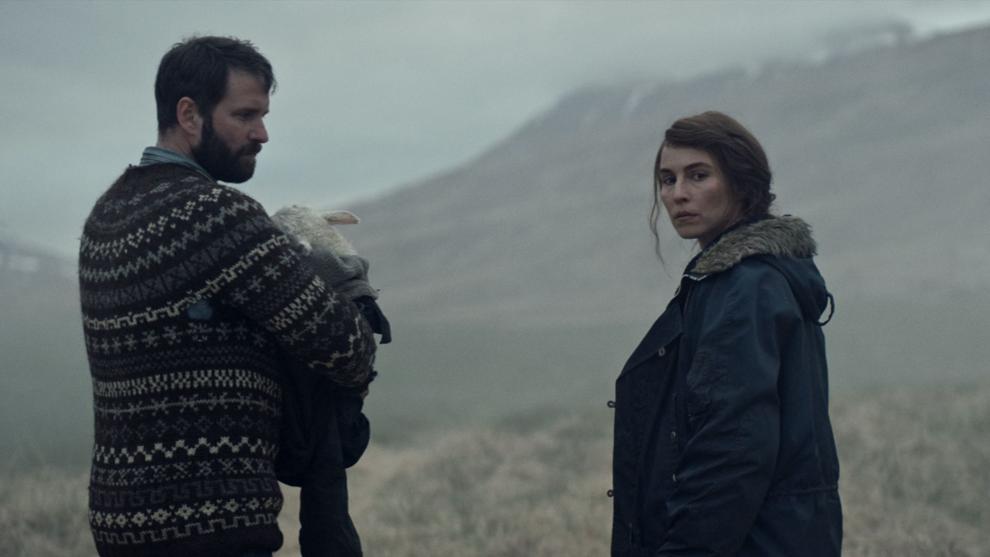 The use of the Beach Boys' "God Only Knows" in the trailer may steer you to believe that this film has a comedic undertone, but there's very little funny about Lamb. So, better get comfortable being uncomfortable because there are moments that happen that seem like God would only know about it. But its purpose isn't entirely meant to put your stomach in knots. Instead, a fascinating mental tug-of-war match is going on between lamb and human culture. It, more or less, is about the consequences of going against God. For that, you have to commend the film for its ambition, even if it comes with one scene that I had a hard time trying to shake. [Shivers] It's worth seeing it just for what your reaction will be in its final moments.
Rated R, 106 minutes. Opens Friday at Cinemark 14 in Denton.
Titane (★★★★) Let's keep the weird train chugging along with the film that was my most anticipated movie of 2021: Julia Ducournau's breathtaking eccentric but powerful Titane. The Raw filmmaker claimed the coveted Palme d'Or at this year's Cannes. Her sophomore feature follows a young woman (a should-be-nominated Agathe Rousselle) who develops a sexual fascination with cars after a horrific car accident experienced as a child.
I anticipated the French-language film to be a unique spin on David Cronenberg's Crash, about people who become turned on by near-death experiences, specifically within cars. That's a nutshell explanation for a movie with many layers, and Titane is no different in that regard. That aspect is certainly a part of Titane, but then the narrative morphs into something else, and then something else, until you realize you're not in Kansas anymore. There's an otherworldly/supernatural component to this film's DNA, but it is also an incredibly human work about electing your family and how new life can be birthed from unconditional love.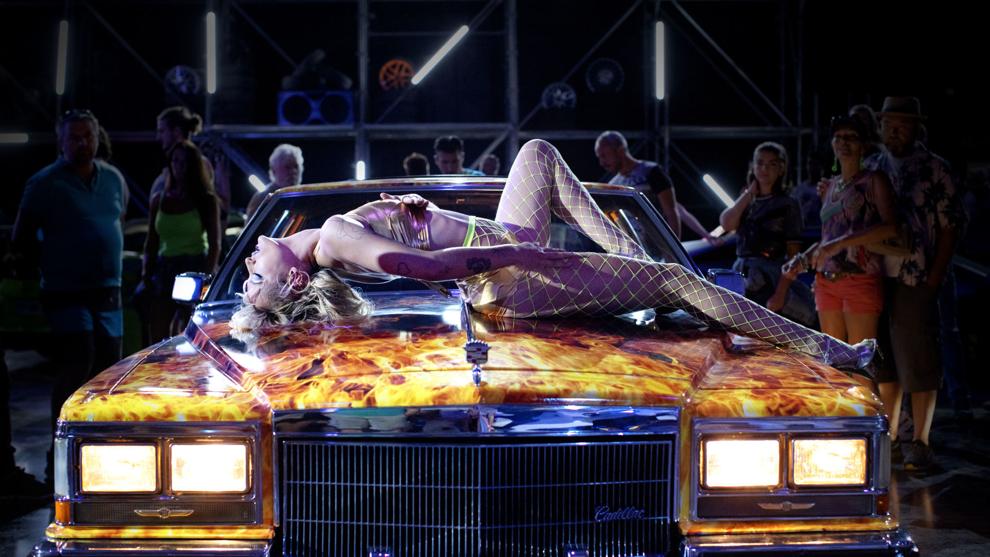 Critics have used the words "shocking" and "disturbing" to describe the film, words that Ducournau is not particularly fond of. Instead, she describes it as "not hard to watch but hard to feel," a very accurate account of her work here. You will see some look-if-you-dare images of someone breaking their nose, scratching their belly raw and driving a knitting needle into people's flesh. However, despite all its carnage, it leads to a rather sweet tale, much like Ducournau's previous film.
Titane isn't quite as organic and straightforward as Raw. It's so heavy on symbolism that you'll have to detach yourself from casual viewing. But I haven't stopped thinking about it. So, that's saying something. You might even see my rating of it go up by the end of the year.
Oh, and please see it for actor Vincent Lindon, who gives a remarkable performance as a father figure to our central character.
Rated R, 108 minutes. Now playing at AMC DINE-IN Grapevine Mills 30, Angelika Film Center in Plano and Cinemark West Plano.
The Execution (★★★½) If you're looking for a work that's more of this Earth and is a little away from the metaphorical imagery, Lado Kvataniya's Russian-language thriller The Execution will knock you out with its sprawling crime story.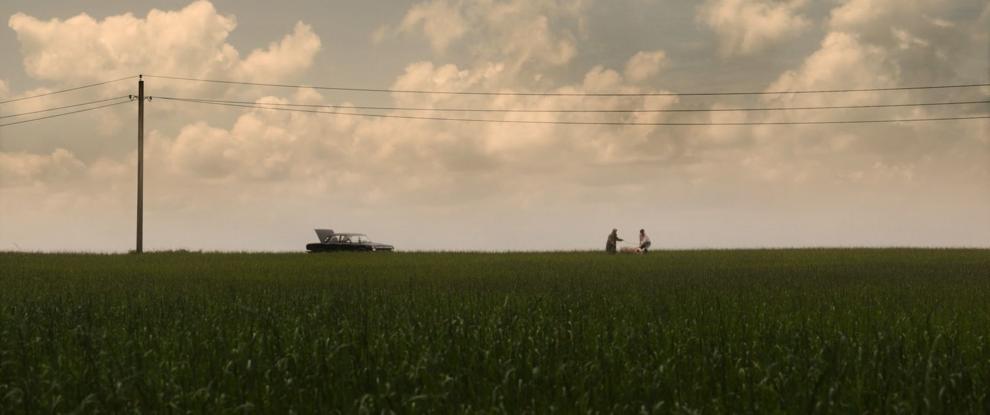 Starring Niko Tavadze, Daniil Spivakovsky and Yulia Snigir, The Execution is a complex, slow-building murder mystery. Inspired by an infamous Soviet-era serial killer, this terrorizer stuffs his victims' mouths with dirt before assaulting and stabbing them to death. Through thoughtful characterization and alternating timelines, Kvataniya's film keeps you leaning in. We get inside the head of the cold and twisted while also seeing the desperate lengths the characters will go to put themselves and a community at ease.
The Execution is admirably unencumbered by action. It allows its characters and non-linear structure to hold your interest, and it pays off. While it may take some pedaling to keep up with, its gut-wrenching anxiety, chilling tone and nuanced approach make it an immersive journey from start to finish.
Not rated, 130 minutes. A release date is to be announced.