I've been obsessed with true crime stories ever since middle school. I can remember penning creative writing papers about John Wayne Gacy and Jeffrey Dahmer. It's astonishing what you can learn about yourself and what you fail to recognize in the world around you.
This conceit is at the forefront in Joe Berlinger's powerful narrative feature about notorious serial killer Ted Bundy — titled Extremely Wicked, Shocking Evil and Vile — which is now available to stream on Netflix.
Berlinger's film doesn't focus on the violence of Bundy's crimes, nor does it operate like a procedural drama; instead, we experience the power Bundy (portrayed with killer excellence by Zac Efron) had on the people who were closest to him as well as the legal system and American media.
"[Bundy] was able to con everyone around him. To me, it was a way of turning the serial killer genre on its head," Berlinger said by phone. "We've all seen true crime movies where it's an endless catalog of killing or a procedural that tracks down the serial killer. I wanted to get into what it is like to be deceived."
Extremely Wicked is one of the most fascinating experiences I've had watching a movie. Before seeing it, I was completely aware of Bundy's crimes, especially after watching the Netflix docuseries Conversations with a Killer: The Ted Bundy Tapes, which Berlinger had a hand in making. But yet, I found myself so emotionally invested with the story at hand that it shocked me to relearn everything about Bundy.
Berlinger said the reason he decided to make a narrative film about Bundy was that he wanted to put the audiences through the same experience as many of the people who were seduced by his charm and intellect.
"The overarching thing for me was not to show violence and hold it until the very end, so 18 different portrayals of killing don't numb the audience. When we emotionally realize what we intellectually already know, it has an impact on you. It's a strange experience to almost be rooting [for Bundy and the relationship he had with his longtime girlfriend and former fiancée, Elizabeth 'Liz' Kloepfer (Lily Collins)]. I'm hoping you've almost suspended your knowledge that he was a terrible serial killer. I want people to question whether or not he was guilty while watching the film because that was the real-life effect that Bundy had," Berlinger shared.
In the film, there's a scene where Bundy jumps out of a second-story window while researching in a law library in Colorado. Bundy was allowed to assist in his defense, and his presence and his commitment to proving his innocence caused many people to trust him, including the people whose responsibility it was to make sure he didn't escape. It's a sequence that makes you disgusted to admit that you hope he gets away to reunite with Liz.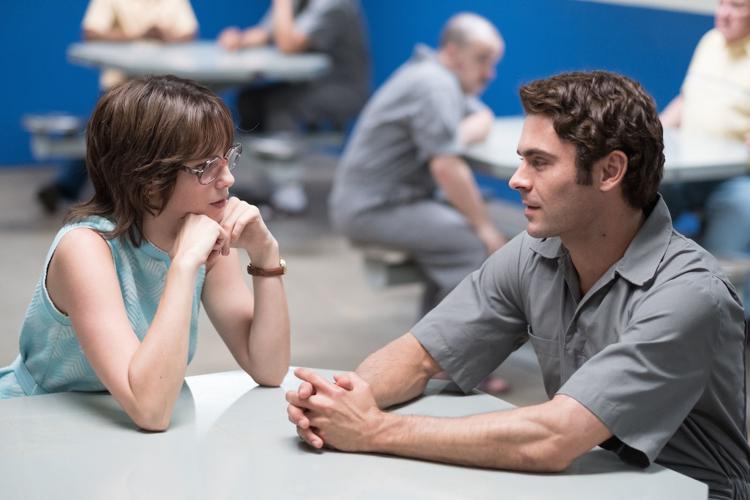 "[Bundy] had that power until [his 1989 execution]. When the judge [played by John Malkovich in the film] tells him he's going to put Bundy to death because his acts were 'extremely wicked, shockingly evil and vile,' the judge also says he has no animosity towards him and that he would have made a great lawyer," Berlinger said. "He seduced the judge even when he was being sentenced to death!"
Berlinger also recalled another shocking fact about Bundy when he was first apprehended. He said Bundy started by picking off women who were alone walking around college campuses, but then he employed a technique that involved asking women for help to load his sailboat. Many of those women, fortunately, didn't offer their assistance and they shared their encounters with the police.
Come next morning, a composite sketch of Bundy was produced and printed in a Seattle newspaper. Bundy's friends caught sight of the clipping, and their reaction was to tease him about it. None of them thought it really could be him, despite the sketch, the suspect name being Ted (because Bundy used his real name when talking to these women) and mention of his Volkswagen Beetle.
"In my experience of doing films about true crime, it's the people who we least expect (and most often trust) who do the worst in life — whether it's a priest who commits pedophilia and holds mass the next day, or somebody like Bundy, who had people under his spell."
Extremely Wicked, Shockingly Evil and Vile is a scary film. It may not have those signature images of horror we're used to from the genre, but because of Berlinger's chase to craft a unique experience, his film truly terrifies and cements itself into your memory.