Full disclosure: Despite his Texas ties and Denton sentencing, I did not know much about Henry Lee Lucas before Netflix's five-part docuseries The Confession Killer. Lucas was known as America's most prolific serial killer, admitting to hundreds of murders and bringing closure to unsolved murder cases for law enforcement and many grieving families.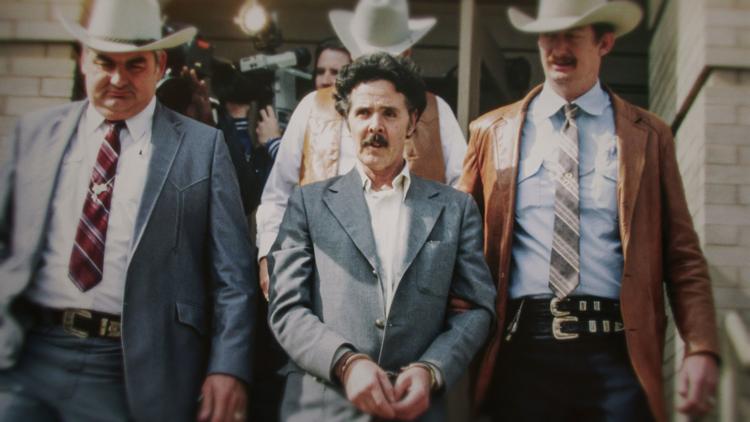 All I knew of Lucas' story was the brutal 1986 movie about him, Henry: Portrait of a Serial Killer, in which actor Michael Rooker portrays Lucas as a heartless murderer who sexually assaulted and dismembered women with his pal Otis (the late Tom Towles).
Since that film's release, more has come to light to challenge what that film depicts.
Throughout The Confession Killer, which is available for streaming starting on Friday, you learn — in fascinating detail — how many crimes Lucas was linked to despite the lack of any direct evidence. He stunned authorities with his ability to sketch victims and cite deadly specific information. But once the series has got you, you'll learn how journalists and attorneys found impossibilities in Lucas' timeline. DNA testing started to contradict the original claims.
If you soak up true crime stories and are compelled enough to know the full story, The Confession Killer will be one of the most groundbreaking quests for the truth that you can ever watch. It will reel you in, disturb you, frustrate you, leave your mouth agape and ultimately crush you. As someone who has spent countless hours watching true crime tales, I've found this to be more than a step-by-step account. Larger truths are awaiting your discovery. It's a ride.
I recently spoke with the series' directors, Oscar nominee Robert Kenner (Food, Inc.) and Taki Oldham, to discuss the overwhelming facts and how the story could persuade more people to unlock more secrets and discoveries.
Preston Barta: After I finished the series, my wife leaned over to me and said, "You better be careful what you write because the government might come after you." Did you feel any fear in telling this story, and do you hope more people will make more significant leaps to uncover the truth, whether it involves this case or not?
Robert Kenner: Making this series, we spent a lot of time with the victims' family members who are desperate to find out the answers about who killed their loved ones. And we're hoping that now, with DNA tools that did not exist back in the '80s, that people will be able to get answers if law enforcement and different locations are willing to take another look.
Taki Oldham: Inevitably, one tries to tell the complete story, but everyone is not going to be happy with everything. I think we have told a balanced story, so we're not particularly concerned.
Kenner: We've been in contact with people on all different sides. We tried to make as fair a film as possible. We wanted to work with everybody to hear their points of view. Everyone made mistakes — some corrected them more than others. It's not easy for law enforcement to go back and review these cases. To open up a closed case 30 years later doesn't look good, but it's also their responsibility to try. They are totally overworked, and we're sympathetic to that fact.
But to answer your wife's question: Are you scared, or are we scared? I think as journalists, it's our responsibility to deal with issues as fairly as possible and give as much perspective as possible. But it's also our responsibility to air those issues.
What I've attempted to do throughout my career is to examine issues and speak to people from all sides. That's not to say that everyone will like you after it's done, but you have to try your hardest. That's your job and our jobs. Well, I felt that former Dallas Morning News journalist and author Hugh Aynesworth, who is featured in the series, displayed that.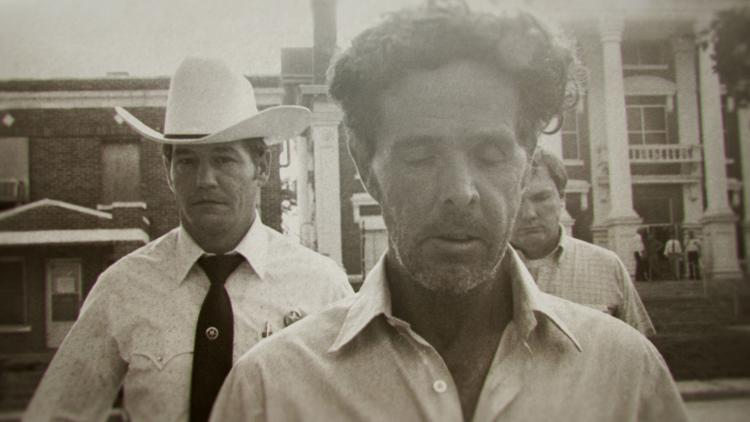 Kenner: [Aynesworth] was a journalist working at that time. I think he was an even-handed fellow, frankly. He wrote about Ted Bundy being the worst serial killer and positively talked about law enforcement, and that allowed him to get inside [Williamson County Sheriff Jim Boutwell's] jail to write about Henry. But when he came in, he saw things that didn't make sense, and he presented them. They were not well received.
Ultimately, this is a story about more than just Henry, it's about human nature. It's about how people want to believe the things they already think. Sheriff Boutwell thought he was the serial killer who was out loose on I-35, killing people from Dallas to Austin. He was ready to overlook things, history and DNA.
But on the other side, [former McLennan County District Attorney Vic Feazell] and Aynesworth wanted to believe things like Henry only killed his mother, but they were able to overlook things as well. People saw Henry and believed what they wanted to believe, and that's what made the series interesting for us because that is something that we all do.
How did you decide who was best to share the information and how to construct each episode? It flows more like a narrative film than a documentary.
Kenner: It wasn't easy. You don't know exactly. On the one hand, we had a much better idea of where we were going during the period of Henry's lifetime than after. That said, we still didn't know the shape of the episodes — until you get to the editing room and do them, redo them and redo them. You do want cliffhangers. The form of television is very exciting. I've done lots of features. But I have to say, I am in love with this form. It's hard to put down and stop watching.
When I was watching it, I was astonished at how all over the place my emotions were. I was really fired about it. I would stand up from my couch and throw my hands up in the air and walk in circles. Was it like that for you when you were learning the information firsthand?
Kenner: Yes. Some things were upsetting. You present them with hindsight, and they still seem not to be answered. That's the most upsetting. We now have a lot of information that has been revealed. The results of the DNA haven't seemed to have spread far. I would hope that people can look back and learn from things.
By the way, we were thinking this was going to be a six-episode show. We had a lot of, or I thought, important scenes that didn't make the series. I tend to think these series go one or two episodes too long, so we wouldn't rather be on the shorter side.
Really? What would have been in that cut episode?
Kenner: We filmed a very interesting scene in Wise County with Sheriff Lane Akin, who was the sheriff where serial killer Samuel Little came. He and former Texas Ranger Phil Ryan (who is at the beginning of the series) are talking about Samuel Little and the incredible parallels to Henry.
At the same time, Sheriff Akin and the Rangers have more tools in their belt to work with than the Rangers did [at the time of Henry]. But as Phil Ryan said, "If you learn anything, don't mess it up like we did." But unfortunately, there wasn't space for it. Phil passed on his experience in the hope that similar mistakes would not be made today.
Hypothetically, if Sheriff Boutwell and Henry were still alive, what would you ask them to bring more perspective to this story?
Kenner: I have two thoughts. One is, with Henry, you don't know what you're going to get. He was a confabulator. Whoever he talked to, he wanted to please. We weren't going to get the truth out of Henry. I don't think he would today if he were here. One of my favorite lines in the series is when Henry says, "Who's to blame for all this? Maybe it's the sheriff who wanted it so badly or the Rangers, or maybe it was me." It was interesting for him to have those introspective thoughts. If we asked him something, he would come up with something that he thought would make us most happy.
As far as Sheriff Boutwell — there are a number of people both in the Lucas drama and others beyond Lucas. Boutwell had five cases involving Lucas, and every one of them Lucas did not commit. That's a bad record. I would have loved to have him answer how that happened. Information was not made available on those cases. Boutwell was a very respected figure in Georgetown and throughout Texas. There were sheriffs at that time who wielded a lot of power, and they weren't questioning and [were instead] going by their gut. We don't think of this as a conspiracy, but I do think, at a certain point, people made mistakes. I wonder how he would view those mistakes today.
Oldham: I would just expand on what [Kenner] said. Former Texas Ranger Bob Prince in the film says, "Sheriff Boutwell is not here to defend himself." It would have been great to have given him a chance to tell his side of the story. That said, I feel that we have a wealth of archival footage that brings a lot of these characters to life. We really fear from all sides.