Lately we have seen a resurgence of monsters in entertainment. Werewolves, vampires and zombies have all experienced their spotlight moments by capturing the public's attention and running through television series and spinoffs until the next big thing consumes us. Monster stories have been around for centuries because they often serve as manifestations of societal fears and anxieties.
This week's home entertainment releases aren't just kaijus turning cities into sandboxes but also the monsters within ourselves.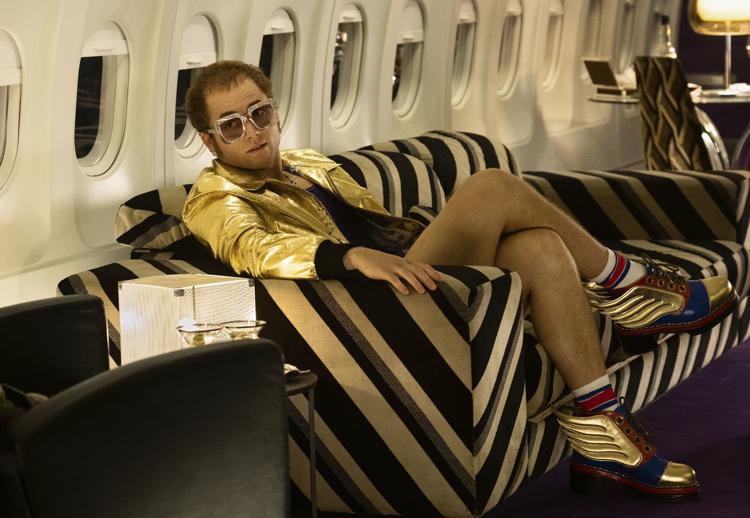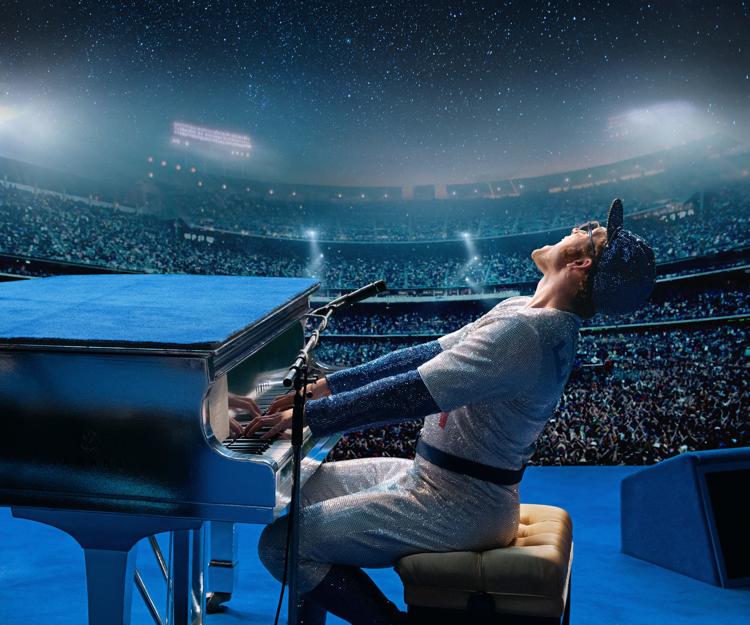 Hitting the ultra high definition format this week is the Elton John musical biopic Rocketman. This is a story that has all the common narrative threads of a standard biopic centered on a musician — a sleazy band manager, unsupportive parents, sex, drugs and rock 'n' roll — but it's pushed through the lens of filmmaker Dexter Fletcher (Eddie the Eagle).
Not only are we delving into Elton John's battles against his personal demons, but Fletcher aims to shake things up by crossing over into the fantasy genre. Rocketman is a movie about music that also happens to be a full-on musical. There's singing and dancing, of course, but not just on stage. It will sometimes occur during a scene of drama to put more meaning behind the lyrics.
When I reviewed the film during its theatrical run, I detailed how incredibly committed and transformative Taron Egerton is with his portrayal of the Pinball Wizard. But I also said that its scattered narrative sends its eight ball in the corner pocket too soon. It's about the most ambitious biopic out there, venturing into some truly uncharted territories in the cinematic landscape. You have to applaud its daring. However, there's so much ground to cover in Elton John's life, and Rocketman can't give its fair share to all areas.
4K picture presentation: Elton John's story is loaded with all kinds of colors, and they all pop in this pixel boost. The opening scene, especially, when Elton storms through a doorway wearing a bedazzled Lucifer costume as a beaming light shines through — a metaphorical image to showcase the good and bad that is about to unfold in his story. From there, the colors only get more lively. In 4K, occasionally some of the subjects look too soft and you can spot a few poorly rendered warped effects (when the camera moves around too fast, and the editor tries to smooth out the movement); however, Rocketman still manages to shine from a visual perspective.
Extras: The 4K Ultra HD release from Paramount Home Media Distributions includes a sparkly slipcover and a special booklet that features a message from Elton John ("Think You Know Me? Think Again") to fans of this film. Among the 75 minutes of special features on the Blu-ray disc, the deleted scenes and a featurette on the creativity on display in the film pumped up the volume on this release.
The 10 deleted scenes show more touching scenes of Elton John taking news from people and having genuine interactions, the chief one involving more development for Elton and Bernie's relationship. The noted featurette ("It's Going to Be a Wild Ride: Creative Vision") ropes in all the filmmakers and cast members to speak on how important it was for them to tell a fantasy story that's based on fact.
Other extras contain extended musical sequences, a sing-along with select songs, and a handful of featurettes that detail Egerton's transformation, production design and costuming, and studio sessions with Elton John and Egerton.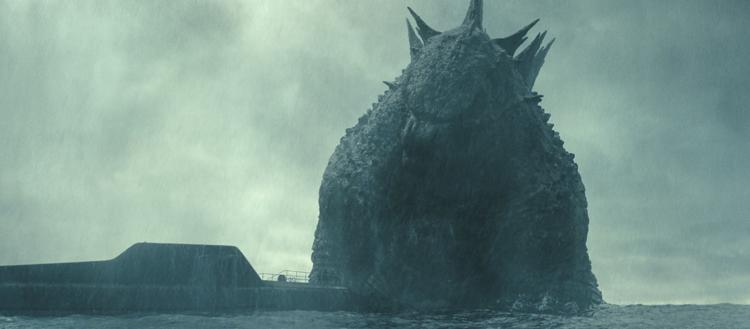 Godzilla: King of the Monsters (★★★) I missed Godzilla: King of the Monsters during its theatrical run. Truth be told, I didn't have much interest after the 2014 reboot didn't do much for me. I had heard from other critics that this sequel was hardly anything to roar about either. But I have to say — maybe because I had such low expectations before popping in the 4K release — King of the Monsters is actually a solid time of monster fights.
The back cover of this release will make the movie sound smarter than it really is, and the characters try to add more fuel to that fire as well by dumping loads of narration every chance they get. But all you need to know is there's a divide between the humans about how to deal with this whole monster situation. It's not just Godzilla making new Grand Canyons around the globe; there's a three-headed dragon, a giant moth, a volcanic Pteranodon-like kaiju, a Behemoth and a few others. About eight of them make an appearance, and it's a brawl to see who's the alpha.
The monster action is what matters here. I couldn't care less about any of the humans. If they wanted to make the humans more interesting, they could have pulled a page out of Jaws. But any time Godzilla is ripping creatures' heads off or blasting them with his blue fire, it's worthy of a big bowl of popcorn. It's fun. I definitely got chills when they played the original 1954 Godzilla theme song.
4K picture presentation: A lot of this movie is pretty dark because whenever a giant monster is around, it messes up the weather pattern. It has to be raining or nighttime. Fortunately, 4K turns all the brightness and contrast knobs to the right spots because you can see all that's happening. This, in turn, makes the sprinkles of color stand out. Godzilla's blue and red sparks look spectacular. Sometimes the color can get real hazy, principally when the monsters clash, but you still have a good sense of the geography and what's going on.
Rated PG-13, 132 minutes.
Extras: The 4K Ultra HD release from Warner Bros. Home Entertainment includes an audio commentary with the filmmakers and actor O'Shea Jackson Jr., a slew of featurettes on the visual effects and creating the monster universe, and deleted scenes.
A Dog's Journey (★★★) I have the same reaction whenever a dog movie comes out: "Oh, no thank you." They always look so schmaltzy and filtered through the Lifetime Channel stream. However, the movies that have author and co-screenwriter W. Bruce Cameron behind them (A Dog's Way Home, A Dog's Purpose) tend to have more depth. While they're not short on the cheddar supply, they also have many tender moments that make for important family viewing. And A Dog's Journey is no different.
In the film, we pick up right where A Dog's Purpose left off. That 2017 film revolves around the spirit of dog bouncing from one breed of canine to the next but ultimately find his way back to one family. A Dog's Journey is more of the same, but it has (ironically) more purpose.
The dog Bailey (voiced once again by Josh Gad) is told by Dennis Quaid's character to make sure his granddaughter, CJ (Abby Ryder Fortson as a child, and Kathryn Prescott as a teenager), is always safe. CJ's widowed mother (Betty Gilpin of GLOW) doesn't give her daughter the attention she deserves, often putting her own interests and wants in front of her daughter's. This is where Bailey comes in: to fill that hole in CJ's life.
Similar to A Dog's Way Home, A Dog's Journey touches on a few social issues along the way. It's not solely about one dog's dedication to CJ, but it also involves how dogs can be there to give us love no matter what situation we are in and what we are facing. Some characters face cancer, neglect and physical harm. Some of these issues sound a bit dangerous for children, but the film handles them in a delicate manner without skimping out on reality. A Dog's Journey is super sweet and should be the one movie you pick up for your family this week.
Extras: The now-available Blu-ray from Universal Pictures Home Entertainment includes deleted and extended scenes, a gag reel, a few heartfelt featurettes about the making of the film and a feature commentary with director Gail Mancuso.
Roxanne (★★★½) Mill Creek Entertainment's retro-looking release of the 1987 Steve Martin-starring romantic comedy is a hoot. It's a simple story of an underdog falling for a woman (Daryl Hannah) who has it all.
Based on the classic Cyrano de Bergerac, it's chock-full of situational and verbal humor. The opening scene of a long-nosed Steve Martin fencing off with Kevin Nealon and Co. is a knee-slapper, as is its later scene of Martin out-insulting his character's sniffer with a bar patron. There are more endearing Steve Martin movies out there (Parenthood and Father of the Bride), but Roxanne will put a smile on your face.
Rated PG (more like PG-13), 107 minutes.
White Line Fever (★★★½) This Mill Creek Entertainment release is for audiences craving something grittier and raw. It's a 1975 thriller about truck drivers who don't get along raising hell. It pairs well with my recommendation from last week, 1985's The New Kids (also a Mill Creek release). Both titles appear to be relatively simple, but there's more meat on the bone.
The state of affairs that the central character (Jan-Michael Vincent of Airwolf series) faces are cringe-inducing. I don't want to imagine what it would be like to framed for murder while having a family. The way this film deals with corruption is shocking.
Rated PG (also more like PG-13), 90 minutes.
Also available this week on Blu-ray and DVD: Apocalypse Now: The Final Cut (1979) on 4K, The Flavor of Green Tea Over Rice (1952, a Criterion Collection release), The Koker Trilogy (1987-94, a Criterion Collection release), The Secret Life of Pets 2, Stand by Me (1986) on 4K and V: The Original Mini-Series (1983).