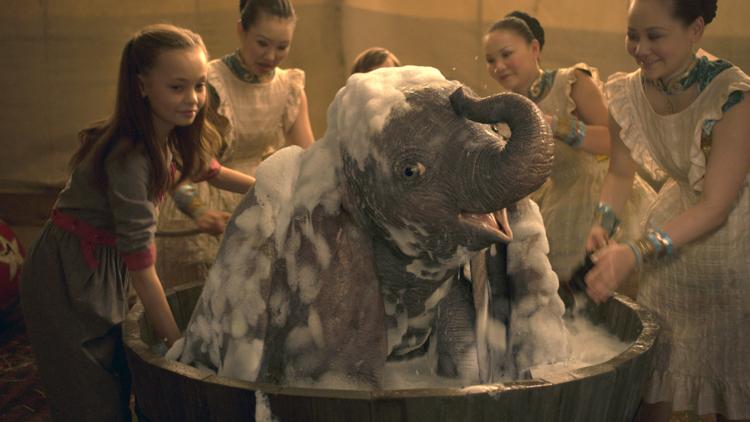 No disrespect to the digital artists working in Hollywood today, but sometimes it feels like computer-generated effects haven't improved much over the past decade. Any sensible human can detect the difference between flesh and the work of a computer while watching a movie. Whether it's how light touches the skin or how textures look like they were lifted from PlayStation units, good visual effects are too few and far between.
Every once in a while, however, you'll encounter filmmakers who make it their mission to achieve the impossible — Tom Cruise-style. Instead of hopping over buildings and dangling from helicopters at the expense of breaking your bones and dying, you have a VFX team that makes those virtual leaps. It's their job to paint CGI creations that look as real as the newspaper you're holding in your hands now. Good visuals should feel tangible and have the capacity to fool the human eye. Once you feel the movie begin to slip away from you, that's when you know you're in trouble.
Three-time Oscar-nominated visual effects supervisor Richard Stammers (The Martian, Prometheus and X-Men: Days of Future Past) takes his job very seriously. The London-based filmmaker was hired to take the famously adorable flying elephant Dumbo from the 1941 animated classic and drop him into the live-action world of imaginative director Tim Burton.
Working with a team comprising of 1,200 VFX artists and production crew members, Stammers achieved the impossible.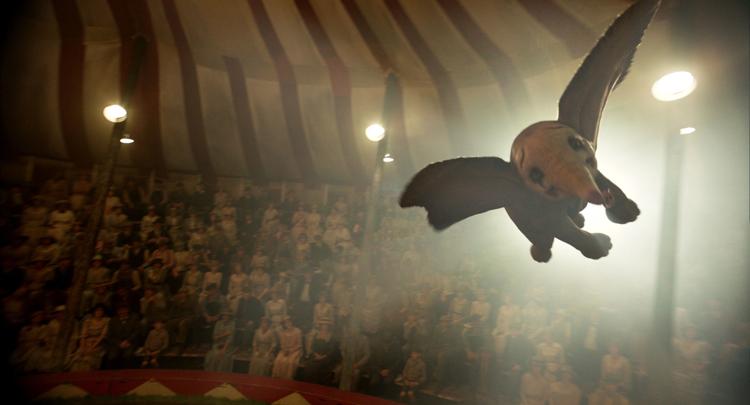 "It's really important to be involved all the way through if you want something to be lifelike" Stammers said by telephone from London. "For Dumbo, we had lots of production meetings to make sure everything was carefully thought through. I was on set every day and was working very closely with [Burton and Ben Davis, the film's director of photography]. We all needed to be on the same page in what we were achieving."
What they were chasing was selling the concept of a circus elephant with big blue eyes and oversized ears. For Burton's reimagining, the look of Dumbo needed to bridge the worlds between the original animated film and our own. Burton didn't want to abandon the wonder that permeates the hand-drawn cartoon, but he also wanted the audience to feel as though their eyes are falling on pachyderms as alive as those in the Giants of Savanna at the Dallas Zoo.
"[Burton] had an idea of what the proportions and the shape needed to be for Dumbo. Getting into the nuances of that and trying to find that balance between what the animated movie provided and what we could do to create a photorealistic elephant was a daunting task," Stammers admitted. "The cartoon Dumbo had an enlarged head, blue eyes and proportions where you could be more forgiving because it was a 2-D drawing. But [Burton] wanted Dumbo to feel as real as possible."
Stammers did extensive research to make Burton's vision a reality, which included studying hours of elephant footage and watching scenes from the original Dumbo countless times. It was critical that Dumbo's body appeared as close to a real elephant as possible, so audiences could better immerse themselves in the story. But Stammers and the other filmmakers also were going to lean into Dumbo's rounder shaped, shorter legs and draping ears.
"Trying to find that sweet spot where we weren't making Dumbo a caricature of a real elephant was arduous. It's interesting as you develop Dumbo into a character how much the minute details matter. How elephants sit down on their back legs and their front legs go out, and how they can say so much with their eyes — it's all astonishing," Stammers said.
With Dumbo being a non-speaking character, there's so much that you need to achieve with his emotions and movements. It all comes through in his eyes and how much (and little) he moves around in the space he is given.
"It had to be real subtle tricks with the eyes. You have to put yourself in Dumbo's shoes to fully understand what he is experiencing. That was a big discussion with the animation team to find the right emotion for every frame," Stammers said. "[Burton] guided us to get there, often with simple feedback. Our biggest takeaway was when he noted that we were trying to do too much with the character. As a storyteller, what he found was much more successful."
Burton watched their daily works and would tell Stammers and his team such things as, "Let's not move his head so much and keep it more fixed on the characters." By doing less, Stammers realized you can read more of the emotions through the character's eyes. How the animators positioned Dumbo became essential as the titular elephant carries the emotional weight of the film.
"Dumbo's eyes really became the window to his soul," Stammers revealed.In addition to creating Dumbo, Stammers also led his VFX team to create city landscapes that matched the 1920s as well as the night and sunny skies that complemented the lighting done by Davis during the production. Maintaining consistency in the film's lighting carried as far as making sure it matched the reflection in Dumbo's eyes during a close-up shot.
If you watch the making-of featurette, "The Elephant in the Room," on the Blu-ray release of Dumbo, you will see how the filmmakers used lighting references, "stuffies" (green stuffed animals that could be removed later) and actor-and-creature performer Edd Osmond's talents to make sure characters lined up and focus pullers knew where characters were going to be set. Osmond is shown rolling down wooden ramps and walking on all fours while wearing a green suit as Dumbo.
"[Osmond] was such an important part of what I needed to be given to [Burton]: a direct performance to know where Dumbo was going to be. It was a successful route to take because we always had something that we could put in the frame," Stammers said.
Despite Stammers' modesty, his teams' contribution to Dumbo was of the utmost importance in terms of creating a successful character. Stammers recalled the feeling of watching the film for the first time and getting emotionally sucked into the effort that everyone put into making Burton's film.
"Knowing that we were able to achieve that level of emotion is gut-wrenching itself. You sort of feel those feelings of emotion when you're shooting the film, but until you've seen it edited together with visuals and music, you don't see the big picture," Stammers said before concluding our conversation with why he loves what he does.
"There are so many departments working together. [My team and I] bring what we do from a visual perspective, but it's working together that truly makes the magic."
Dumbo is now available on a Blu-ray combo release that includes the 1080p Blu-ray disc, DVD and Digital HD. Special Features contain a handful of featurettes, deleted scenes and a music video of Arcade Fire performing "Baby Mine."