Taylor Lymbery just wants his son to be able to dive into his bucket of toys and pick heroes who look like himself and his friends.
But the Denton resident and teacher says it takes careful shopping to find toy heroes who are Black in some of the most popular series. On the shelves of major retailers, shoppers might rarely see heroes of color from some of those enduring franchises. Lymbery and his son are white — but he said he worries that when his son and his Black and Hispanic playmates get together, almost all of the plastic hero toys are white. Heroes of color aren't nearly as plentiful at his family's home or on store shelves.
That's why Lymbery, a longtime vintage toy enthusiast, decided to take it up with a juggernaut in the toy industry: Mattel. Why Mattel? Lymbery is a huge fan of a certain blond superhero from Masters of the Universe: He-Man.
"Back in 2002, Mattel did a relaunch of Masters of the Universe. That's when I got really into the collectors' items. Anything I could get my hands on, I got it," he said.
Lymbery has been considering the lack of representation for years, but recent Black Lives Matter protests got him thinking more about Black characters in his beloved franchise.
Lymbery's He-Man obsession started in 1983, when an uncle and cousins got his family "a barrage of gifts." The windfall included figures from Star Wars: Return of the Jedi as well as Zodac, a villain from Masters of the Universe.
"He was really buff. I called him Ladybug-Head Man because of the way he looked," Lymbery said. "I didn't watch the cartoons [He-Man and the Masters of the Universe] until high school."
Before high school, Lymbery used his toys and action figures to take all kinds of journeys and solve all sorts of problems.
"I would act those things out," he said. "I played He-Man. He would fight G.I. Joe. Or they'd get together, and jump through dimensional barriers to stop trains loaded with explosives. That's what started my love of He-Man. We got these things here and there. My mom would pick one up, my grandma would give me another."
He-Man, who first appeared on shelves in 1981, began to tell the story with mini-comics packaged with the 5 1/2-inch toys. Throughout the cartoons, He-Man keeps a villain named Skeletor from conquering his planet — Eternia — and learning the secrets of Castle Grayskull with a power sword that gives He-Man superhero power.
After the 2002 relaunch, Lymbery noticed the lack of racial diversity among Masters of the Universe. There was some: Zodac became a Black character, joining the sole Black figure in the line — Clamp Champ, who entered Eternia in 1986, was the first Black character in the franchise. There was also Jitsu, an Asian character, and Slamurai, a warrior released as an exclusive collectors' item in 2019.
"Slamurai was supposed to be an Asian character," Lymbery said. "But he was covered head-to-toe in a white ninja suit," Lymbery said. "But how are kids supposed to identify with them if they can't even see their face?"
Lymbery crunched the numbers on the racial diversity of the relaunch, which Mattel touted as an inclusive line. Of 149 characters, only five were characters of color.
"That's what Mattel thinks of as diverse? I think they can do better," he said.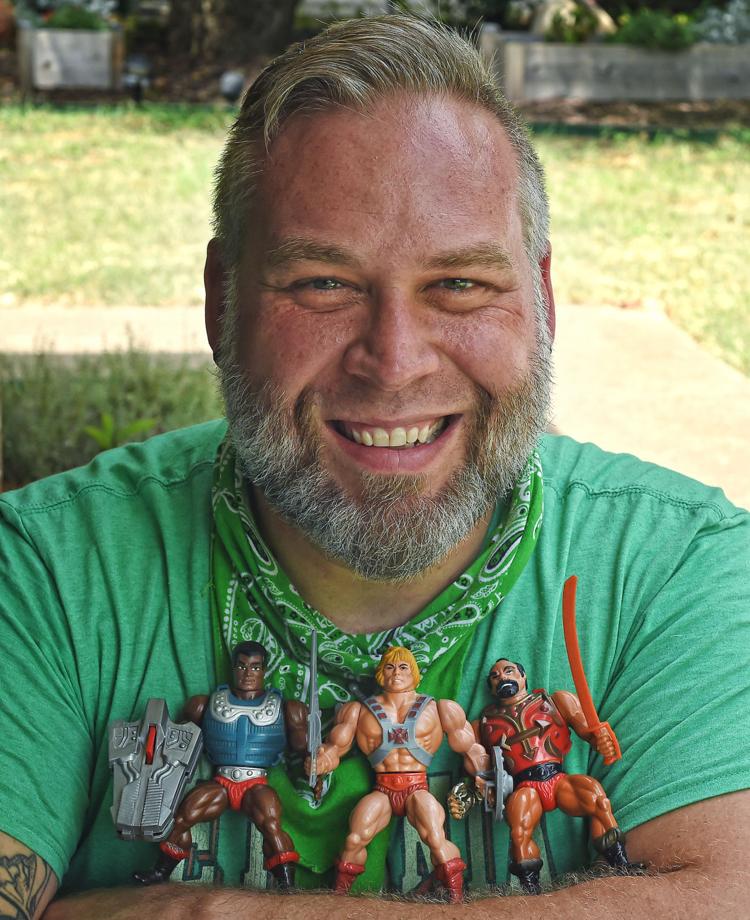 In the 1980s, another consumer thought Mattel had failed young Black fans of the franchise: Yla Eason. Her son loved He-Man, but never saw a hero with his complexion or hair. She went on to develop Sun-Man, a Black hero who righted wrongs with intelligence instead of violence. She eventually founded Olmec Toys, a company that created toys bearing Black, Hispanic and Asian features.
Lymbery took his thoughts to online chat boards devoted to Masters of the Universe.
"At first, I would say there were like 65% of the people saying, 'Why do we need to do this?'" Lymbery said. "And people — and companies — also say that Black toys don't sell. This is some of the problem we are facing when it comes to the representation issue. Clamp Champ is one of the most famous figures in the Masters of the Universe line and one of the reasons he's so hard to find is because he sold out fast and collectors don't want to give him up."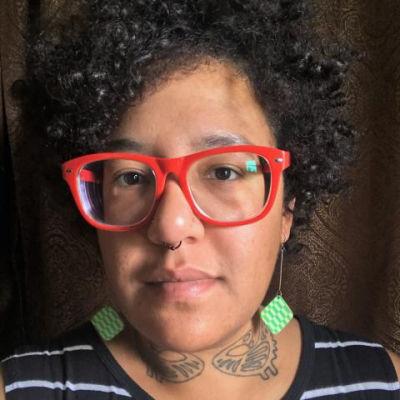 Joanna Davis-McElligatt, a professor of Black literary studies at University of North Texas, said representation for Black, indigenous and people of color in popular culture is important.
"I have a son who's 9, and I think it's important for him to be able to see himself as a hero," said Davis-McElligatt, who is Black. "But beyond than that, I think it's important for him to see his parents, for him to see the world around him."
Davis-McElligatt specializes in race and comic books. The comic book world has been integrating its story lines racially for years. It's taken toys, movies and television shows longer to catch up.
"I had a massive He-Man collection when I was young," she said. "Those heroes were mostly white. When I think about it, all of the toy collections I had were white — He-Man, Jem from the [Jem and the Holograms] series, Strawberry Shortcake. And I have wondered, what could I have gotten from those toys if they weren't all white that white children can get from their toys? Like confidence, seeing themselves as strong and capable.
"There are so many things I might have gotten if I had more toys of color. And I think it's good for white children to play and have the chance to be part of a world where they aren't the center of it. To see that they are part of a larger world."
Davis-McElligatt said pushback is inevitable when consumers ask for or demand more representation, and she pointed to products that have had more representation and have enjoyed popular acceptance. The animated movie Spider-Man: Into the Spider-Verse showed how it could be done.
"It just showed how having characters of color didn't mean you take something away from white characters," she said. "It showed that there are all these universes, and you can have a manga girl Spider-Man, a Latinx character as Spider-Man. There's no good reason to think it means you're taking something away from the legacy. You can have this multiplicity of universes."
Backlash against more racial representation is related to an uglier reality, too.
"I think part of that is one of the functions of white supremacy," Davis-McElligatt said. "Part of white supremacy is to code white people as the heroes. To make Superman Black or Asian — that could be interpreted as a dig at white people. I also think it's difficult, because another side effect of white supremacy is that Black, indigenous and people of color are often coded as victims, helpers, sidekicks. And that's limiting for children of color and white children to see them in that coding."
Davis-McElligatt said Mattel heard consumers and reimagined its iconic toy: Barbie. For decades, Barbie was a tall, extremely slender woman with platinum blond hair and blue eyes. Black and Hispanic Barbies were the same stature, with brown skin and hair.
"My son has a collection of Barbies, and Mattel started making these Barbies that are Asian, there's a Barbie in a wheelchair, there's a curvaceous Black Barbie," she said. "It helps he and his friends imagine the world that looks like the world they already live in. Mattel has already done this. There's no reason they can't do the same with He-Man."
Lymbery has been tagging influential toy designers and company in his social media posts about the petition. He said Mattel has the money and the artists to make more characters of color. If it doesn't happen, Lymberry said he's thinking about making toys himself, though it would mean fewer toys that cost more.
Lymbery said he asked his son if there was a toy in his toy bucket that his friends of color could pick out. They can choose Asian and Black G.I. Joe figures. But with He-Man, the options are slimmer.
"It all comes down to how do I want my son's collection to look? What kind of things do I want to see in his collection?" Lymbery said. "How do we want the future to look? Do we want Black people to be seen? Do we want them to be seen as public enemy number one? Someone who can't leave their house without being tracked? Or do we want to see them as heroes, too? As firefighters, police, doctors? It's just time. It's past time, really."