Josh Ward has ridden bulls in the rodeo, and rolled up his sleeves in the oil fields of Texas.
But it's his latest accomplishment — a Live at Billy Bob's Texas record — stands out as one of his life's richest rewards. The recording came out in June, and Ward brings an ample portion of the record to Denton for the North Texas Fair and Rodeo on Aug. 22. The fair begins its nine-day run Friday at the fairgrounds on Carroll Boulevard.
Not only did Ward stand in the same spot as some of country music's legends, his was the 50th Live at Billy Bob's the iconic Fort Worth venue has produced.
"Man, to me that's a big notch in my belt," said Ward, who calls Montgomery home. "Just going from always singing and listening to Live at Billy Bob's to making one of those records is just special."
Like his peers in country and red dirt music, Ward has his favorite Billy Bob's records — Deryl Dodd, Merle Haggard and Eddie Raven — that he's played on repeat.
When it came time for Ward and his band to stand in the Billy Bob's spotlight, Ward said he kept the night close to his typical show. Ward had played on the honky-tonk's stage, and the live recording was something of a graduation. So the singer-songwriter stayed true to the music that connects with his audience.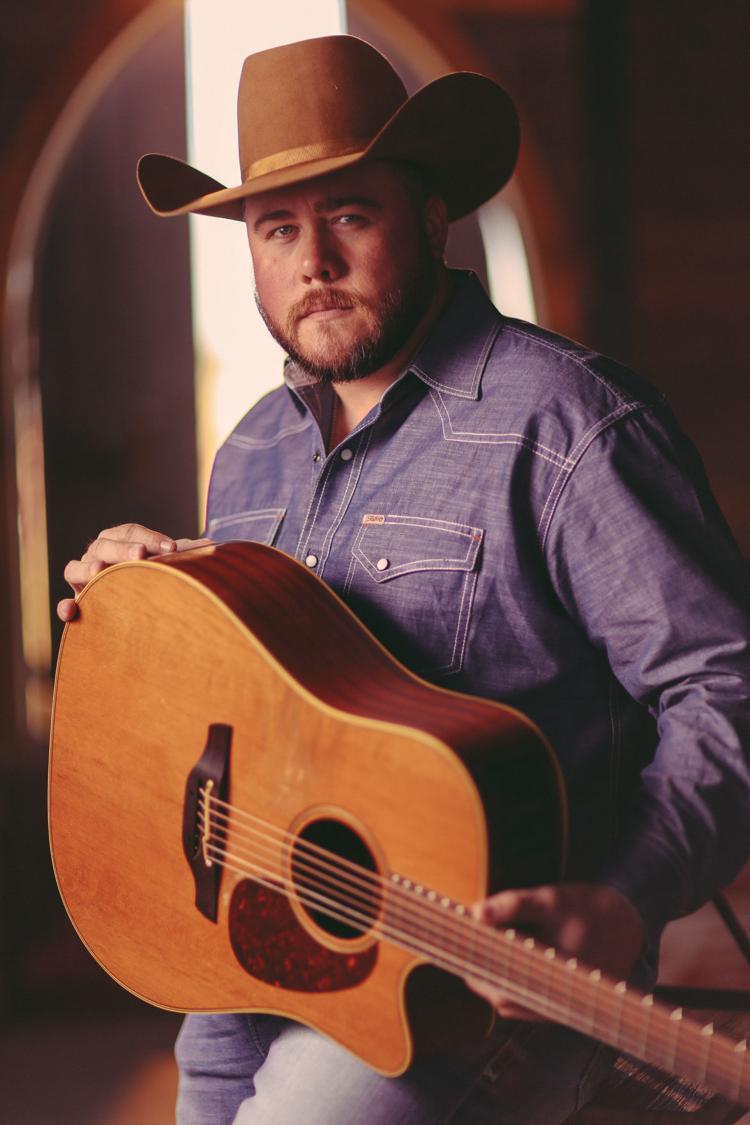 "Yeah, we pretty much hand-picked everything that we did that night. We did our regular set list," Ward said. "We did some other things, like Gary Stuart's 'Brand New Whiskey.' That was special. I got to talk to his daughter shortly after the show, and she said the family was really pleased that we did the song. But that whole record was very, very special. It definitely puts you in a special place with the other artists who have recorded there. It adds to your resume."
Ward has recorded four albums, and each one has hit the No. 1 spot on the Texas Top 100 Chart. In 2018, Ward released More Than I Deserve. The album shows off a maturing artist who's assured, vocally, and a songwriter who writes close to his own heart.
"Oh man, when you talk about birthing a record, a lot of people have to go through something tragic," Ward said. "That's not so much the case for me. I just write what's in my heart. And being surrounded by these records — More Than I Deserve was about a girlfriend who gave more than I deserved. This career is more than I deserve — I really didn't have a story line to the record. I write off the cuff, and whatever comes out comes out. I don't write filler. I write songs, number one, for me. That's served me pretty well."
More Than I Deserve is a working man's record. "The Devil Don't Scare Me" finds the singer confronting loss and uncertainty. Ward walks the line in well-worn boots. Life can do its worst, because he's already making do without the one he loves the most. "God Made a Woman" is a familiar country love song about the apple of a man's eye, set to radio-ready riffs and midtempo rhythms.
"A Cowboy Can" dispenses with the romantic idea of the cowboy, and instead squints into the hardness of the working-class life. It has a touch of pride, but a trace of wistfulness for the days when a hard day's work bought some respect instead of an expectation for more hustle.
Ward said he's perfectly at home with making good old-fashioned country music. It's in his bones and blood.
"I've always been country," Ward said. "Country when country wasn't cool. It's kind of hard for me to not be a country artist, because that's who I am. You want to have that edge. I was raised on 1980s metal — Motley Crew and the Scorpions. There's the showman side of a rock show, but for me it's about still keeping it country."
Ward said he's already writing new material.
"We're writing right now. We always try to do that," Ward said. "I'm probably going up to Nashville twice a month. It doesn't mean I'm working on something for my record. It might be for me, it might be for my buddy. I want to put out a record soon.
"Do I still feel like the last record is still new to me? Yeah, I do. But the studio is the place. You get to go in the studio and be creative. It's a fun process. Anyone who says they don't like recording is crazy. You get to watch this song come to life. You start with three chords and the truth, and then? Well, you get to watch it blossom."