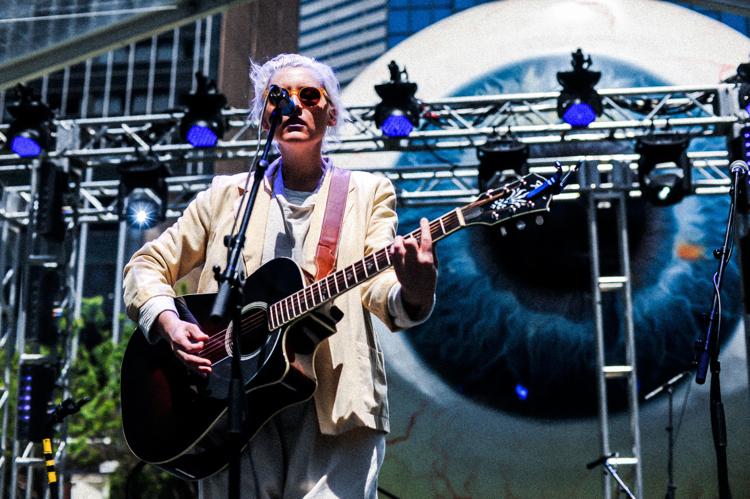 Tucked into a show with heavy-hitting headliners, former Denton artist Sarah Jaffe will play the 50th Anniversary Texas International Pop Festival.
The event commemorates Labor Day weekend 1969, which fell just two weeks after Woodstock. That weekend in Lewisville was the location of one of the largest music events Texas had ever seen. Drawing more than 100,000 music fans — including colorfully dressed hippies — the original event lasted three days at the former Dallas International Motor Speedway and a smaller free stage on the shores of Lewisville Lake. The Texas International Pop Festival featured Led Zeppelin, Janis Joplin, Santana, Sly & the Family Stone, Canned Heat, Chicago Transit Authority and more.
Jaffe joins ZZ Top, Animotion, Chicago, Grand Rail Junction and others for the 50th anniversary event.
In this mix of Texas blues-rock, 1980s rock and Delta blues, Jaffe brings her latest music to the two-day festival in Lewisville. The singer-songwriter just released a pair of companion EPs, This Is Better Part 1 and This Is Better Part 2, in July.
The recordings were the result of a collaboration with producer Aaron Kelley, whom Jaffe first connected with to write music for films. The songwriting sessions, which unearthed bright, clean pop sounds, helped Jaffe work through what she calls "some gnarly heartbreak."
ZZ Top headlines the festival on Aug. 31, and Chicago headlines on Sept. 1.
Jaffe will play at 6 p.m. Aug. 31 at Lake Park Golf Course, 6 Lake Park Road in Lewisville.