Pauline Beery Mack could command her own biopic.
She's got all the right stuff, after all — she walked the halls of Texas Woman's University wearing a mink stole and tennis shoes, and she didn't trouble herself with work-life balance.
Mack belongs with the characters of the 2016 film Hidden Figures. Like the women celebrated in the blockbuster movie, Mack is a woman whose contributions to NASA have stayed largely in the shadows.
Mellina Stucky, research producer of the locally produced short documentary "Mack Minded: Humanly Possible," said Mack wasn't in the shadows in the 1960s — her heyday as a chemisty professor at TWU.
"Back then, everyone in Denton knew who Pauline Beery Mack was. Everyone," Stucky said.
Stucky is part of the predominantly female team that made the documentary. The 20-minute film premiered at Thin Line festival in April. An 8-minute cutting of the documentary will screen at 11 a.m. Saturday at the San Antonio Film Festival.
The filmmaking team is made up of Curious Dog Creative, a Denton consulting and film production company run by Susan Carol Davis, associate producers Deanna Titzler and Linda S. Anderson, and cinematographer/editor Claire DeJarnett. TWU is also an executive producer.
Together, the filmmaking team brought Mack from the TWU archives and onto the screen — mink stole, white tennis shoes and all.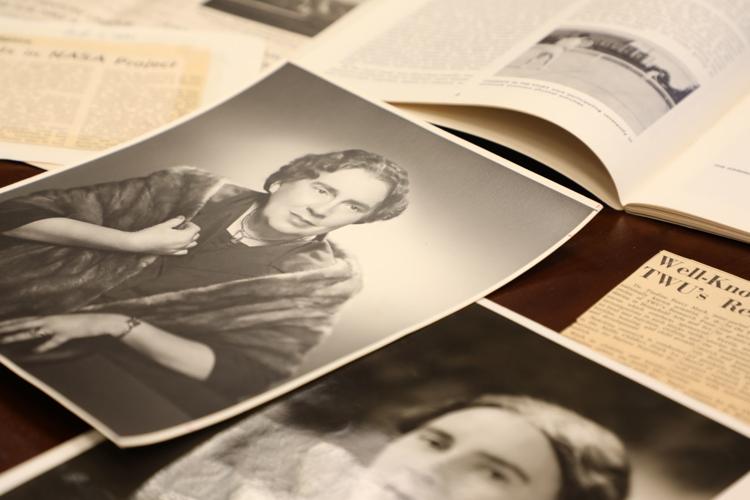 Pauline Beery Mack spearheaded a bone density study at TWU that illuminated the effects of space travel — chiefly weightlessness — on the human body. Mack also studied nutrition, seeking a diet that could deliver the calcium astronauts require to retain more bone density during space travel and better recovery back on Earth.
Her studies led to a shocking discovery: that lack of physical activity leads to accelerated loss of bone density. In fact, when astronauts return from space, their bodies show bone loss that exceeds that of postmenopausal women on Earth.
Mack wasn't sure what the origin of the bone loss was, but her studies in the late 1960s and early 1970s found that diet and exercise are vital for earthbound folk, and that bone loss would keep humans from traveling to Mars.
Stucky grew up in Idiot's Hill — just around the corner from filmmaker and Curious Dog Creative founder Davis.
"My dad was a pharmacist, and about the time Dr. Mack was here at TWU, some doctors got together and started the first medical professional business," Stucky said. "Pauline Beery Mack worked with the radiologists at that business, Robert Lockwood and Alex Finley. Everyone knew her."
Stucky said her mother kept a faux mink stole inspired by Mack.
"She'd tell me, 'Bring me my Pauline Beery Mack.' For a long time, I had no idea what she meant. I just thought she was talking about her stole," Stucky said.
Davis said Hidden Figures was a teaser for the team to delve into Mack's studies.
"The movie came out, and it got pretty big in 2017. It was at that time Deanna [Titzler, director of public relations at TWU] pitched the story. I go to St. Andrew Presbyterian Church, and was talking to Bob Nelson about whether there might be any stories I should look into, and he said, 'Have you heard of Pauline Beery Mack?' These were kind of happening around the same time."
Davis said as she learned more, she knew Curious Dog Creative had the makings of a documentary.
"I've always been interested in and fascinated by space," Davis said. "I knew the 50th anniversary of the lunar landing was coming up this year, and I knew that if we got started, we might be able to have something this year."
Both "Mack Minded" and the 8-minute version include Mack's tireless drive. Mack often worked long days, and sometimes called her graduate students with questions late at night or near holidays.
The documentary paints a picture of a woman who defied conventions — earning her doctorate in chemistry when few women did, and leading the research needed for NASA from launch site to landings to scan astronauts' bones (key measurements were in the ankle). One at least one occasion, Mack had to send a man in her place to scan the bones of astronauts collected from their landing on a naval ship, where women were prohibited at the time.
"The bone density and bedrest studies played such a central role in space travel," Davis said. "Her students got so much from the project, too. Betty Alford worked on it, Nancy DiMarco worked on it. Nancy is out there doing CrossFit in her 70s, and she has me drinking milk."
Davis said the 8-minute version was almost serendipity. After the documentary premiered at Thin Line, the long-running Denton documentary film festival, Davis said she and Titzler were looking for other festivals that might consider their project.
"I was looking at the San Antonio Film Festival, and they had already closed their submissions," Davis said. "So I called, and lo and behold, the film festival director answered. I said, 'I have this really Texas film.' We talked, and I told him that the film coincides with the lunar landing. They were interested. The films had to be less than 10 minutes."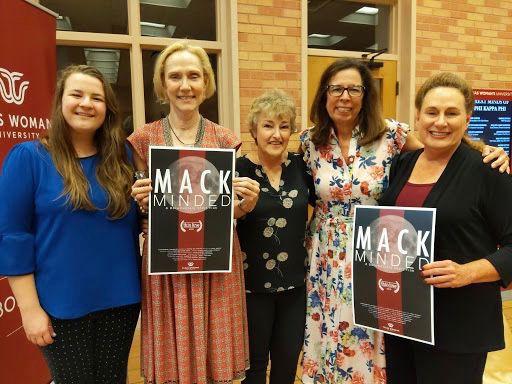 Alford and DiMarco, both of whom are Denton residents who earned doctorates in nutrition science after studying with Mack, are sources in the documentaries. Both women speak to Mack's enduring influence in their lives.
DeJarnett said she sifted through 20 hours of footage to create the primary documentary. To condense it for the San Antonio festival, she said she had to really shave away material.
"Ultimately, what happened was that I needed to really focus on Dr. Mack's story — who she was and how she got to the place where she was doing this amazing work for the space program," DeJarnett said. "She's really an interesting person, so it wasn't too hard to do."
The filmmakers have submitted the short film to CineSpace, a collaboration between NASA and the Houston Cinema Arts Society. The festival gives filmmakers around the world a chance to share their works inspired by, and using, actual NASA imagery. Finalists will be announced in October.
Davis thinks her subject could still be the stuff of a major Hollywood motion picture, too.
"Can you just see Kathy Bates in the role? In the mink stole and tennis shoes? Kathy Bates is a Texas actress, she went to SMU. I can see it," Davis said.