We've been on hiatus as the newsroom got accustomed to the new print schedule and the content reorganization, and we thank you for your patience. 
Regents Professor of Music Eugene Migliaro Corporon, who built the wind program at the University of North Texas College of Music, got some great news on Thursday. The Lone Star Wind Orchestra, a Dallas-Fort Worth ensemble that Corporon conducts, made the entry list for the 63rd Annual Grammy Awards. The orchestra got on the entry list with its recent album, One for All, a contender to be a nominee for Best Orchestral Performance. The record features the Barcelona Clarinet Players performing alongside the Lone Star Wind Orchestra and the North Texas Wind Symphony, a premiere ensemble at UNT. 
"It was an honor to share the stage with such amazing musicians and we are so proud of this album we created together," Corporon said. 
So, this isn't exactly a Denton-centric crisis, but the existential threat facing Texas dance halls has some connection to Denton. Our fair city has germinated a few bands (maybe more than a few) that have played in these historic cultural venues (we're looking at you, Brave Combo and the Texas Gentlemen). Dance halls are a vestige of our state's German and Czechoslovakian heritage. And Texas dance halls are a bridge between the European migrant history and the Mexican migration that continues to bring Tejano music to North Texas, with its familiar polka rhythms. Well, just like Denton's music venues have been hit hard by COVID-19, so have their rural cousins across the state.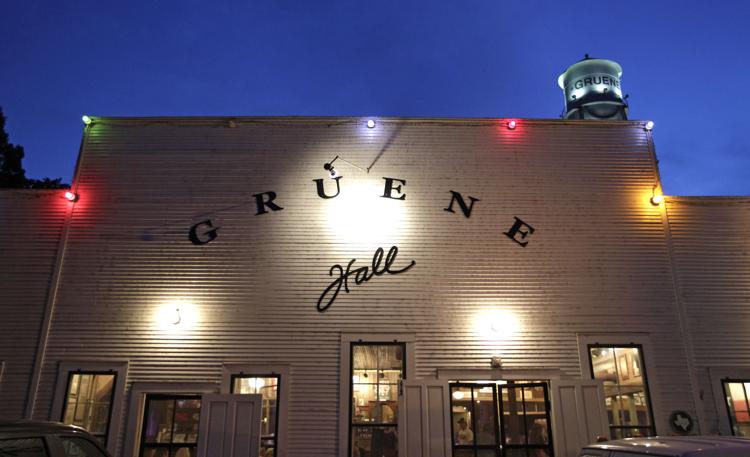 State restrictions to limit the spread of COVID-19s have left historic dance halls across Texas closed since March. During that time, hall owners — mostly family businesses or nonprofits — have kept on paying bills and insurance, even as they've received little to no income. Supporters want to spend the next 40 days turning this situation around.
"These uniquely Texas places where so many musicians get their start, families come together, and community is celebrated are in crisis right now. [Texas Dance Hall Preservation] is asking Texans and dance hall enthusiasts to come together to support these halls and the history they represent. Thirty halls throughout the state have applied for funds, and our goal is $250,000 to help get them through these next months," said Casey Jordan, executive director of Texas Dance Hall Preservation. 
Want to help out? Donate to the preservation group online. 
Another art event has fallen casualty to COVID-19: Local watercolor painter Nel Dorn Byrd has canceled her annual fall open studio. Here's hoping she brings the low-key event back in 2021.
Megan Heber, a Denton County resident who used to work at the UNT College of Music, is among 11 winners of the 2020 Obelisk Awards. She's the executive director of the Children's Chorus of Greater Dallas. The Business Council for the Arts gives the award to individuals and organizations who make significant contributions to the North Texas cultural scene. 
South Lakes Park has been an oasis for locals during quarantine. And it's been a place where locals have claimed for artistic purposes. We saw a young woman practicing the double bass violin one sunny afternoon, and the Denton Senior Center Chorus has rehearsed for a fall concert in one of the pavilions in the park. Live-action role players still meet to practice their sword and staff fighting there, and there appeared to be an impromptu Congress of Chihuahuas meeting up just off the running trail. 
This year, Trinity United Methodist Church nearly sold out of pumpkins in its annual pumpkin patch, which raises money for both the indigenous farmers who grow the gourds and for various ministries of the church. The second shipment of pumpkins came just in time last weekend, so you can still go shop for pumpkins, enjoy the free photography props or just stop by and look at the latest crop.
Speaking of the church pumpkin patch, we spied a group of kids from Forrestridge Estates — located right across Hobson Lane from the church — stealing a pumpkin. They had the cover of darkness on their side, but their shrieks of excitement (and maybe the terror of getting caught) gave them away. They were hit with some instant karma, however. In their haste and bravado, they choose a big pumpkin, and struggled to spirit it away. At one point, two of the children had to carry it for a bit. 
Texas Agriculture Commissioner Sid Miller likely echoed the sentiments of Denton County families whose children benefit from livestock shows in testing their skills at raising pigs, goats, sheep, rabbits and steers. Miller was saddened by the cancellation of the Fort Worth Stock Show and Rodeo. He was doubly disgusted by the reason.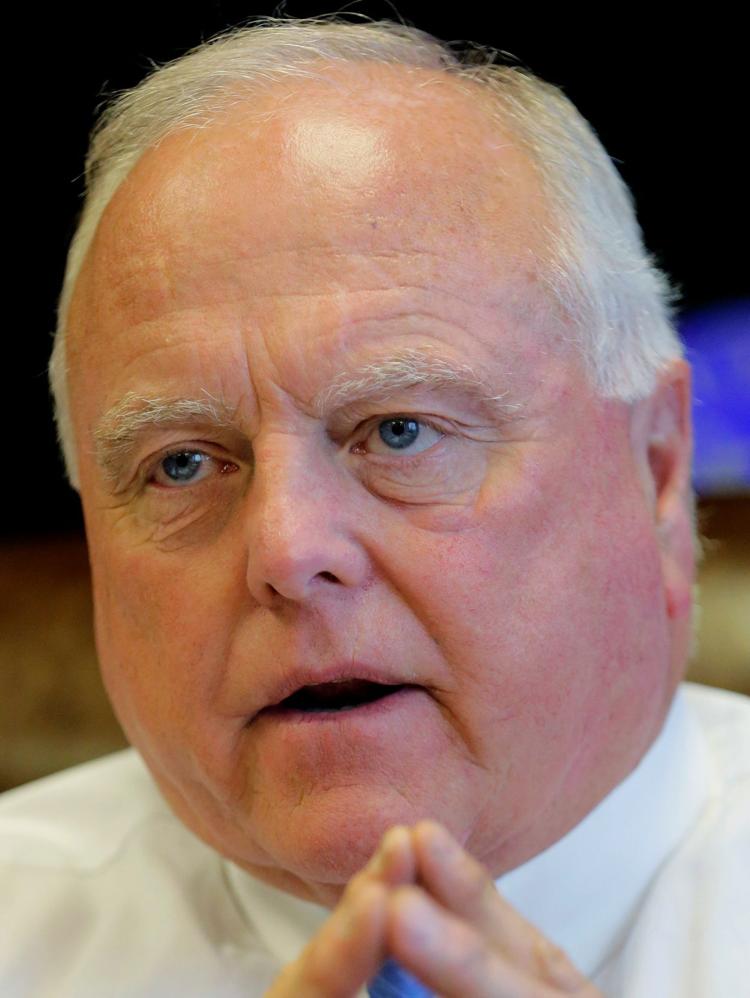 "Flu season? Really? The Fort Worth Stock Show and Rodeo survived 120 years of hardship, not even cancelling because of World War I, the Great Depression or, no, not even for the 1918 Flu Pandemic," Miller wrote in an editorial he offered to Texas newspapers big and small. "The only closure was in 1943 when most of the young men were off fighting Nazis instead of raising livestock."
Election Day approaches, and Play for the Vote wants to make the (predicted) long lines at the polls more fun by recruiting musicians to play at polling locations. So any Denton County musicians who are feeling patriotic can sign up to perform on the Play for the Vote website. 
Francis Mathis, who lives at Good Samaritan Society–Denton Village, celebrated her 106th birthday on Wednesday. Join us in wondering what her secret to longevity is (and our dearest hope that beer and chocolate are part of it). 
Parting shot
"All I want for now is pure escapism. Mid-century movie musicals. Disney films from the same era. Science fiction and fantasy novels. Nothing with blood, torture, pain, fear, sorrow. I can watch the news for that."
— Denton musician Mark Graham