Denton is seeing more and more of its community events migrating online as concerns about the coronavirus keep the lid on mass gatherings. The latest community event to go virtual is Twilight Tunes (see today's cover story). And not far on its heels is the Yankee Doodle Parade, the Fourth of July parade around the Square. Denton Parks & Recreation is asking for locals to submit a photo, video or animation of their float that is 30 seconds or shorter for a virtual parade.
There will be awards for multiple categories, too: Most Patriotic Baby, Pet, Vehicle, Yard and more. All entries must be submitted by June 14. Visit www.dentonparks.com for more information and to register.
Bill Trantham, a Denton attorney who specializes in family law, hit a major milestone on Monday. He celebrated his 50th anniversary as a lawyer. We're sure there are some clever lawyer jokes to go along with such an accomplishment, but we'll just stick to congratulating Trantham for doing his best to settle family affairs, especially for families in crisis.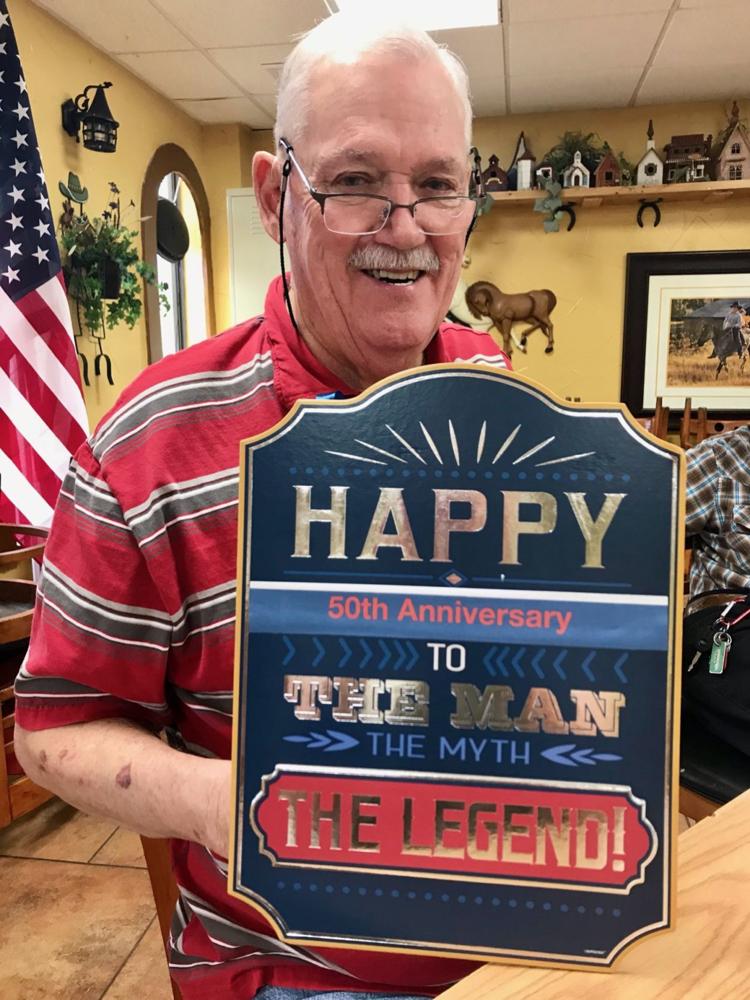 Speaking of congratulations, Bill Barnhill earned an Unsung Hero award from Denton Unitarian Universalist Fellowship for his work with the church's religious education program.
(On a separate note, can we mention how this denomination has the most comprehensive, inclusive and age-appropriate sexuality education of any religious group we know of? If you have young children and are struggling with a broad program that speaks objectively and scientifically to human sexuality, check out the fellowship's Our Whole Lives curriculum.)
Denton high schools have made a good showing at the Dallas Summer Musicals High School Musical Theatre Awards. This year — the ninth annual — Guyer High School earned nine nominations for three productions — A Gentleman's Guide to Love and Murder, Elf and Little Women.
Gentleman's Guide was nominated for Best Musical, Best Direction, Best Music Direction, Best Ensemble, Best Leading Actor (Parker Jackson) and Best Supporting Actress (Grace Duncan). The musical won Best Musical, Best Direction and Best Music Direction.
Elf was nominated for Best Leading Actor (Travis Barton) and Best Supporting Actress (Kiersten Farris).
Little Women was nominated for Best Lighting Design, Best Stage Crew & Technical Execution and Best Leading Actress (Haley Dortch). The show won Best Stage Crew & Technical Expression and Dortch won Best Leading Actress.
Quarantine has brought the creative and supportive side of some Denton folks. Kelley Pound, a longtime Denton volunteer, recently posted a list of pairings her family had made for dinners with Disney+ on Facebook. Each title was coupled with a local restaurant — both the mom-and-pop variety and chains. They paired The Princess and the Frog with Frilly's Seafood Bayou Kitchen, and teamed Coco with El Matador (we approve of this choice). The family was a little stumped about which Denton eatery should provide chili cheese dogs to go with Cars, but former Denton resident Cody Robinson brought in his genius with his suggestion of Mr. Frosty.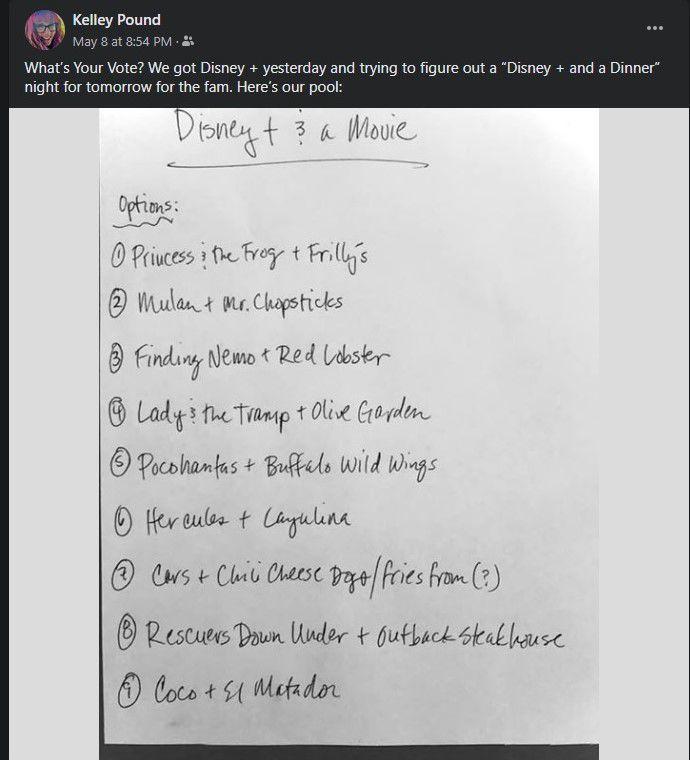 Denton musician and actress Polly Maynard performed in a virtual production of Del Shores' Sordid Lives with the Laboratory Theater of Florida in St. Myers. She played the role of Noleta Nethercott in the quintessentially Texas show.
Parting Shot
"Of course there are more bronies than Catholic socialists: there aren't that many Catholic socialists to begin with! Not white ones, anyway."