We've seen a lot of locals dismiss protesters who've taken the fight for racial justice to downtown Denton. Or dismiss the notion of protest altogether.
That's within the rights of critics.
But one of the chief criticisms we've seen about Denton protesters is that they're making noise, trying to erase or change history and not doing much in the way of real work.
At a Saturday workday at Green Tree Estates, a mobile home park and home to a largely Spanish-speaking community that's been receiving water from the city through an emergency declaration after the water well owner ceased operation, many of the same people who have been protesting racial injustice and the relocation of the county's Confederate veterans memorial showed up to clear brush.
In four hours, more than 50 Denton residents donned masks and wielded saws, loppers, shears and machetes to slash through vines, thorns and poison ivy to make way for plumbers to dig trenches so crews can connect the community to city water. There were some local church folks in the mix, but many of the volunteers were Denton LGBT activists and members of the Denton for Diversity group, led by Anjelica Fraga and Mateo Granados. So if you've been scoffing at the shiftlessness or softness of protesters, you're mistaken.
Denton musician Cassandra Berry has thrown her considerable expertise behind the slow march to racial reconciliation locally. She has started a Facebook livestream series — Virtual Peaceful Protest & Conversation Against Racism — to discuss racial justice and equality. She's invited people from different specialties and is using each series to focus on a different topic or institution. Last Saturday's webinar was a discussion of education and how educators are processing civil unrest and its effects on their districts, campuses and programs. Difficult conversations are a part of healing, and Berry is one local who is bringing people together to talk.
Texas Health Presbyterian Hospital Denton celebrated a major birthday for one of its volunteers. When volunteer Anna Mae Walter turned 102, friends and other hospital volunteers cheered and waved at her from a drive-by birthday parade. About 50 cars drove past Walter as she sat outside her daughter's Denton home.
Walter said she was completely surprised by the parade. She's been a volunteer at the hospital for 20 years and has logged more than 4,000 volunteer hours. In 2016, she received the Dallas-Fort Worth Hospital Council Foundation's Volunteer of the Year Award.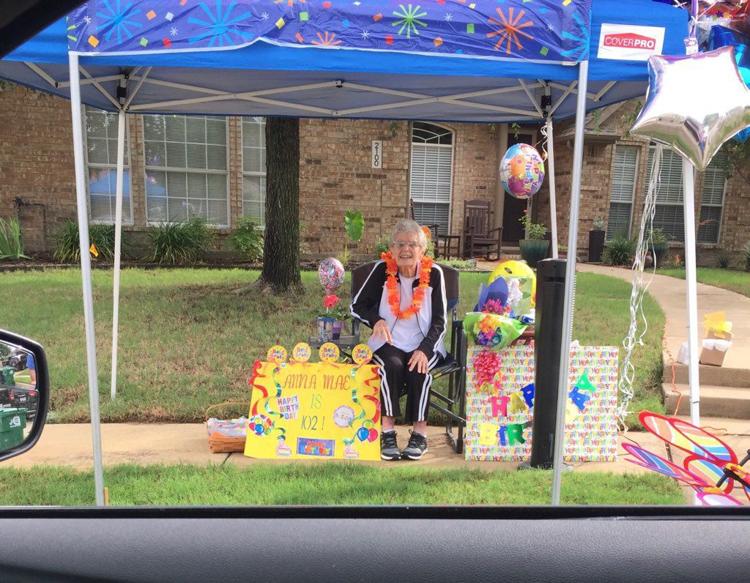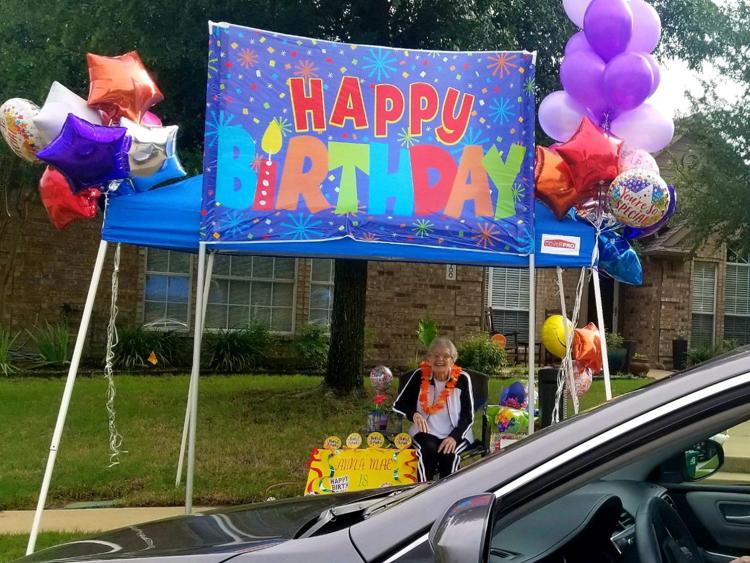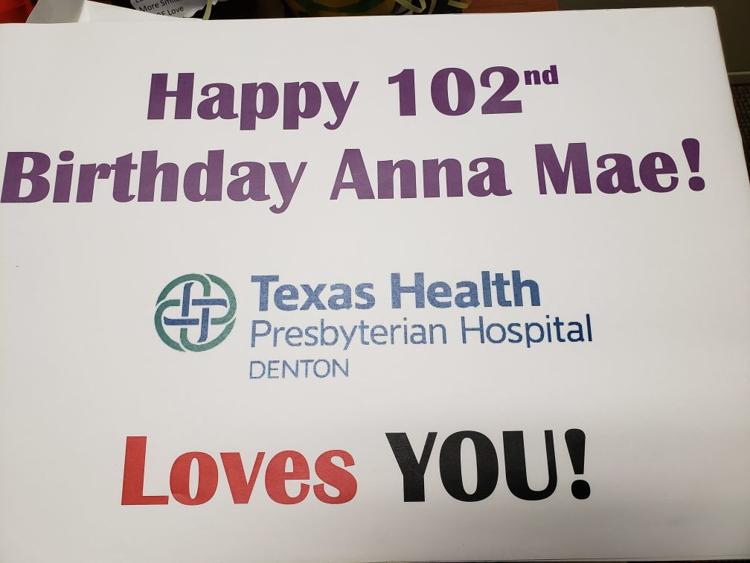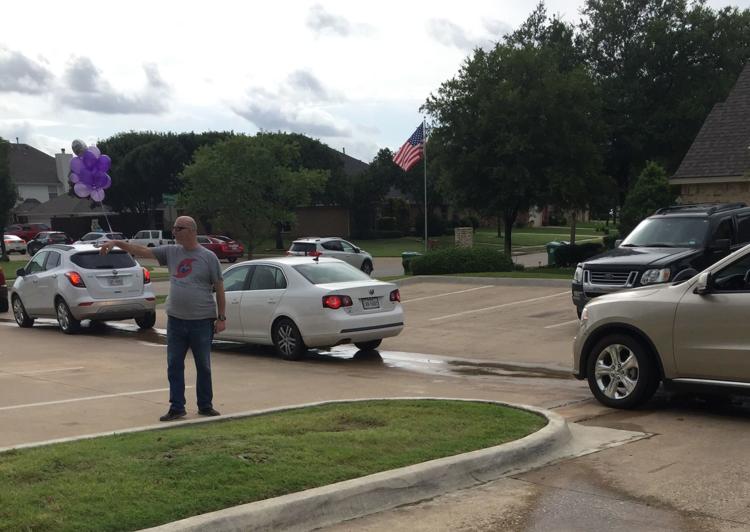 The local hospital temporarily suspended its volunteer program in March due to the COVID-19 pandemic. Here's hoping Walter will be back at the hospital, lending a helping hand, once COVID-19 isn't such a danger. Walter deserves a luxurious retirement, but she's got a lot to give, and Denton's hospitals can use her energy and service.
Denton producer extraordinaire Matt Pence recently wrapped the latest album by Fort Worth band the Texas Gentlemen. Floor It is the follow-up to the acclaimed 2017 debut TX Jelly. Floor It was recorded at Pence's Echo Lab studio near Denton and at the legendary FAME Studios in Muscle Shoals, Alabama. The album, which offers up more of the Texas Gentlemen's funky mix of soul, Southern rock, R&B and gospel, is available on July 17 via New West Records.
The University of North Texas Mayborn School of Journalism has moved its flagship event, the Mayborn Literary Nonfiction Conference, to October.
The annual conference assembles some of the best nonfiction writers in the country for three days of lectures, meetings and awards. Usually, the conference happens in July, but COVID-19 has scuttled the event. Conference organizers are asking past participants and journalism students to answer questions on the conference website. Organizers are trying to suss out whether the participants prefer a socially-distanced or online conference.
Parting Shot
"Bees do have a smell, you know, and if they don't they should, for their feet are dusted with spices from a million flowers."
― Ray Bradbury, Dandelion Wine