Our Daily Bread, Denton's downtown soup kitchen, found a lot of generosity coming its way in December. But we're especially touched by the generosity of two women who volunteer for the nonprofit. Lydia Crawley organized a food drive in her East Windsor Oaks neighborhood, which brought in 364 pounds of food for the needy people who get a meal six days a week. Belva Gibson, a longtime volunteer, added ODB to her Christmas list and bought six new carts. Individual efforts can make a big difference, and these are just two examples. Well done, ladies.
Becki MacDonald has appeared on the Denton stage (she played Joanne in Music Theatre of Denton's Rent). She teaches theater in Garland, and is the coach of the North Garland High School Step Team. Step-dance is a historically black dance form in which a group of dancers use their whole bodies to create percussive sounds and synchronized movements. Garland ISD step teams will open for the Blue Man Group at 6:30 p.m. today at Winspear Opera House in Dallas. The district step team, UNIvsALL, is made up of step members from each of the district's seven high school teams.
The traffic lights on Parkway Street, at the Elm Street intersection and at Locust Street, are in flashing mode and will be permanently removed because the traffic counts just don't warrant having lights there anymore.
Reminder — because it didn't go so well at the new Brinker Road underpass — motorists on Elm and Locust can proceed with caution at the flashing yellow; but motorists on Parkway need to stop and yield to traffic on their flashing red. The city is expected to replace the lights with stop signs on Parkway by Thursday.
Two local actors received top honors in the 2019 BroadwayWorld Dallas Awards. Polly Maynard won Best Actress in a Play for her performance as Amanda Wingfield in Denton Community Theatre's staging of The Glass Menagerie by Tennessee Williams. John Rodgers won Best Supporting Actor in a Play for his performance in Theatre of North Texas' staging of August: Osage County by Tracy Letts. The awards are determined by online votes.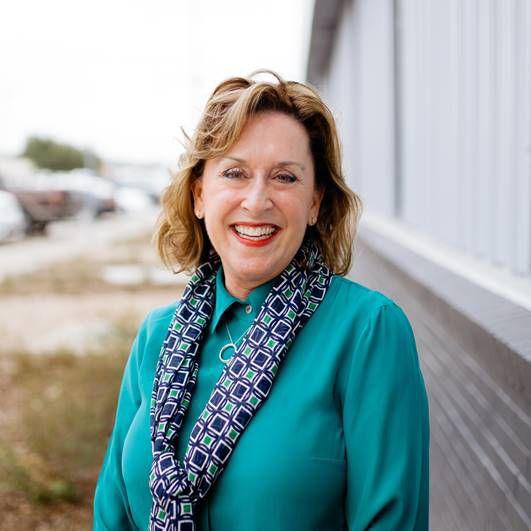 Serve Denton has named Alicia Barker as the nonprofit's major gifts director. Barker will focus on the capital campaign for the Serve Denton Center. With more than 10 years of experience, Barker will set to the task of raising the remaining $1.8 Million to finish the capital campaign.
By now, a lot of Texans have learned that Gov. Greg Abbott, who is Catholic, has announced that Texas will not allow refugees to settle in Texas this year. In a joint statement by the Texas Catholic Conference of Bishops, which includes leaders from Texas' 15 dioceses, the group said the decision is "discouraging and disheartening."
The statement said: "While the Texas Catholic Conference of Bishops respects the governor, this decision is simply misguided. It denies people who are fleeing persecution, including religious persecution, from being able to bring their gifts and talents to our state and contribute to the general common good of all Texans. As Catholics, an essential aspect of our faith is to welcome the stranger and care for the alien."
Tommy Nelson, the senior pastor of Denton Bible Church, is one of seven keynote speakers for Promise Keepers 2020, which will be July 31-Aug. 1 at AT&T Stadium in Arlington. Promise Keepers is a Christian ministry dedicated to preparing men to lead in their homes, churches, workplaces and communities.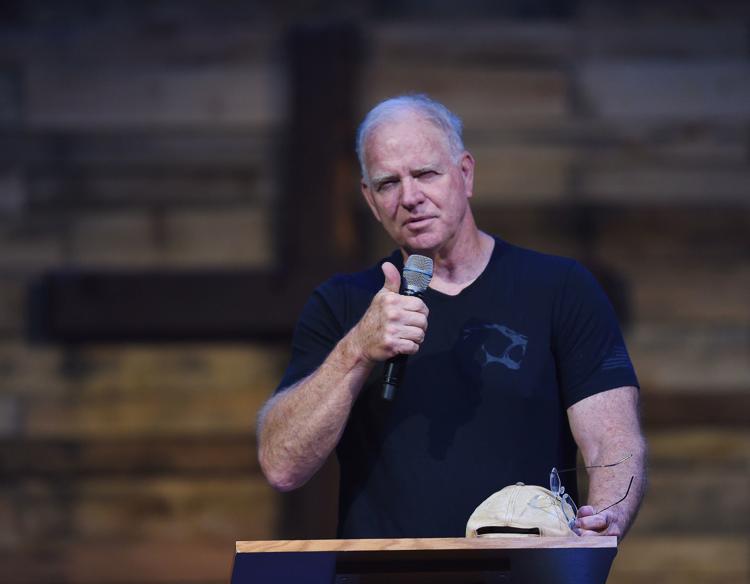 SCRAP Denton is getting ready for the eighth annual Trashion Fashion Runway Show, which will take place during the Redbud Festival at noon April 4. Trashion Fashion participants turn discarded materials into garments to promote creative reuse, environmental sustainability, recycling and art.
Those who register will get to attend skill-building workshops at SCRAP just for Trashion participants, take part in a Trashion photo shoot on March 28 and send a creation down the runway at the Trashion Fashion show. There are two informational meetings about the event: 5:30 p.m. today and Jan. 28. Learn more here: scrapdenton.org/events.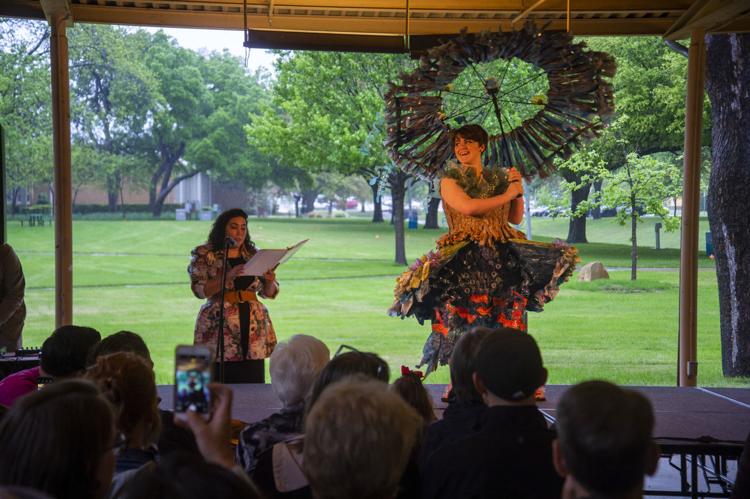 Parting Shot
"When asked 'What do we need to learn this for?' any high-school teacher can confidently answer that, regardless of the subject, the knowledge will come in handy once the student hits middle age and starts working crossword puzzles in order to stave off the terrible loneliness."
— David Sedaris, Me Talk Pretty One Day