Denton banks on local art and music in tourism and quality- of-life marketing. Our arts scene is a major part of the "Denton Original Independent" brand the city's tourism and economic development leaders use to attract business and new residents. And yet Denton voters decided against a bond package that would act as a stimulus for public art. While artists almost never depend on tax money to make a living, there's something truly frustrating about the electorate's willful refusal to build more value for the very creative life we claim makes Denton cool and distinctive.
We can't say we're surprised that bonds for streets, parks and police got voter support and the arts didn't. But the prediction hardly makes the pill taste less bitter.
And with that, we'd like to publicly thank the city's Public Art Committee for the hard (and often invisible) work they do to make sure the money we do spend on public art supports artists and not design firms. Kudos to Joe Duncan, who has served on the committee and kept beating the drum on supporting artists over firms.
Another day, another misrepresentation of our community as a suburb. In a Dallas Morning News story about John "Sparky" Pearson's latest restaurant in Celina, Denton was described as a "far north burb."
The teaser for the story on social media was this section of the story:
"'I think this is one of the most fun restaurants we've done,' says John 'Sparky' Pearson. His Radical Hospitality Group has made a mission out of creating funky restaurants in the far north 'burbs, like LSA Burger Co. in Denton, Barley & Board in Denton, Bumbershoot Barbecue in Argyle and others."
Not as bad as when Poynter called Marfa a suburb of Dallas (http://bit.ly/2NR7sMM) but STILL. Most people are contentious about the issue, as Jenna Duncan reported earlier this year. Read it here: http://bit.ly/2CloMEl.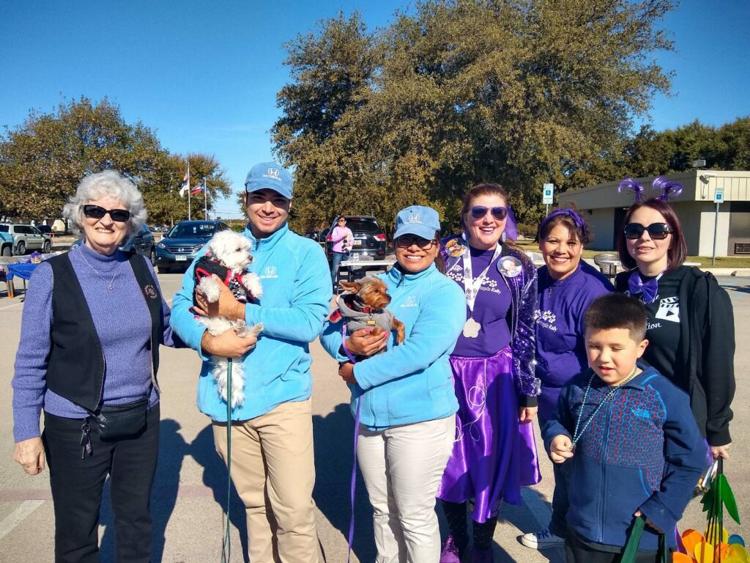 The second annual Denton County Doggies Go Purple Rally went off without a hitch last Saturday. The North Texas Helpful Honda Team joined the event, which supports the Alzheimer's Association. The event raises money for Alzheimer's research and promotes pet therapy for people suffering from the disease. Doggies Go Purple also educates the public about doggie dementia (not many people know that dogs can suffer from dementia and Alzheimer's).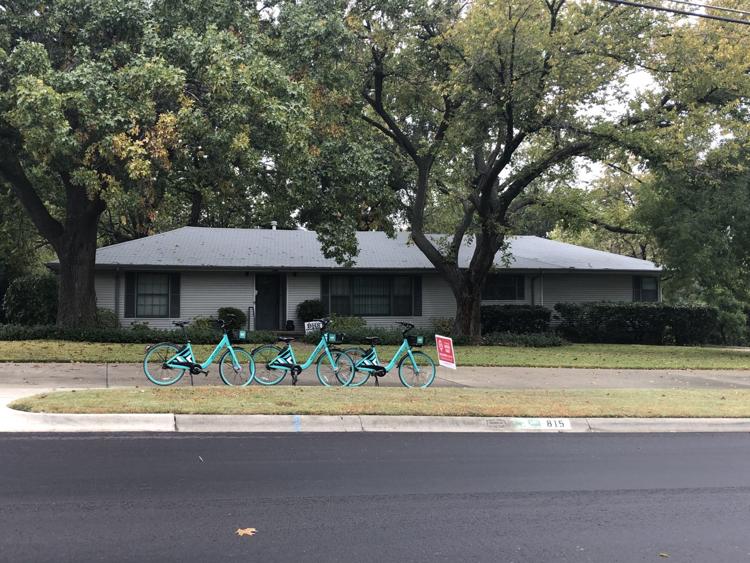 Remember about 10 years ago, when locals would wake up to see their front yards overtaken by pink plastic flamingos? Well, Marsha and Lindsay Keffer wondered if they'd been "biked" on Tuesday morning. Three Veobikes — from the bike share program based on the University of North Texas campus — were parked neatly in the Keffers' driveway on Ector Street ("The middle bike has a broken pedal, which is in the basket," Marsha Keffer said.) As quietly as they were brought to the couple's driveway, the three bikes were taken away again.
Linda and Frank Padgett could have gone the traditional route and created a registry for their wedding. Instead, they asked friends and family to donate to the Denton County Homelessness Barriers Fund instead.
"We had what we need," Frank Padgett told the United Way. "We didn't need a toaster or that sort of thing. So, we thought a fundraiser would be a way to give back to the community while celebrating us."
Frank Padgett has seen Denton County's needs firsthand. He's a deputy chief at the Denton Police Department and an appointee to the Denton County Homelessness Leadership Team. Well done, Linda and Frank. Way to share the love.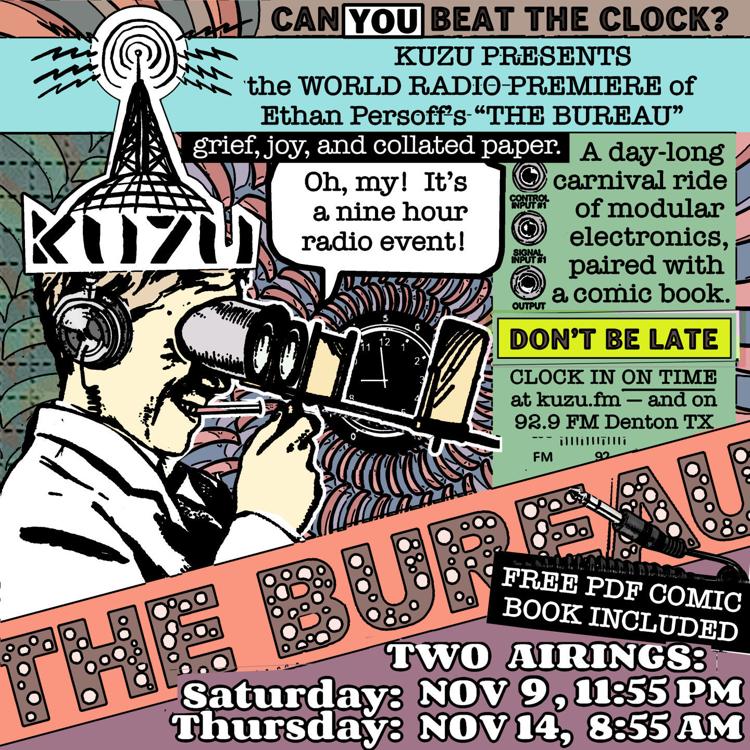 Audiophiles, KUZU-FM (92.9) has something special for you. One of the local low-power FM radio station's shows, Woods, produced by local artist Martin Iles, will present The Bureau.
The Bureau is a comic book and sound project by Texas artist, musician and history buff Ethan Persoff. The comic book and sound project asks a simple question: How are you spending the time in your life?
The sound portion of the project is a soundtrack of nine and a half hours, scoring music for every moment of an entire day of work. The comic book portion is a free download titled The Bureau, with illustrations and notes for each track played during the broadcast. The project airs twice: 11:55 p.m. this Saturday and 8:55 a.m. on Thursday, Nov. 14. For more information, visit www.kuzu.fm.