We're not sure how we missed this, but the Denton Area Running Club organized its fifth Tour de Frack, a 10K race and half-marathon, last month. The run was started as a reference to natural gas fracking in Denton.
■
Serve Denton just welcomed its latest partner to its center for nonprofits. The Texoma Council of Governments has moved into the affordable office space shared by a number of nonprofits, where it will do its work locally. The council offers assistance for utilities to income-qualified residents, providing co-payment of gas, propane and electric utilities and education on how to conserve energy. The council also offers weatherization assistance to qualified homeowners to reduce energy consumption and reduce utility costs. Since 2016, the council has served 1,412 households in Denton County.
■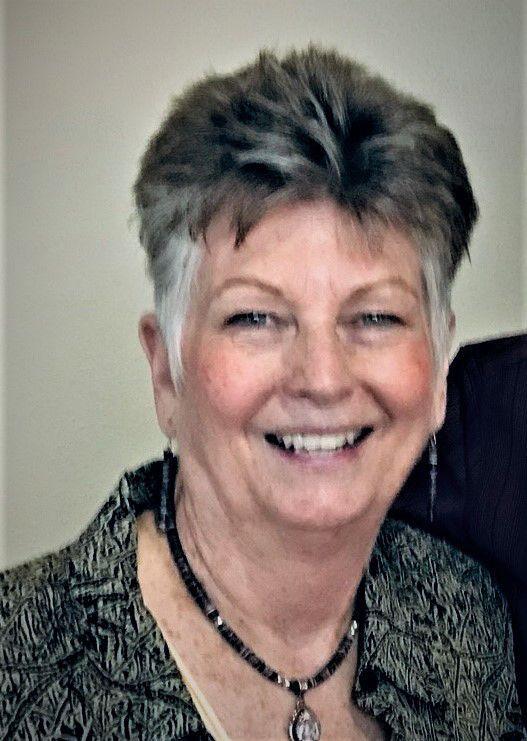 Argyle quilter Jill Johnson recently had a quilt titled Bedtime in the Barn in the American Quilter's Society QuiltWeek in September. QuiltWeek takes place in Paducah, Kentucky. The quilt show includes almost 700 quilts from around the world. Hundreds of quilters compete for $121,250 in cash awards. Quilts in this international contest and exhibition come from around the world, with entries from 38 states and 16 countries.
■
Samuel "Ray" Huffines Sr., CEO of Huffines Auto Dealerships, is among Texas A&M University's 2019 Distinguished Alumni. It's the highest honor Texas A&M bestows on former students. The dealership is a family business that got its start in Denton in 1924, when Huffine's grandfather opened the first dealership. Huffines graduated from Aggieland in the class of 1974.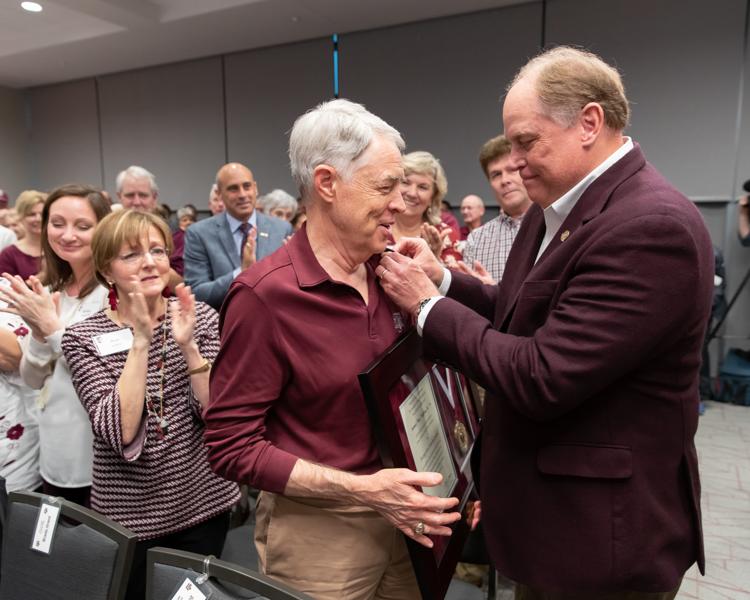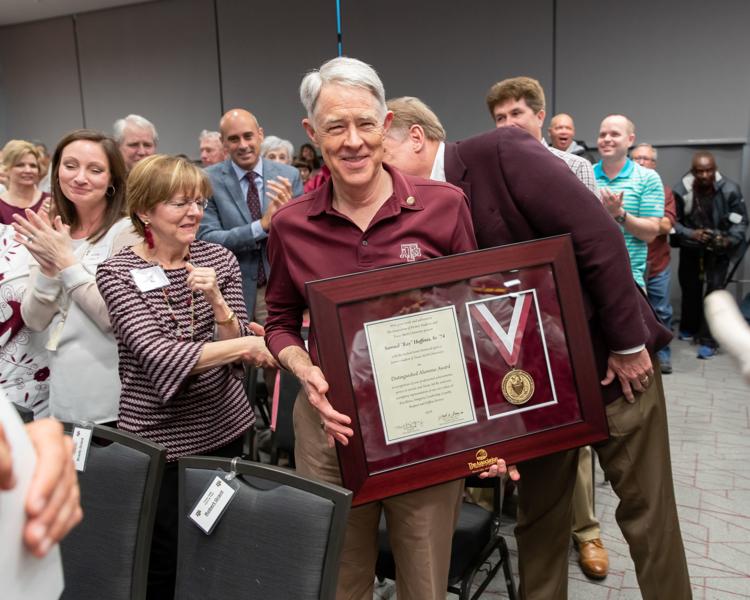 ■
Former Denton resident Rob Stadt observed something that gave us pause. You know the show Family Guy? Stadt said that, other than the kitchen table, the series doesn't have many tables in the Griffin household. "No coffee table. No end tables. Occasionally there is a sofa table behind the couch," Stadt said. "Now I can't see anything else." Well, now we can't stop noticing it either.
■
Locals have been grousing lately about the rise in panhandling and busking on the downtown Denton Square. It's true that more homeless folks have been coming to the downtown area over the past few years — many of them on the way to a host of human services and a free hot meal at Our Daily Bread, the local soup kitchen housed at St. Andrew Presbyterian Church. In fact, a hot debate cropped up in a local Facebook group devoted to Denton nostalgia. The original poster basically asked, "Remember in Denton when you could go downtown without being accosted by homeless people?" It only took 20 comments before someone wisecracked about another downtown reality: "I remember in Denton when you could go downtown without being accosted by Christians."
Some days, it is a toss-up between requests for money or your personal salvation status. Neither question is comfortable.
■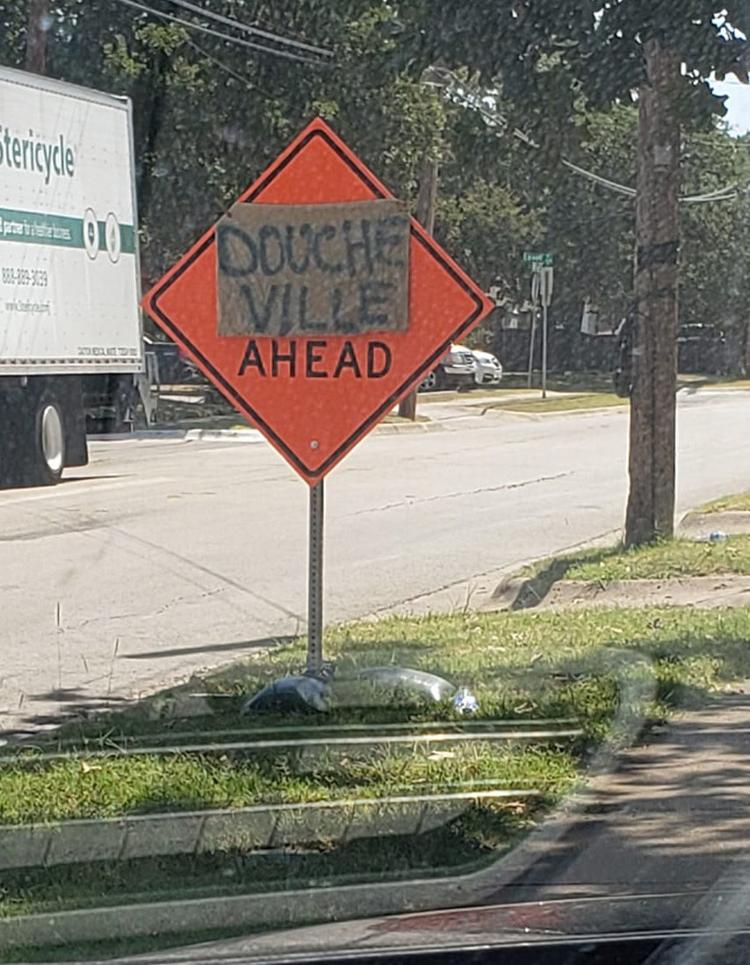 On her way across town, Denton resident Brooke Scoggins saw that someone has a less than stellar view of the Pecan neighborhood — where Panhandle, Egan, Congress and Alice streets are. Someone had scrawled a message on a flap of cardboard they then taped onto an orange road construction sign. Instead of reading "Road work ahead," the sign said: "Doucheville ahead." Well, then.
■
Denton resident Scott Porter was at Rubber Gloves Rehearsal Studios on Saturday night and was one of the witnesses to the white supremacist demonstration (Porter cleverly coined the demonstration "Saturday's Five-Minute Suburban Fascist Pop-Up Penske Party.") But he's also pretty sure he had a strange conversation with Jason Lee Van Dyke, a disgraced local attorney who was once an attorney for a Western chauvinist group called the Proud Boys.
Parting Shot
"But the rape-kit scandal has turned out to be only a visible symptom, a mole on the skin that hints at a pervasive cancer just below the surface. The deeper problem is a criminal-justice system in which police officers continue to reflexively disbelieve women who say they've been raped — even in this age of the #MeToo movement, and even when DNA testing can confirm many allegations."
— Barbara Bradley Hagerty, in "An Epidemic of Disbelief," The Atlantic, August 2019 edition