This story has been updated to remove an item about a plan to remove the traffic signal at Teasley Lane and Londonderry Lane in Denton. There is no such plan, according to a city official.
Just as Denton was celebrating the reopening of Eagle Drive between Carroll Boulevard and South Elm Street, someone else was creating an animation of the special kind of hell drivers experience driving on West Hickory Street from the University of North Texas campus to Carroll Boulevard.
■
It's a harrowing journey that eventually and hilariously ends with the ill-fated car engulfed in a fireball and wreckage. But at least the intersection at Dallas Drive and Teasley Lane is open. We can celebrate that, right? See the video on Anything Videos' channel at http://bit.ly/2JAzLOC.
■
We couldn't believe it when we heard that the windows on the Administrative and Conference Tower on the Texas Woman's University campus have never been washed. But earlier this week, TWU Chancellor and President Carine Feyten posted a photo of a window washer squeegeeing the window behind her. The university had to install features to make it possible for crews to wash the windows.
■
Aubrey resident and choir conductor Brett Stewart took his Carnegie Hall concert to the streets of Manhattan during the mass power outage in much of New York City last Saturday. Stewart is a director and co-founder of Millennial Choirs and Orchestras, a 5,500-participant independent choir that specializes in sacred music, with locations in Texas, Arizona, California, Utah and Idaho. Joni Jensen, a professor of voice and choir at TWU, is the assistant dean and musical director of the Texas Millennial Choir and was also at the spontaneous sidewalk performance.
Three thousand of the choir's participants performed in sold-out concerts at Carnegie Hall last Friday and Saturday. However, the final Saturday show ended up taking place on the street when the historic performance hall was evacuated after losing power.
Bystander videos of the massive choir's street singing have been viewed thousands of times.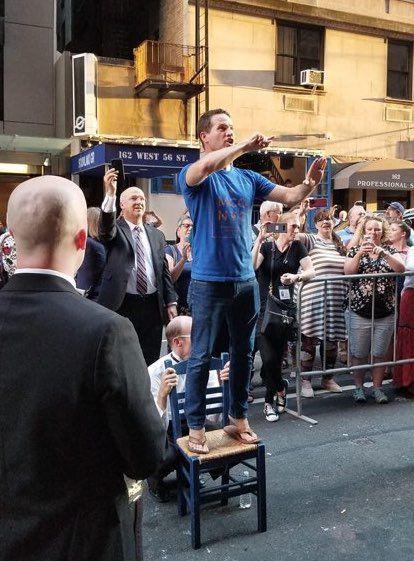 ■
If you hear a lot of talk about pipe organ performance Thursday in town, it's because the UNT College of Music is hosting the Organ Historical Society's visit. The national conference is in Dallas this week, and the visit to Denton includes recitals and panel discussions that are open to the public. Visit http://bit.ly/2JCPlcQ.
■
If someone asked, "Where do you live?" what would you say? How would describe your neighborhood?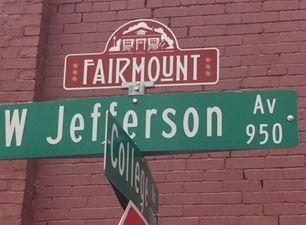 Denton resident and local history buff Randy Hunt spent some time recently asking locals "Where do you live?" He said he heard street names and neighborhood names — Idiot's Hill, Southridge and Robson. Hunt has a suggestion: sign toppers. You find these above street name signs in Fairmount/Southside, Fort Worth's largest National Register of Historic Places district, and the Bishop Arts area in Dallas' Oak Cliff. Hunt, who works for local historical preservation initiatives through Historic Denton Inc., took the idea to the city.
The city will select a blank shape for the sign toppers, and Hunt is asking locals to talk to their neighbors to have each neighborhood select the design for their sign toppers. Artists Enclave of Denton County has agreed to help with the designs. If you've got an idea for your neighborhood, email historicdentoninc@gmail.com.
Parting Shot
"I often say that in making dances I can make a world where I think things are done morally, done democratically, done honestly."
— Twyla Tharp, American choreographer and dancer