Lucky, lucky city employees in the watershed protection division recently spotted a river otter in Pecan Creek just upstream of Lewisville Lake. River otters, which are returning to Texas waters according to state wildlife officials, are notoriously shy and elusive. Employees posted photos and video of the playful critter on Facebook.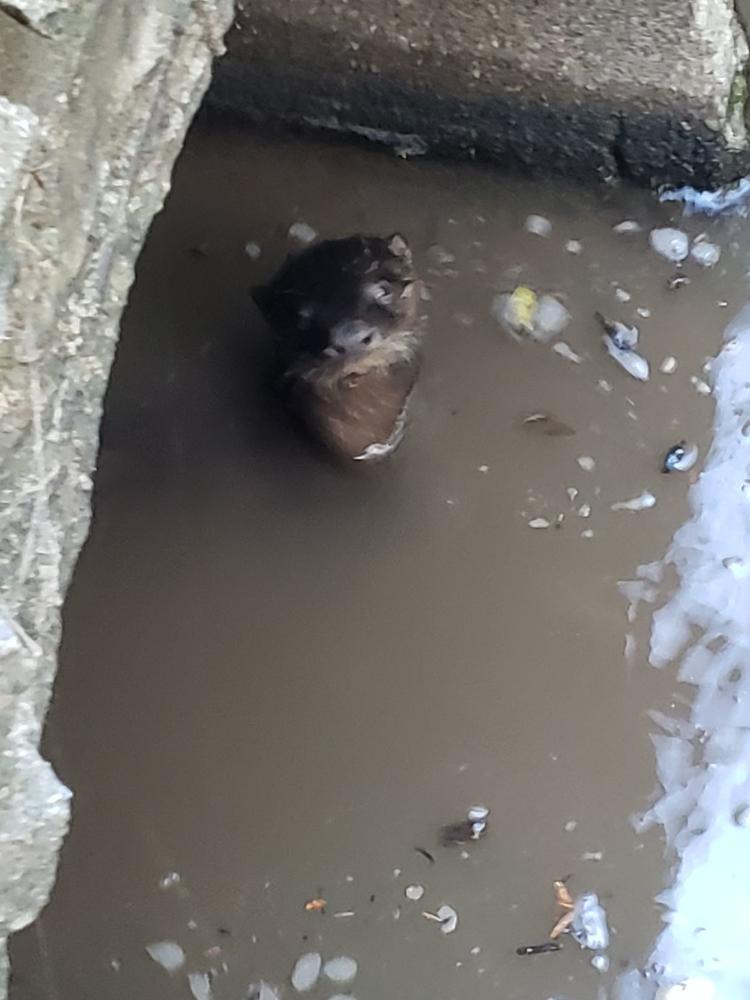 It was a truly Denton moment. Earlier this week, on University Drive at Elm Street, a black Kia Soul rolled up to the light. The back of the Kia (which was possibly on duty delivering pizzas for Papa John's) had a message in green shoe polish: "Earth = Round" and what looks like "www.21stcentury.com." As the Kia passed the intersection and headed toward Texas Woman's University, the driver hailed one of the Denton-famous "Earth Is Flat" cars. Someone behind the two cars snapped a photo and posted it to the Reddit board r/mildlyinteresting.
Keldrick Scott was out walking on Tuesday morning when he saw something that we all used to see at the Downtown Mini Mall before it burned down: a sword. The sword was just sticking out of the ground. Scott said he thought about pulling it out of the ground to see if the gesture would give him superpowers.
Calling all members of Denton High School's class of 1969: Your 50th class reunion is coming up. The big shindig will be Oct. 25-27, and the planning committee wants to reach every classmate with news about activities. Reunion coordinator Jan Thompson Foreman said plans are being made for a weekend of fun events, including a dinner and program on the night of Oct. 26.
Graduates can also call Foreman at 940-453-8250 or Elise Durham Spain at 469-236-5850.
District 26 Congressman Michael Burgess honored Texas tycoon Ross Perot, who died Tuesday at the age of 89.
"As a mentor and partner to his son, Ross Perot Jr., Perot can be credited with building many North Texas neighborhoods — both in structure and community — that have contributed to our region's growth," Burgess said in a statement. "In the 1980s, Perot and his son joined forces to lead the effort to build Alliance Airport, which has vastly expanded air capacity and growth in Tarrant and Denton Counties as part of AllianceTexas. ... He has left an unmatched legacy of service that will continue to benefit others."
Little Guys Movers has an online advertisement that shows two movers who look a little too happy about schlepping a heavy dresser.
Hey, we've moved our share of oversized furniture in our lives, and we can promise the muscles involved in smiling were the only muscles that didn't need a soak in a hot tub (which didn't exist in those Denton apartments of yesteryear, thanks).
But then the ad made us look, so score one for the guys in the green shirts.
Parting Shot
"Summer is the time when one sheds one's tensions with one's clothes, and the right kind of day is jeweled balm for the battered spirit. A few of those days and you can become drunk with the belief that all's right with the world."
— Ada Louise Huxtable, architecture critic and writer