The Denton Community Chorus suffered the same fate as other local performing arts groups during the pandemic. They had to cancel their rehearsals and concerts and wait out COVID-19.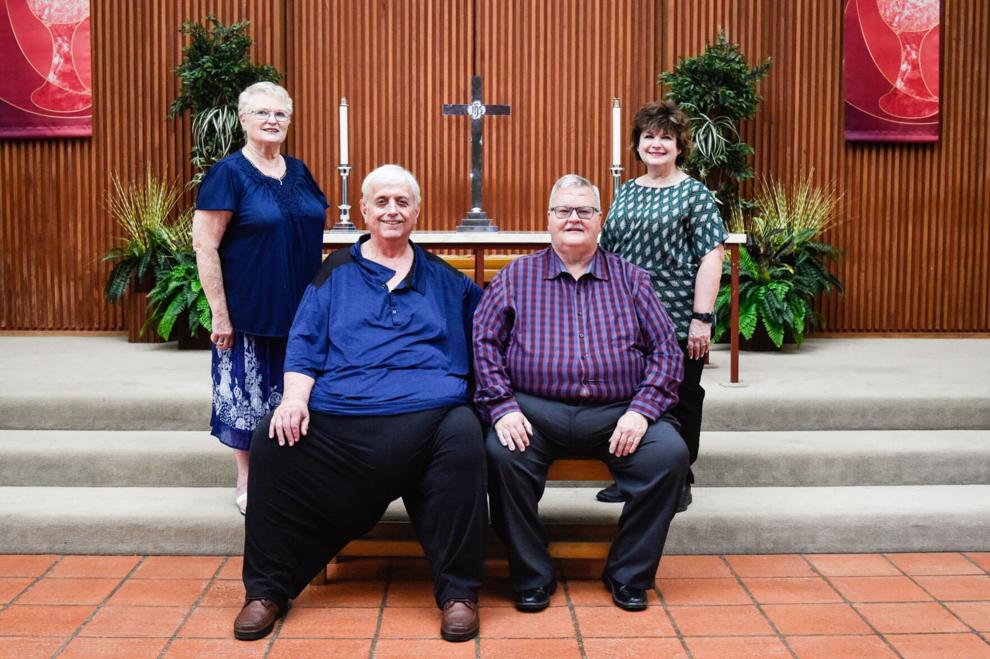 If director Tim McGaugh gets his wish, the first rehearsal since the pandemic — which will have singers practicing while socially distanced — will have the choir back in harmony. The chorus meets at 7 p.m. Sept. 13 at First Christian Church of Denton, 1203 Fulton St. The choir will rehearse each Monday thereafter.
McGaugh said he hopes the new season will add some more voices to the 25-member choir.
"We need more men," McGaugh said. "There's no audition. We say that all you need to be a part of the chorus is a love of music. Being able to read music is helpful, but it's not required."
Whatever their vocal range — tenor, baritone, bass or somewhere in between — men can come to the first rehearsal and start singing right away. The chorus is open for ages 12 and older.
The chorus was founded in 1971 and used to have a more robust membership. Over the years, younger singers haven't joined in the same numbers, possibly as they try to balance busy work and family lives with hobbies, McGaugh said. A lot of singers have joined to rekindle the love of singing they nurtured in high school and college choirs, but McGaugh said the group is open to people who love singing but worry they won't sound as good as they'd like. He's a longtime Church of Christ song leader and said he enjoys getting singers more comfortable with their own voice and singing with others.
"We get pretty good attendance at our concerts, and people will come up afterward and say, 'I sang all my life in high school and college, and I miss it.' Or someone will come up after with tears in their eyes and tell us, 'That was sung at my mother's funeral,'" McGaugh said. "We perform a mix of music. Mostly I try to select music that the singers want to try, or pieces that are familiar to them."
The choir's ties to the community are deep and wide. When Cooper Creek Baptist Church closed its doors, it gifted its sheet music to the Denton Community Chorus.
New singers are welcome to rehearse in a mask and should prepare to perform two concerts a year, sometimes inviting the audience to join in a sing-along. McGaugh said he plans to have the select members of the chorus resume the tradition of singing a Fourth of July concert with Southmont Baptist Church. The chorus has performed at Denton Arts & Jazz Festival, too.
"This year, we're probably just going to have our holiday concert, but it's a concert that the chorus usually loves," he said. "We really try to build programs that the singers can get excited about. Sometimes I have to convince them to trust me. They won't be sure about one piece, and then by the time the performance rolls around, it's their favorite. It all comes down to having a love of choral music."
The chorus isn't too regimented, McGaugh said, and singers with physical mobility difficulties can rehearse while seated.
"The chorus has been around for a long time, and we still have music to share," he said. "You don't have to be the best singer or read music. You just need to love to sing with other people."