Jim Jarmusch is a strange cat. His movies live in their own little worlds but say so much about our own.
His latest, The Dead Don't Die, is no different.
It's a zombie movie that adheres to the genre but also runs so far away from it, especially by the end where Jarmusch drops off the mother lode of what-the-hells.
Starring Bill Murray and Adam Driver (a match made in heaven), The Dead Don't Die begins like so many zombie movies do: A peaceful town slowly moves left of center and soon its living inhabitants find themselves fighting a horde of undead flesh eaters.
Instead of a rage virus or some government secret spilling out onto the streets, the zombie outbreak is caused by "polar fracking." The Earth's axis is off balance and the whole world has gone mad. Ants run amok, cows hop over fences and pets abandon their owners. But when a deceased couple rises from the soil, things really get out of hand.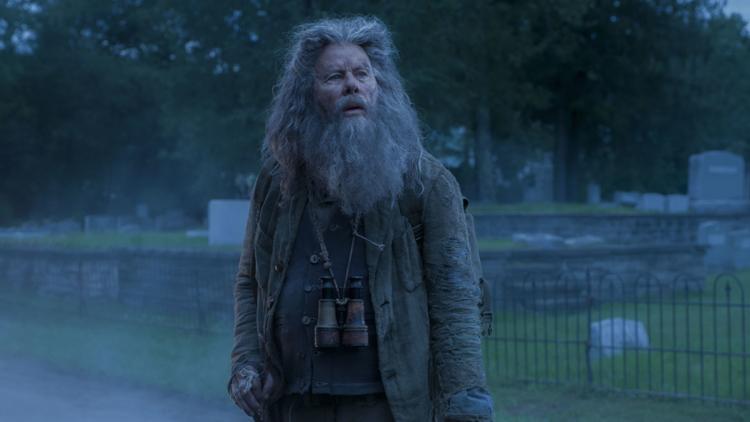 The undead lovers – one of whom is played by Iggy Pop – drag their feet to a local diner in Centerville (where the town's welcoming sign states it has a population of 738 and it's "a real nice place"). At the restaurant, two workers are cleaning up for the night when, all of a sudden, the two zombies storm in and turn their stomachs into raw hamburger meat. To top it off, they ingest some coffee. (We learn the zombies can say what they loved before they died — "baseball," "free cable" and "Chardonnay" — and flock to it.)
Murray and Driver's characters, Chief Cliff Robertson and Officer Ronnie Peterson, roll up on the bloody scene and initially believe that it must have been "a wild animal or something." That's before regular customer Hank Thompson (Danny Glover, who also appears in this week's The Last Black Man in San Francisco) made the same conclusion. Even sweet Officer Mindy Morrison (a terrific Chloë Sevigny), who shows up shortly after, has the same theory — which highlights the town's simplicity and Jarmusch's signature dry wit.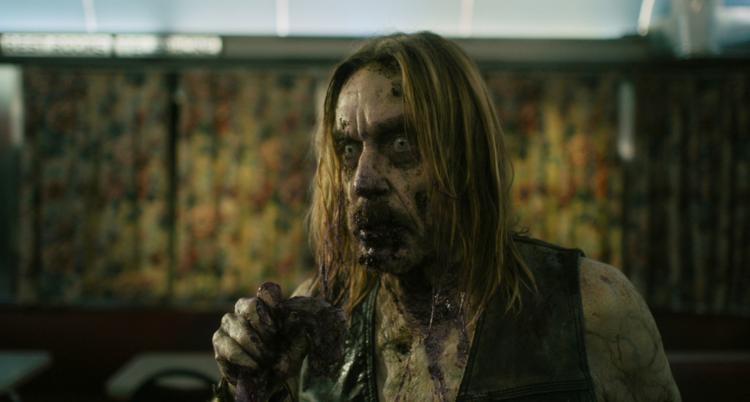 The humor is what keeps this undead story alive. Jarmusch (director of Broken Flowers and Only Lovers Left Alive) is so gifted at holding your attention with his cinematic eccentricity and goofy sensibilities. Whether it's minor details like Steve Buscemi's racist farmer character wearing a Trump-inspired red hat that reads "Make America White Again," or all of Driver's reactions and explanations (shouting, "Oh, yuck!" when he sees the zombie mess for the first time), The Dead Don't Die doesn't kill its laughs at any point. This is especially the case when Tilda Swinton graces the screen with her next peculiar character as a Kill Bill-like undertaker with a cartoon Scottish accent.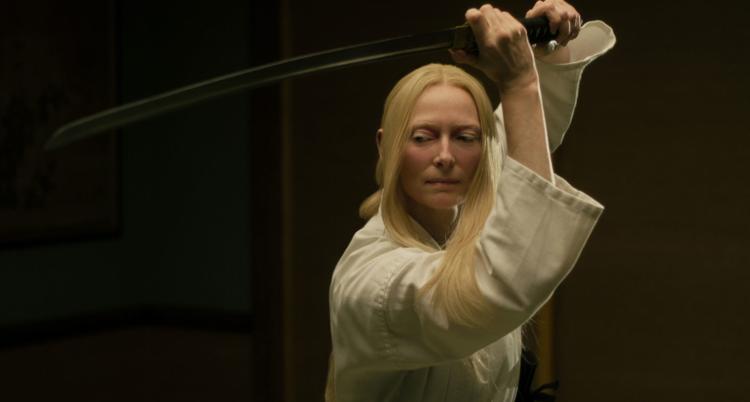 The film admittedly runs out of steam after the second act, when the characters soak in their own confusion for too long. However, it's not long before the film, from out of nowhere, abandons the genre ship to make its own waves. It's as if Jarmusch wanted to slap all the people who thought this was going to be his most accessible and conventional film. Jarmusch clearly had a blast making this film and he doesn't seem to care what anyone thinks. So, when the odd beat drops, just embrace it.
The Dead Don't Die has comedy and characters that are to die for. I cherished all of its bloody fun, and you should, too.