Protests have been a part of human civilization for centuries. The causes have changed, but the act of protesting has not.
As a lifelong educator, I believe that it is imperative to seek knowledge about a cause before taking action. And that knowledge should be broad and not just support a belief. The word provocative does not have a negative connotation for me. It is my job as an educator to provoke thinking. The books I am reviewing cover a wide range of topics, and there are many more good ones available.
Pulitzer Prize-winning author Jon Meacham and Grammy winner Tim McGraw have teamed up to create a tour de force, Songs of America: Patriotism, Protest, and the Music that Made America (Random House, 2019, 302 pages, $30). From "Yankee Doodle Dandy" in the American Revolution to "Only in America" at the Democratic National Convention that nominated Barack Obama, the history and the songs that reflected the emotions of the time are aptly recorded. Many of the songs have remained popular for more than century, underscoring their place in America's history.
As music is a universal across cultures, so is art. Rise Up! The Art of Protest (Jo Rippon, Charlesbridge, 2020, 61 pages, $18.99) is a most handsome book that could be used in so many ways. A brief essay on the chapter topic is accompanied by wonderfully wrought posters with descriptive information of the time, creator and intent of each poster. Chapter topics include women's rights, racial differences, the fight for peace, young people fighting for change, LGBTQ rights and the fight to save the planet.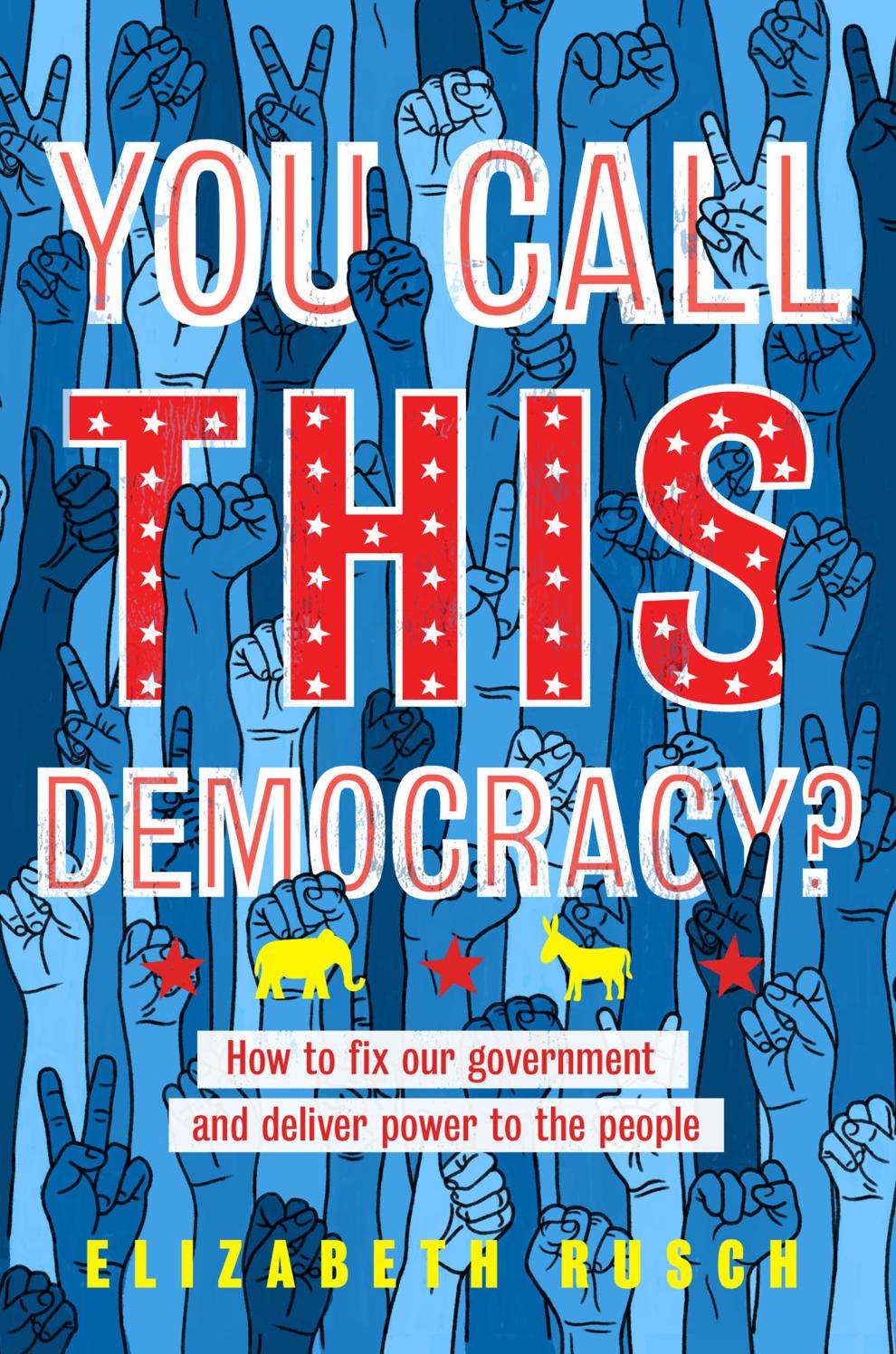 You Call This Democracy? How to Fix Our Government and Deliver Power to the People (Elizabeth Rusch, Houghton Mifflin Harcourt, 2020, 253 pages, $19.99) is a provocative book that tackles many topics that engage the average citizen of the United States. How can a candidate for president get more votes, yet lose the election? What is gerrymandering and why do we allow it? Are our elections for sale? These are but a few of the chapters, which present the information and then give suggestions as to how citizens can bring about change.
Of course, the most powerful tool a citizen has is the vote. What's the Big Deal About Elections (Ruby Shamir, illustrated by Matt Faulkner, Philomel Books, 2018, 32 pages, $17.99) is an overview for younger readers about the history and importance of elections. The book stresses that choosing who serves in government, from local to national elections, is a very big deal. Elections have consequences!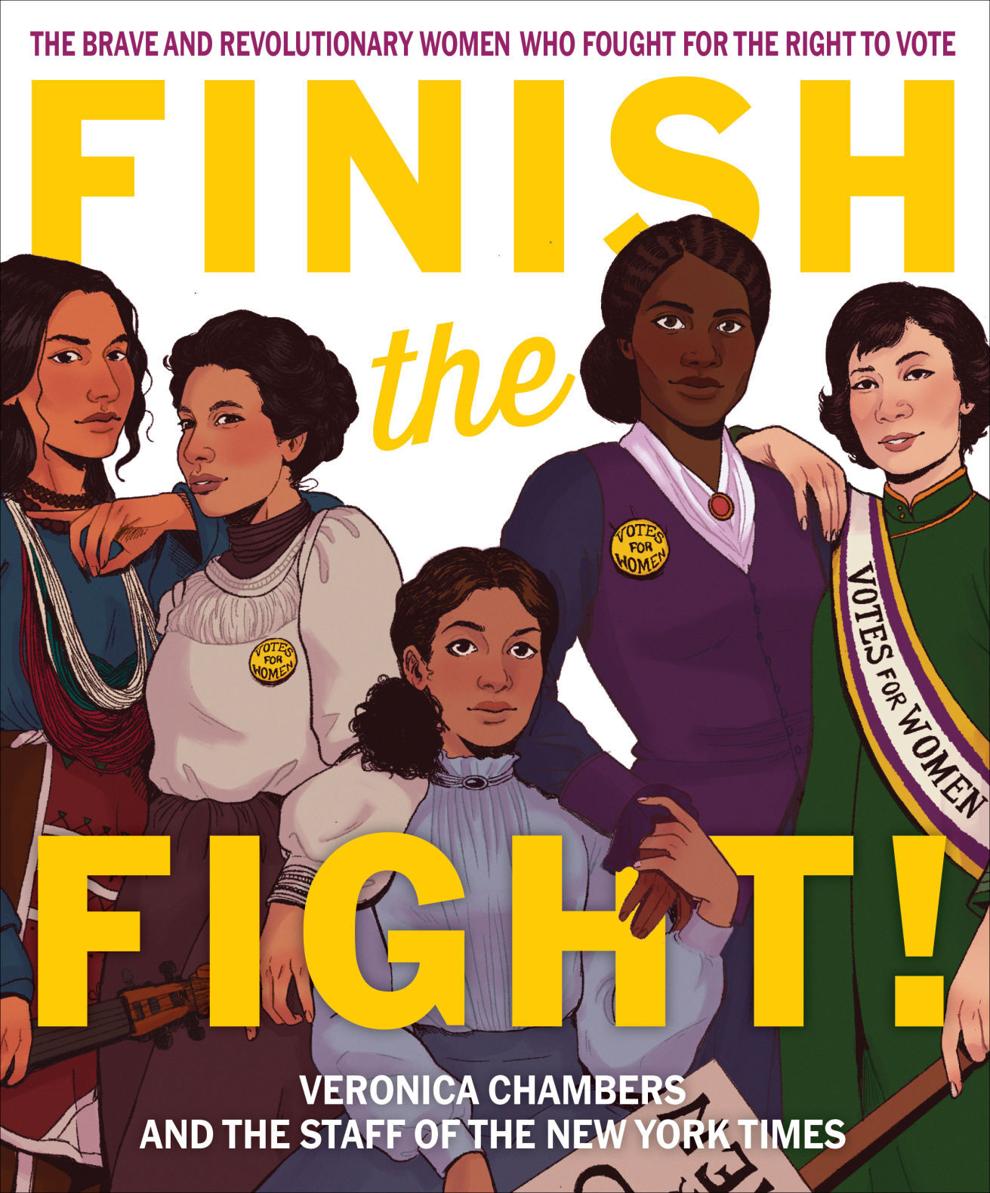 Suffrage is generally thought to be about the right to vote, but the original suffragettes meant it as shorthand for women's rights. Finish the Fight (Veronica Chambers and the staff of The New York Times, Houghton Mifflin Harcourt, 2020, 132 pages, $18.99) is a history of the movement that includes many lesser-known champions for rights. African Americans, Native Americans, Latinas, Asians, gays — all had women who fought for the right to vote and they are highlighted here. Thoroughly researched and artfully presented, the book includes historical photos, timelines, and biographies.
Olive is in the sixth grade and looking forward to a field trip. When she learns that some of her fellow students cannot go on the trip, because of a school policy, she decides to do something about it. Act (Kayla Miller, Houghton Mifflin Harcourt, 2020, 214 pages, $24.99) portrays her decision to run for student council, even though it means running against her two close friends. In this graphic novel, we see the interaction of family, friends and schoolmates during the campaign. The realistic problem and the satisfying outcome make for an engaging book.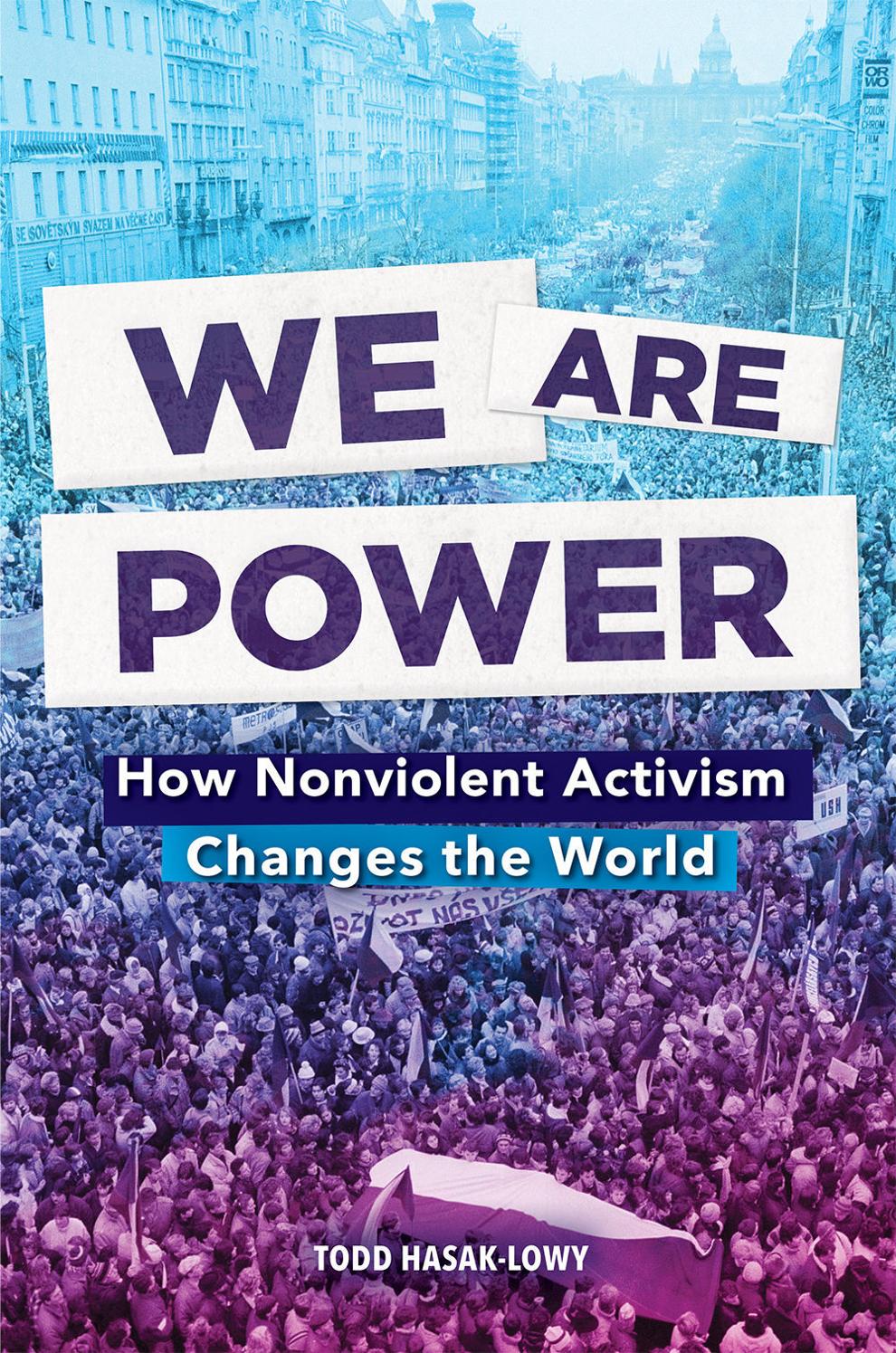 With the news full of protests spilling over into violence and destruction, the book We Are Power: How Nonviolent Activism Changes the World (Todd Hasak-Lowy, Abrams, 2020, 304 pages, $18.99) is certainly high on my list of suggestions. Nonviolent tactics include protests, strikes, boycotts and civil disobedience, among others, but as noted, they stop short of violence. Examples of major successes of such tactics include Gandhi and Indian independence; women's right to vote in the United States; Martin Luther King Jr.'s campaign for civil rights; Cesar Chavez and the farmworkers' movement; Vaclav Havel and democracy in Czechoslovakia, and Greta Thunberg and the climate change movement.
Young people who wonder, "How can I make a difference?" should read this brief biography of Greta Thunberg. Who Is Greta Thunberg? (Jill Leonard, Penguin Workshop, 2020, 50 pages, $12.99) describes a teenager with Asperger's syndrome (which she calls her superpower) who becomes fixated on climate change. What begins as a lonely vigil outside the Swedish Parliament Building builds into a worldwide movement. Thunberg has spoken before the British Parliament and the United Nations. In 2019, she was named Time magazine's Person of the Year. Youth can make a difference.
In a similar vein, No Voice Too Small: Fourteen Young Americans Making History (edited by Lindsay H. Metcalf et al, illustrated by Jeanette Bradley, Charlesbridge, 2020, 40 pages, $18.99) highlights 14 young people who made a difference. Their causes vary widely: pollution, discrimination, bullying and improvement in education are but a few. The design is of double-page spreads with a poem on the first page, and information about the youth and cause on the other. An illustration connects the two. Information about the poets and the forms of poetry is included at the end of the book.
Love Is Powerful (Heather Dean Brewer, illustrated by Leuyen Pham, Candlewick Press, 2020, 30 pages, $16.99) began as a poster held aloft by a 6-year-old child in New York City at the Women's March in 2017. Becoming tired and unable to see much, Mari's mother lifted her on her shoulders. Mari was proud of her sign, so she called out "Love is powerful." To her surprise, some in the crowd repeated it back. Each time she called it out, more joined the chant until hundreds were involved. Even a child can have a meaningful voice!
An excellent book for young children is Speak Up (Miranda Paul, illustrated by Ebony Glenn, Clarion Books, 2020, 32 pages, $17.99). Written in verse, it takes common situations that young children will encounter and gives them encouragement to speak up for what is right. When a person hurts someone with words or fists — become an ally. When someone is lonely, ask them to join your group. When you are sad, ask for help. These and other instances will resonate with the young crowd. Illustrated with bold, childlike paintings, both the children and teachers are multiethnic. Far from being preachy, it is an enjoyable peek into a regular classroom.
You will find these books and more at the Denton Public Library. Our local Barnes & Noble will have a display of these works. Stop by and peruse and possibly purchase.