The holidays are upon us, and this column is just in time to give you suggestions for holiday books and gifts for your adult friends and family.
Christmas Is Coming! (The Metropolitan Museum of Art, Abrams Books for Young Readers, 2019, 160 pages, $24.99) and the museum wants you to celebrate with art, stories, poems, songs, and recipes. Beginning with the story of the first Christmas, the book encompasses the well-known, such as "'Twas the Night before Christmas," to more recent poets and songs. The recipes are mouth-watering and the art and design are spectacular. This will be a book that comes out every year at holiday time.
What is Christmas to you? Christmas Is Joy (Emma Dodd, Templar Books, 2020, 22 pages, $14.99) for a reindeer experiencing its first celebration as its mother explains what truly makes the holiday. Snow, happiness, sharing laughter, kisses, and cuddles are all part of the holiday. Told in a simple rhyme, the glistening illustrations match the beauty of the language.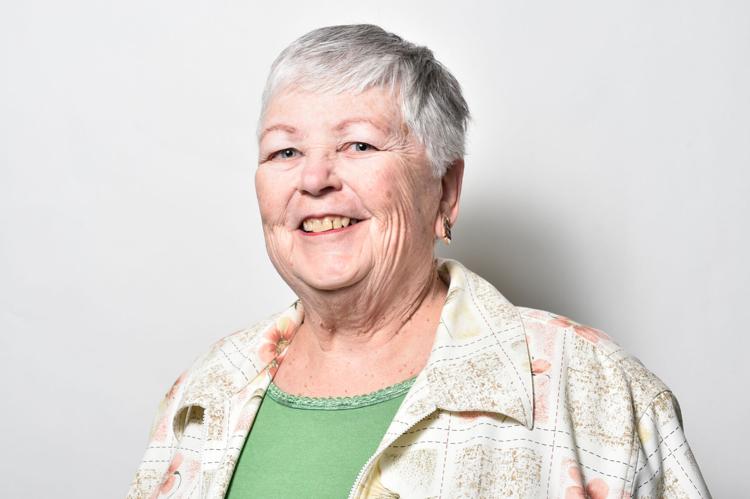 Fans of the best-selling Llama Llama books and the original Netflix series will enjoy Llama Llama Holiday Helper (Anna Dewdney, Penguin Young Readers, 2020, 30 pages, $18.99). Having completed his decorating early, Llama Llama is bored and sets off to help his family and friends. Hanging wreaths, baking cookies, and setting up yard decorations are among the things he helps with. When he is back home and his tree falls over, his friends all pitch in to help. Young children enjoy the familiar, and this pleasant book will have an audience.
It is hard to deny the appeal of Walt Disney characters. Disney Christmas Storybook Collection (Disney Press, 2020, 300 pages, $17.99) includes a story about most of the familiar characters. Each story runs about 20 pages with boldly colored illustrations taking up half the space. Perfect reading for a goodnight tale or to keep the little ones entertained for a few minutes during a hectic day.
A father and son pair of rabbis have teamed up to create The Littlest Candle: A Hanukkah Story (Kerry and Jesse Olitzky, illustrated by Jen Kostman, Kalaniot Books, 2020, 32 pages, $17.99). Nine candles live in a drawer, and as Hanukkah is about to begin they debate which should be lighted on the first night, each sure of its own importance. Only the smallest candle does not put itself forward, agreeing with each of the others as to their importance. The others realize Flicker's value and push him forward to be the shamash, the candle that has the highest place on the menorah and lights each of the others. The history of Hanukkah is woven into the story and clearly told on the last two pages of the book.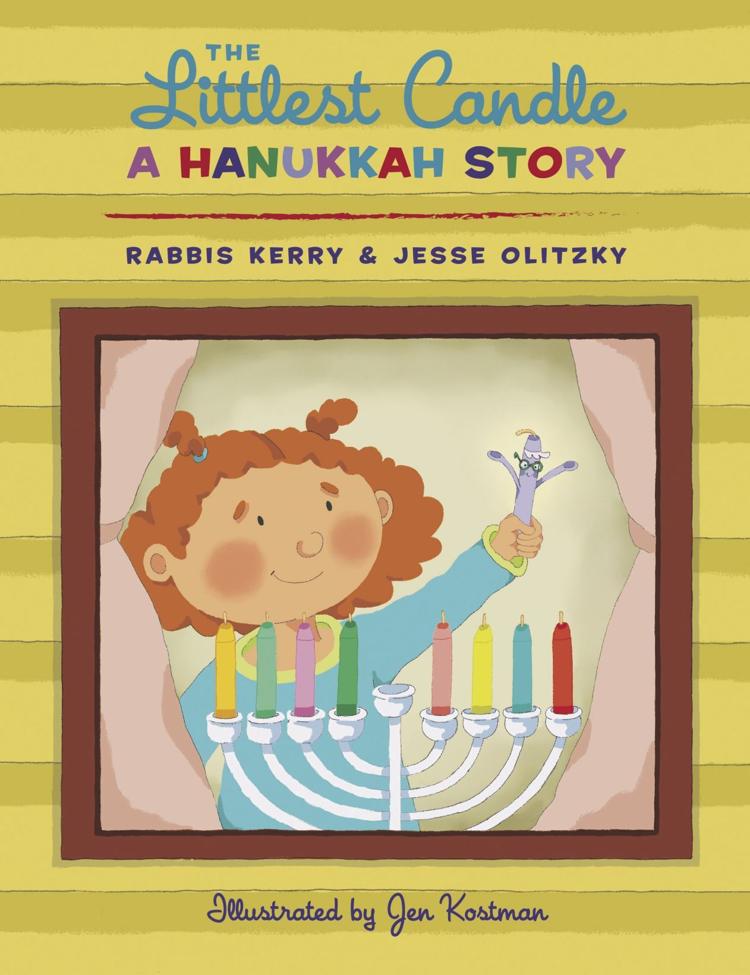 Coincidently, The Ninth Night of Hanukkah (Erica Perl, illustrated by Shahar Kober, Sterling, 2020, 32 pages, $16.95) posits adding a night to the Hanukkah celebration, shamash night, to honor those who "have the power to spark change and brighten the lives of those around them." Upon a move into a new apartment, it is obvious a box is missing — the one that holds the objects for celebrating Hanukkah. The two children improvise a celebration for each night, meeting a new neighbor each night and borrowing something that is almost what they need. They invite all of their new acquaintances to for a ninth night party, that feels just right.
For the history buff on your list, Countdown 1945: The Extraordinary Story of the Atomic Bomb and the 116 Days that Changed the World (Chris Wallace with Mitch Weiss, Avid Reader Press, 2020, 312 pages, $30) will be a hit. Noted journalist, Chris Wallace recounts the events from the moment when Truman became President to the dropping of the atomic bomb on Hiroshima. FDR had kept Truman out of the loop on the Manhattan Project, and he had to struggle with the many implications of the projected bombing in a very short time. Truman was also dealing with the Potsdam Conference and what became the beginning of the cold war. We are privy to the interactions of the scientists, isolated in Los Alamos, New Mexico, and the competition among the pilots and crew who would deliver the bomb. Wallace includes a vignette of one of the women who worked at the Oak Ridge, Tennessee site and of a woman who survived the bombing. In true journalistic fashion, much is covered and at a rapid pace. I finished the book in one day and have a much better understanding of that time.
As an avid reader of mysteries, I am always looking for a new author to follow. The Mountains Wild (Sarah Stewart Taylor, Minotaur Books, 2020, 407 pages, $27.99) is the beginning of a new series by an author I have somehow missed. Part police procedural, part thriller, and part romance, the parts blend together to make an exciting book. The book is essentially the story of two cousins, one who is a successful police detective on Long Island, and the other who went missing in Ireland 23 years before the book is set. Alternating between 1993 and 2016, there are two searches for Erin and other young women who have gone missing. There are also occasional vignettes reflecting on the strained relationship between Maggie and Erin during their life together. The ending is a total shocker, and worth the time to get there!
Know someone who likes snarky writing? My Life as a Villainess: Essays (Laura Lippman, HarperCollins, 2020, 270 pages, $27.99) will be a perfect gift. I am always curious about the lives of the authors I read regularly, and I have read all of Lippman's mystery novels. Here, she muses on friendship – not a very good friend; family – her two husbands and her daughter; her early career as a reporter – she holds grudges; and life in general. The essays are self-revelatory and quite funny if you like snark. Be aware that they are liberally peppered with salty language.
Even death cannot contain Bobby Bell. Her irrepressible advice flows from Nobody Will Tell You this but Me: A True (as told to me) Story (Bess Kalb, Alfred A. Knopf, 2020, 206 pages, $25.95) to her granddaughter, from her grave. It is an interesting style of writing, and actually comes from every email and phone message Bobby ever sent to her granddaughter, as well as stories told by members of the family. Full of family conflict and love, it is impossible not to laugh at the antics of this whirlwind of a woman.
My daughter, Sara, is an excellent cook, so she has given me the reasons why Everyone Can Bake: Simple Recipes to Master and Mix (Dominique Ansel, photography by Evan Sung, Simon & Schuster, 2020, 327 pages, $37.50) is a fine gift choice. Ansel begins with the building blocks of baking: bases, fillings, and finishings. Like a child with blocks, you begin simply and move on to fantastic creations. Included is a section on assembly and techniques. The design of the book provides plenty of white space, so one can add personal notes in the book. Sara feels there are not enough step-by-step pictures, but the illustrations of the finished product are wonderful. In fact, given the size of the book and the mouth-watering photographs, this could be a wonderful coffee-table book.
The other book Sara recommends is Milk Street Fast and Slow: Instant Pot Cooking at the Speed You Need (Christopher Kimball, Little, Brown and Company, 2020, 290 pages, $30). The book begins with an explanation of how the instant pot works and suggestions for getting the best results. There is a large variety of recipes which are easy to follow. The design has a full-page display of the finished product faced with a page that includes the ingredients, a brief statement about the food or its cultural origin, and precise instructions for preparing. There is also enough white space to add your own comments. Given that so many families are eating at home these days, this book is truly a winner.
You will find these books and many more in the Denton Public Libraries. Our local Barnes & Nobel has created a display of these books, so stop by and peruse and possibly purchase.