March is Women's History Month and I have selected a wide range of topics spanning more than 100 years.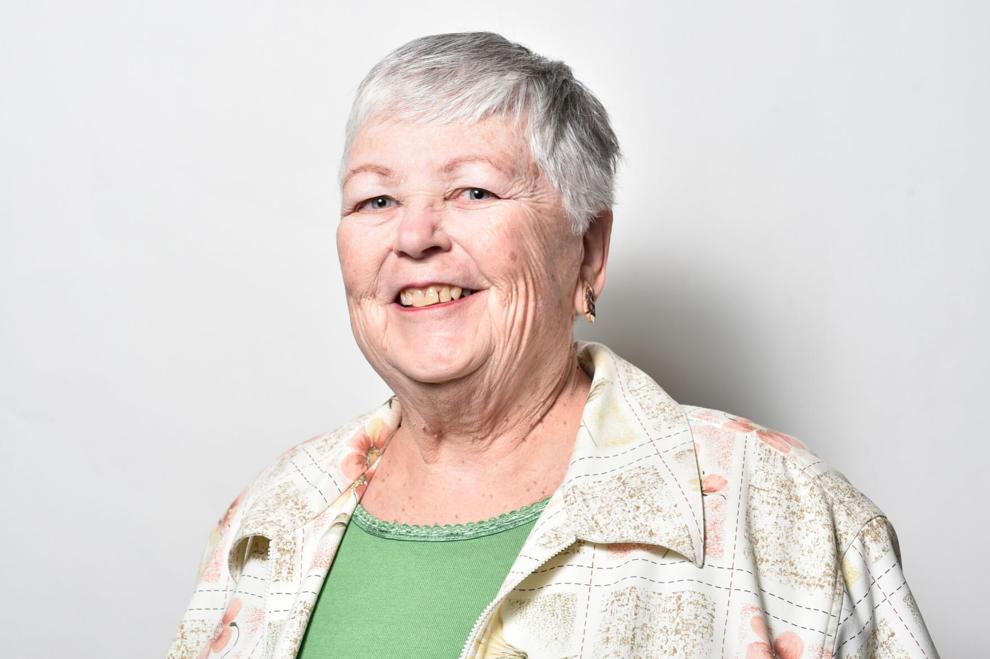 It is rare that an informational book is both lyrical and informative. Award-winning author, Kathryn Lasky has accomplished that in She Caught the Light: Williamina Stevens Fleming: Astronomer (Illustrated by Julianna Swaney, Harper, 2021, 32 pages, $18.99). Mina was born in 1857 in Scotland, where her father was a photographer. Lasky's stellar use of metaphor is combined with the illustrator's talent to create magical pages that take one's breath away. She describes going into her father's darkroom "… to see the magic as the faces of a family portrait emerged on the plates, melting out of the darkness like stars in the night." Fleming immigrated to Boston, where she worked first as a maid for the director of the Harvard College Observatory. In her short lifetime she broke many barriers, discovering the Horsehead Nebula, classifying more than 10,000 stars, creating a portrait of the universe astronomers would use for a century. Fleming also became the first woman to hold a titled position at Harvard University. Treat yourself to this wonderful book, and read it aloud to someone, child or adult!
There is a myth that women and math do not do well together. Dispelling this myth is Maryam's Magic: The Story of Mathematician Maryam Mirzakhani (Megan Reid, illustrated by Aaliya Jaleel, Balzer + Bray, 2021, 32 pages, $18.99). Maryam was a storyteller and artist as a child, desiring to become a writer when she grew up. Born in Iran in 1977, she was among the first wave of girls who were allowed to receive an education. At the age of 12 she was introduced to the field of geometry which set her imagination soaring. She would draw pictures of the concepts, expanding the ideas into new realms. Obtaining a graduate degree at Harvard University, her geometrical concepts became more complex, resulting in her "magic wand theorem." Her work led to her becoming the first woman to receive the Fields Medal, the most important award in mathematics, in 2014!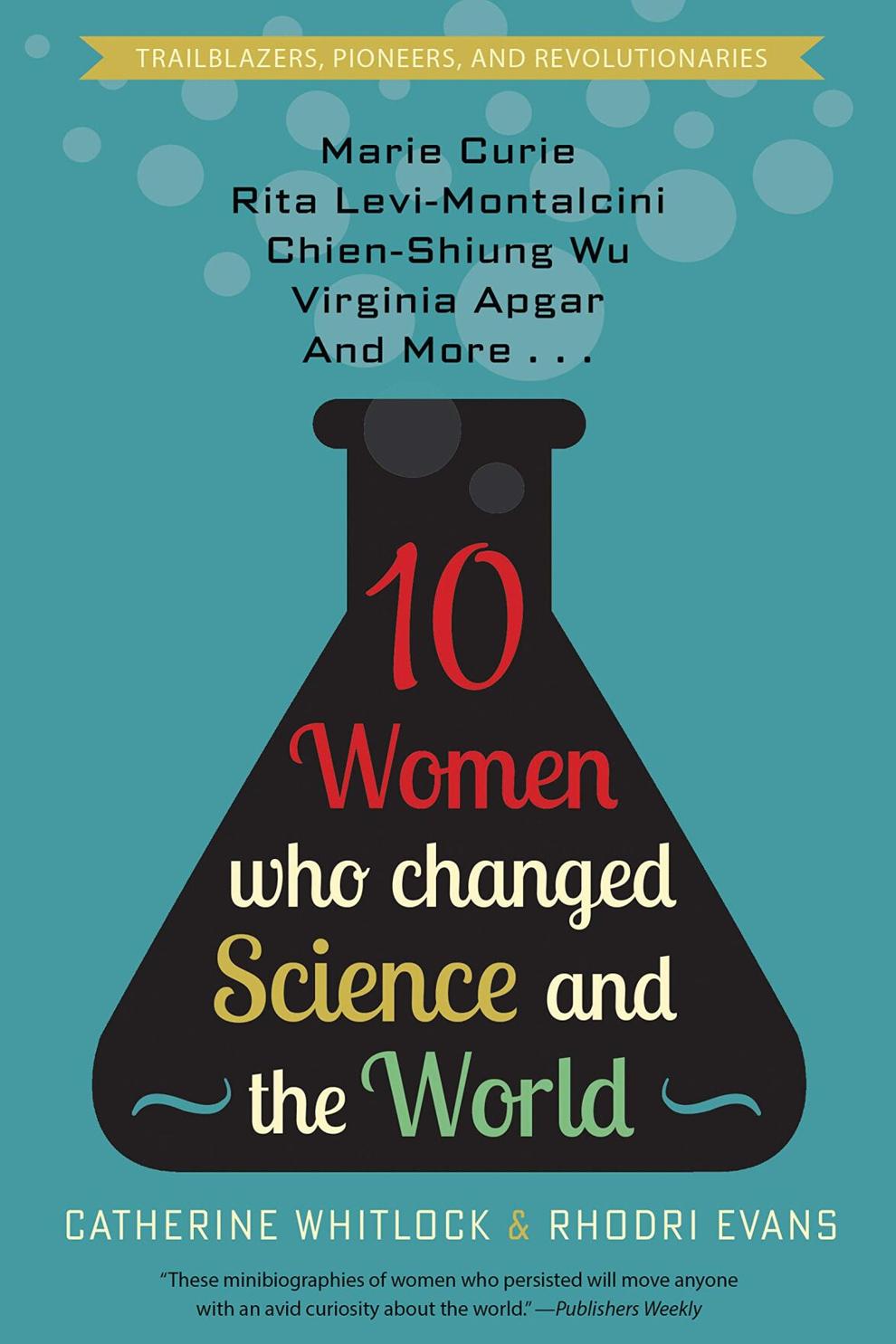 How do you choose the 10 Women Who Changed Science and the World (Catherine Whitlock & Rhodri Evans, Diversion Books, 2019, 288 pages, $26.99) to be in your book? The foreword of the book explains the criteria the authors used, and their selections seem apt. Though many of the names are not widely known, their work had a huge impact. Virginia, Apgar, Rachel Carson, Marie Curie, Lise Meitner, and Chien-Shiung Wu are among the women about whom these essays are written. Each essay paints a broad picture of the scientist, including both their personal and scientific lives. Written in an approachable style, with bibliographies for further reading, one can pick and choose an essay at random and enjoy an informative read.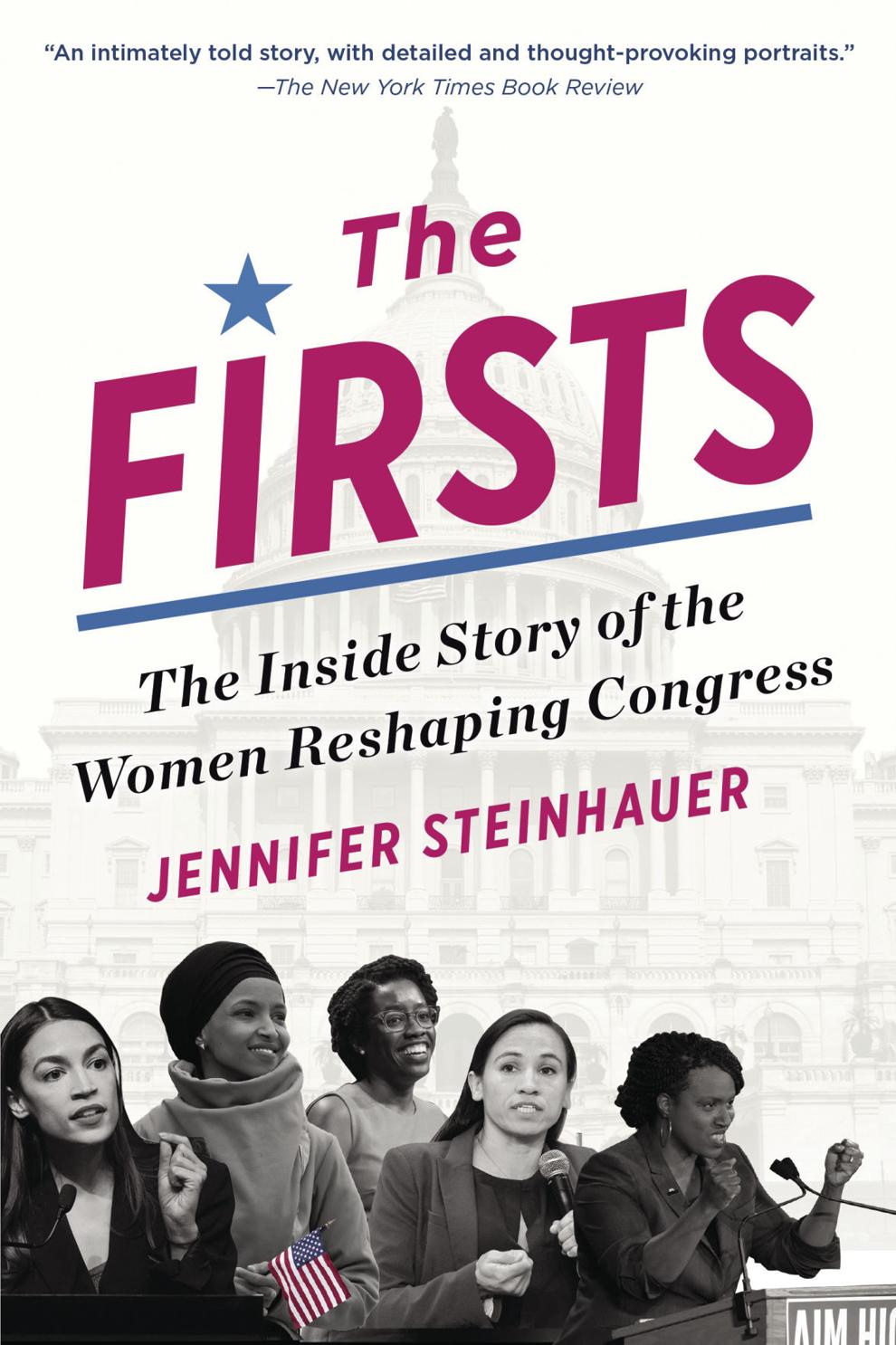 Congress has been in the news for many reasons in the past few years. Jennifer Steinhauer, an award-winning reporter for the New York Times, has chosen to write about the class of 2019, the biggest class of women in history to be elected to Congress. The Firsts: The Inside Story of the Women Reshaping Congress (Jennifer Steinhauer, Algonquin Books, 2020, 262 pages, $27.95) follows the first term of the women who represent firsts. They are "… the first two Muslim women; the first two Native American women; the first female members of Congress from their state or district, or the first black or Latina from their state or district, or the youngest, or a combination of those." Representing different parties and beliefs, they each had an impact. I learned a great deal about the inner workings of Congress, the archaic and arcane rules, as well as the women who came before this class in Congress. I really had a hard time putting the book down. Well written and cited, I found myself looking up each woman on Google, as I wanted to learn more.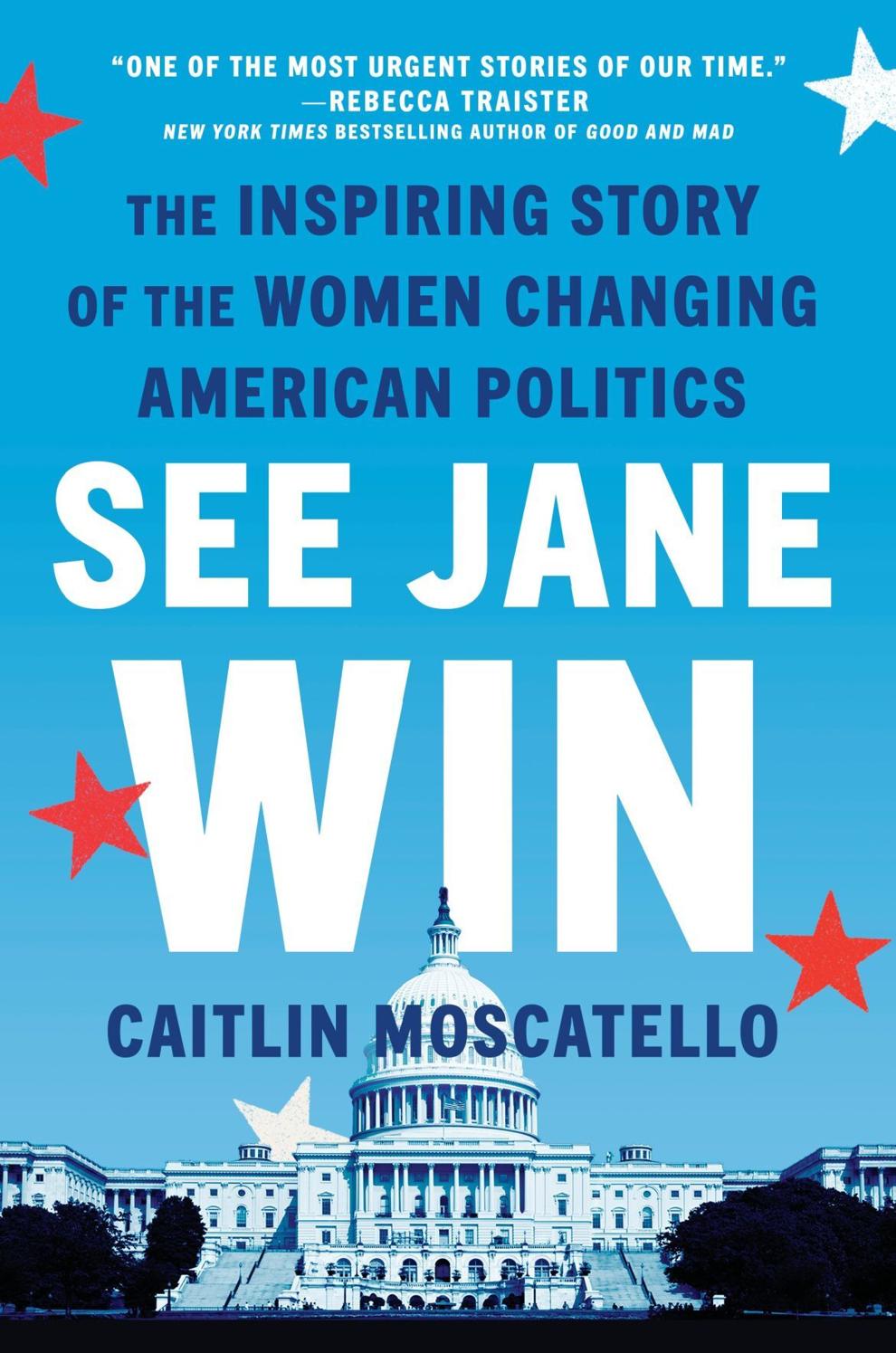 In a similar vein, See Jane Win (Caitlin Moscatello, Dutton, 2019, 320 pages, $28) covers the races of four women, running for different offices, during the 2018 election. It is a real primer on the entire process. Making a decision to run is rarely easy, and each woman had a different reason and experience. The training to run a campaign is arduous, make one mistake in the voluminous paperwork and you are done! Then there is the campaign with all the ups and downs, dirty pool, and support from surprising places. Finally, election night arrives and its aftermath. Anyone planning to run for office at any level would learn much from reading this book, as well as those of us who like to know how things work.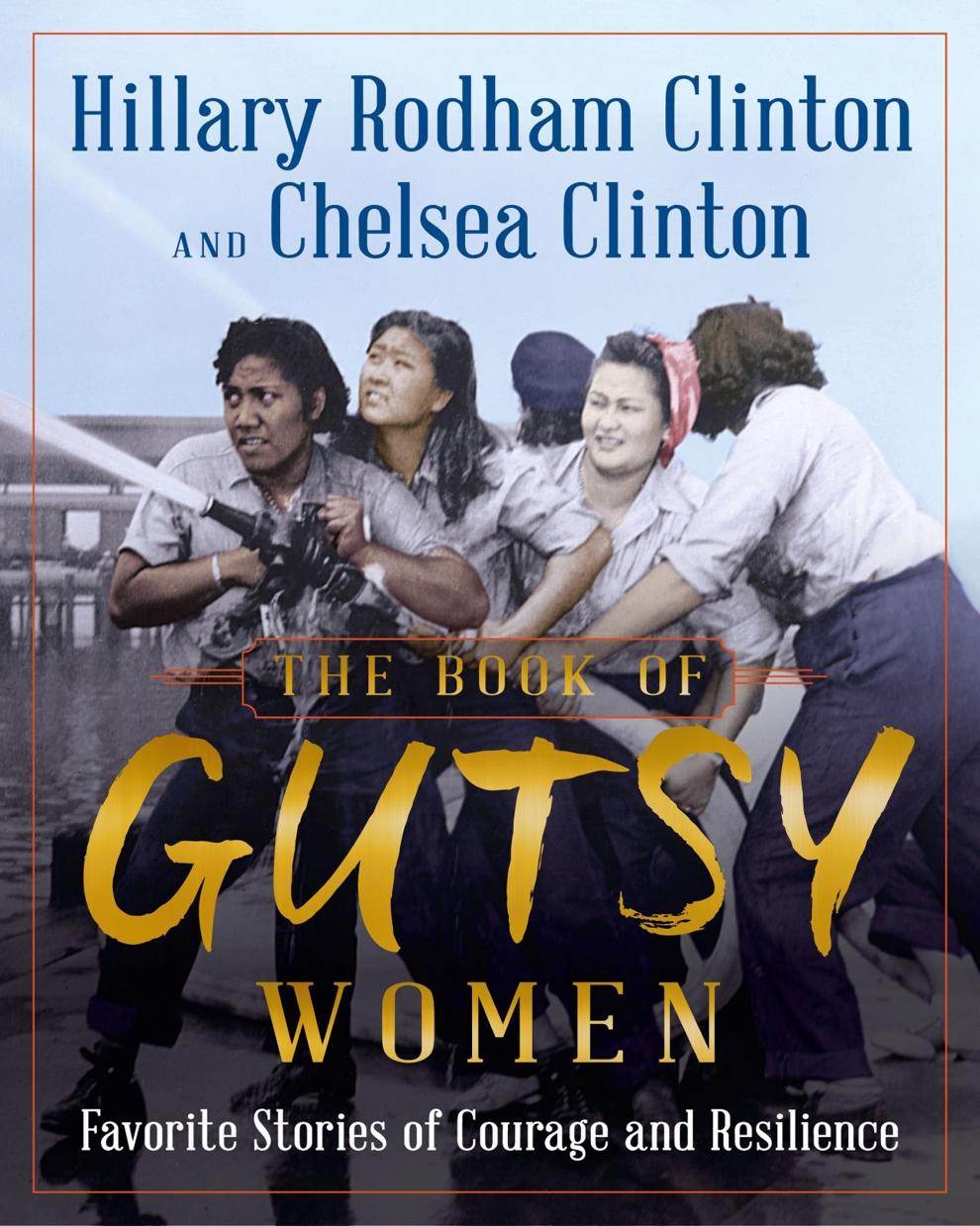 Hillary and Chelsea Clinton have met many people, and one of their favorite experiences is to meet a child who says, "You're my hero. Who's yours?" The Book of Gutsy Women (Hillary Rodham Clinton and Chelsea Clinton, Simon & Schuster, 2019, 450 pages, $35) is their answer to that question. Divided into categories such as Advocates and Activists, Education Pioneers, and Storytellers, the essays are presented as if they are a conversation between the two. Informal in style, each brief essay is accompanied by a photograph. This is a tome in size but a breeze to read (but not to hold).
Breaking barriers is the underlying theme of many of these books. Astronauts: Women on the Final Frontier (Jim Ottaviani & Maris Wicks, First Second, 2020, 170 pages, $19.99) has as its focus the trials that women faced in their attempt to become astronauts. It also depicts the Russian approach that encouraged women to become a part of their program, sending the first woman into space. Written in graphic form, it is accurate in content and attractive to teenagers who might not pick up a scientific text in another form.
Remember when the only informational books available to school age children were "The True Book" series and the "All About" series? Well, the True Books still exist as a series published by Scholastic. Women in the Old West (Marti Dumas, Children's Press, 2021, 48 pages, $27.48) follows a school-oriented format, with questions for each segment. It includes numerous photographs and other artwork, and could be a jumping off place for those looking for a brief introduction to the topic. A bibliography can lead a reader to more in-depth books.
A Girl Named Rosita: The Story of Rita Moreno: Actor, Singer, Dancer, Trailblazer! (Anika Aldamuy Denise, illustrated by Leo Espinosa, Harper, 2021, 40 pages, $17.99) is a picture book biography of Rita Moreno. She is a child who loves to sing and dance, and leaves Puerto Rico with her mother to come to the United States. Her determination, training, and talent culminate in her being signed to a Hollywood contract. Marino is the first Latina to be awarded an Oscar, after being nominated for her role in West Side Story. Bold and colorful illustrations capture the fire that Marino's dancing exhibited. A Spanish language edition is also available.
Women have frequently been shoved to the back of the gallery when it comes to recognition in the arts. Women Artists A to Z (Melanie LaBarge, illustrated by Caroline Corrigan, Dial, 2020, 60 pages, $19.99) highlights women who have made a difference in the art world. Alphabetical order is used to select one word that describes the artist's work. For example: P is for pottery, with the artist being the noted Maria Martinez, and Q is quilt for the Gees Bend Collective. Each letter is a two page spread exhibiting the artist and her work. At the end of the book one finds a brief bio of each artist and an art suggestion that reflects that artist's work. The Amon Carter Museum in Fort Worth has several events available this month that focus on women in the arts.
Check the Denton Public Libraries for these books and more. Our local Barnes & Noble will also have a display of some of these books and others related to the theme.