This column continues the focus on the Denton Public Library's Summer Reading Challenge theme, "Imagine Your Story." The theme highlights books of folk and fairy tales, mythology and fantasy. This month's column is predominantly books of fantasy. You will notice that a quest is the driving factor in most of the books.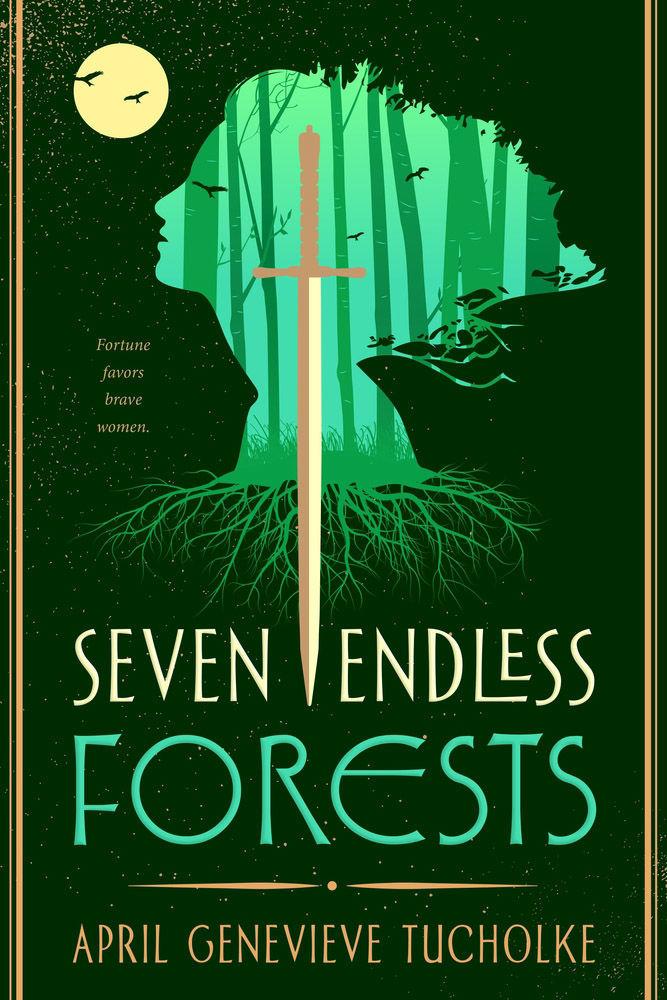 I could swear that as I read Seven Endless Forests (April Genevieve Tucholke, Farrar Straus Giroux, 2020, 330 pages, $18.99) I could hear the strains of Edvard Grieg's "The Hall of the Mountain King" playing in the background. Set in an ancient fantasy world that is obviously Scandinavia, the book has overtones of an Arthurian legend, but is no pale imitation. It is a robust tale of quests replete with inventive magic, witches, druids, drakes, wizards and bards.
Torvi has lost her mother, her lover and all the members of her household to a plague. Only she and her sister survived. Then her home is burned by marauding fire-loving wolf-priests and her sister is captured. Torvi joins a band of bards on a quest to rescue her sister and encounters amazing adventures on the way. The book ends satisfactorily, with a promise of more to come. I will look forward to sequels of this well-told tale.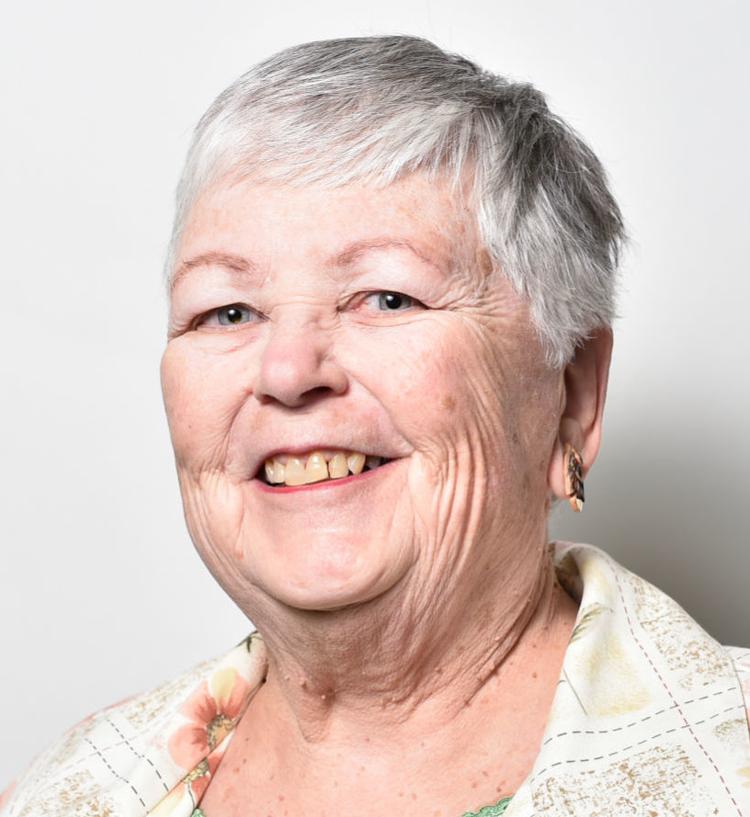 Csorwe was born to be a sacrifice to the Unspoken God on her fourteenth birthday. On the predestined day, a wizard gives her the choice to join him and save her life. The Unspoken Name (A.K. Larkwood, Tor, 2020, 462 pages, $25.99) takes many twists and turns as the wizard seeks to regain his lost kingdom and uses Csorwe to help him.
She becomes an assassin, a spy, a thief, all to aid Belthandros in his quest. What she wants is to find where she belongs and a family to call her own. Everything centers on locating the mythic Reliquary of Pentravesse, an eight-sided rosewood box inset with gold. What it holds is revealed in the final chapter and is quite a surprise. In a world of shifting alliances, the complex tale holds the reader, as one never knows what is coming next.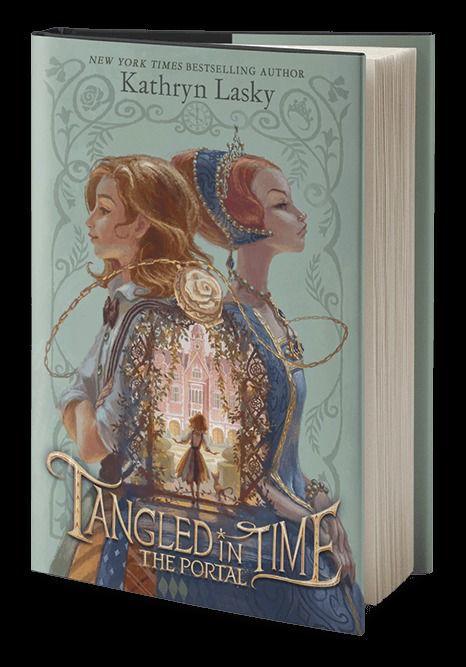 Rose has a happy life. She has friends, gets on well with her mother and has a large following on her fashion blog. When her mother dies in a car crash, Rose goes to live with her grandmother, whom she doesn't know. Gran has dementia, and only seems to know Rose when they are in her glorious greenhouse. The greenhouse is the key to a time-shifting story where Rose becomes Tangled in Time: The Portal (Kathryn Lasky, Harper, 2019, 362 pages, $16.99).
In the present time, Rose faces a trio of nasty bullies in her new school. In the past where she serves a young Queen Elizabeth I, she faces bullies of a different kind. The times are tied together by Rose's quest to locate her father, whom she never knew, and who she suspects is from the past. A golden locket with a picture of her and her mother, and a handsome man wearing an Elizabethan ruff, plays an important part in the story.
This is the first of a series by a Newbery Honor-winning author. Lasky's style of writing draws readers in and keeps them looking for that next book in the series!
Graphic novels are popular with all ages, so I have decided to include several, covering an age range of middle school through adult. Yes, adults like graphic novels. I have seen a whole section at the North Branch.
Disney Pixar movies always generate spinoffs in toys and books. Onward: Quests of Yore (Rob Renzetti, illustrated by Austin Mabison, Louise Smythe, Nick Balian and the Disney Storybook Art Team, Disney Press, 2020, 192 pages, $16.99) is a companion book to the movie Onward. The story is of two elf brothers whose father has been dead for 16 years. He left a note to be given to his younger son on his 16th birthday. It sends the boys on a quest to seek the magic that will bring their father back for 24 hours.
The elements of the story are interwoven with all the things one must know and perhaps encounter on a quest. Fearsome beasts, notable landmarks, enchanted accessories, curses and spells are but a few of the things one must learn about. The humor, medieval-style illustrations and quixotic nature of a quest will appeal to middle grade readers.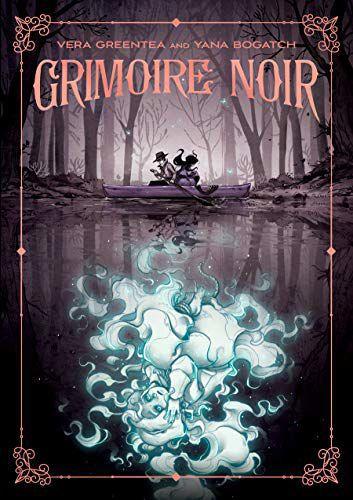 For a reader who enjoys fantasy, a book titled Grimoire Noir (Vera Greentea, illustrated by Yana Bogatch, First Second, 2019, 275 pages, $24.99) was certain to draw my attention. A grimoire is a book of spells, and noir means dark, thus a book of dark spells! The illustrations fit the title, being predominately dark and spooky.
Blackwell is a town dedicated to protecting those who "have magick." Only females have this trait, and they are protected by a powerful spell that keeps outsiders from the town, but also keeps them from leaving the town. Bucky's sister, Heidi, is missing and he vows to find her. Possessing the strongest talent in generations, Heidi might have been kidnapped by the Coven of Crows to be used to their advantage. Tension and a touch of romance are woven throughout the tale that will appeal to teens.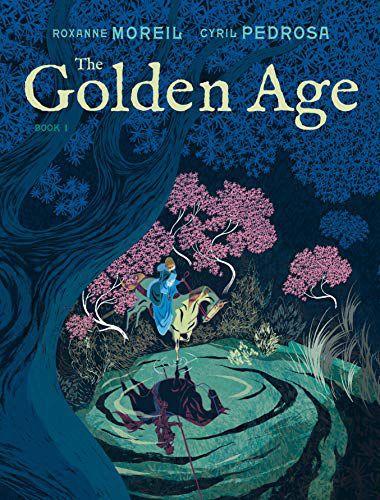 There are rumors throughout the land that there was once a Golden Age (Book 1) (Roxanne Moreil and Cyril Pedrosa, First Second, 2020, 224 pages, $29.99) when all were equal and "did not seek felicity to the detriment of others." Tilda is about to be crowned queen when her mother betrays her in favor of her younger brother, who is malleable. As Tilda escapes into the countryside she encounters danger, a hidden community and rebellion.
Failing to accept the cause of the rebellion, she continues to seek to become queen. The book concludes with an encounter with her mother, and presages the next book to come. Oversized with colorful panels, it is attractive but a bit hard to hold.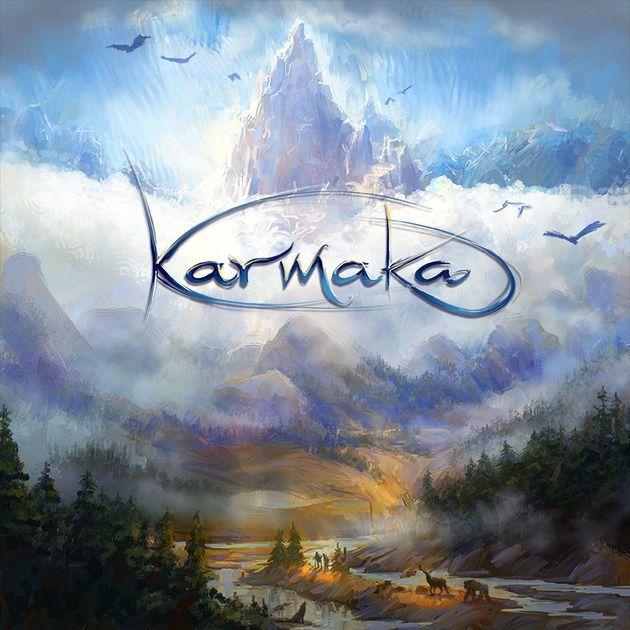 Are you tired of jigsaw puzzles and all of your games you have played numerous times during this time of isolation? Then Karmaka (Hemisphere Games, Chronicle Books, 2020, $29.95) is what you have been seeking. Winner of the Boston Festival Indie Games Best in Show and Best Artwork, and finalist for Gamer's Choice at South by Southwest, Karmaka is a game of nuance and strategy. One begins as a dung beetle and climbs the Karmic Ladder through reincarnation, leading to new lives and finally Transcendence. My son, Jared, and I slowly played several times to absorb the complex rules. And then we played with a vengeance!
Beautifully designed cards are distributed to each player in a Hand and a Deck, from which the player creates Deeds and a deck for a Future Life. There is also a deck that is the Well for all players and discarded cards that are the Ruins, but are still in play.
As I said, we played slowly at first, but the game is definitely addictive. When I finally told Jared he had to go home, he commented: "For each game I used a different strategy because of the cards I had. There is a lot of forward thinking in this game!" I agree, and I don't think I will ever tire of the game because it is different each time.
You will find these books and more in the Denton Public Library. The librarians are still at work and the summer reading program is in full swing. Our local Barnes & Noble is open and will have a display of these works. Stop by and peruse and possibly purchase.