Earth Day has been recognized since 1970 as a way to demonstrate support for environmental protection. We strive to protect the things we love, and the Earth should be one of those things. There are so many good books to recommend this month that I am providing a long list with shorter reviews.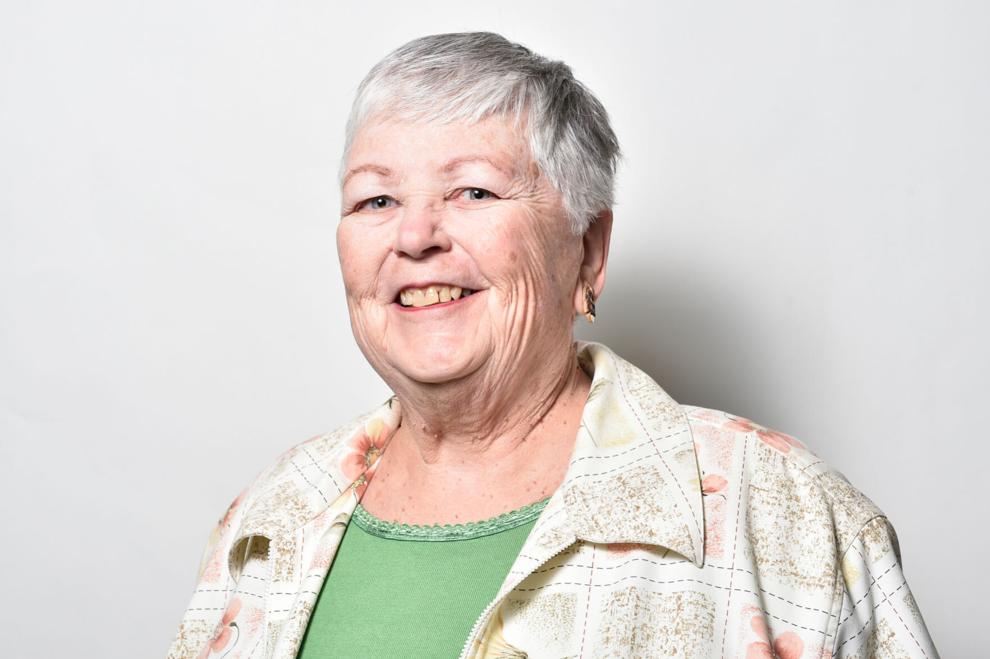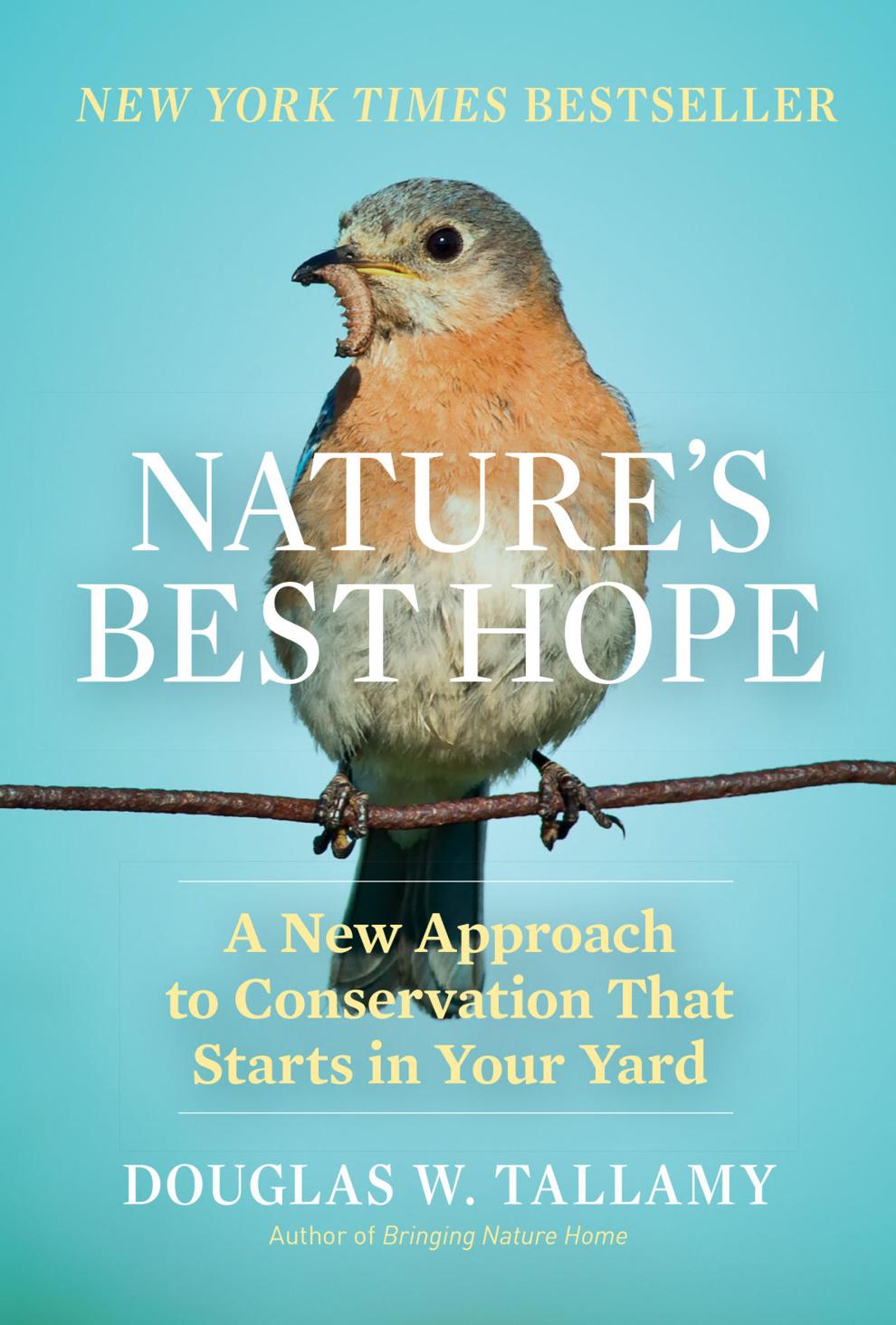 We are Nature's Best Hope: A New Approach to Conservation that Starts in Your Yard (Douglas W. Tallamy, Timber Press, 2019, 254 pages, $29.95). In a book that does not preach but persuades with a quiet passion, Tallamy lays out the errors that we have made with our Earth over hundreds of years. We have come to idolize expanses of lawn and have planted many invasive species that have taken over our ecology. We need exposure to nature to thrive, and a visit to a national park for one week a year does not suffice. Tallamy suggests that we create "a Homegrown National Park" that stretches across our country. We should shrink our lawns, plant native species of trees and plants, and root out the invasives. The result does not have to look messy, and will encourage birds, butterflies and other fauna to return to our neighborhoods.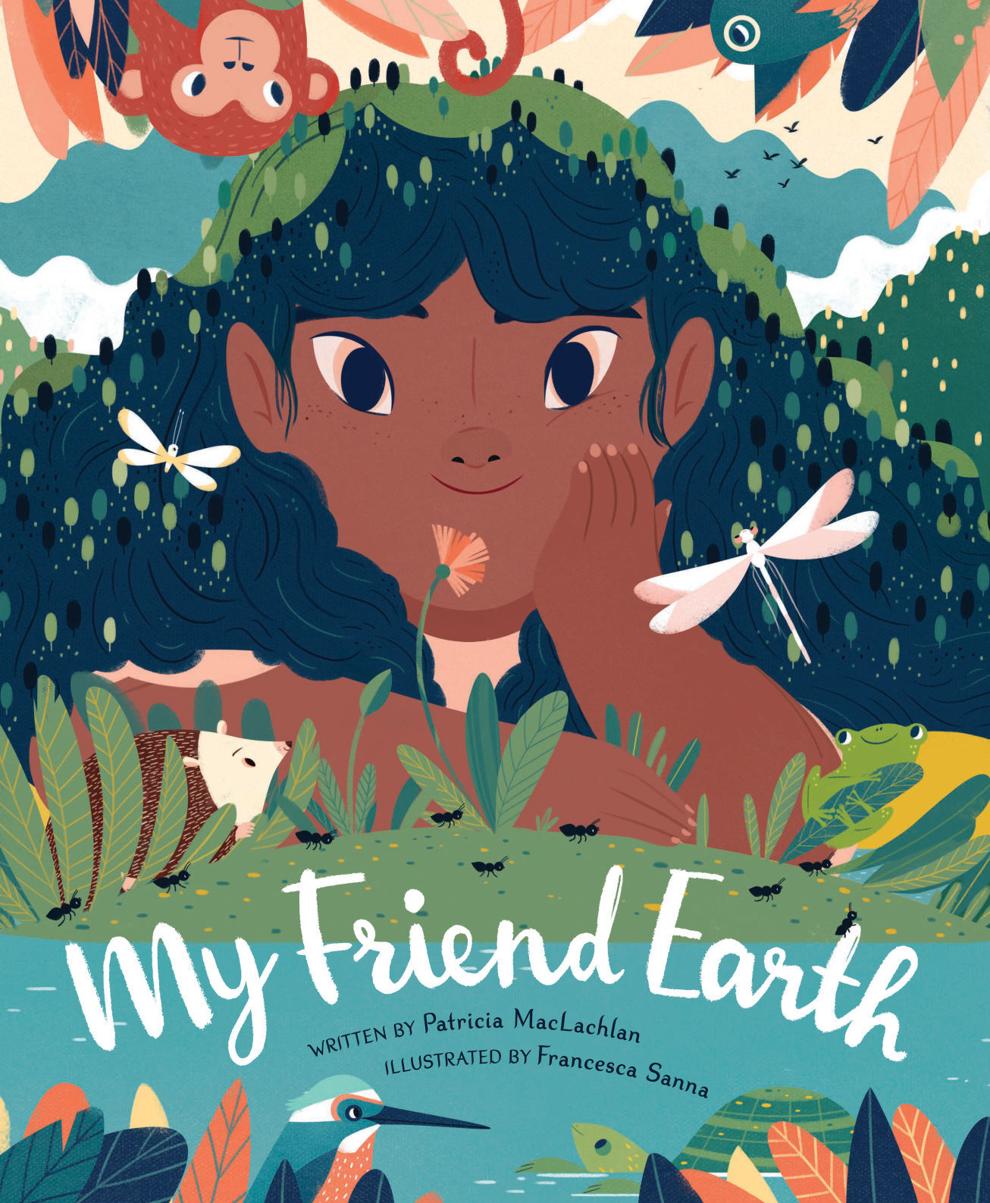 Newbery Award winning author, Patricia MacLachlan, shares her love of nature in My Friend Earth (Patricia MacLachlan, illustrated by Francesca Sanna, Chronicle Books, 2020, 32 pages, $17.99). A warm brown personification of Earth awakens and takes us through a year, highlighting the aspects of each season. Beautiful die-cut pages stimulate the imagination and will have young children poring over the illustrations, tracing them with their fingers.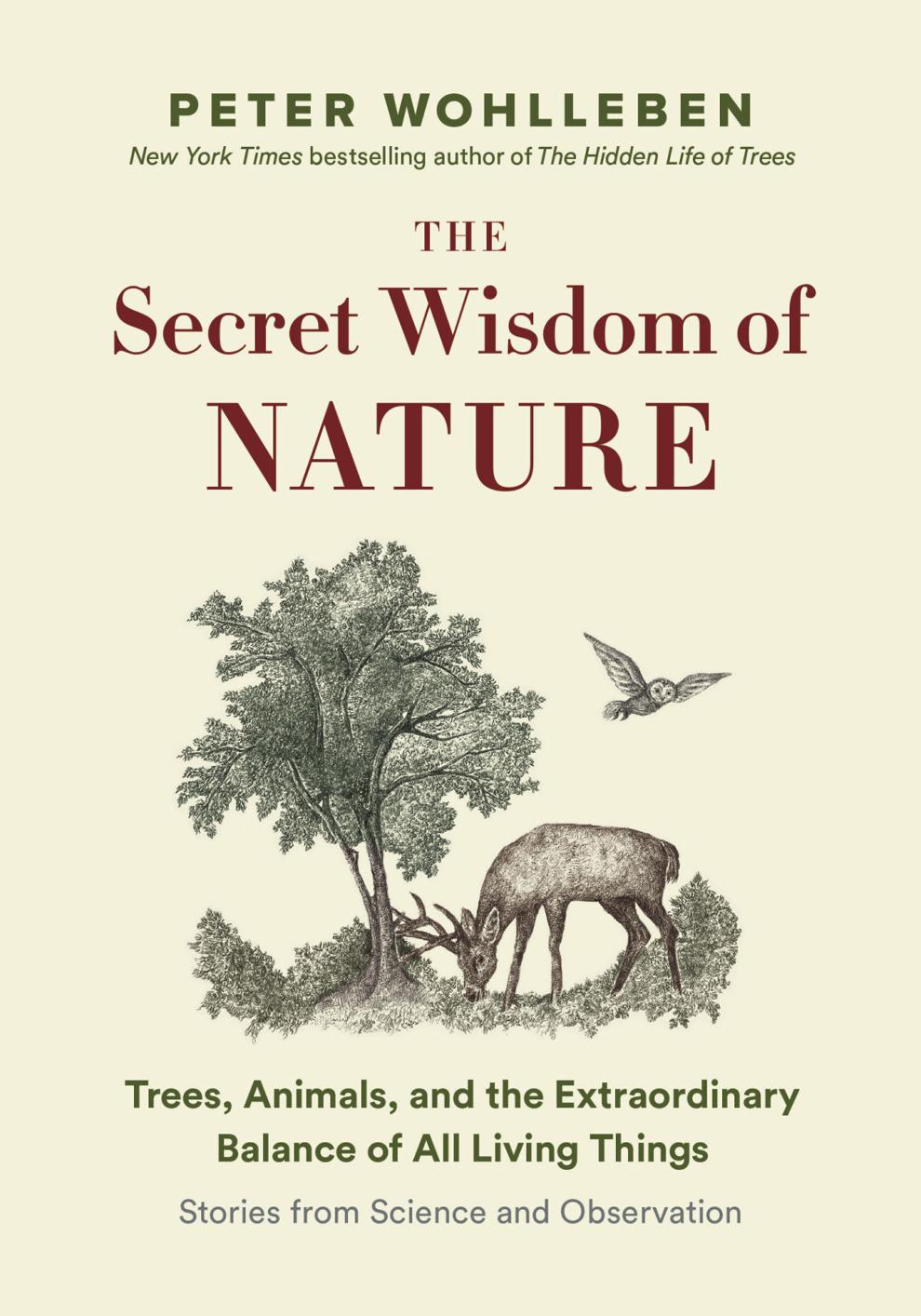 So many of us are not aware of The Secret Wisdom of Nature (Peter Wohlleben, Greystone Books, 2017, 260 pages, $29.95) We believe we can do such things as remove the wolves from Yellowstone National Park with no repercussions in the natural order, but in truth that action effects the flora and fauna, and even the path of rivers. Wohlleben worked for the forestry commission in Germany, and uses his many years of observation to help us see the extraordinary balance of all living things. His clever selection of examples is reflected in his chapter titles — "Salmon in the Trees," "Creatures in Your Coffee, "Why Deer Taste Bad to Trees" — are but a few. He writes with such skill that I found myself thinking just one more chapter, as the minutes ticked away in the night!
An example for children of the outcome when you upset the balance of nature is found in If You Take Away the Otter (Susannah Buhrman-Deever, illustrated by Matthew Trueman, Candlewick Press, 2020, 32 pages, $16.99). The ecological balance of the Pacific coast of North America is portrayed in stunning illustrations and clear text that show the kelp forests and the creatures that live there. When the sea otter is over-hunted, sea urchins proliferate and the kelp beds begin to be destroyed, along with all of the creatures that depend on the kelp. Laws were enacted to protect the sea otter, and over many decades the balance has been restored.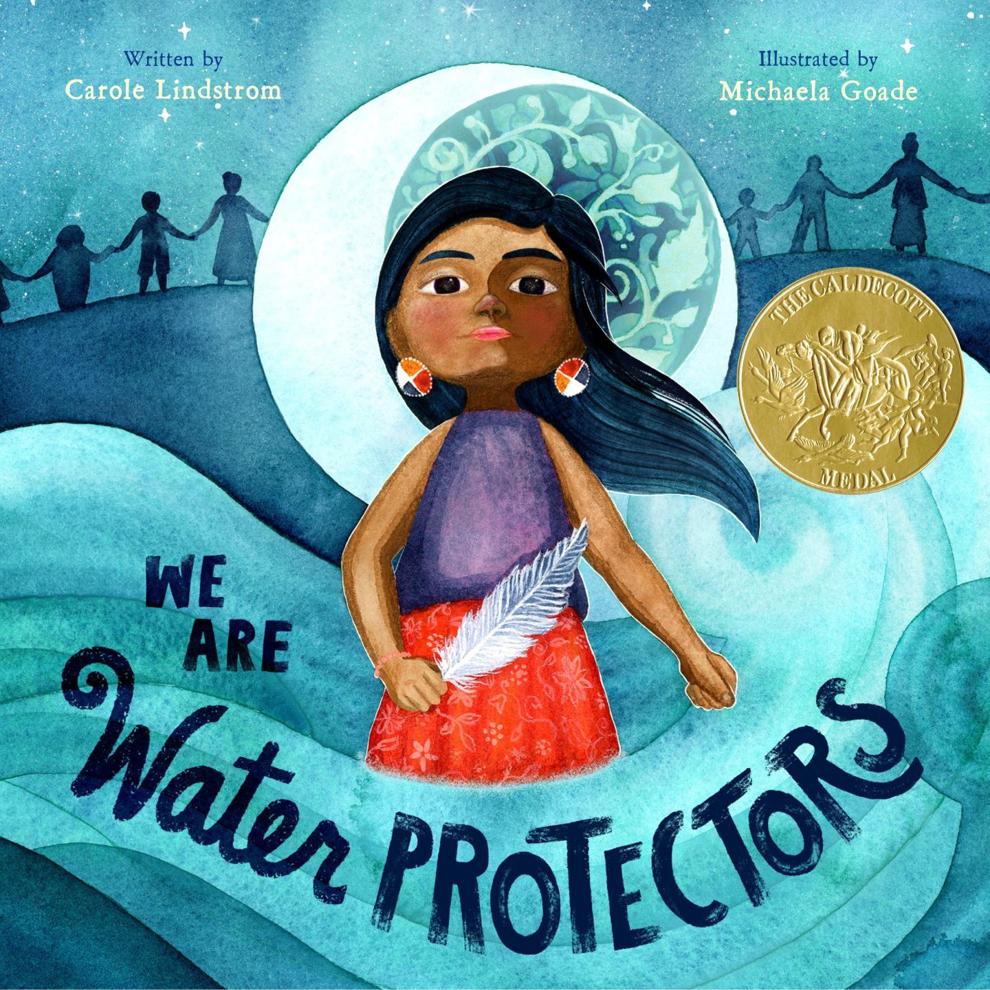 The 2021 Caldecott Award for illustrations was given by the American Library Association to We Are Water Protectors (Carole Lindstrom, illustrated by Michaela Goade, Roaring Brook Press, 2020, 40 pages, $17.99). The author is an Ojibwe woman, a protector of water. Though she did not participate in the Standing Rock protest, she was moved to create this book to illustrate the need for protecting the Earth's water from pollution. An Ojibwe girl learns the importance of water from a tribal elder and the prophecy that a black snake would come to destroy the land. As the prophecy becomes true, she joins the protest to save the land. The brief text is in the form of a chant and the gorgeous illustrations incorporate many of the symbols of the tribe. Both author and illustrator are members of American Indigenous tribes and provide further information at the end of the book.
All actions have consequences, and a journalist whose writing has focused on the environment calls our attention to this in her book Inconspicuous Consumption: The Environmental Impact You Don't Know You Have (Tatiana Schlossberg, Grand Central Publishing, 2019, 277 pages, $28). Using a conversational style of writing, she explores four aspects of our daily life and its impact on the environment. Technology and the internet, food, fashion, and fuel are the four sections of the book. I learned a great deal, some of which is astonishing.
From her first word, Farah has always asked "Why?" When she realizes she has not seen a butterfly in her neighborhood in a long time, she wants to know why. This leads to organizing her friends in community action to turn a vacant lot into a community garden, rather than a parking lot. Every step is reasonable for a child to lead and can serve as a model for other children to take action. Rise Up and Write It (Nandini Ahuja, illustrated by Anoosha Syed, Harper, 2021, 28 pages, $16.99) shows the power of the written word. Envelopes are interspersed throughout the text holding letters, post cards, posters, etc. that are used in the effort. A very diverse neighborhood comes together in a way that benefits them all.
Seymour Simon's books are the gold standard of science books for youth. In Climate Action: What Happened and What We Can Do (Seymour Simon, Harper, 2021, 48 pages, $18.99) he clearly explains what climate change is, the causes, and what can be done to ameliorate the situation. He highlights real youth around the world who are making a difference in this fight and suggests ways that others can help. As always in his books, the photographs are excellent and help portray the message.
Nine year old Milo Cress got us thinking about the waste that went into the earth and oceans from plastic straws, and started a movement. The Last Straw: Kids vs. Plastics (Susan Hood, illustrated by Christiane Engel, Harper, 2021, 48 pages, $18.99) captures our attention through clever poetry depicted on double page spreads with colorful illustrations. The bottom of each spread provides information on the topic of the poem. An author's note explains her interest in the problem of plastics. Hood also provides a timeline of the development of plastic; things we can use in place of plastic; the top 10 ocean polluters; sources for the topics of her poetry, and a description of the style of each poem. There are so many uses for this book, I leave it to your imagination to find the best ones for you.
National Geographic Kids has produced a wonderful informational book that can be used perfectly with the book reviewed above. Kids vs. Plastic: Ditch the Straw and Find the Pollution Solution to Bottles, Bags and Other Single-use Plastics (Julie Beer, National Geographic Kids, 2020, 128 pages, $14.99) gives us a world of information in bites that are easy to digest. There are seven chapters illustrated with numerous outstanding photographs. Anything you needed to know — from what plastic is to recycling — is covered. My favorite chapter is number three: "Waste Warriors." What is the purpose of knowledge if you do nothing with it? Things that have been done, things that need to be done, and those who are doing it are highlighted in this chapter. Let's hope each reader becomes a waste warrior!
In an anthropomorphized story of Alba, a fish, the reef where she lived was filled with creatures of the sea and plants on which they thrived. Over the years, the ocean became more dirty and cluttered with debris. Alba went further and further from home, until she became stuck in a plastic bottle. Alba and the Ocean Cleanup (Lara Hawthorne, Big Picture Press, 2020, 30 pages, $16.99) reveals how she was saved and the measures the child who found her took to help save the ocean in her neighborhood.
Open up a world of wonder to a child. Catch one raindrop in a container and read This Raindrop Has a Billion Stories to Tell (Linda Ragsdale, illustrated by Srimalie Bassani, Flowerpot Press, 2020, 32 pages, $16.99). This raindrop has been here since time began! The book posits all the many animals, plants, buildings, etc. it has touched. It has also shipped every type of human on its oceans, seas and rivers. Have each child imagine what the raindrop has done and compile a book for that raindrop. The water cycle is explained at the end of the book along with information on conservation.
A book for the young exhorts us to Reuse This Book (art by Emma Morris, Houghton Mifflin Harcourt, 2021, 30 pages, $12.99). We follow a bee through gardens and a home where compost is being created. We are asked to circle, point, press, touch, tilt, trace, etc. as we learn about reuse of objects. The art is collage, which is a perfect medium for the book.
The ever popular Peppa Pig makes an appearance in Peppa Pig and the Earth Day Adventure (illustrations created digitally, Candlewick Entertainment, 2021, 30 pages, 12.99). Peppa and her family are going to the Botanical Gardens to celebrate Earth Day. First, though, they must sort the recycling. Then off they go in a new electric car. They learn many things at the gardens and end in a glorious muddy puddle! The book jacket is a poster that can be colored and displayed.
Check the Denton Public Libraries for these books and more. Our local Barnes & Noble will also have a display of some of these books and others related to the theme.