Although one of these two films is more pure blooded in its surrealism than the other, both blur the edge of reality and fantasy to craft something memorable.
i'm thinking of ending things
Available to stream on September 4 on Netflix.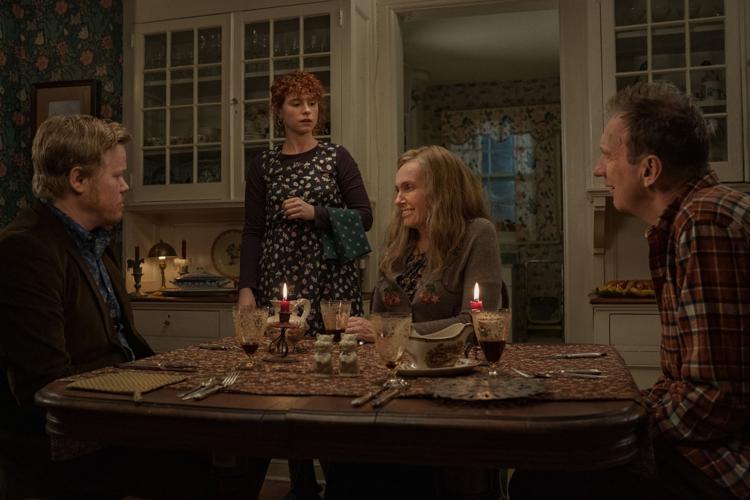 Charlie Kaufman is a filmmaker who takes some of the biggest risks in Tinseltown. His work is mesmerizingly eccentric and works your brain in such a fashion that it nearly warrants a college course dedicated to each of his films. 
His latest, i'm thinking of ending things, is one of his more head-scratching outings yet. While it may seem absurdly pretentious at times or too left of center to make heads or tails of it, it's also incredibly fascinating to ponder. 
Based on Ian Reid's unsettling debut novel of the same name, the Netflix film follows an unnamed young woman (a very good Jessie Buckley of Wild Rose) who travels with her relatively new boyfriend, Jake (Jesse Plemons), to meet her boyfriend's parents (Toni Collette and David Thewlis) at their snowy farmhouse. Bizarre occurrences ensue as Jake's girlfriend considers "ending things." 
There's no expressing enough just how weird things get here. There are moments when time doesn't exist in a vacuum. Characters will be young in one moment and older in another. Visually, it's a shocking experience. But once things slow down and you're able to feel the floor at your feet, you recognize that Kaufman is further exploring a theme that consistently appears in his filmography -- and that's death, regret and the fragility of the human spirit.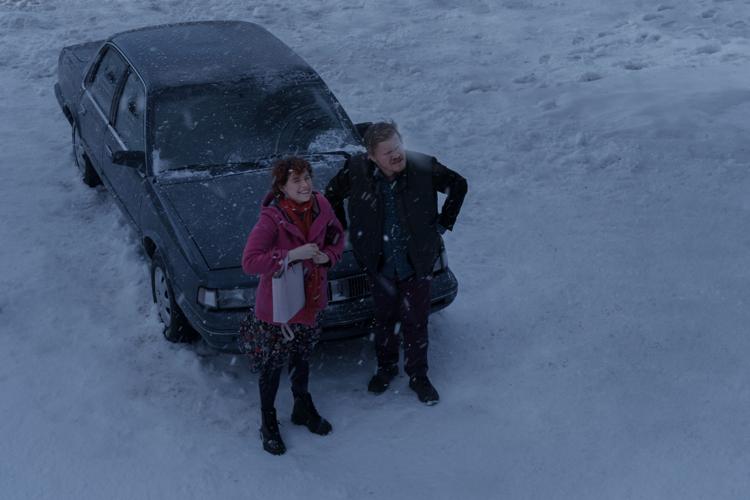 As Kaufman wrote in his directorial debut, 2008's Synecdoche, New York, starring the late Philip Seymour Hoffman, "I will be dying and so will you… That's what I want to explore. We're all hurtling towards death, yet here we are for the moment, alive. Each of us knowing we're going to die, each of us secretly believing we won't." 
A lot of Kaufman's dialogue is like that, material that can be chewed on for days. Between all the astonishing surreal images, there are extended sequences of talking. There's no apparent rhythm or rhyme to the conversation. It jumps from topic to topic as if Kaufman is trying to stuff every annoyance, thought or observation of life into his film. As overwhelming as that may sound, there's so much truth to uncoil, whether it's the meaning of the song "Baby, It's Cold Outside" or statements like "old people are the ash heap of youth." 
i'm thinking of ending things is a collection of tangents and oddities. How well each fits in this surreal machine depends on what the viewer brings to the table. Regardless of the outcome, there's no denying Kaufman's film is a steady rocket flying toward the vast unknown.
The Personal History of David Copperfield
Available today on premium video-on-demand. 
If you're looking for something more lighthearted and merry, The Personal History of David Copperfield is easily that movie. It's just about as joyous as the Paddington movies. It experiments with the concept of memory in marvelous and inventive ways. The cherry on top is the cast's performances, most notably Dev Patel as the title character. 
Based on Charles Dickens' 1850 classic novel (and not the magician), the comedic drama gives the tale a unique spin with an ethnically-diverse ensemble cast of stage and screen actors. Filmmaker and political satirist Armando Iannucci (creator of Veep and director of The Death of Stalin) is an artist who likes to play, make you smile, and laugh until it hurts. David Copperfield is a story of a burgeoning young writer whose young spirit carries him through a colorful life of poverty and wealth. 
We've all seen our fair share of period duds, but David Copperfield enters like a breath of fresh air. Iannucci injects the film with a present-tense approach. We watch David confront the death of his mother, abuse, friendship and love. Although some of these narrative beats seem like moments where you'd like to shield your eyes, Iannucci discovers ways to keep the film inviting even when the moment is drenched in despair. He positions the camera in a certain way, has the actors pump the breaks with absurdist humor, or incorporates visuals that dip into dreamland. How Iannucci shakes up his presentation of narration and flash-backs are especially impressive. 
The Personal History of David Copperfield captures Dickens' heart and elevates it with wit and infectious energy. It's a welcome dose of heartfelt optimism during these trying times.