The United States vs. Billy Holiday
Now available to stream on Hulu.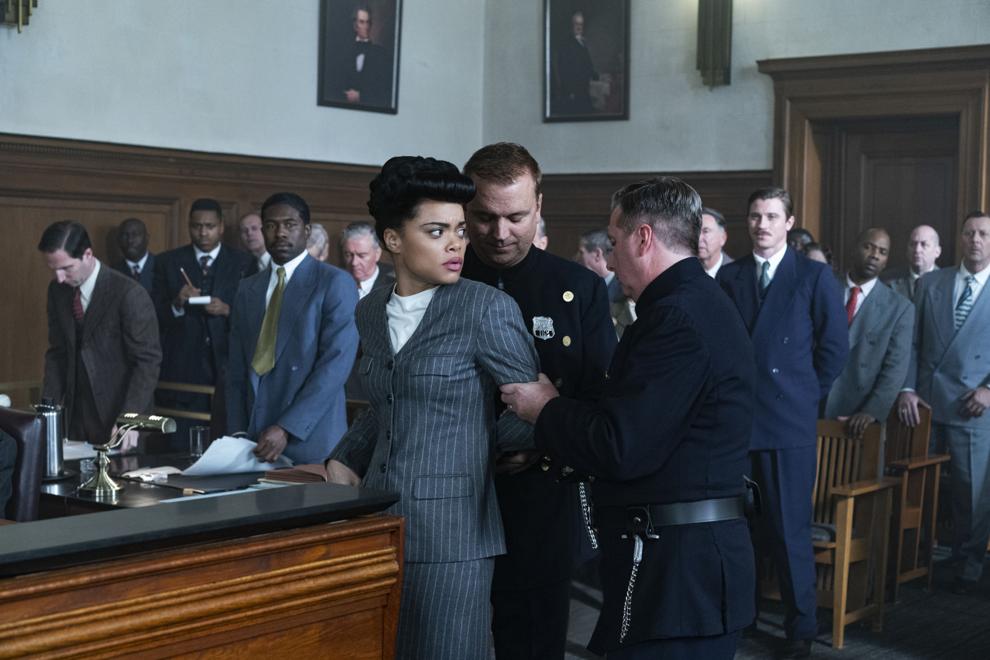 The United States vs. Billie Holiday is a bit better than a traditional biopic. While a good portion still sticks to the formula, there's no denying that director Lee Daniels (Precious, Lee Daniels' The Butler) brings some unique vision to the tale, and Andra Day is absolutely mesmerizing to watch on screen.
Daniels' latest film centers on the incredible jazz singer Billie Holiday (Day). She struggled with addiction and saw the government tarnish her career using an undercover sting operation to escalate and racialize what was to become the war on drugs 11 years after Holiday's death — all because of a controversial and heart-wrenching ballad called "Strange Fruit." 
This harrowing journey shows us the incredible defiance Holiday displayed through her music that helped usher in the civil rights movement. Not too far off from the message in Regina King's One Night in Miami, it's about speaking your truth, which is exactly what Holiday did. She wrote a song that is one of the most influential music pieces ever to hit our ears and always strived to live an authentic life.
One scene that shows Holiday's strength is when she performs "Strange Fruit" (a lyrical, horrifying depiction of the lynching of Black men, women and children) to a crowd, and the police charge the stage. It's a lot like a scene in Straight Outta Compton when police charge the stage when hip hop group N.W.A. plays "F– tha Police," which shows you how much the world has censored Black people from speaking their truth even five decades later.
Billie Holiday is filled with moments that punch you in the gut. None more powerful than when Trevante Rhodes's character, Jimmy Fletcher – a Black federal agent tasked by his white superiors with implanting himself in Holiday's life – is forced to take drugs himself to prove his loyalty. It opens him up to Holiday's experience, pain, and trauma. An image of him walking through Holiday's visions of a Black mother hanging from a tree is something I won't ever be able to shake.
It's these later moments in the film that Daniels taps into something more profound. It's when he abandons the formula to show what a great filmmaker he can be. Billie Holiday finds its footing in the second half. It's just a shame that the first fraction doesn't contain the same emotional strength or has a more interesting hook, but I suppose there's a lot of ground to cover in Holiday's story.
Above all, it's Day's performance that truly matters. It's a masterful turn that's so vibrant and thrilling that one practically forgets about all the other characters. When she tells a government official (Garrett Hedlund) that his "grandkids will be singing 'Strange Fruit,'" you feel it in your soul.
The United States vs. Billie Holiday is not an exceptional film, but it is a work worth watching, and not solely for Day's performance. Daniels has a knack for visualizing emotions and mental anguish, and there are plenty of moments scattered across this narrative.