While the internet continues to fight about whether or not Robert Pattinson will wear the cape and cowl well in Matt Reeves' 2021 Batman reboot, Tim Burton and Joel Schumacher's Batman films are making their way to 4K Ultra HD this week.
Batman
Rated PG-13, 126 minutes. Available Tuesday on 4K Ultra HD.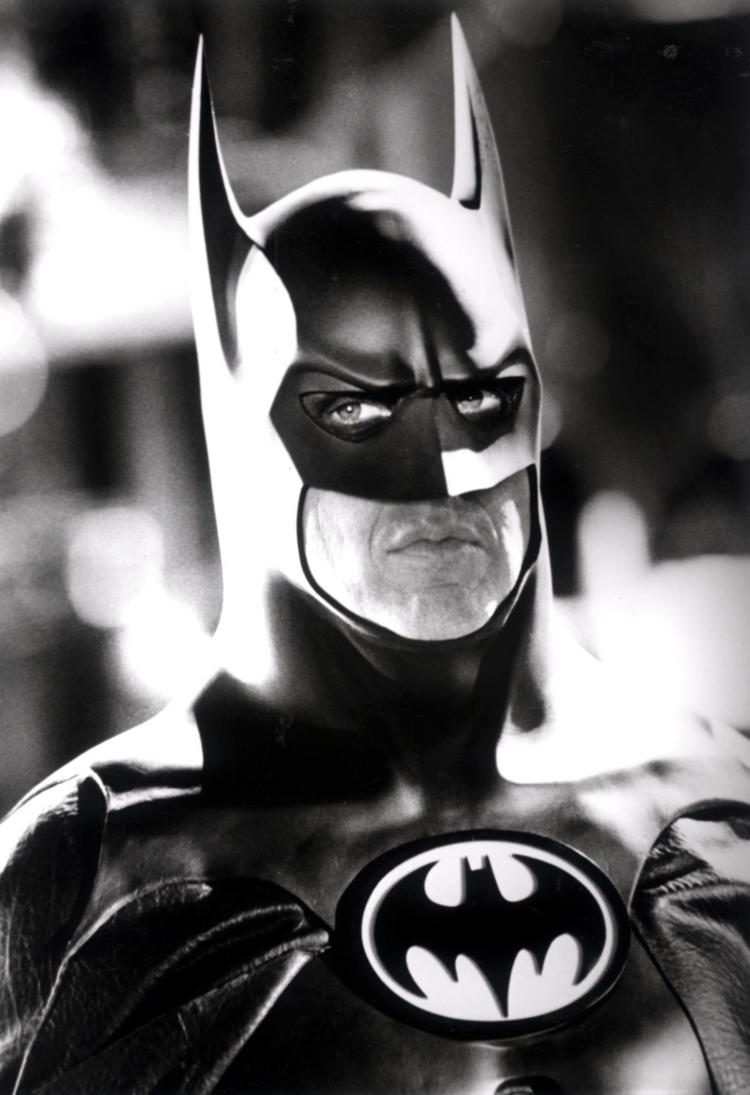 To me, Michael Keaton will always be Batman. He gives what's arguably the best Bruce Wayne/Batman combo performance. He has the charm, determination and voice to make you believe it when he tells his enemies his name. So, naturally, I am big fan of Tim Burton's take on the caped crusader. His world is so dark, exciting and fascinatingly weird that I cherish every minute of it.
1989's Batman was a groundbreaking achievement for the superhero genre. Unlike the spandex-wearing world-savers of today who busy up their run times with computer-generated explosions and action, Burton used practical effects to send audience's imaginations running wild. He used models, paintings and a lot of smoke and mirrors on set to give off this larger-than-life feeling. The level of detail he brought to the creation of Gotham City looks especially lush on 4K, with its 2160p ultra high definition (16:9 1.85:1). The blacks don't appear too grainy, the blue and purple color palette really pops and the pulsating sound quality makes it sound like Batman is tearing up your living room.
The scene when Jack Nicholson's Joker is running amok in an art gallery while blasting Prince's "Partyman" is especially splendid to watch in 4K. His iconic purple suit and the colorful paints he splashes on the various art pieces feel more lived-in than they ever have. The smoky night skies also are a crowning achievement in technical wizardry.
So, if you had to pick the safest bet from the litter, Burton's original Batman is the way to go. The special features are the most loaded and the new cover design for its 30th anniversary looks slick. (They're way better in person than the online images make them appear.)
Extras: The 4K release includes an audio commentary with Burton (his commentaries are never as thorough as I hope they'll be); a handful of exciting featurettes ("On the Set with Bob Kane," "Legends of the Dark Knight: The History of Batman" and "Shadows of the Bat: The Cinematic Saga of the Dark Knight Parts 1-3"); "Beyond Batman" documentary gallery; three Prince music videos; a profile gallery of the heroes and villains; a storyboard sequence involving Robin; and a theatrical trailer.
Batman Returns (★★★★½) My personal favorite Batman movie is Burton's 1992 follow-up Batman Returns. It's as if Burton had complete control to make it as weird as he wanted. With Danny DeVito as the Penguin, all the black and green slime that oozes from his mouth and DeVito's theatrics are pure nightmare fuel. The Penguin legit scared me for years, chiefly when he bites off a dude's nose and devours a cat in a cage. You don't see superhero movies getting that eccentric these days.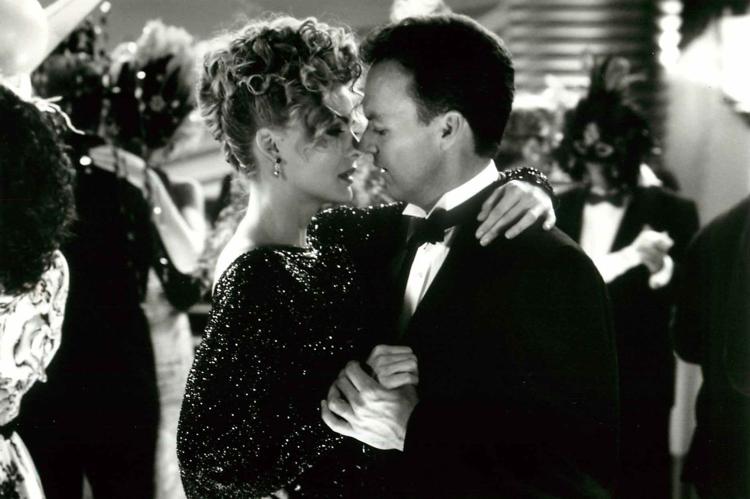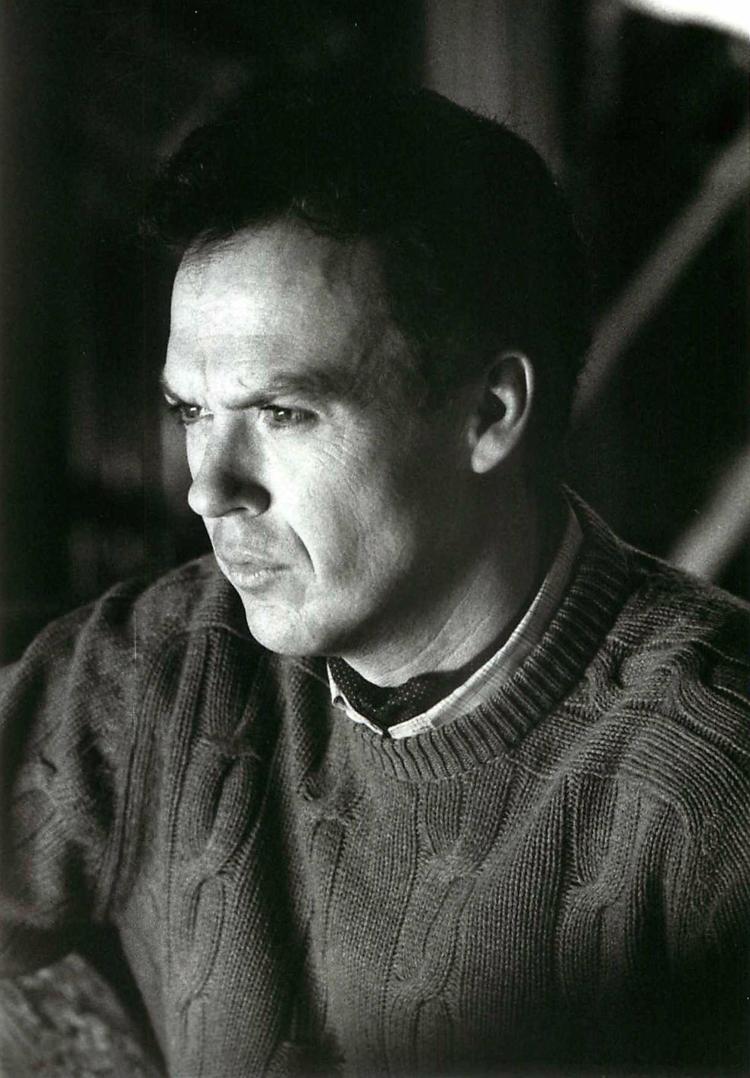 It's astonishing, too, to see how much the world and characters have developed since its predecessor. I enjoy the relationship between Batman and Catwoman (a killer-good Michelle Pfeiffer) significantly more than the lip-locking days between him and Vicki Vale (Kim Basinger), who is ignored entirely in Batman Returns.
Penguin's toys (his duck boat and umbrella weapons), Christopher Walken's pearly white hair and the glare from Catwoman's black costume all look as sharp as Catwoman's claws. These movies seriously have never looked better.
Rated PG-13, 126 minutes.
Extras: The 4K release includes an audio commentary with Burton, a making-of, Part 4 of "Shadows of the Bat," another "Beyond Batman" documentary gallery, a Siouxsie and the Banshees music video, a heroes and villains character profile, and a theatrical trailer.
Batman Forever (★★½) I remember Joel Schumacher's 1995 revamp as being much better, but time has not treated it well. The quality of blockbuster movies nowadays have giving it a bruisin'. It's so cheesy and annoying it'll make you wish a deal could have been finalized between Burton and Warner Bros. to continue their story with Billy Dee Williams' Two-Face. Instead, we get Tommy Lee Jones' rowdy take. I can't keep invested with all the strange noises Jones makes throughout. The whole style feels like some absurd bridge between Burton's films and the Adam West-starring Batman series from the 1960s — and it just doesn't click at all.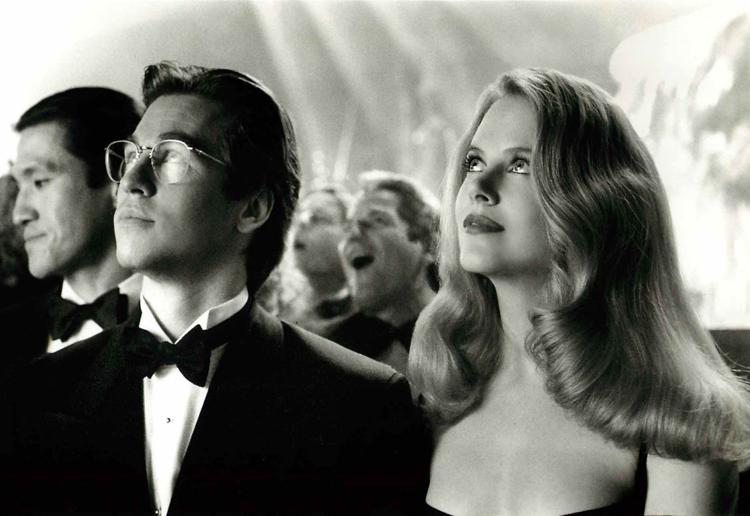 That said, the neon glow of Schumacher's Gotham is mesmerizing. The cartoonish behavior may numb the mind but the visual landscape earns the film most of its points. I also have to hand it to Jim Carrey for giving it his all as the Riddler. Carrey is a walking cartoon anyway, so he fits seamlessly. Val Kilmer, on the other hand, is a bit wooden. He makes a decent Batman but his Bruce Wayne is a crying shame.
Only purchase Batman Forever if you're a completist, or if you're nostalgic for it. I mean, Seal's "Kiss From a Rose" is pure '90s greatness, so might as well.
Rated PG-13, 121 minutes.
Extras: The 4K release includes an entertaining audio commentary with Schumacher, additional scenes, a behind-the-scenes featurette ("Riddle Me This: Why Is Batman Forever?"), the fifth installment of "Shadows of the Bat," another "Beyond Batman" documentary gallery, Seal's "Kiss From a Rose" music video; a heroes and villains character profile, and a theatrical trailer.
Batman & Robin (★★) 1997's Batman & Robin is a landmine field's worth of memes. It's easily the silliest outing thus far. I don't think any Batman movie could out-dumb Arnold Schwarzenegger's one-liners as Mr. Freeze. It's the most quotable entry of them all, but for all the wrong reasons.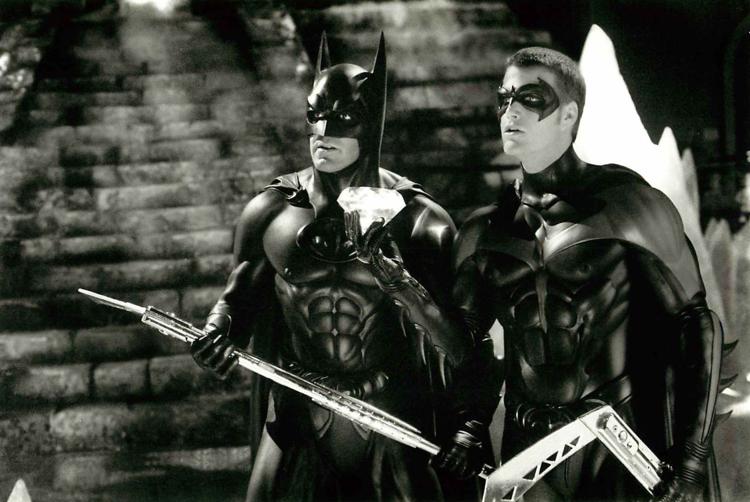 This time Batman is played by George Clooney. If you've forgotten that Clooney ever played Batman, that's not surprising: He's not memorable in the role at all. He's just George Clooney. I can't take him seriously when he's wearing the Batsuit. He definitely wasn't born to carry the torch, and I guess the world thought that as well, since Christian Bale was next in line.
Batman & Robin can be fun if you feel like drinking with some loud friends; otherwise, it's a chore.
Rated PG-13, 124 minutes.
Extras: The 4K release includes an audio commentary with Schumacher, the sixth and final installment of "Shadows of the Bat," an additional scene ("Alfred's Lost Love"), another "Beyond Batman" documentary gallery, three music videos, a heroes and villains character profile, and a theatrical trailer.
I'll Take Your Dead (★★) This film's premise is rife with opportunities. It could have been a cool spinoff-like story to John Wick that focuses on the murder cleanup crew that disposes of all the dead bodies Keanu Reeves is responsible for, but too often it takes the most uninteresting highway. I found myself disengaged by the story and poking holes in the characters' logic.
Starring Aidan Devine and Ava Preston, I'll Take Your Dead admittedly hits a few right notes. I appreciate the film's quieter moments, such as when one of the characters asks about another's past. If the movie had explored its characters to greater depths, the moments of horror would have a more significant impact. But it's too busy throwing familiar and senseless elements at us. It's disappointing, to say the least.
Extras: Available for preorder through shoutfactory.com/shop, the Blu-ray releases includes a cardboard slipcover, a behind-the-scenes featurette, deleted scenes, a script-to-screen comparison, and trailers.
Also available this week on Blu-ray and DVD: The Flash: Season 5; Gloria Bell; The Haunting of Sharon Tate; Lost in Space: Season 1; The Natural (1984) on 4K; The Man Who Killed Don Quixote; The Matrix Trilogy on 4K; Mighty Morphin Power Rangers: The Movie (1995, a Shout Factory release); Tom Clancy's Jack Ryan: Season 1; and Toy Story 1-3 on 4K.