The Denton Black Film Festival has showcased spoken word poetry since its second year.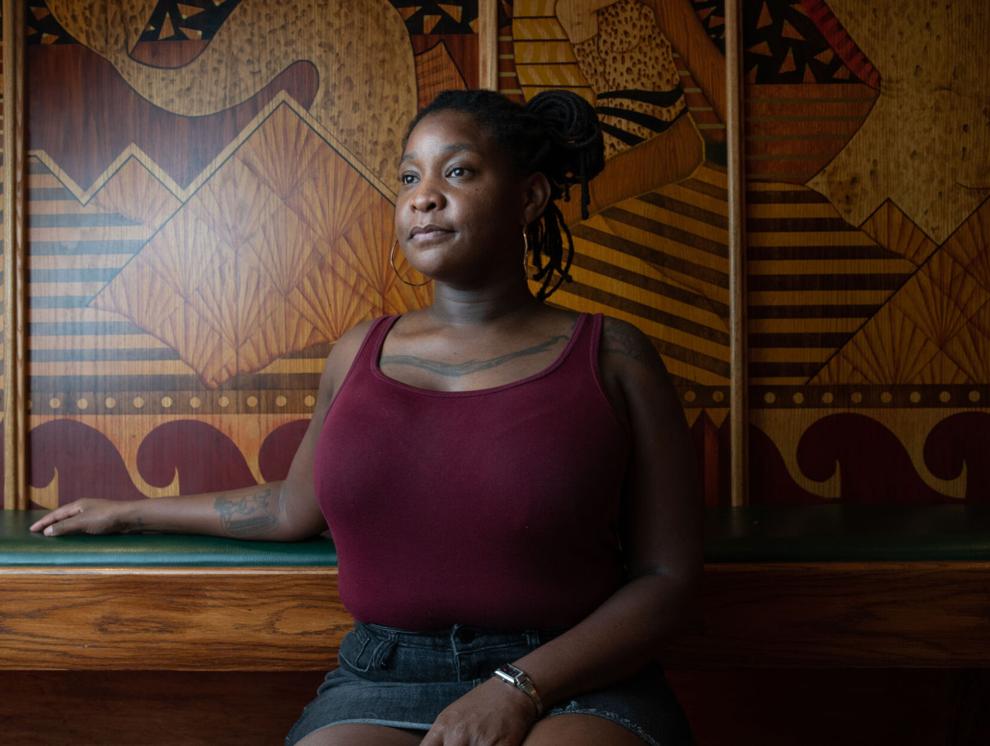 In 2021, the festival is also making room for published poets in its lineup. Poet Maya Marshall, an editor at the radical indie publishing house Haymarket Books, said poetry on the page still claims an important place in the arts.
Marshall invited poets to the Denton festival panel deliberately and carefully so that the discussion would reflect the festival's theme, "Telling Our Stories."
"From many, many voices we have from BreakBeat Poets, Haymarket is interested in platforming people from many, many regions," Marshall said. "One of the aims of the BreakBeat Series is to invite voices from multiple regions. I chose a group of people whose activism and artwork offer various insights into the question of justice. It was also important to me to gather a group of writers whose craft extends to multiple genres, and who are active literary citizens."
The publisher's BreakBeat Series brought 78 poets born between 1961 and 1999 together for a book, The BreakBeat Poets: New American Poetry in the Age of Hip-Hop. Some of the poets who have participated in the series will gather for the film festival in a virtual panel and reading, "Being and Justice in Black Poetry: A BreakBeat Poetics Conversation," at 2 p.m. Friday.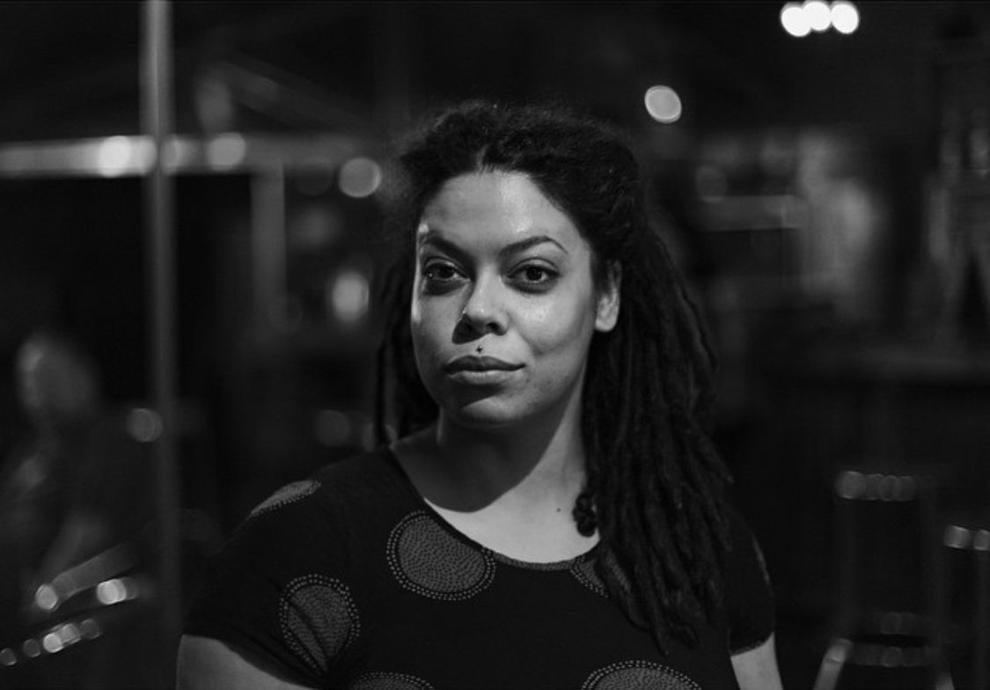 "I wanted to reach out to people from the Southwest," Marshall said. "It was also important to include writers whose work represents broad genres, not just activists. I would say the lines between emerging and established is a little bit blurry. There's a rationale of people being at the peak of their career in their 50s.
"But we live in a culture of immediacy, so the poets in this discussion can speak to that. These are people who have social media platforms and are good stewards of young poets."
Marshall will guide the virtual discussion with poets and activists Faylita Hicks and Amanda Johnston, poet and scholar Joy Priest, and poet and translator María Fernanda.
This year's film festival programming was in development during a year of tumult: The presidential election had been boiling for two years, a pandemic had recontoured the social and economic landscape, and the civil rights movement erupted anew after the police killing of George Floyd. Marshall said the protests for racial justice and against white supremacy can't be ignored in the festival's poetry panel.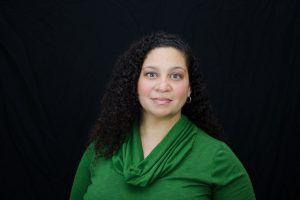 "The gaze on Black poetry is cyclical," Marshall said. "In fact, the attention to poetry increases each time we find ourselves in moments of political unrest. This shift to poetry comes because poems carry and solidify a feeling true to head and the heart. Poets find the words that match the rhythm of the moment. Black poets have a particular insight into struggle and a double consciousness. It seems to me there's no way to have these conversations without touching on some of these issues."
Marshall said poetry is an intervention of sorts, and BreakBeat poets use their work to pause and reflect on their place in their lives and in the grand scheme of things. Some poets respond to another piece of artwork.
"One of our writers loves film and will center her interventions on that relationship to film, focusing on the Black female protagonist. Another writer asks what will abolition look like for police reform in this country. Another writes from her experience in her Black body. … None of it will come from a place to educate but to illuminate," Marshall said
If poetry seems like a niche market, it has a strong relationship to popular culture, which is starting to look more like America itself. Moviegoers and streaming media subscribers are starting to seek out movies and television with non-white leads. In 2018, Nielsen reported that hip-hop plucked rock off the music industry throne. At the recent presidential inauguration, Amanda Gorman, the National Youth Poet Laureate, who is Black, recited her poem "The Hill We Climb" and touched on the racial and class fractures in the country.
"I think there has been an appetite for stories that don't center on whiteness," Marshall said. "But there has also been a continuation of creators of color trying to and acquiring leadership roles and writerships to represent people, and to tell the stories from their experience and from their diasporas. …
"We're so excited to see Watchmen, Room 104 and that kind of material, written by so many different people. And shows like Atlanta, where we're seeing voices being the extension of creators of color. And book prizes going to Asian writers — not just East Asians. I think this is a hunger not just for white-centered storytelling. It's the democratization of stories."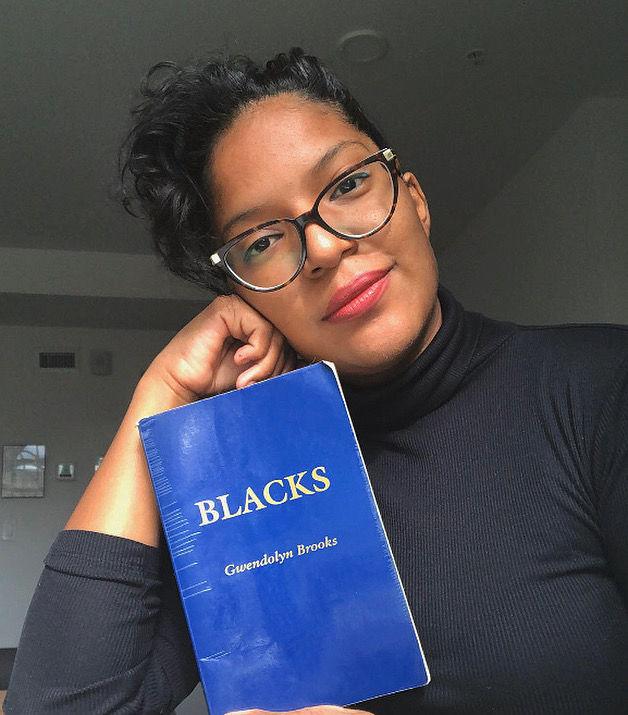 Marshall said the pandemic has been an accidental boon for poets.
"Isolation is not what humans are built for. We're pack animals. We really are," Marshall said. "Poetry offers that to us, the opportunity to see that other body's life. Poetry puts you in place of another person. I'm thinking of Jericho Brown's poem 'Say Thank You Say I'm Sorry,' which he wrote for people who have been working in the grocery store. He wrote for the essential worker. You read these poems and you recognize again there's beauty in us. It short-circuits us."
In the glut of film screenings, the festival's poetry discussion is a look inward, and an invitation for film buffs to do the same.
"Poets have always been the vanguard, and the musicians are the color guards," Marshall said. "When there are these major moments, poetry can get us out of the head and the heart."