Nothing about Emily Holder says "scream queen."
But the 18-year-old Argyle resident got to test her bloodcurdling scream in Freaky, the comedic horror movie that riffs on the 1976 Disney classic Freaky Friday with buckets of blood, splintered bone and lots of pulpy gristle. The feature film releases Friday with Vince Vaughn in the leading male role.
"It was very exciting, very!" said Holder, who has managed to net a steady stream of auditions since she got into show business a year or two ago.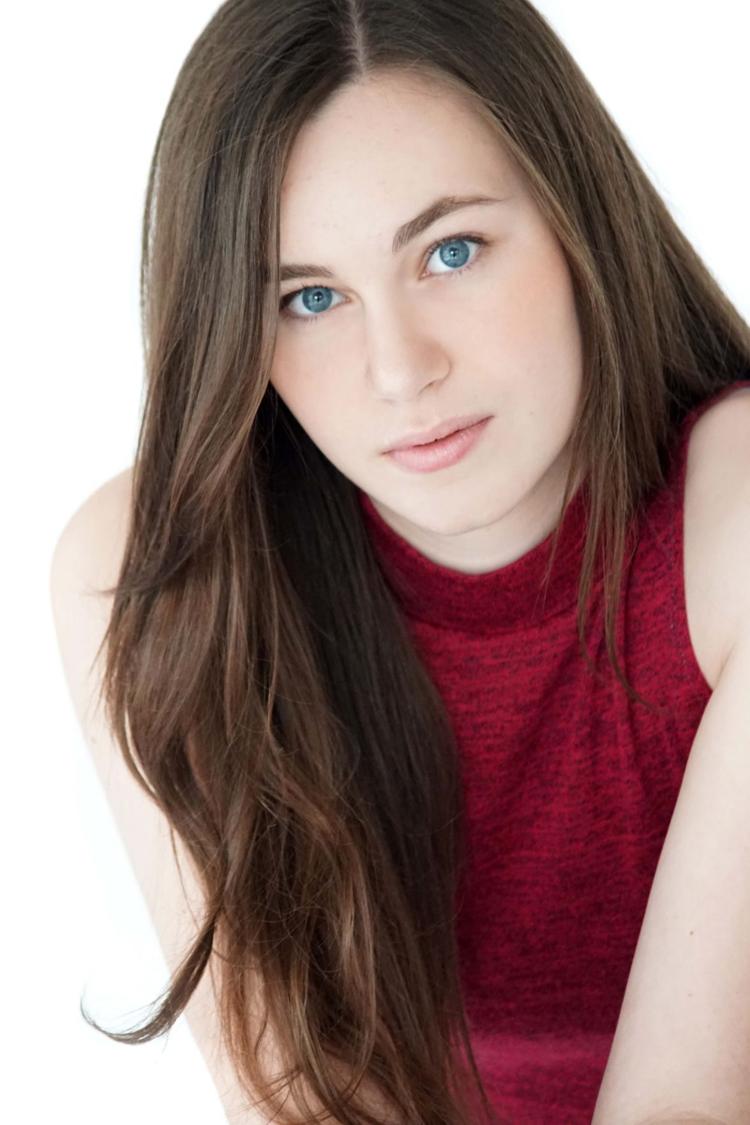 Holder is walking sunshine. She talks with a laugh in her voice, and even when discussion turns to the ever-presence of rejection in television and film acting, Holder seems to brim with good cheer.
In fact, it was her bubbly disposition that nudged her in the direction of acting.
"I've always been super energetic, you know. I've always had all the emotions," Holder said. "I always just loved using that energy for sports and all these different things. My sister told me 'you remind me of a teacher — a theater teacher.'"
As a Harpool Middle School student, Holder enrolled in theater. She loved it, she said, and especially loved University Interscholastic League One-Act Play Competition. As a member of the cast of Wait Until Dark, directed by Erin Turek, Holder said she'd never had more fun.
Passion then met ambition, and Holder began studying with Cathryn Sullivan's Acting for Film — the DFW studio that launched the careers of Demi Lovato, Selena Gomez and Thomas Mann, among others.
"I loved that, and I loved getting a place where I could finally could use that energy," Holder said.
Sullivan's studio hosted a workshop for its young actors and agents, and Holder landed one. She jumped into auditions and started scoring commercials. She then got a manager, which led to an episode of the Investigation Discovery series Dead Silent.
Holder performed in the most recent episode of the true crime series. "Girl on the Billboard" recounts the story of the abduction of 15-year-old Jasmine Block.
Then she landed the role of Sandra in Freaky, which borrows from the Disney original but re-imagines the plot with a serial killer who swaps bodies with a teenage girl. The teenager has to figure out how to get out of the killer's body and back into her own within 24 hours. If it takes a second longer, the heroine, Millie, will be a tall drink of psychopathic water for the rest of her life.
"It's a really funky movie, and I love funky," Holder said.
Holder ventured to the set in Atlanta before the pandemic shut down film and movie production.
"It was sort of wild," Holder said. "I actually got sick a couple days before shooting. I had a hard time hearing out of one ear. I was like, 'How am I going to hear the director?' It worked out, though."
She's mum on the fate of her character, but she spent a day on set screaming bloody murder.
"We're talking multiple takes of screaming. I love getting to scream — and I got to do that blood-curdling scream. It was really cool to do that. It was really great to see how they put together that scene."
She got to share the sound stage with the stars — Vince Vaughn and Kathryn Newton.
"I did have one scene where we were with Vince Vaughan, and I got to work with one of his stunt doubles," Holder said. "He walked in, there's a big group of people there, and he walked in and I was looking up. And I kept looking up because he is super tall. I did get to see Kathryn Newton, too."
The pandemic has moved auditions to video conferences, and Holder is working at Valley Creek Church as a graphic designer. The church gig is also teaching her how things work on the director's side of the camera.
Holder said she plans to keep working and wouldn't mind eventually moving to Atlanta, where blockbusters such as The Walking Dead are filmed, among other titles. But she's not ruling out a move to Los Angeles either. In the meantime, she's working, learning to play the piano (she's an accomplished flutist), painting and drawing.
"I feel like if you have things you want to learn, and you can be passionate about a lot of things, you have a lot of opportunities," she said.
She keeps a board in her room with images from her favorites films, including Black Swan and Whiplash. In the center of the board are her auditions.
"As far as the rejection: I struggled with that ever since I started acting," Holder said. "Since I started at the church, it gave me a real peace, something I hadn't had before. With God and Jesus, I think it's amazing that I can look up to them, I can pray and get peace. Whatever the plan is, they know it. That's helped me in more ways than I can express. That overwhelming sense that someone is there, and they have my back. And then with auditions, it's 'let's see what's next.' You keep moving along. Just a couple of months ago, I was in that headspace, 'Oh my God, I did that wrong.' It is very competitive. You have to get in the right headspace to do it. It's so much fun, though. So exciting."
Freaky, Rated R, opens Friday.