After a year of hardly no new movies in theaters, COVID-19 vaccinations and health regulations have made it possible for local cinemas to start opening their doors again. And that means it's time to butter the popcorn for an actual summer of movies!
While this isn't going to be a traditional summer at the movies, we welcome some on-screen zombie bashing, Beatrix Potter creations, and - of course - more Marvel superhero action.
Here are 15 movies coming down the cinematic pike this season. But keep in mind: release dates are subject to change.
Army of the Dead (Netflix)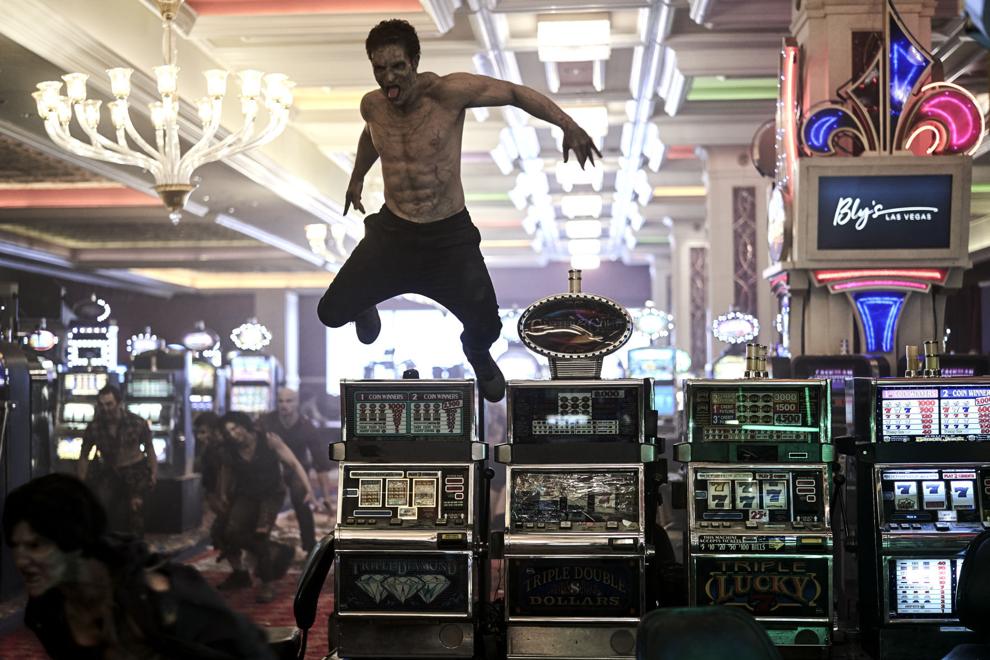 2021 is getting a double dose of Zack Snyder. The filmmaker follows up his cut of Justice League by returning to his roots: zombies! With an ensemble cast led by Dave Bautista, Army of the Dead takes the apocalyptic blood bath to Sin City. It follows a group of mercenaries who attempt to pull off an Ocean's Eleven-level heist. While one cannot be too sure as to why money still has value in the zombie apocalypse, there's no denying this Netflix blockbuster will be exciting—especially considering how the flesh-eaters have a whole culture in place to make it difficult for human life to thrive. Watch the trailer. You'll bite your nails.
A Quiet Place Part II (Paramount Pictures)
A handful of lucky critics caught this film before the pandemic hit (it originally was supposed to release in March 2020), and the word is pretty great. Some are even saying it's better than the 2018 original. John Krasinski returns behind the camera to deliver more frights with and without sound. So, maybe be careful of what kind of snack you munch on at the theater.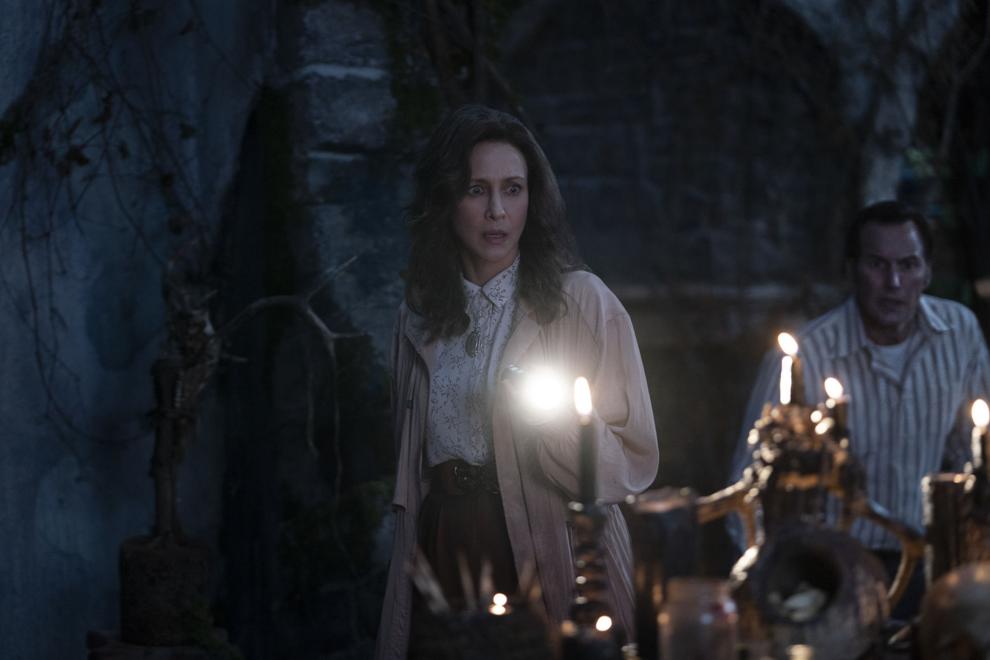 The Conjuring: The Devil Made Me Do It (Warner Bros.)
Patrick Wilson and Vera Farmiga's Ed and Lorraine Warren are back to uncover more of what goes bump in the night. Instead of another haunted house movie, this next chapter will be a courtroom drama. Based on a real case involving an accused murderer who tried to use demonic possession as a defense, this is a nice pivot for the franchise. The Curse of La Llorona director Michael Chaves is stepping in for James Wan this time. I'm nervous about that, but the trailer is chilling.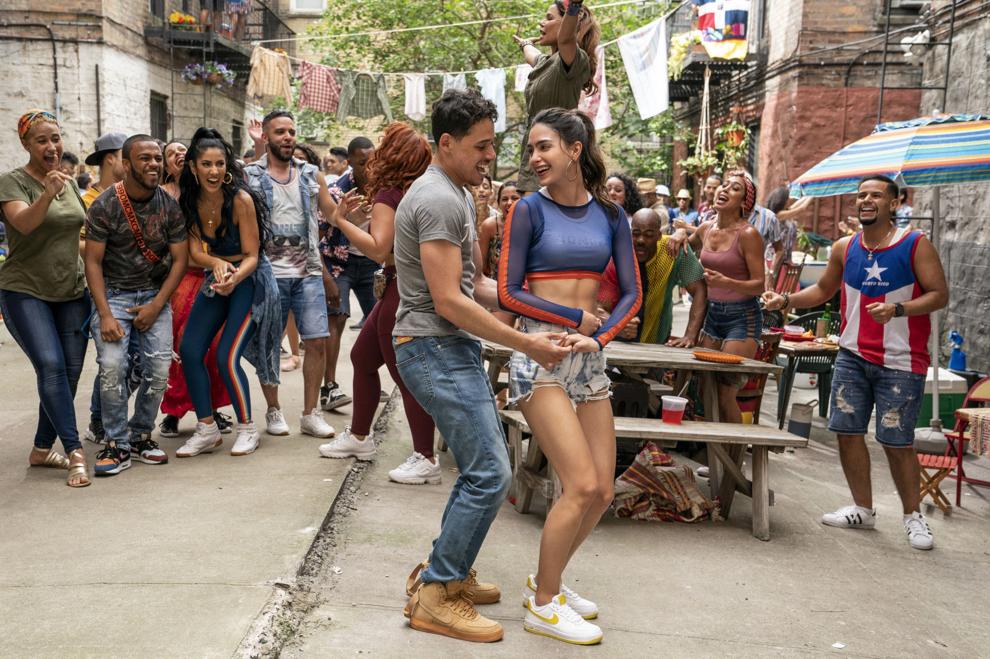 In the Heights (Warner Bros.)
There's a good chance you saw last summer's Hamilton on Disney+. How could you not? It's fantastic. Now you can prepare for Lin-Manuel Miranda's other acclaimed stage musical, In the Heights. Hamilton alum Anthony Ramos takes the lead as a bodega owner who finds the beauty in his overlooked neighborhood. With Crazy Rich Asians director at the helm, this very well could be summer's biggest sensation. Let's all sing and dance in the theater!
Peter Rabbit 2: The Runaway (Columbia Pictures)
Not enough people talk about the 2018 original Peter Rabbit. That movie is near-perfect in my eyes and one of the funniest family movies I've seen in some time. The sequel, The Runaway, sees our furry, titular little critter (voiced by James Corden) leaving the old garden to head to the city — Babe: Pig in the City style. I would watch many more adventures with these characters after the first film. And the classic "finding yourself" storyline is one that I adore. Please, hop on the Peter Rabbit bandwagon. Trust me. It's wonderful.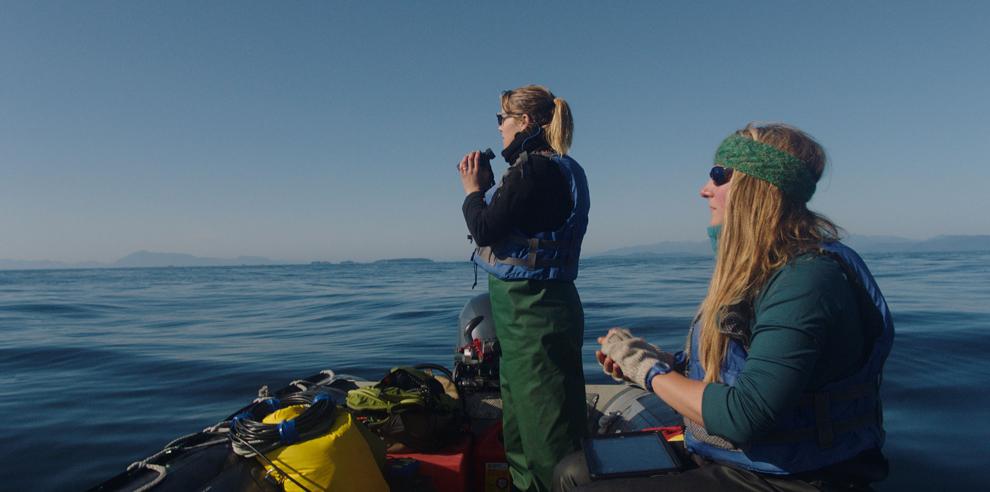 If there's one thing I could watch on an endless loop, it's nature documentaries. I love getting to know our Earth and all the majestic creatures that inhabit it. Apple TV+'s new documentary, Fathom, is another work this year that dips into whale culture. This beautifully photographed film focuses primarily on the humpback whale. More interestingly, it centers on a team of scientists using sound waves to attempt to communicate with them. [insert a Keanu Reeves "whoa."]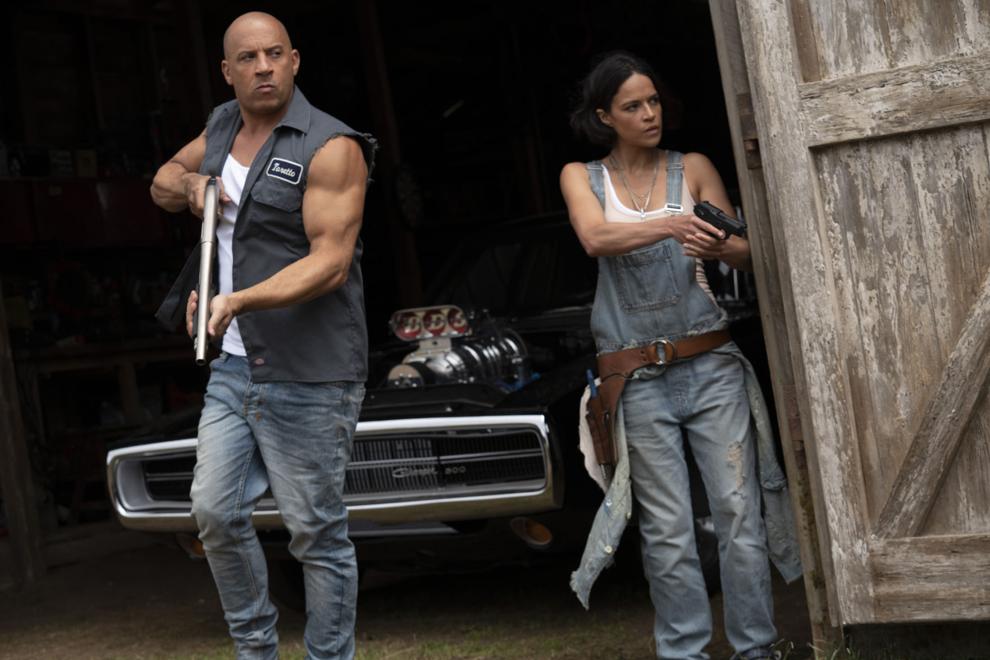 I mean, c'mon. This is a no-brainer—and I mean that literally, too. You can check your noggin at the door to take in the entire spectacle and sheer ridiculousness that is the Fast & Furious franchise. Cars smashing through buildings, cars flying and traveling at zero gravity, and everything in between (including the return of Han), expect a fat, goofy smile to come to a face on you.
America: The Motion Picture (Netflix)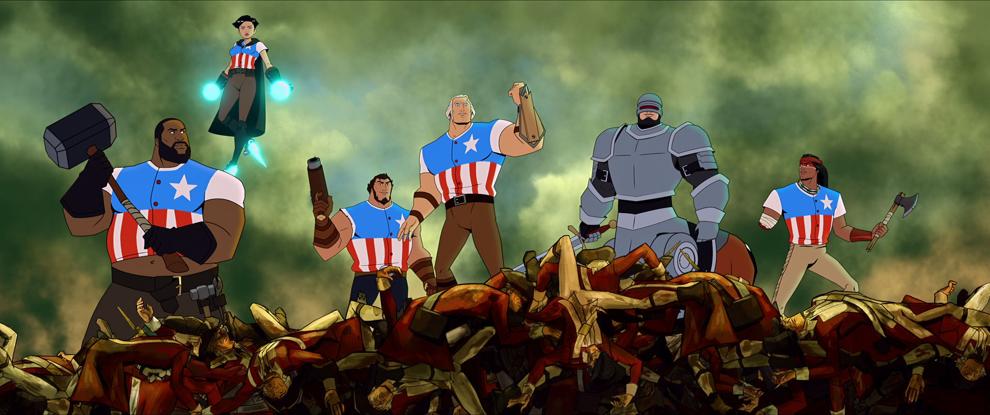 The title alone should produce a chuckle. Now toss in the makers of Archer retelling the founding of the United States through an animated tale. Are you laughing now? How about Channing Tatum voicing a curiously hunky George Washington and Olivia Munn as Thomas Edison? Wow. Here's an idea that's too brilliant to pass up.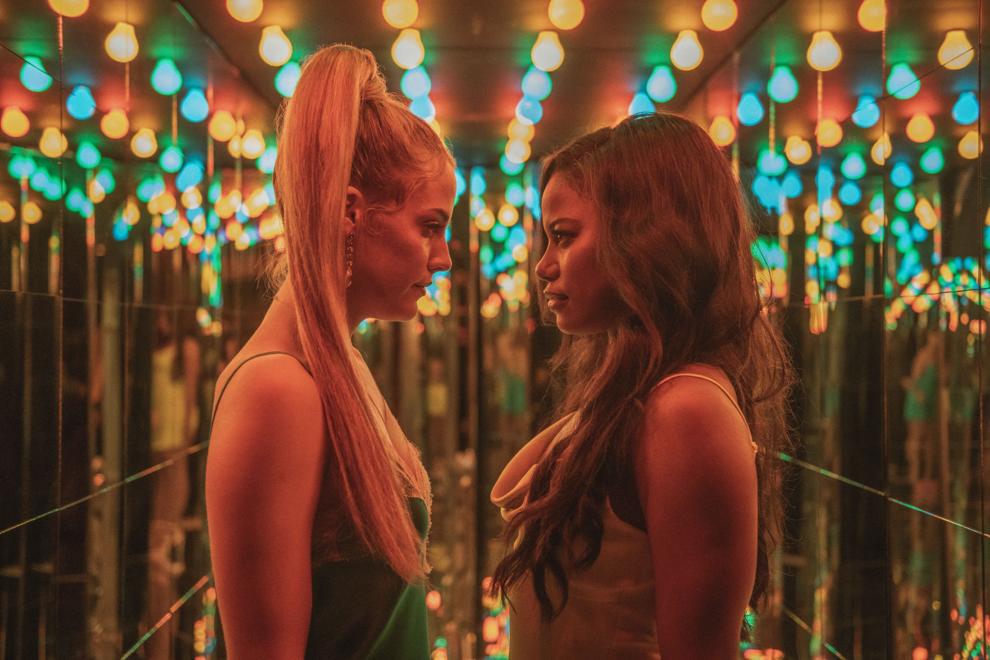 This is my cup of tea. A24, Riley Keough, and the "greatest stripper saga ever tweeted." Where's that summer fast-forward button when you need it? Directed by Janicza Bravo, Zola is a big-screen adaptation of Detroit-based stripper Aziah "Zola' Wells' viral Twitter thread posted in 2015. It looks as if Uncut Gems' tension married the visual style of Nicolas Winding Refn and Sean Baker. If the official synopsis says the adventures are so wild, you have to "see it to believe it," I believe it. Add in Taylour Paige as Zola and Colman Domingo as a menacing pimp, and you got yourself a winner.
Black Widow (Marvel/Disney)
It's hard to believe it's been nearly two years since the last Marvel movie. (Thank the entertainment gods for WandaVision, Falcon and the Winter Soldier, and the upcoming Loki series to tide us over.) Jump-starting the big-screen fun is a solo outing with one of the franchise's longest-serving heroes: Scarlett Johansson's Black Widow. Sandwiched between the happenings of Captain America: Civil War and Infinity War is this thrilling-looking adventure. Elevated by an eye-widening supporting cast (Florence Pugh, David Harbour, and Rachel Weisz) and some jaw-dropping fight choreography, gear up for a grand return to the Marvel Cinematic Universe.
Hotel Transylvania: Transformania (Columbia Pictures)
Believe it or not, one of the best trilogies out there, in my opinion, is Hotel Transylvania. The characters, the world, and the themes explored are a perfect fit for family consumption. It also happens to be some of the best calcium for your funny bone around. So, the surprising news of a fourth chapter got me all giddy. But here's to hoping the (mysterious) absence of Adam Sandler as Dracula cannot be felt. [Pouty bat face.]
The Last Letter From Your Lover (Netflix)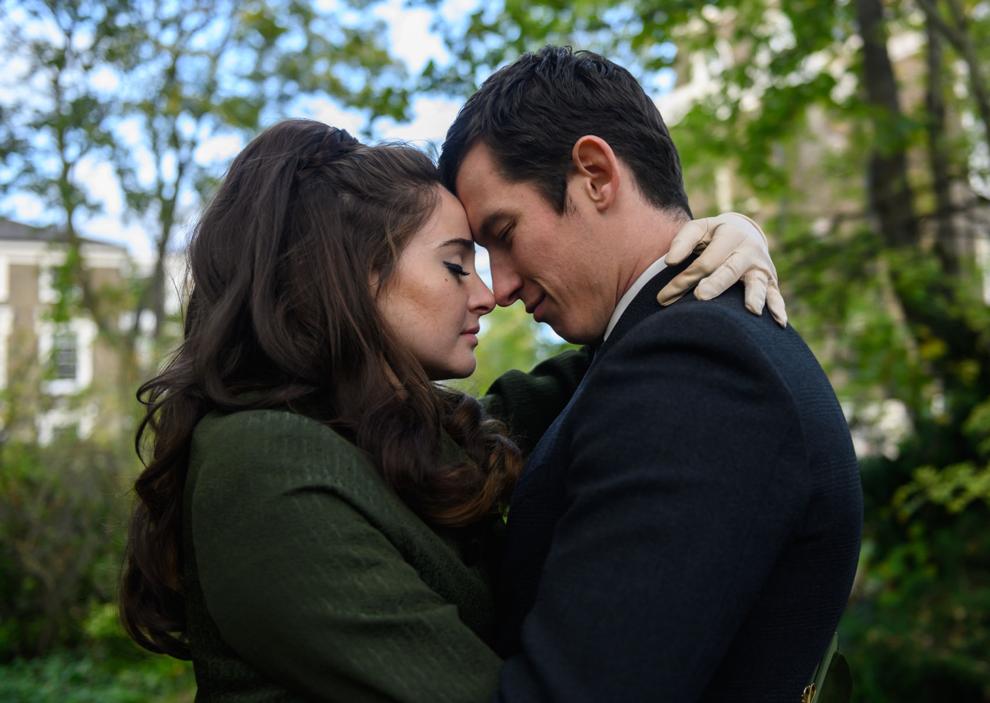 Summer is about to get extra steamy this year with Netflix's The Last Letter From Your Lover. Never Goin' Back and Europhia director Augustine Frizzell, from Dallas and married to filmmaker David Lowery, from the looks of it, isn't giving this the whole Nicholas Sparks treatment. There will be romance and sheet-swimming, but there's a lot of heart and interest there that is anything but artificially built. It's a dual-narrative love story with a star-studded cast (Felicity Jones, Shailene Woodley, Callum Turner, and Joe Alwyn) about a journalist who discovers a stack of letters that describe an affair taking place in the 1960s. It feels like a timeless tale, one that reminds me somewhat of 1946's Letter From an Unknown Woman. Count me in.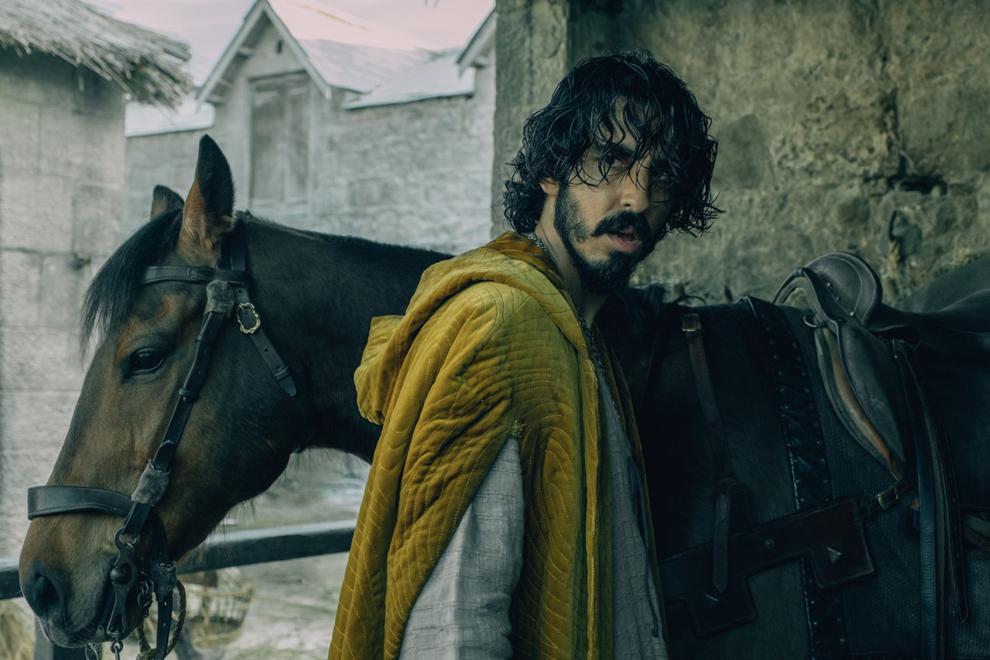 This was a hard blow when Dallas-native David Lowery's medieval fantasy became another victim of the pandemic. Those who saw The Green Knight's trailer had to sit with the extraordinary images of Dev Patel holding a sword and a gigantic, emerald-skinned stranger peeking out of the shadows for well over a year, wondering what the heck it all means. Lowery, who helmed A24's other impressive oddity, A Ghost Story, is prone to play with your feelings through visual and spoken language. And I'll be first in line to soak up his radical reimagining of the classic Arthurian legend.
The Suicide Squad (Warner Bros.)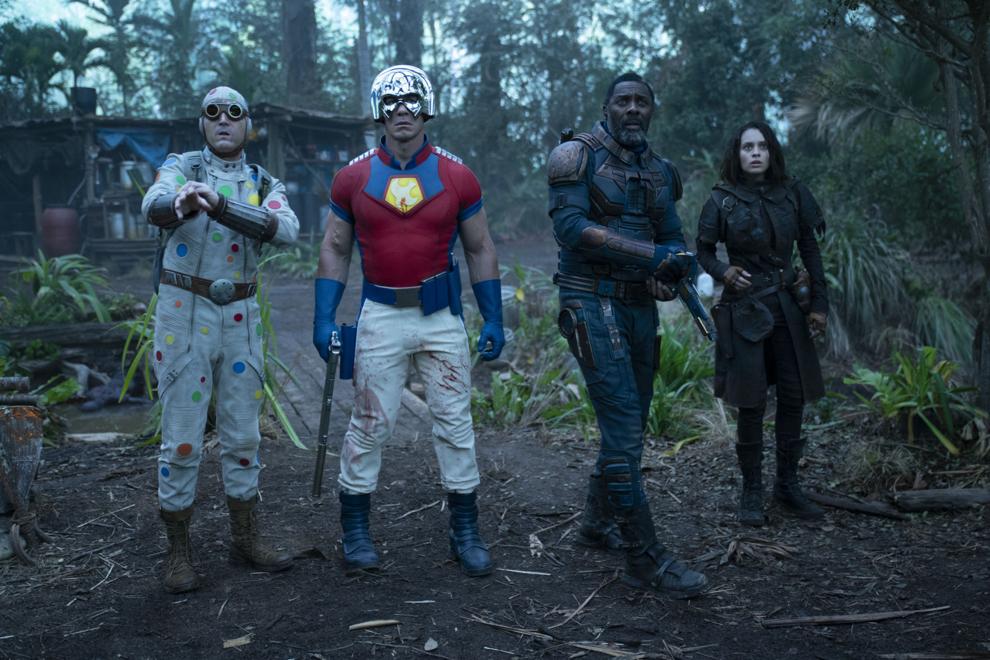 I could just say, "director James Gunn," and walk away, and it should be good enough to earn its place on this guide. However, its excellent trailer, which I've probably watched an embarrassing amount of times, deserves more words. From the writer and director of Guardians of the Galaxy comes a (sort of) reboot/sequel to the less-than-spectacular 2016 Suicide Squad. This time, Gunn goes against the advice of Justin Timberlake in The Social Network to add a "the" to this movie's title because it's not "cleaner." To watch Sly Stallone's man-shark devour a thug and John Cena talk about eating a bag of male parts in the name of liberty is something that must be witnessed in its entirety. Expect to laugh and smile—a lot.
Candyman (Universal Pictures)
Lastly, I will take a spiritual-sequel (or legacy-sequel) any day over a straight-up remake, especially when the original doesn't need any refinishing. 1992's Candyman is arguably one of the all-time horror greats. Tony Todd's hook-handed menacer has an origin story that is far more fascinating than your typical killer. And now that Jordan Peele is shining a spotlight on the narrative (as co-writer and co-producer), with Little Woods director Nia DaCosta in the director's chair, the summer movie season is bleeding excellence.