Police, leaders, dealers crack down on rising catalytic converter theft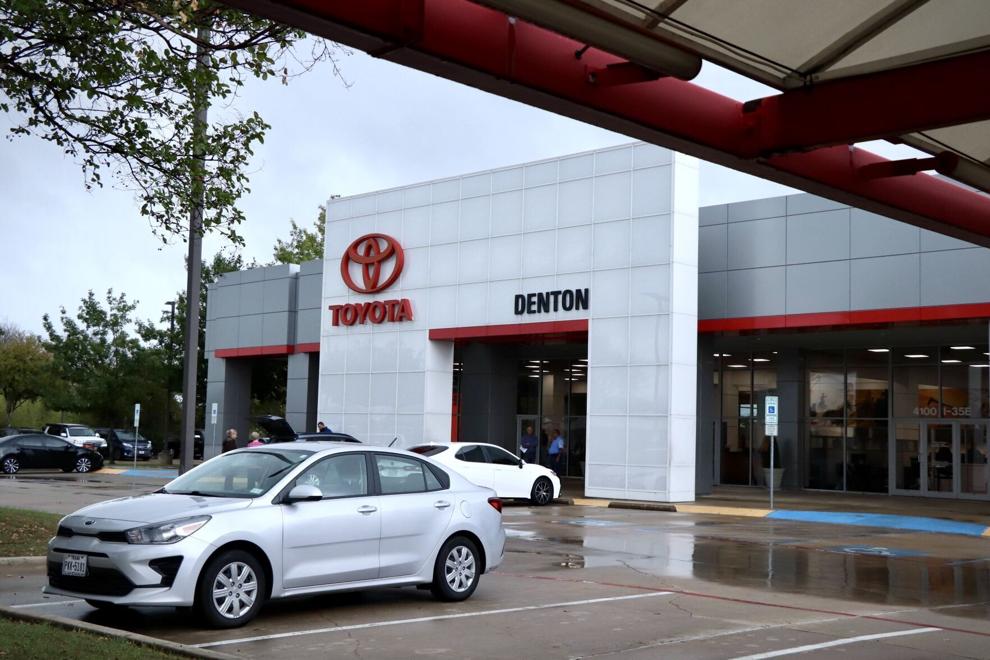 Frequent catalytic converter thefts over the past several months in Denton County have compelled police, politicians and car dealerships to look for solutions. The thefts' prevalence has made it hard for manufacturers to keep up with the demand for catalytic converters and victims — some of whom have had their vehicle targeted twice — waiting months for new parts.
Selling a catalytic converter at a scrapyard can score a thief several thousand dollars depending on the condition and quality of material. And thieves can get under a car and leave with a catalytic converter in just a few minutes, experts said.
Thefts of this nature were commonplace among the Denton Police Department's media reports. By Aug. 24 this year, there were 221 catalytic converters reported stolen in Denton. That's an estimated total loss of $350,000 in parts and labor. For comparison, city spokesperson Stuart Birdseye said 187 were reported stolen in all of 2021.
The Corinth Police Department has received 46 such reports so far this year, which Capt. Jimmie Gregg said was definitely an increase from previous years.
Between Aug. 1 and Sept. 15, the Denton Police Department received 34 reports of stolen catalytic converters. That was during a recent decline in reports, Denton police spokesperson Allison Beckwith said.
At an August meet-and-greet for the Denton police chief, an officer brought up concerns to one of the candidates about the thefts. The sheer volume of the reports was taking up officers' time away from focusing on other pressing investigations, he said.
"These have been difficult to investigate in the past," Beckwith said in a Sept. 26 interview. "I think all the different areas in North Texas are realizing that this has been a large source of theft lately."
Beckwith said the thefts happen to a variety of vehicles, but the most common model seen in the department's reports is the Toyota Tundra. While some vehicles have only one catalytic converter, the Tundra has four and sits higher, making the parts more accessible to thieves.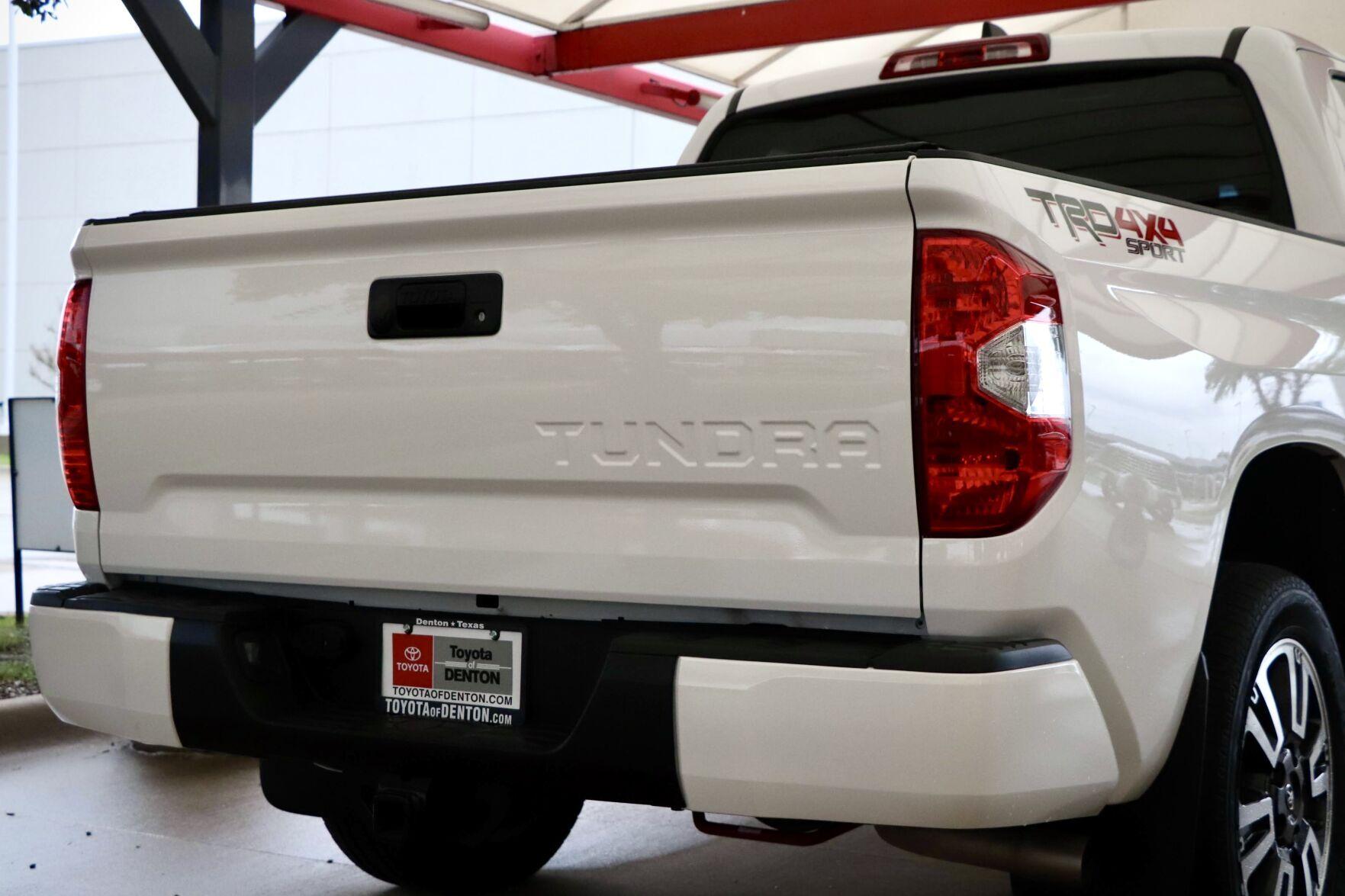 Additionally, hotels are a typical target for catalytic converters thefts. The Denton Record-Chronicle reported in May about five catalytic converters stolen from vehicles in one night at the Embassy Suites by Hilton Denton Convention Center, at 3100 Town Center Trail.
Tim Dorweiler, the service director at Toyota of Denton, deals with the aftermath of the thefts on a regular basis. The Denton dealership has seen well over 100 thefts this year, he said.
"We had a big wave of them right when college classes started back up," Dorweiler said. "Mom and Dad were moving the kids up to the dorms, staying in hotels and their cars were getting hit. Then, obviously we have the normal ones from residents at apartment complexes, at grocery stores."
Dorweiler said Thursday he had a line of about 40 cars waiting for new catalytic converters, but the suppliers just can't keep up with demand. It's not a matter of material shortage, he said.
"There's 5,000 of them on backorder, Dorweiler said. "If someone's gets stolen today, there's 5,000 people ahead of him before he's gonna get that one. They just can't produce them fast enough."
And it can cost anywhere from $1,000 to $15,000 to repair, and a victim might have to rent a vehicle for months due to wait times.
"I've got cars here since February waiting on catalytic converters, and insurance companies will only cover 30 days' worth of rental," Dorweiler said. "There's people who have been without their car for six or seven months even though they paid their deductible. And then we've actually got customers here for a second time that it's happened to them."
The Record-Chronicle spoke with police spokesperson Amy Cunningham on Wednesday about one case, in which a man reported his catalytic converter had been stolen Tuesday. He reported he instantly knew it was stolen because he'd been a victim of the same crime before.
A loud rumbling noise after the engine is started is often a driver's first sign that their catalytic converter has been stolen, according to AAA Texas.
While the majority of reports have not resulted in arrests, Beckwith said the Denton Police Department is making an effort to patrol commonly hit locations such as hotels. The Record-Chronicle reported an instance in September in which the department's patrol efforts did lead to an on-scene arrest.
Early this morning, three catalytic converter thieves were caught in action by Denton PD.

Around 3:52 a.m., a vehicle was seen parking in front of a Toyota Tundra at a local hotel. As you may know, Toyota Tundras have been highly targeted for their catalytic converters. pic.twitter.com/6JgKu5MtKE

— Denton Police Department (@DENTONPD) September 28, 2022
A man and woman were charged with engaging in organized criminal activity after police found them allegedly stealing a catalytic converter from a Toyota Tundra in a hotel parking lot in the 3100 block of Colorado Boulevard. In the suspects' vehicle, police reported they found four catalytic converters, a blade and a large saw.
Cracking down
Because catalytic converter thefts are a problem around Texas, Gov. Greg Abbott signed House Bill 4110 in 2021, making it a state jail felony to steal, buy or sell stolen catalytic converters. State jail felonies are punishable by six months to two years' imprisonment and a maximum $10,000 fine.
But in Texas, it's not illegal to possess catalytic converters, and it's been difficult for scrapyards to identify which ones are stolen and for law enforcement to track down where they were stolen, Dorweiler said.
The city of Denton has taken a few steps to try to combat this. On Oct. 25, the city passed an ordinance that makes it a Class C misdemeanor to be in possession of a catalytic converter that has been cut or unbolted without being able to provide proof of ownership of the vehicle from which the converter came.
The city also passed an ordinance making it mandatory for metal recycling businesses that are purchasing a catalytic converter to record the thumbprint of the person selling it, along with other information.
"We're looking at new and innovative ways to respond to these kinds of setups and track them," Beckwith said. "We're working with our community partners, other jurisdictions and the dealerships in order to do that. … We're all looking at different ways to respond to this and investigate these a little differently than we have before."
Dorweiler said Toyota has reached out to its dealerships to better understand how thieves are cutting the catalytic converters on different models to brainstorm designs that would make theft more difficult.
In the meantime, Toyota of Denton is offering people the option to install a shield over the catalytic converter to prevent theft. In addition, the dealership offers a catalytic converter etching service, which people can register for online. Toyota of Denton will etch a vehicle identification number and QR code onto a vehicle's catalytic converter, which is then registered with a national database to help law enforcement track who owns a catalytic converter. Interested vehicle owners can register for etching on Toyota's Take Back Denton webpage.
"If the catalytic converters are marking with a unique code and an officer pulls somebody over with a truck of catalytic converters that are marked, now that gives them probable cause to do a little investigation," Dorweiler said. "We're trying to give them as many resources to where if they do come up on somebody, whether they catch them in the act or pull them over to give them every opportunity to investigate."
Denton, Corinth and other area police departments have partnered with Toyota of Denton to spread awareness about catalytic converter theft, including an educational event that took place Saturday at Toyota of Denton. Vehicle owners got their catalytic converters etched for free.
"I deal with this every day. But the everyday person, they have no idea what a catalytic converter is, what it does, why people are stealing them," Dorweiler said. "A lot of it is educational for them and most importantly [Toyota of Denton wants] to give them some opportunity to better protect themselves in case there is a theft and hopefully maybe prevent that from happening."
BROOKE COLOMBO can be reached at 940-566-6882 and via Twitter at @brookecolombo.