Thank a woman for making Thanksgiving a national holiday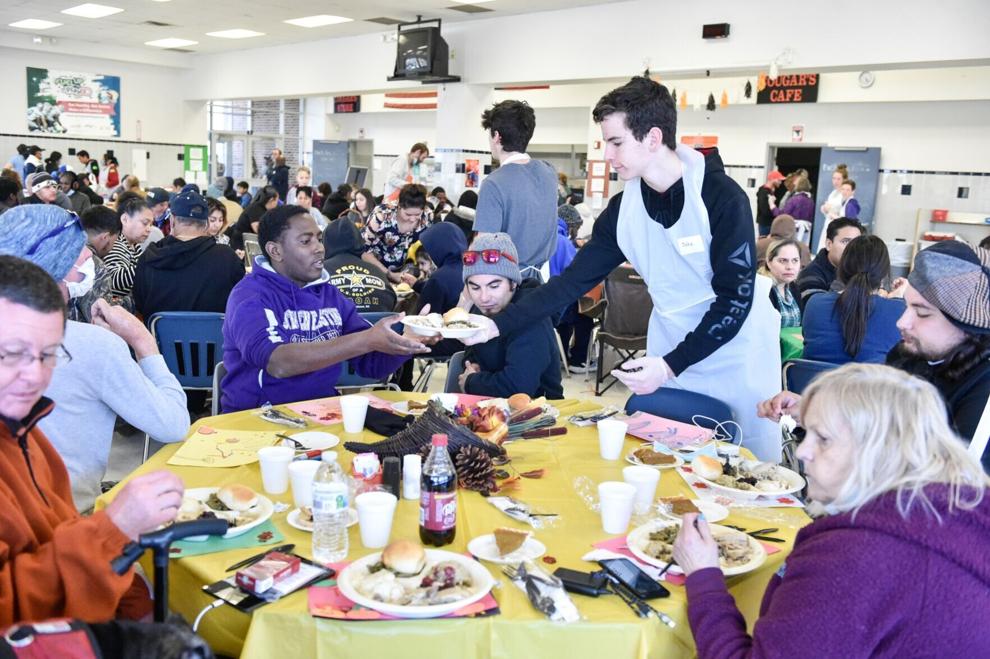 Thanksgiving historically celebrated the safe arrival of a ship, the end of a drought or a bounteous harvest. While early Denton settlers may have celebrated harvests, America's Thanksgiving didn't become official until a woman persuaded President Abraham Lincoln to declare it a national holiday.
According to writer David Kindy, the narrative of Pilgrims landing on Plymouth Rock wearing black outfits with silver buckles is mostly stuffing. Waterfowl and venison, not turkey, were served at the 1621 celebration that forged an uneasy truce between 53 Mayflower survivors and 90 Wampanoag Native Americans.
Eleven years earlier, colonists from Jamestown, Virginia, and Narragansett natives celebrated Thanksgiving for the arrival of a ship bringing food. After the Civil War, the Thanksgiving narrative shifted to the Pilgrims' later celebration.
In 1598, Juan de Oñate celebrated a Thanksgiving feast with local Pueblo natives after an arduous journey blazing a trail from Chihuahua, Mexico, to present-day El Paso. Spanish colonists traveling with Oñate eventually settled Santa Fe, New Mexico.
Florida historian Michael Gannon believed the earliest Thanksgiving celebration took place in 1565 near St. Augustine, Florida, with Timucuan natives. Don Pedro Menéndez gave thanks for the safe arrival of a ship with 800 Spaniards. Spain's consul general in Houston said: "We don't want to fight against any tradition, but we feel it was a deprivation not to acknowledge the full history of the United States of America."
While historians debate Thanksgiving's origin, it should be remembered that Native Americans took part in every early celebration. Wampanoag natives now regret their ancestors' participation with Pilgrims, who stole their food and plundered their graves. The day after Thanksgiving, known to most Americans as Black Friday, is now recognized as Native American Heritage Day. Native Americans resent Thanksgiving's lump stereotypes; it's a complicated narrative.
And who made Thanksgiving an American holiday?
In 1789, Congress asked President George Washington to declare a holiday of thanksgiving for the new country. Americans celebrated Thanksgiving intermittently, mostly in the Northeast, after Washington's proclamation. Sarah Josepha Hale is credited with getting President Abraham Lincoln to establish the national holiday.
Hale was born in 1788. According to Arlisha Norwood for the National Women's History Museum, Hale's parents held the progressive view that women should be educated. She married lawyer David Hale, who supported her scholarly pursuits. His untimely death after nine years of marriage left her to raise five children when women had no rights as property owners.
Sarah Josepha Hale's most famous book, Poems for Our Children, included the popular poem "Mary Had a Little Lamb." Hale became the editor of conservative magazine Godey's Lady's Book, where she boosted the careers of authors Washington Irving, Nathaniel Hawthorne and Henry Wadsworth Longfellow. Hale is most known for her writing, but she also raised money to preserve such historical sites as George Washington's home.
Although Hale has been criticized for encouraging women to focus on raising children, she was a powerful 19th-century voice; she used it to promote the idea of making Thanksgiving a fixed holiday. Her 1827 novel even described the celebratory New England menu commonly accepted as the traditional Thanksgiving feast.
Beginning in 1837, Hale lobbied every American president, starting with Zachary Taylor, to make Thanksgiving a holiday. Her editorial drumbeat resulted in Lincoln's 1863 declaration of Thanksgiving as a national holiday. In the wake of Union Civil War victories in Vicksburg and Gettysburg, Lincoln hoped the holiday would bring healing to a divided country.
In 1939, President Franklin D. Roosevelt moved Thanksgiving to the third week in November to extend the holiday shopping season and encourage recovery from the Great Depression. After two years of division by protesters calling the holiday "Franksgiving," FDR restored Thanksgiving to the fourth Thursday of November.
Today, Thanksgiving is celebrated throughout the United States with an increasingly inclusive narrative.
ANNETTA RAMSAY, Ph.D., has lived and worked in Denton for many years.