Denton ISD studies partnership with Lewisville pediatric nonprofit for student health care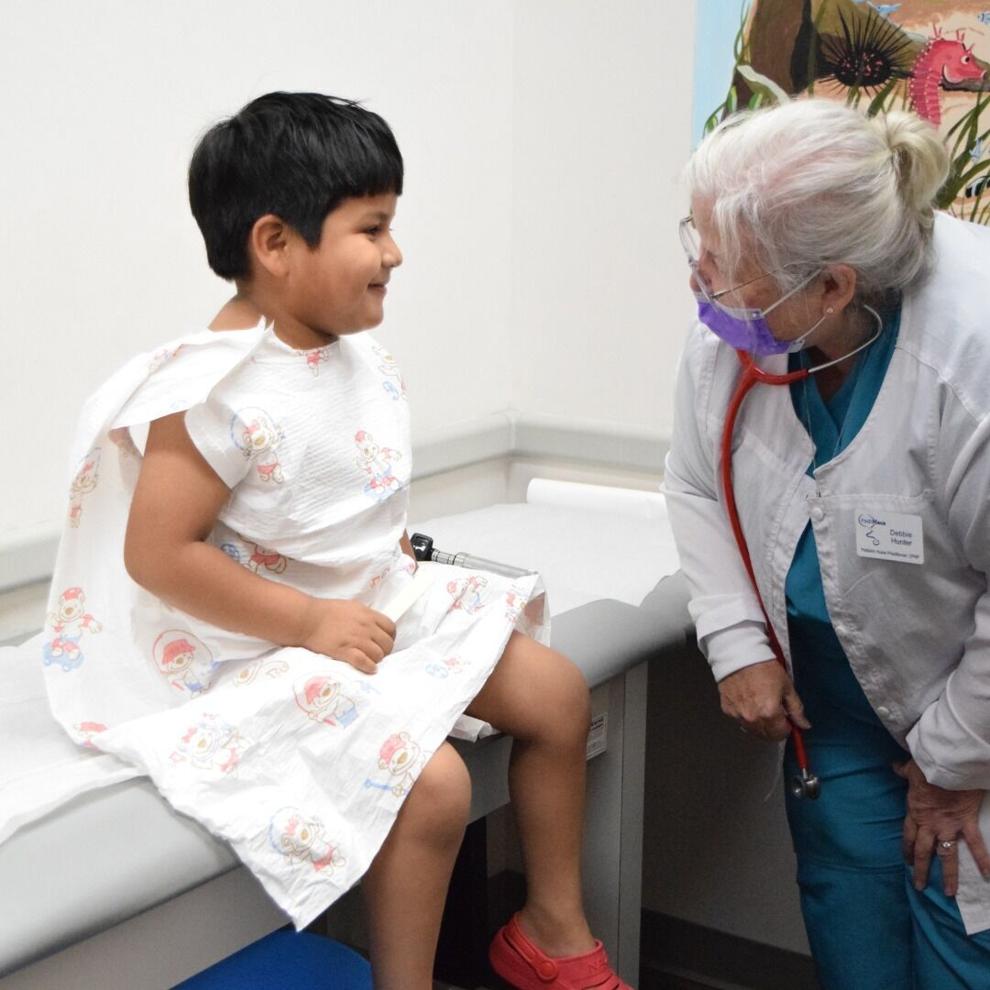 The Denton school board has approved putting a wellness clinic for employees in one of the school district's buildings.
Now the board is considering a different health care partnership, but this time, it's for students in need.
The district is considering placing a PediPlace satellite clinic in the district to bring pediatric care to students on the margins.
PediPlace is a nonprofit pediatric clinic located in Lewisville. It has a satellite clinic in Lewisville ISD, a model that has piqued the interest of Denton ISD administrators, who say low-income families struggle to find pediatricians who accept Medicaid and uninsured children. In the partnership under consideration, Denton ISD would provide space, and PediPlace would take care of fundraising to cover services and rent.
When parents can't get their children to a doctor who serves Medicaid patients, the result is often longer absences from school, said Nicole Goodman, the district's director of health services.
"They provide a medical home for students who are on Medicaid, CHIP and who are uninsured," Goodman told the school board during Tuesday night's meeting. "About 35% of their visits are preventative care. And then 65% is for their acute care, sick visits, things like that."
PediPlace has also begun offering some mental health services to its patients.
Goodman said that the majority of the nonprofit's patients are on Medicaid, with 10% using Children's Health Insurance Program, known as CHIP. About 2% of the clinic's patient base is uninsured, Goodman said. The nonprofit, which treats patients from infancy to age 18, started a partnership with Lewisville ISD in 2015, which ultimately led to a clinic at an elementary school.
"At the time, Central Elementary was a booming school that was very busy and had a lot of needs on their campus," Goodman told the school board. "So Lewisville built a clinic, a satellite campus.
"It has its own entrance, it has its own nurse practitioner and medical assistant, and it runs like a pediatrician's office. It has three rooms, and they see lots of students."
Goodman said Denton ISD has 5,000 students using Medicaid benefits.
"We do have doctors and pediatricians in Denton that see Medicaid [patients], but it's not the large portion," she said. "It's not 75% of their total patient load on Medicaid. And so we struggle getting them in with a provider. Our main provider that we do refer to most frequently is on a six- to eight-week wait right now."
Goodman said she spoke to that provider, who told her that a partnership between Denton ISD and PediPlace "would help fill that gap and get those students taken care of, that baby treated. Especially for chronic illnesses — asthma, things like that."
The Kiwanis Club of Denton has been in talks to support a clinic, and transportation needs could be met through student transportation rates through GoZone.
Superintendent Jamie Wilson said a possible partnership still needs a lot of research on the district's part, especially in terms of the best location for a clinic.
"We also know that we may or may not have space immediately," Wilson said. "It may take us a little time to find the space that we need. But we are going to be opening some space up in the next 12 to 24 months for Newton Rayzor [Elementary School] and when Calhoun [Middle School] have moved into their new places for fall of 2024.
"So while we would like to move forward with something this fall, it may be more sensible to do it later. We're going to continue to study and see how the conversation goes."
School board member Jim Alexander said he thinks this is the right direction for the district to move in. He visited the Lewisville ISD clinic two weeks ago to get a closer look at the operations.
"I was very impressed with the organization, the strength of the institution. They are well organized, they have planned," Alexander said. "They have the staff necessary to supply the services. And it really struck me that this is the kind of service that we need more of in the Denton community. And I'm very optimistic about the prospects of us moving forward with this relationship."
Wilson pointed out the invisible costs that follow students who stay out of class longer because they can't get in to see a doctor for exams and prescriptions. Teachers have to spend more time catching up students who have been out of the classroom.
"When students aren't healthy, they aren't in school and they aren't learning," he said.
The health services department will continue studying a clinic for a possible proposal in the future.
LUCINDA BREEDING-GONZALES can be reached at 940-566-6877 and via Twitter at @LBreedingDRC.