New chief appraiser confirmed after months of uncertainty around McClure's official departure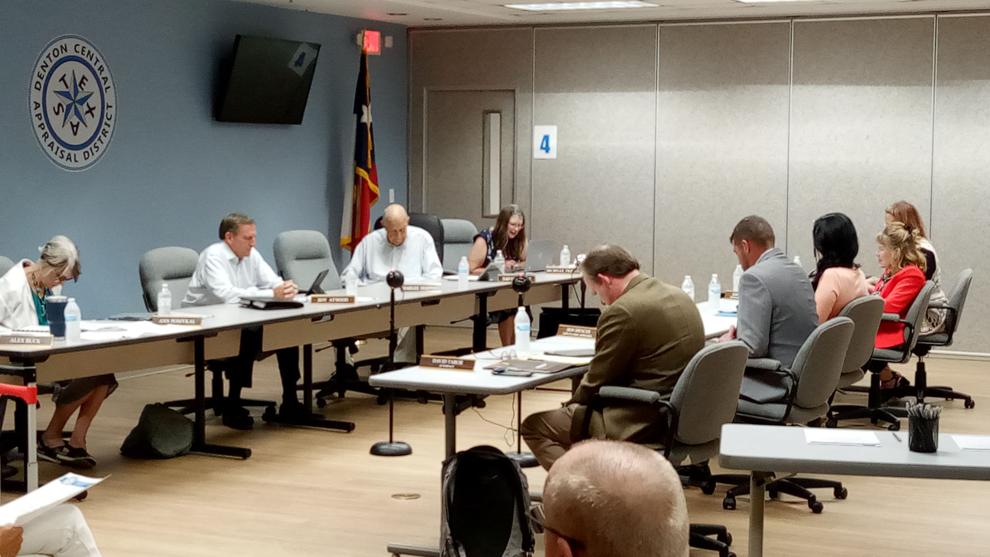 Tuesday, the Denton Central Appraisal District will officially transition to a new era with a new chief appraiser, with Hope McClure's separation agreement paving the way for interim chief Don Spencer to take over in full.
Thursday's DCAD board meeting was the third since Hope McClure was ousted as the district's chief appraiser. The board made that decision Sept. 13, placing McClure on administrative leave, but couldn't move forward with a new chief appraiser until her separation agreement was finalized.
The decision came after months of officials from around the county putting heat on the district for its management practices. Dozens of DCAD's cities, school districts and other taxing entities filed disapproval resolutions to cancel the district's proposed 2023 budget. Many of them included the clear message that leadership should change at DCAD.
Come Tuesday, the district will be able to move forward in the wake of McClure's nearly three-year tenure. Roy Atwood, chair of the DCAD Board of Directors, said Monday that McClure will technically resign Tuesday, with Spencer, the interim chief appraiser, taking over the top spot.
"[Spencer] takes effect tomorrow, and she's no longer on administrative leave tomorrow," Atwood said of McClure. "She resigns as of tomorrow. That's the way the separation agreement's instructed."
The Denton Record-Chronicle filed an open records request Monday to receive a copy of McClure's separation agreement. The request had not been returned by late Monday, but Atwood did speak on several components of McClure's package.
Atwood said he was "satisfied with the way it worked out" and that the board "tried to be consistent with the precedent" set by Rudy Durham. Durham, Lewisville's mayor at the time, was DCAD's chief appraiser prior to McClure. He received a severance agreement when he left in 2019 due to a new bill prohibiting property tax officials from holding an elected office.
"There's no continuation of her employment," Atwood said. "She is allowed to obtain insurance coverage by paying the premiums, but the district's not paying the premiums. ... Seven months of severance, consistent with what we did with Rudy. Rudy had a sizable amount of accrued comp time that we paid him; Hope had a small amount of accumulated comp time that we paid her."
Spencer, reached by email Monday, stated he's "excited for the opportunity to serve the citizens, the taxing units and employees of Denton CAD as Chief Appraiser," and is "ready to move forward and continue growing and improving as Denton County grows."
As for his priorities moving on from McClure's tenure to his own, he wrote the following:
"Being available to the taxing units and the public, building positive relationships, improving communication and improved operations and transparency are among my top priorities. There will always be room for improvement, but being open minded to recommendation and change will be necessary and we have the team in place that is very capable."
JUSTIN GRASS can be reached at 940-566-6884 and via Twitter at @justingrass10.