Denton City Council approves overwhelmingly supported marijuana ordinance; Maguire's recall also approved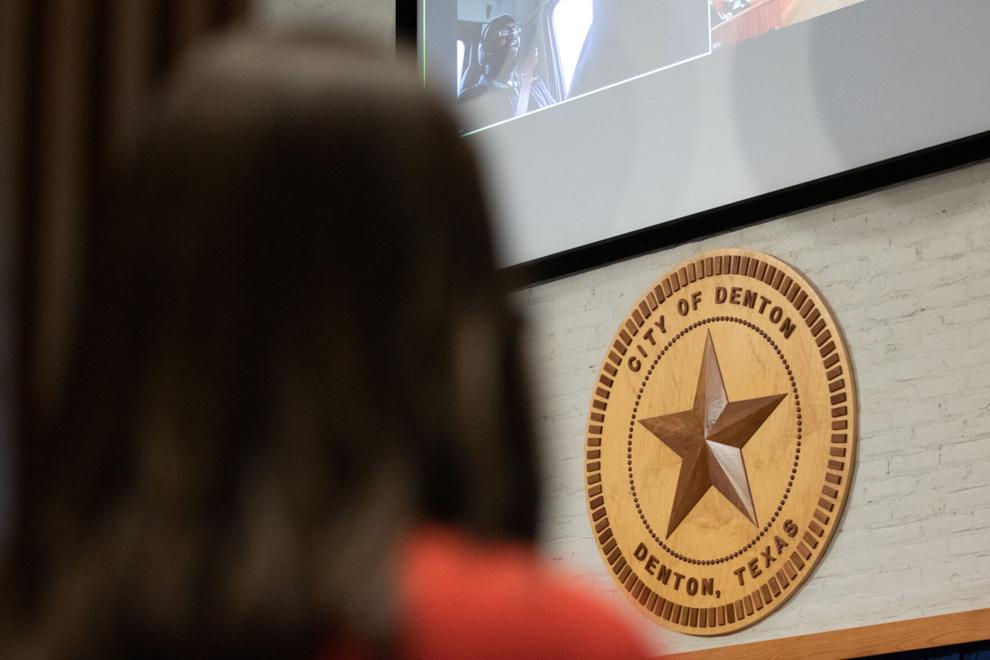 An old Denton hippie stood in front of Denton City Council members Tuesday morning, wearing a gray shirt with marijuana leaves on it and a nice head of dark hair for someone who just turned 70.
He attributed his hair to the marijuana he has been smoking for years and joined his voice with many other public commenters encouraging the council to listen to the overwhelming majority of voters who voted to approve the low-level marijuana decriminalization ordinance.
Denton City Council members listened to residents who arrived to voice their concerns Tuesday morning and voted 6-0 to accept the election results for the low-level marijuana decriminalization ordinance and a former council member's recall election.
After Election Day, there was some worry when Denton City Manager Sarah Hensley issued a news release shortly after the ordinance was passed Nov. 8 to remind voters there were certain parts of the ordinance that may not be implemented because they conflicted with state and federal laws.
Hensley had taken a similar stance after a council majority passed the abortion rights resolution earlier this year and claimed that several parts of the resolution couldn't be implemented because it dictated how police officers were to do their jobs and violated state law.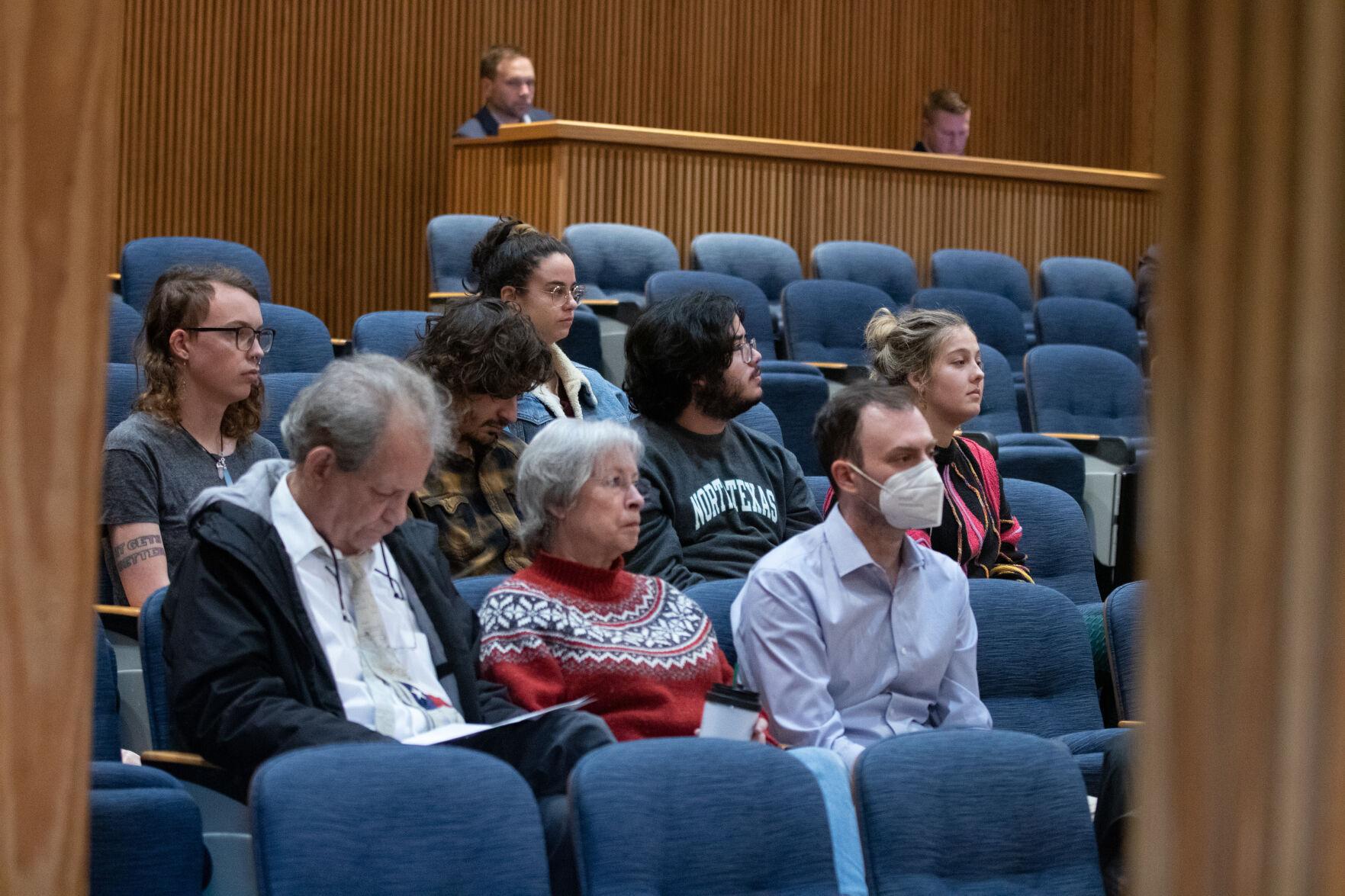 But none of the supporters at Tuesday's council meeting cared what Hensley or Mayor Gerard Hudspeth, who has also appeared reluctant to uphold the majority's will, had to say. The supporters indicated they wanted Hensley and the council to implement what was voted on to the best of their ability.
The Austin city manager's office, where Hensley was previously employed, has been able to implement a similar ordinance since May with no legal challenges from the state, as a couple of commenters pointed out Tuesday morning.
"Our rights are at stake here," Richard Hayner, the hippie with nice hair, told council members. "By golly, I'm starting to feel dyslexic because my right's left. You need to find out how to do that, and if it's a problem with the law, then work on it.
"That's what you are here to do, to take care of the voters."
The low-level marijuana decriminalization ordinance, also known as Proposition B, was passed by an overwhelming majority of Denton voters with more than 32,000 votes in favor, the largest vote-getter ever for a citywide election in Denton.
Several residents spoke during the public comment period in support of the council accepting the election results for Proposition B, each stressing the importance of listening to the will of the majority.
At Tuesday morning's meeting, Hensley reiterated her stance, stating the difficulties she faces when determining how the police should do their jobs.
Residents at the meeting also reiterated that the Texas Constitution and home rule charter allow the council and voters to set policy.
"City staff doesn't have the right to ignore election results," said Denton resident Eva Greco. "Sarah Hensley is refusing to enforce the law. Your job description doesn't give you that authority, and as such you are overstepping."
Hensley stressed a similar claim Hudspeth has been making from the dais: that she has taken an oath to uphold state law. But commenters disagreed.
"Prop B is a public ordinance and needs to be respected," said longtime civil servant Jennifer Lane. "To allow the sort of response to it that has taken place is not the best practice. You need to make a good-faith effort to work between state, county and city law and observe what the public wants."
Former Denton council member Deb Armintor reminded council members and the city manager that the ordinance was written by Austin attorneys, and that the state law was the entire framework for the ordinance.
Armintor also mentioned that recent state law changed how marijuana and hemp are categorized since both are indistinguishable from each other and the only way to know which is which is to have a state crime lab test the THC content. This finding was pulled from chapters 481 and 483 of state codes, which Hensley referenced as a reason for her not being able to enforce the ordinance.
"You're entitled to your opinion but not entitled to your opinion to replace the will of the voters or the decision of the court of law," Armintor said.
Recall of Alison Maguire
Also at Tuesday's meeting, the council certified former council member Alison Maguire's recall election, also known as Proposition A, which saw more than 8,600 votes in favor of the recall, with all eight precincts within District 4 voting at nearly 60% to recall.
A majority of those votes came from outside Robson Ranch — which had been added to District 4 as part of redistricting — former council member Don Duff, who started the recall petition, pointed out in a Monday email to the Denton Record-Chronicle.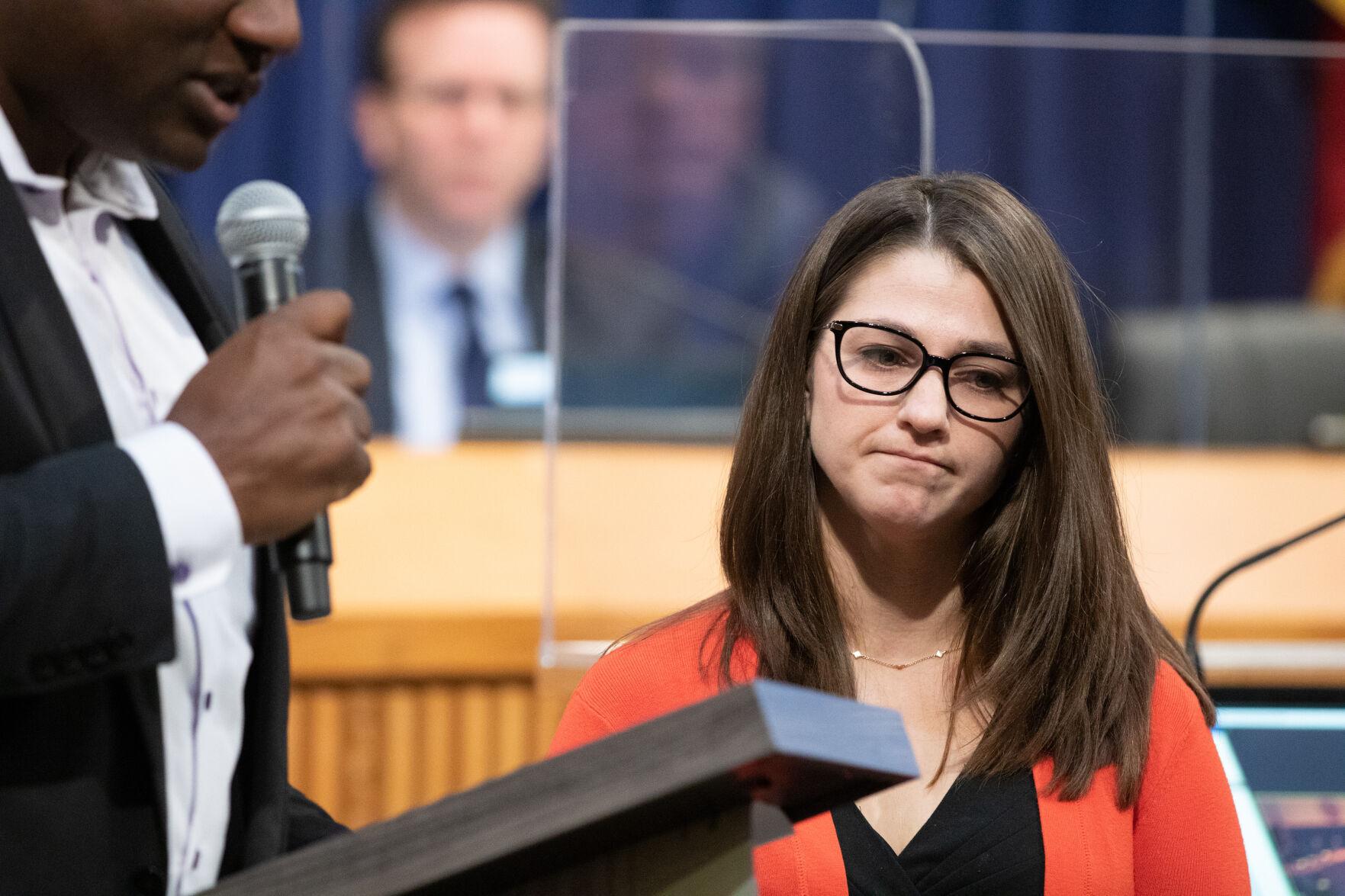 Mayor Pro Tem Brian Beck said he didn't agree with Maguire's recall election, which he called improper and questioned its legality. He claimed that the petition to recall her had violated homeowners association guidelines to get the signatures.
He claimed that a small group of people were "playing shenanigans" to get control of the council. He called the reasons behind Maguire's recall, "gamesmanship" and "a fairy tale."
But he agreed that the voters had spoken, saying he would vote to approve the certification.
"One fundamental concept: that is that the voters are in charge and not the politicians and not the staff," Beck said. "It doesn't matter how leadership feels. We have to follow the democratic process and follow the will of the people."
District 3 council member Jesse Davis brought up the 2021 redistricting, which he claimed council passed to take immediate effect, and said Beck and other council members had ignored voters from his district who demanded that the council keep them with the elected official they had voted for in the previous election.
"The gamesmanship was the way that [redistricting] map was adopted," Davis said. "The map was stuffed down the throats of 250 people. They came up here and said exactly what would happen to people publicly."
Armintor, who was on council at the time, mentioned in her public comment thanking Maguire that she and other council members didn't realize their vote to redistrict would lead to Maguire's recall election.
"I didn't think that I was voting to allow people who didn't vote for you to vote on your recall," Armintor said. "None of us thought that."
Council member Vicki Byrd, who voted to approve the marijuana ordinance despite how she felt about it personally, also thanked Maguire for her service and called her her sister.
From somewhere on his route, council member Brandon McGee had to video call in to the meeting and also shared his support of the marijuana ordinance and his thoughts on Maguire's recall.
"I respect the will of the voters and sorry to see Ms. Maguire go," McGee said. "This was an effort to flip the council into a conservative tilt."
Hudspeth read a proclamation thanking Maguire for her year and a half of service to the city and gave her a parting gift. The city is currently involved in litigation over the recall election. Maguire's attorney appealed the lower court's decision, but no decision had been made by the appellate court as of Tuesday afternoon.
Several council members and public commenters also thanked Maguire for her services. One Denton resident questioned why council was accepting the recall election results when the city charter requires seven people to serve on council.
With Maguire now off the dais unless the appellate court rules in her favor, the Denton City Council is now a six-member council, leaving District 4 without a council member until the May 2023 election.
"Alison won the hearts of many of us, and what certain members on council has done to this woman …," Greco said. "It all started with certain council members not getting their way and redistricting not going their way, and another council member wants things their way, and you used Alison Maguire as your scapegoat."
CHRISTIAN McPHATE can be reached at 940-220-4299 and via Twitter at @writerontheedge.