Denton County family thousands of dollars in the hole after dispute with city workers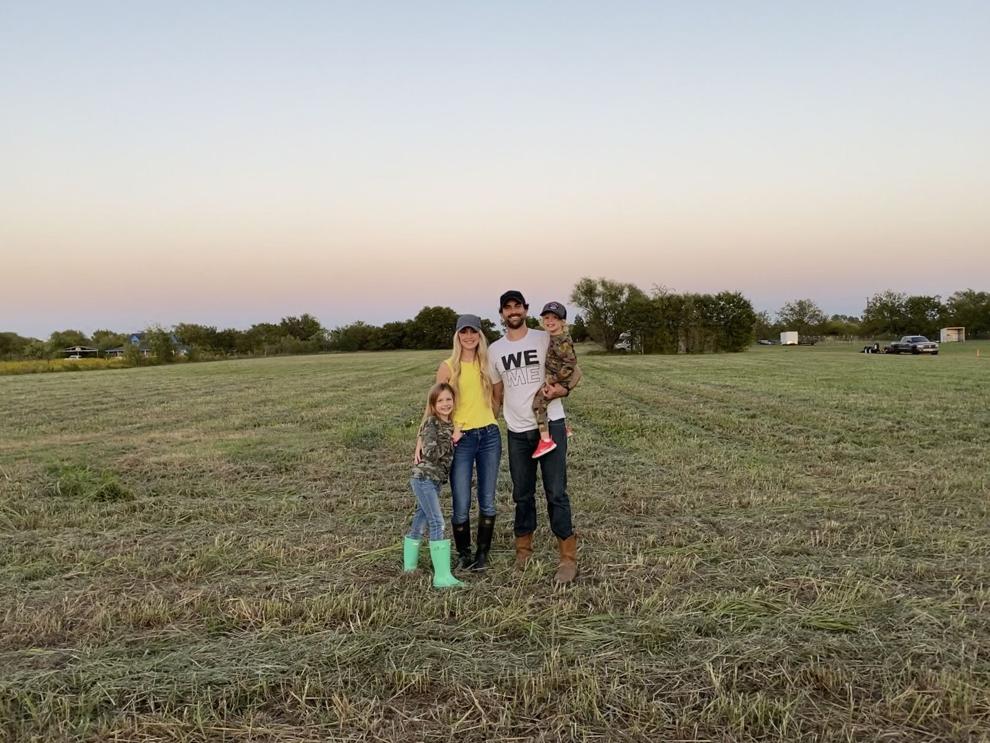 Confusion on the part of government officials will cost a Denton County family well north of $15,000 through no fault of its own.
Those involved disagree on the specific causes, but some combination of governmental communication lapses, policy changes and inequitable application of rules seem to be at fault.
Ashley and Jeremiah Chapman closed on a plot of land on Sept. 30. The land is located in one of many so-called "doughnuts" along the outskirts of Denton proper. Those are patches of land not within city limits but surrounded by land that is.
Nearly five months later, disagreements between the family, the city of Denton and Denton County government officials mean the Chapmans are still months away from even starting construction on their home.
The family says the extra costs come in the form of additional architect fees, increased construction costs and storage fees for appliances and other items ordered months ago in anticipation that construction on their home would be well underway by now.
Additionally, the family has had to extend its lease on an apartment 20 minutes away from the property they own.
The Chapmans were eventually offered a deal by the city of Denton whereby they would not be required to obtain building permits through the city so long as a third-party inspector confirms their home is built within all city codes and development regulations.
The agreement also freed the city from all liability for the Chapmans' financial troubles caused by government lapses over the past several months.
Despite multiple communication attempts and a presentation before the Denton City Council, Ashley Chapman said no council member aside from Deb Armintor had replied to her or reached out.
Reached for comment, Armintor said she still wasn't completely sure where the problem was, which she found concerning.
"If I can't understand it to my satisfaction, then I feel like that's a problem," she said.
Even though Armintor said the Chapmans had become experts in this niche area of local policy, Armintor didn't think it was reasonable to expect the average property owner to understand something so complex if it couldn't be explained simply.
Ultimately, she said what had happened to the Chapmans was wrong, and she hoped the city wouldn't have any other property owners go through similar situations.
Perhaps most telling, the land the Chapmans bought was split up by the previous owner, and another segment was sold to a neighbor. That neighbor was able to quickly permit through the county and begin construction on his home without any of the city-side headaches the Chapmans went through.
"Either they told us the wrong information or they changed the rules," Ashley Chapman said.
Part of the contention came because the Chapmans' property is under a non-annexation agreement with Denton's city government. The current agreement was signed by the previous property owner and filed with the city right around the time the Chapmans closed on their new property.
Essentially, those contracts mean property owners with some form of agricultural exemption promise to abide by certain development standards, and in turn, the city agrees to not annex the property while the agreement is active.
Such agreements have become routine for Denton and neighboring property owners since 2010, but the most recent batch proposed this past summer were themselves contentious.
A vocal group of property owners stirred up enough of a fuss at the time to get the agreements somewhat amended, but they now worry how the Chapmans' experience will translate to their own agreements.
Nathan Harvey, the most vocal of those advocating for changes to non-annexation agreements several months ago, looked at the city's insistence that the Chapmans permit through city channels with trepidation.
"This has never been the case under these agreements; there is no language in the agreement stating such, and it would negate a primary reason for having the agreements in the first place," he said via email in late January. "There is significant increase in cost and regulation in permitting with the city."
Ashley Chapman said her family and she wanted a place outside the city where they could raise their two young children — Ryann and Ashton — and live off the land to some extent. They didn't want any city services.
She started doing her homework well before the family purchased the plat of land. She and two real estate agents spoke with Denton's Senior Planning Director Ron Menguita on Sept. 4, according to Chapman's records.
He, and eventually several other city and county officials, assured Chapman that permitting through the city of Denton would be unnecessary.
That was good news for Chapman, who said the additional expenses of getting various permits through Denton would prove an unnecessary cost for her family when they weren't interested in receiving any city services to begin with.
The family was on track for months to begin construction. An architect designed a custom home with facilities for the family's Nigerian dwarf goats, which Chapman said were like family pets they could raise as show animals.
The goats — Belle, Gaston, Guinevere and Elsa — are already living on the land, meaning the family is required to travel from their temporary apartment in Roanoke to their property south of Denton, 20 minutes away, to take care of their animals.
After numerous phone calls and emails — she tallied 51 calls by Jan. 6 — Ashley Chapman filed requests for information through the Texas Public Information Act to both the city of Denton and Denton County officials.
She also retained an attorney, at which point the city brought lawyers into the forefront as intermediaries with the family, according to email conversations provided to the Denton Record-Chronicle by Ashley Chapman.
She contends several government officials met on Dec. 15 to discuss a new permitting policy that would specifically affect homeowners with signed non-annexation agreements.
Scott McDonald, director of development service for the city of Denton, said that wasn't really the case.
"In simplest terms, it was just a matter of a misunderstanding and miscommunication between numerous parties," he said via phone Thursday.
Essentially, he said homeowners since 2010 with active non-annexation agreements had been getting by without permitting with the city when they should have been.
By that reckoning, the Chapmans weren't being treated unjustly, but their neighbors had been able to slide through with less paperwork and fewer fees than they should have been able to.
McDonald said that isn't necessarily a good thing because "for homeowners, permits protect."
By that, a phrase he uses often, he means that permits exist to protect homeowners from unscrupulous builders who might cut corners or build something unsafe.
McDonald was clear no language in the non-annexation agreements had changed between the most recent previous and current versions.
Even so, that means there was a significant difference between what the city considered the agreements to be and how those agreements were applied in reality. Affected property owners understandably signed those agreements based upon the reality of how they were enforced.
When asked how so many homeowners were able to build without city permits all these years, McDonald said the city hadn't realized that was happening.
"We're not out policing," he said.
For now, the Chapmans are still in their apartment while an architect redesigns their home, though it won't look as they'd originally planned. The project will then go out to bid to builders once again, which will probably come along with increased construction costs. Ashley Chapman said she was hoping construction might be able to begin sometime in April, which would be a full six months after the family purchased the land.