How two area high schoolers are preventing suicides with AI and the county
Suicide is on the rise in Denton County, and the Denton County MHMR Center is looking to take preventive action — partnering with two Frisco high schoolers who designed an automated system to detect social media users who are at risk.
In all of 2021, there were 98 total suicides in Denton County, according to the Denton County MHMR Center. Between January and October 2022, there have been 83. This year's number is expected to exceed last year's as there have already been eight suicides recorded so far in November, said Brittany Waymack, the chief operating officer of the Denton County MHMR Center.
Lavik Jain and Shivansh Nikhra, two seniors at Centennial High School in Frisco, became concerned about a declining mental health among their peers during the COVID-19 pandemic. They said their peers were noticeably more depressed and coping with substances.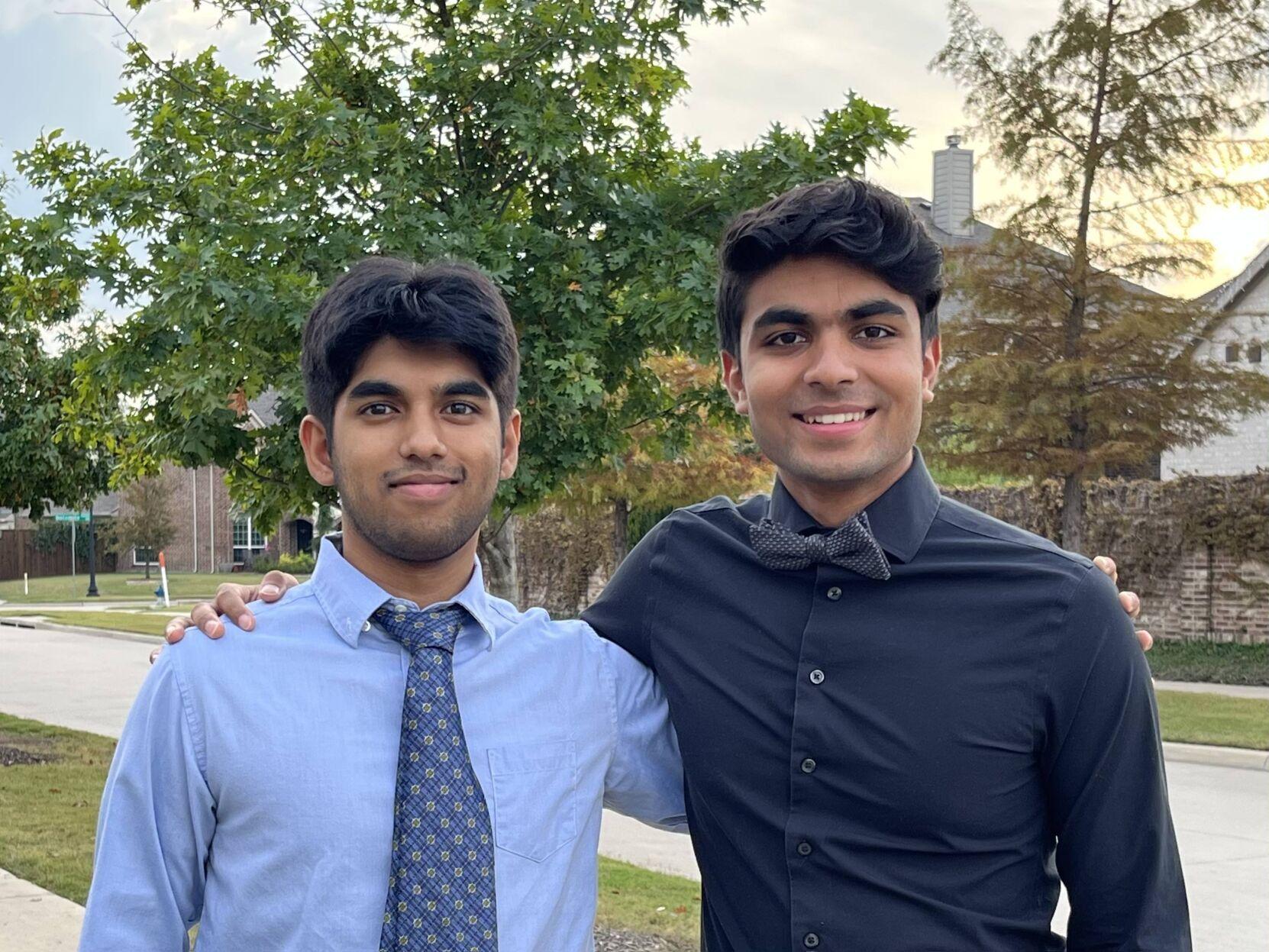 "Coming back for junior year to see everybody in person, it was definitely clear that COVID had really taken a toll on people," Nikhra said. "Academic stress was definitely a big thing in our grade because of how many tests, projects and quizzes we had with lack of education from the previous year."
The pair had started exploring machine learning, a subset of artificial intelligence that learns to draw inferences from patterns in data without explicit instructions by studying algorithms and statistical models. They imagined they could use machine learning to help their peers.
Jain and Nikhra developed a system that scans social media posts from users within a certain geographic boundary for content that could express depression or suicidal ideation.
The system doesn't target a particular demographic more than others. While Waymack said there has been rising cause for concern about suicide among elderly individuals, she has noticed that it's more common for younger individuals to post about their mental health online.
"People express themselves a lot more on social media, whether it be just because of lack of face-to-face interaction or the anonymity," Jain said. "With the power of machine learning, we could detect whether users on social media were expressing suicidal thoughts or depressive tendencies. We looked into how we could use machine learning to scan social media posts and detect whether posts were indicating a user might commit suicide."
Once Jain and Nikhra developed the system, they started reaching out to such area mental health authorities as the Denton County MHMR Center to see if they were interested in implementing it.
"When they approached us about this, first we were like, 'Wow this is amazing that you guys have created this' and wanted to do our part to support it," Waymack said.
There were initial concerns over the volume of alerts the Denton County MHMR Center would receive. But after a test period for about a week returned one alert, their worries were quelled.
"I was imagining so many more, and I was like, 'I don't know if we have the manpower. What will we do with this information once we get it?'" Waymack said. " … Initially, they were telling us how they typically would pass on information if there were three tweets for that individual that were deemed suicidal. We said we don't need three. If we find one that's suicidal, we want to know about it."
The flagged tweets are sent to the Denton County MHMR Center's managerial group email. If the person can be identified based on their profile, the Denton County MHMR Center will look them up in their electronic health records to find an address or phone number and contact that person. But there are still some challenges with identifying the people behind social media accounts.
"At least one example they gave us was not an actual name. We don't know who, you know, sunshinegirl75 is, and we're limited with the data we receive and how we can follow up," Waymack said. "Our new events marketing and fundraiser position was just hired, and they started Monday. So our hope is to get a Twitter account for the center, and then we could reply to tweets with maybe our hotline or some resources."
Since the Denton County MHMR Center implemented the system last month, Waymack said she's not yet sure what to expect how often they'll see alerts.
But Jain and Nikhra said there's no quota or monetary goal for their system; it has always been about saving lives. And as Jain and Nikhra look toward college, they also plan to expand their partnerships with organizations on a national level.
"We faced a lot of difficulties from technical difficulties to getting partnerships and starting off, we never even knew so many things about the project …," Jain said. "All we knew was that there was this tool that could save lives, and all that mattered was getting people the help they needed."
Waymack recommended people contact the Denton County MHMR Center's mobile crisis outreach team at 1-800-762-0157 if they or a loved one are struggling with their mental health. The MHMR Center also has a 24/7 psychiatric triage center at 2509 Scripture St.
BROOKE COLOMBO can be reached at 940-566-6882 and via Twitter at @brookecolombo.