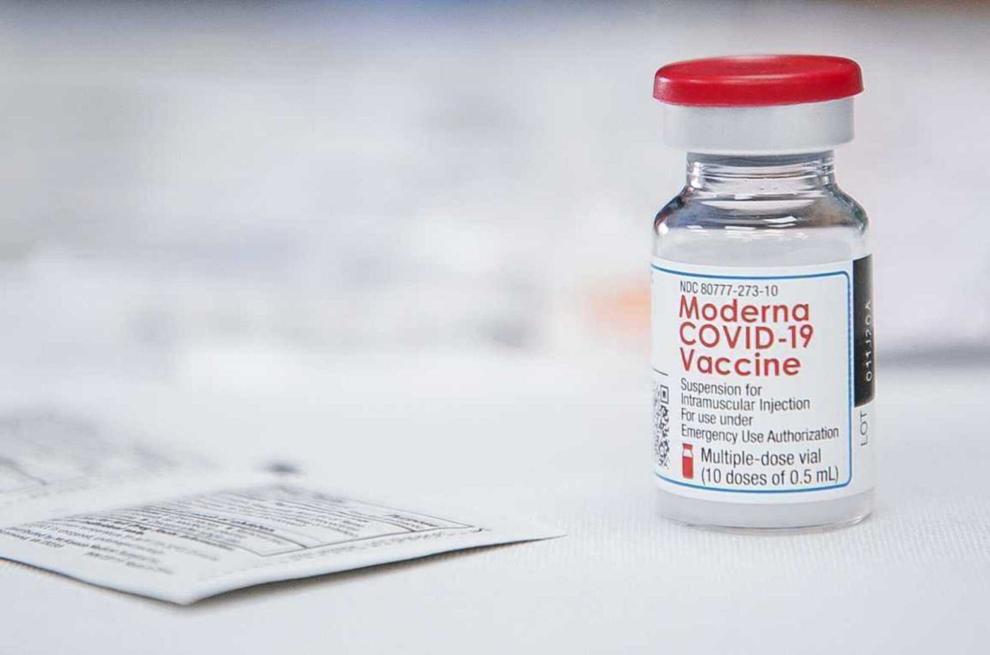 As thousands of local residents scramble in search of a COVID-19 vaccination, questions have been more abundant than answers. Here's what we know about getting vaccinated.
Those included in Phase 1B of the Texas vaccination plan are now eligible to receive COVID-19 vaccinations from health providers. Phase 1B, as defined by the state, includes anyone over the age of 65 and those over 16 who are pregnant or have a chronic medical condition such as cancer or heart disease. Vaccines are available at no charge regardless of insurance status, though supply is limited.
Each week, the Texas Department of State Health Services provides a list of health providers allocated vaccine shipments at dshs.texas.gov/news/updates.shtm. By finding the latest week's allocation list and scrolling down to Denton, all vaccine recipients in Denton County will be listed by their city. The state had not yet provided a list for this week — Week 4 — by Monday evening.
A map is also available from the Texas Department of State Health Services, which shows where registered vaccine providers are in the county and state.
According to the allocation lists, the city of Denton has eight vaccine providers this week: Denton County Public Health, MD Family Clinic, Texas Woman's University, Medical City Denton, Horizon Medical Center and three Kroger Pharmacy locations.
There are also reports of area nursing homes administering the vaccine, though specifics have not been reported through the state. Many in the Denton area are part of larger systems that are distributing the vaccine across the Dallas-Fort Worth area.
All of those providers can be viewed on the state's map except the three Kroger pharmacies, meaning they may have yet to receive their Week 3 allocations. A news release from Dec. 22 states Kroger is planning to provide the vaccine nationwide, but no other information is available on the company's website. Many providers, such as Denton County Public Health, have used up their allocations and are expecting more shipments in the future.
As of Friday, here are providers that were allocated vaccines in Denton and where they stand:
Denton County Public Health: 940-349-2900, 1,100 vaccines allocated and all have been used
MD Family Clinic: 940-382-5005, 500 vaccines allocated, unclear how many have been used
Texas Woman's University: 940-898-2000, 2,100 vaccines allocated. According to the university's website, the university is "in the process of identifying individuals eligible," and will contact those who can get the vaccine.
Medical City Denton: 940-384-3535, 1,500 vaccines allocated, currently only offered to employees and physicians
Horizon Medical Center: 940-565-8580, 200 vaccines allocated, unclear how many have been used
Kroger Pharmacy (West University Drive): 940-383-3512, 100 vaccines allocated but none received
Kroger Pharmacy (Teasley Lane): 940-380-4111, 100 vaccines allocated but none received
Kroger Pharmacy (South Loop 288): 940-566-5252, 200 vaccines allocated but none received
Due to limited supply, setting up an appointment can be difficult and is often done by phone. Many providers allocated vaccines have not provided guidance on exactly how to register. Officials have maintained that contacting providers directly is the best way to receive information on eligibility and vaccine availability.
Future plans for the state's vaccine timeline are not clear, as the next groups, 1C and 2, are still "under consideration," according to the state's vaccine information site. According to the timeline, those groups will not start being vaccinated until the state reaches the second phase of vaccine production.
The state was still in the first stage, known as "limited supply," Monday evening.
Most people will need two doses of the vaccine that are spaced either 21 or 28 days apart, and full protection from the virus will typically come one to two weeks after the second shot is received — but wearing a mask and social distancing are still recommended.