How you can support local during Small Business Week in Denton with more than just shopping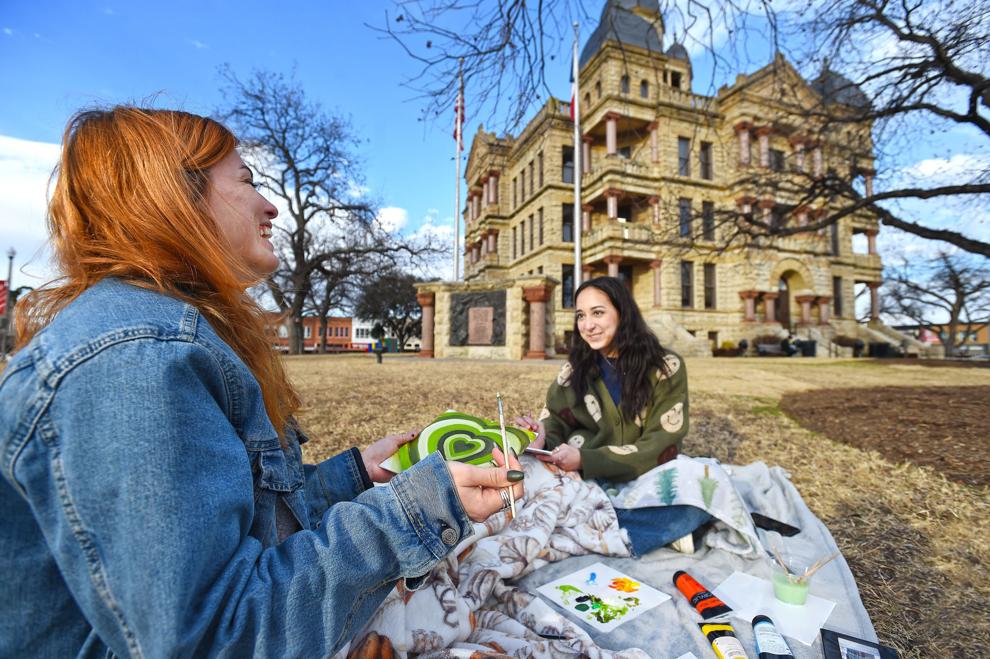 It's Small Business Week, and there's no shortage of Denton-original businesses to choose from when it comes to dining, shopping and more. Here's a rundown of how you can support Denton-based businesses this week.
Engage on social
Lots of small businesses will be hopping on social media to share specials and interact with customers, so show them some love by liking, commenting or sharing posts, including in popular local groups like Denton Downtowners on Facebook.
Buy necessities local
If you're a frequent flyer of big box stores like Walmart and Target, try mixing it up this week and getting at least a few of your items at a local business. Not only will more of your dollars stay within the Denton economy, you'll also be helping a neighbor thrive. You might even find a new favorite haunt.
Treat yourself
Everyone could use a little indulgence. Whether it's treating yourself to a craft coffee or beer at one of Denton's many coffeehouses or bars, dining out at a new-to-you local eatery for date night or getting a luxurious massage (you deserve it), there's lots of ways you can pamper yourself while supporting local this week.
Gift your support
Not in a spendy mood? Most retail shops, massage parlors, salons and other local businesses offer gift cards so you can get some birthday or holiday shopping done early, or just show your appreciation for a loved one.
Share your experience
One of the best gifts you can give a small business is your endorsement. If you recently had a great experience at a local spot or just have a favorite you always come back to, share the love by leaving a positive review online or referring a friend.
Keep it local long-term
Showing up for small businesses this week is great, but if you really want to show support for local spots, be sure to make it a habit.
"Shopping small and local isn't a one-day, one-week, or one-season behavior," Denton Chamber of Commerce President Erin Carter said. "Sixty-eight cents out of every $1 you spend local, stays local. That dollar fuels our Denton economy, jobs, families — our future.
"Businesses can be part of the support system for one another by choosing small, local options and partners whenever possible, and residents and visitors can contribute back to the local economy, too. Nurturing small business and an entrepreneurial ecosystem ensures a strong community for years to come."
The chamber is hosting a challenge this week to spend $100 of your budget — or even $10, if you're on a smaller budget — locally.
AMBER GAUDET can be reached at 940-566-6889 and via Twitter at @amb_balam.