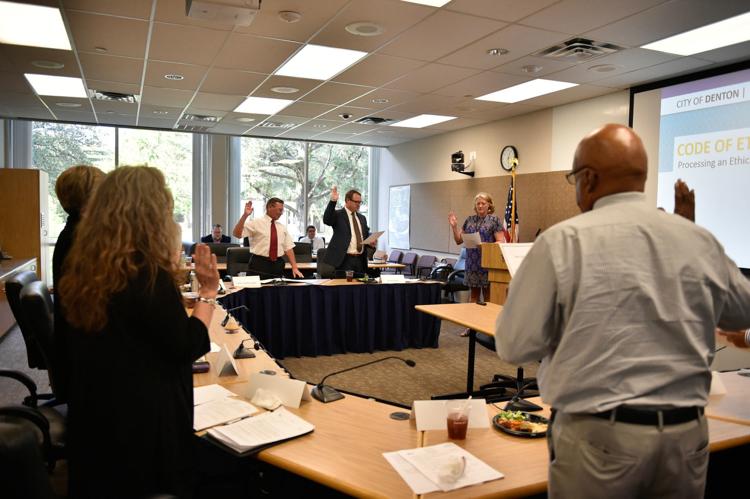 The city of Denton's Board of Ethics may be a little hobbled Wednesday night when it meets to discuss possible changes to the city's new ethics ordinance.
Officially a seven-member body, the group has gone into its bullpen of alternates in recent days. Two appointees resigned soon after joining. Two other appointees have said they will take leaves of absence until after the election, triggered in part by the announcement that the board chairman, Jesse Davis, filed last week to run for City Council.
Davis has said repeatedly that he doesn't intend to step down from the board, or as board chairman, while he campaigns for District 3 seat. Nothing in the ethics ordinance requires it.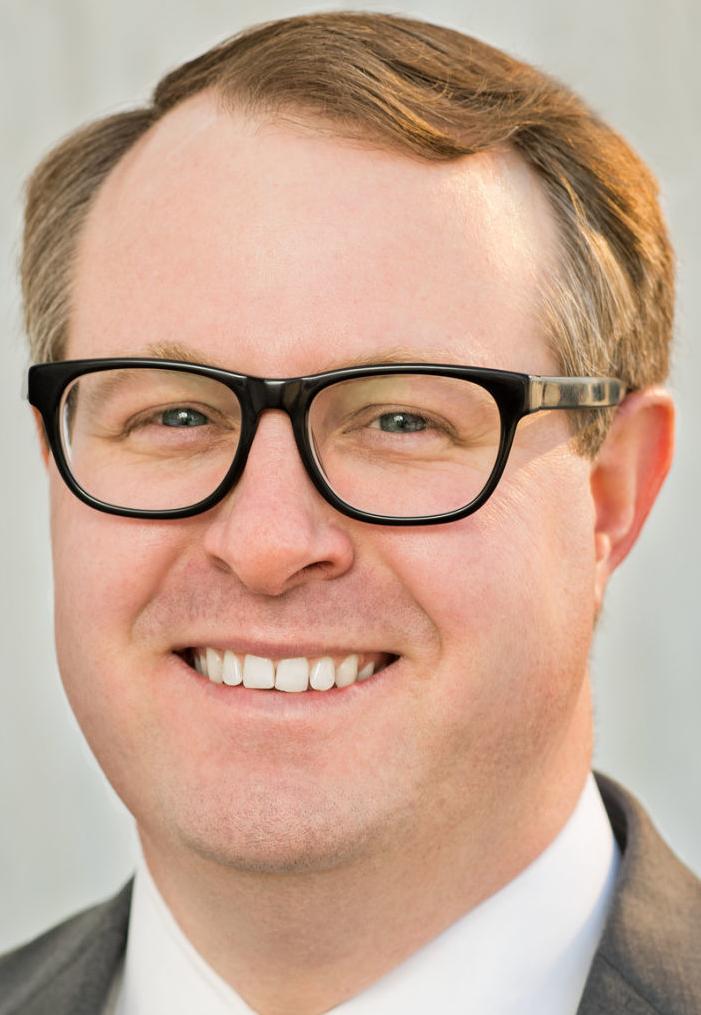 "My leadership of the Board of Ethics during my candidacy for District 3 is no different than a [planning and zoning] commissioner running for council," Davis said in a prepared statement. "The only reason for me to resign would be to avoid political controversy. I believe too much in the work we do on the Board of Ethics to shirk my duty for political reasons."
Davis added that he would recuse himself from discussing issues that directly implicated his candidacy.
Last week, Davis led an ethics panel discussion on the City Council's latest dilemma: whether council members Deb Armintor and Paul Meltzer could vote on a pending matter that involved the University of North Texas.
The panel's answer was no, because Meltzer's wife and Armintor are UNT employees. But the original question also involved a contract for a polling location on the UNT campus.
David Zoltner, ethics vice chairman, said he believed Davis should not have participated because the council's vote could ultimately affect polling sites. (Zoltner himself could not advise on the issue because he is Armintor's appointee, a prohibition in the ordinance.)
Some election decisions may be ripe for controversy since the 2013 Supreme Court decision in Shelby County v. Holder, which hamstrung the U.S. Department of Justice from reviewing and clearing election changes in Texas. In last November's election, for example, voting rights activists threatened to sue Hays County elections officials for closing a polling location early at Texas State University in San Marcos. Rather than face a lawsuit, elections officials reopened the site.
Currently, the Denton City Council, including incumbents running for re-election, vote on polling locations for city elections. In addition, the City Council added a second polling location in all four council districts last year before voting to approve them.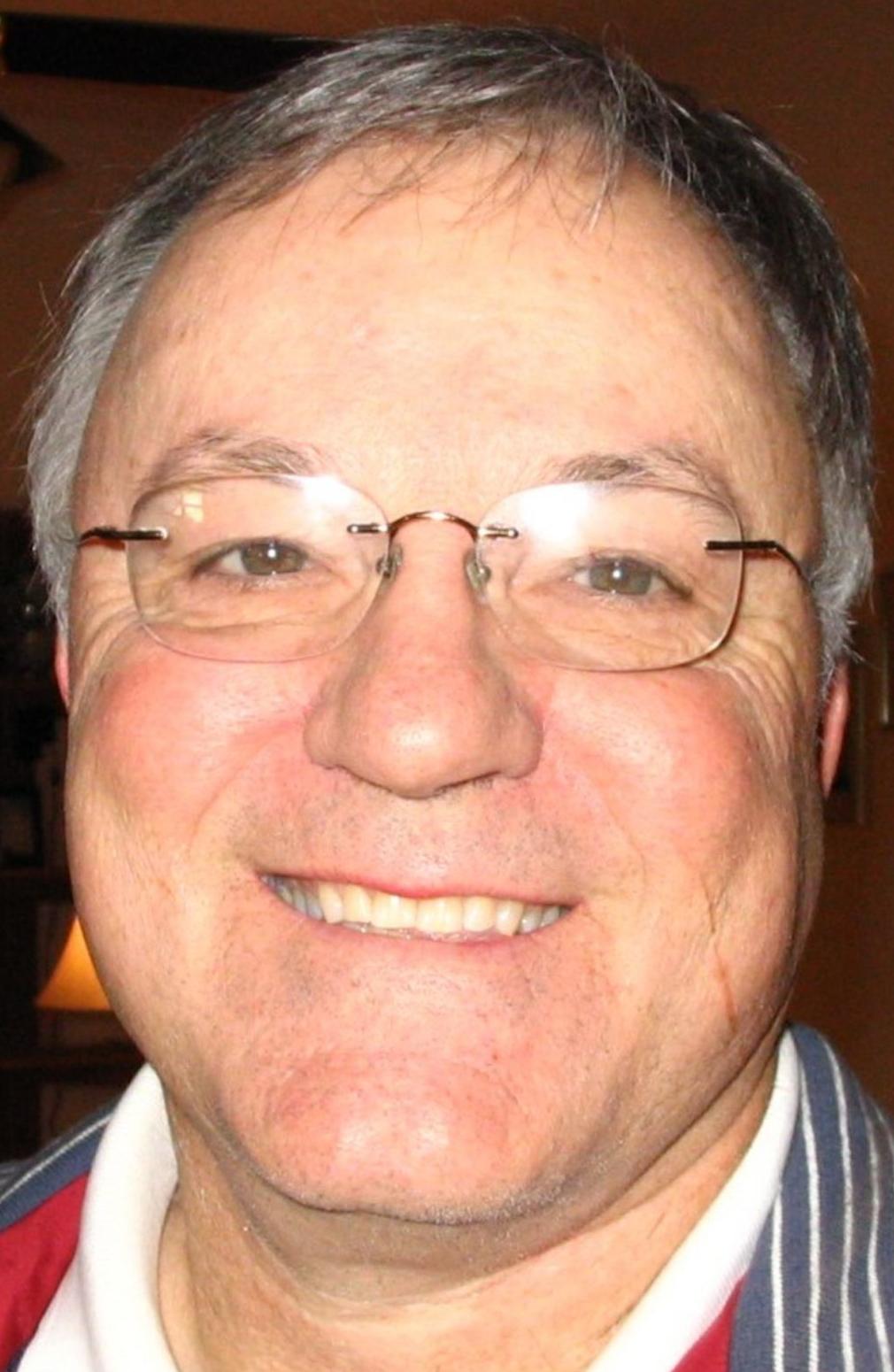 Zoltner said he hoped the board's discussion Wednesday night would help refocus the city's ethics ordinance on the appearance of impropriety. Davis' continuing service while running for office is an example of such an appearance, he said. But Zoltner also said he would take a leave of absence from the board until the May 4 election, offering his resignation if the board preferred.
"To continue would find me (and all other board members as well), complicit in unethical behavior whereby a candidate for public office under the jurisdiction of an ethics board plays ANY role in determining rules or policy," Zoltner wrote in an email to Davis, which was shared with the Denton Record-Chronicle.
Board alternate Kara Engstrom said that she too felt she should take a leave of absence until after the election. She is the campaign manager for Diana Leggett, who is running for the District 3 council seat along with Davis and a third candidate, Matt Farmer.
"For [service on] other boards and commissions, I don't feel it's necessary to recuse or resign, but to me, ethics is different," Engstrom said.
She stopped short of calling for Davis to step down.
"That's his decision to make," Engstrom said.
Engstrom would not have been required to attend Wednesday's meeting unless called, since she is an alternate.
The board is scheduled to meet beginning at 5 p.m. The other appointees still serving along with Davis are council member Don Duff's appointee, Don Cartwright; Mayor Chris Watts' appointee, Ron Johnson; Meltzer's appointee, Karen McDaniels; and Keely Briggs' appointee, Lara Tomlin. Zoltner and the remaining alternates, Engstrom and Deborah Cosimo, were appointed by Armintor.