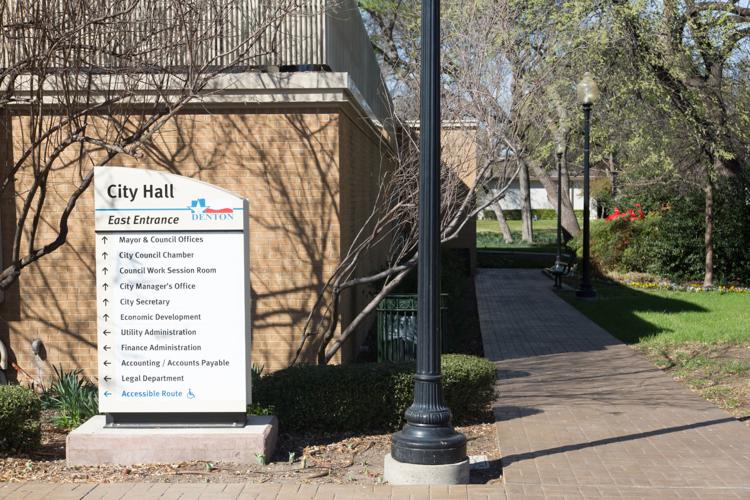 Denton's proposed property tax rate is back in the effective zone for next year's budget, after city leaders agreed in principle Tuesday afternoon to recover actual costs with building permits and inspections.
That means Denton plans to collect 59.0454 cents per $100 valuation for the fiscal year 2020 budget. On paper, it's a rate cut, but because property appraisals went up on many homes and businesses, property owners will likely pay a bit more city taxes this year than last. But theoretically, the tax rate — which collects about 20.5 cents for debt service and 38.5 cents for operations — is calculated to collect the same amount of money on the same properties from last year to next.
That also means Denton's property tax rate continues to trend downward even as other cities bump up against tax caps set by the Texas Legislature. City Manager Todd Hileman said he encountered this issue years ago when his career in city management first began.
"I saw this happen in Arizona," Hileman said. "Cities are doing the opposite and going right up against the rollback rate."
The rollback rate is a special calculation of the property tax rate that empowers taxpayers to force an election on the matter.
A budget philosophy of building from the effective tax rate also means that the city needed to recover true costs where appropriate, Hileman said. In other words, taxpayers would no longer be quietly subsidizing certain departments or activities, such as the long-underfunded Development Services department.
A formal cost-of-service study determined that the department's fees for building and inspection permits weren't recovering enough from fees — to the tune of more than $4 million coming from taxpayers annually.
The staff proposed a new framework for fees that would recover 100% or nearly 100% of the true costs for new construction and inspections, with a few exceptions.
Previously discounted fees would continue, such as a homeowner's permit application to replace a fence or make other improvements to their property.
But fees for other planning and inspection services, such as those that support new construction, would reflect the true costs to the city.
The department offers an important public service by reviewing construction plans against public safety standards and criteria for the city to accept new roads and utilities built by developers.
Several council members were concerned that the fee increase would chill new investments in Denton, but Hileman and the planning staff assured them that they sought feedback from developers on the plan.
"They tell us just to improve the service and [they'll] pay because it's less than the cost of delays," Hileman said.
Denton's planning department had a poor reputation for many years, but in the past few years, employees have greatly decreased the amount of time it takes to review and inspect projects. Hileman said new hires are also part of the plan.
The planning staff pledged to bring back any concerns to the City Council midyear should the new fee schedule prove burdensome to any particular group of applicants.
In addition, David Gaines, the city's chief financial officer, said the budget allows for about $500,000 of this year's recovered costs to remain in the general fund, in case the City Council wants to make changes in response to possible concerns.
The improved cost recovery in Development Services meant the city could go ahead with the effective rate and still be able to fund homelessness initiatives, key public safety improvements and raises for the city staff.
That included a new minimum wage for year-round city employees. Whether part-time or full-time, the city will now pay at least $15 an hour.
The move affects less than two dozen city employees and will cost about $21,000 more.
Development Services director Scott McDonald said the new fee schedule for building and inspection permits would be part of the budget when the City Council is scheduled to adopt it on Sept. 17.