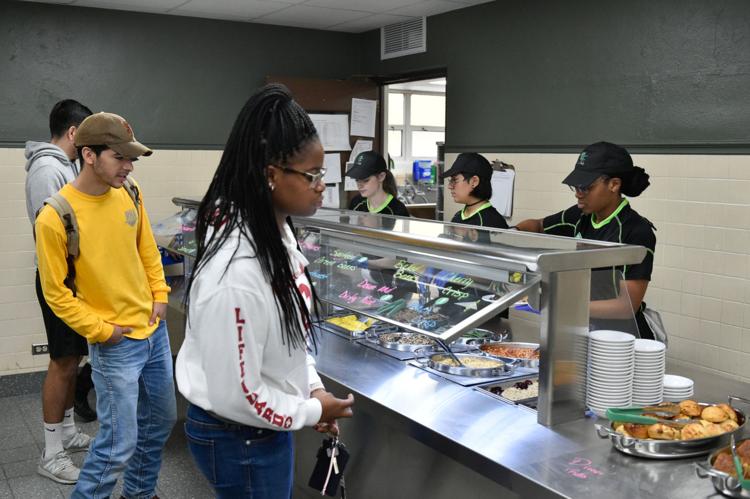 In the first day of operation, the lunch menu at Kitchen West features fried chicken tenders or fried cauliflower, beef stroganoff with a variety of sides, breads and desserts inside West Hall at the University of North Texas.
What makes them different from what would be served in one of the other four dining halls on campus is all of the food is free of the eight most common food allergens: milk, eggs, fish, wheat, peanuts, tree nuts, soy and shellfish.
The space has been a dining hall for a long time, but was closed last May to make way for this new concept. Mike Falk, the manager of the kitchen, has been at this location for five years and UNT for 12.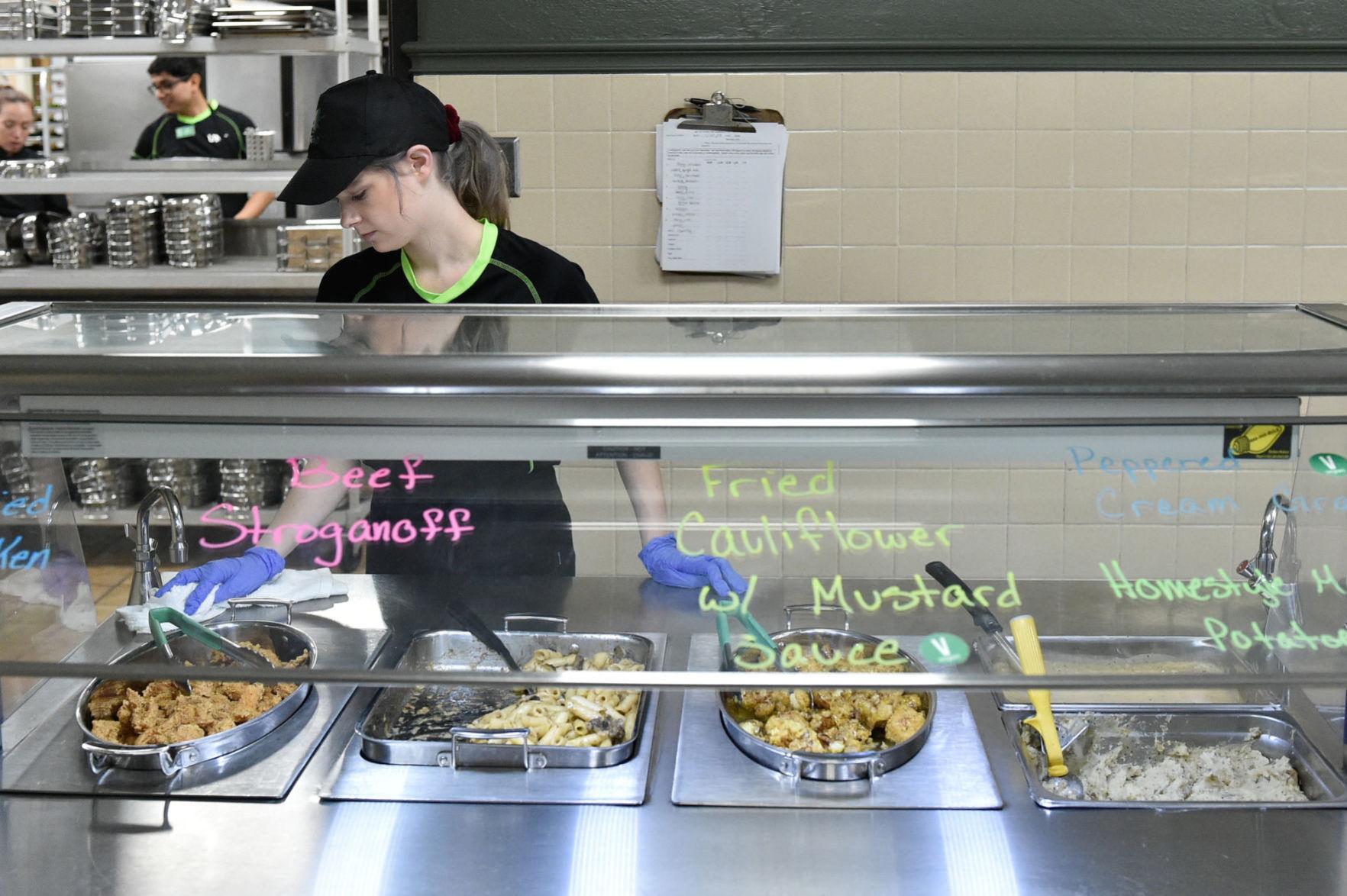 While he thought this would be a challenge at first, he realized he could adapt tried-and-true recipes like his favorite fried chicken by replacing ingredients. He breads the tenders in Bob's Red Mill gluten free flour now and fries it in canola oil instead of peanut oil.
"We were known for fried chicken, West Wednesdays, we were the most popular place to come," Falk said of when they served their fried chicken. "All of that food we can still cook and process the same way we did before, so people may not notice a difference."
Other items are more noticeable, he said, like dairy-free cheese options and vegan mayonnaise in Thursday's potato salad. In addition to revamping classic recipes like fried chicken, kitchen staff also led a recipe development phase over the summer at the kitchen at Bruce Hall.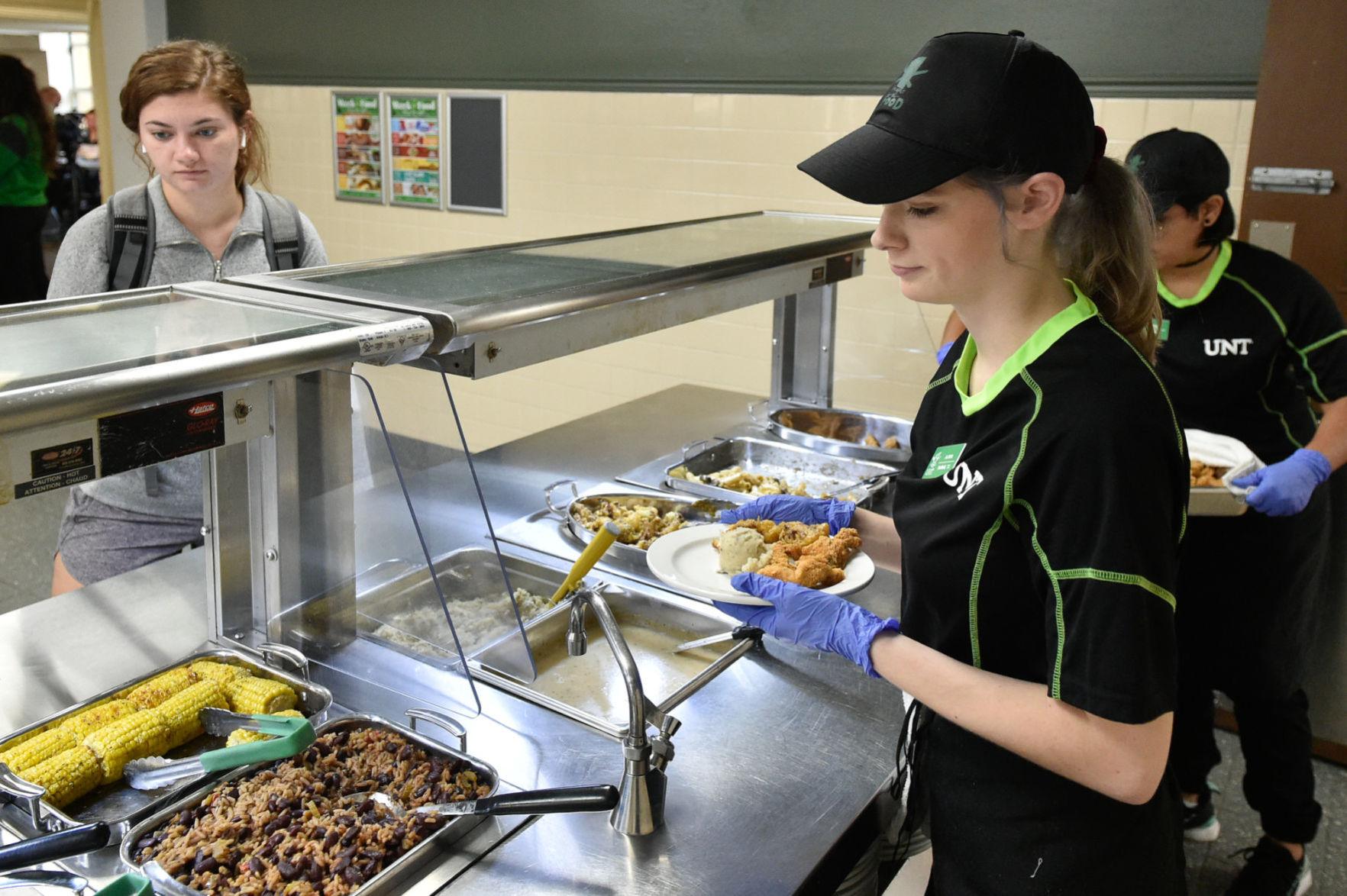 For UNT Dining Services overall, leadership noticed a trend of students increasingly having food allergies and preferences in the products they consume, said Peter Balabuch, executive director of UNT Dining Services. By having smaller and specialized dining halls gives students a chance to experiment with different foods and concepts, like all-vegan dining hall Mean Greens and specialized diet options.
"As time went on, we identified a need to address students with special dietary concerns so we thought we should re-imagine what we're doing at West and basically reinvent it," Balabuch said. "Because we're a scratch-first organization, we thought, 'Let's go all the way like we did with Mean Greens and let's making this dining hall a safe spot for students who suffer from allergies and intolerances.'"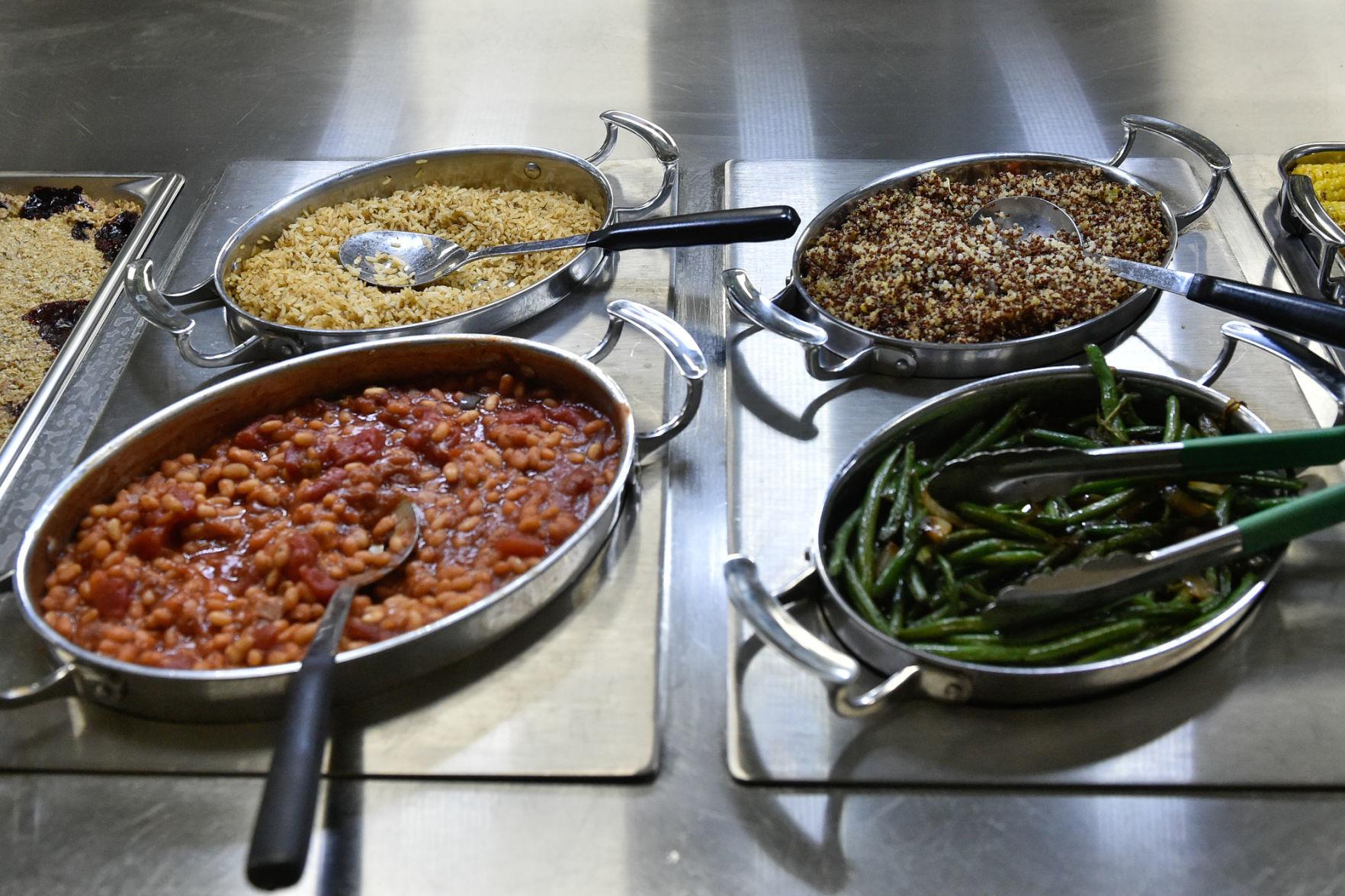 To Balabuch's knowledge, the only other college with an entire allergen-free dining hall is Michigan State University, as most campuses just dedicate one line or station in a bigger dining hall to this style of food.
The dining hall will have a grand opening at the beginning of 2020, and it's open to the public for $5.50, all you can eat. For now, hours are 11 a.m. to 2 p.m. Monday through Friday and 4:30 p.m. to 7 p.m. Monday through Thursday.